Publié le par Bernard Duyck
A minor eruption marked Asama volcano, on Honshu Island / Japan, on 25 August at 1928, accompanied by a plume rising 600 meters above the crater.
Its last activity dates back to August 7th. The alert level was 3 until August 19, when it was lowered to 2. Despite the risk of small eruptions (possibly accompanied by pyroclastic flows and bomb ejections), the level remains at 2 according to the JMA.
Source: NHK news, JMA, HayakawaYukio / Twitter
At Etna, the emission of ash from the northeast crater ended on 25 August 2019 at 8:38 am local time, according to the monitoring networks of INGV.
The average magnitude of the volcanic tremor shows average and low values, comparable to those of last week. Even the infrasound signal does not show any significant changes.
The clinometric and GPS (HF) networks show no significant changes and show a trend similar to that which existed before the ash activity of the Northeast crater.
Source: INGVvulcani
A recent flyover of the Pu'u O'o 'crater in the eastern rift zone of Kilauea allowed a good visualization of the bottom of the crater, drained after 35 years of eruptions.
The rubble from the collapse of the crater walls filled much of its deepest part, the bottom being now about 250 meters (820 feet) below the eastern ledge.
A cavity has been discovered on the east wall ... it is difficult to know if it is simply a fall or a rocky collapse with a slope of debris, or if it is part of the conduit that has fueled the activity of episode 61, according to the USGS HVO.
Sources: HVO-USGS & Big Island video news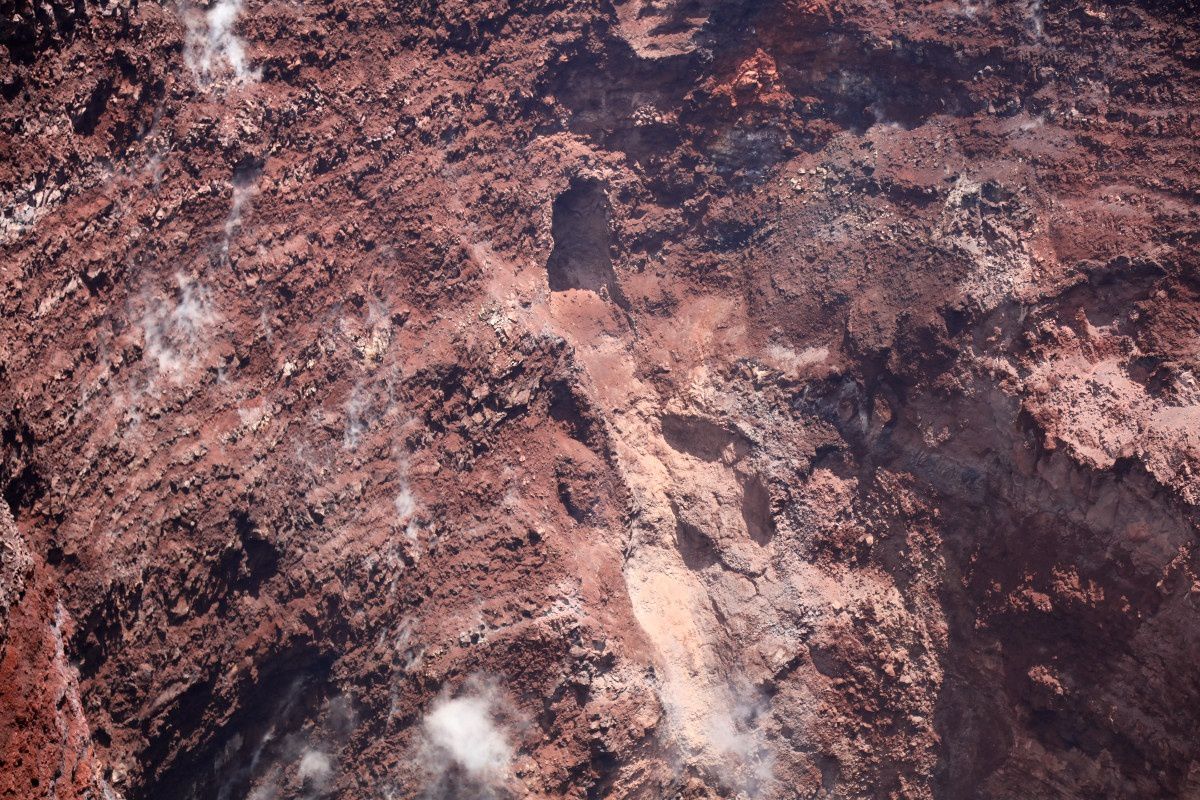 Kilauea - the hole in the east wall of the crater of Pu'u O'o - photo C. Parcheta, 22.08.2019 / USGS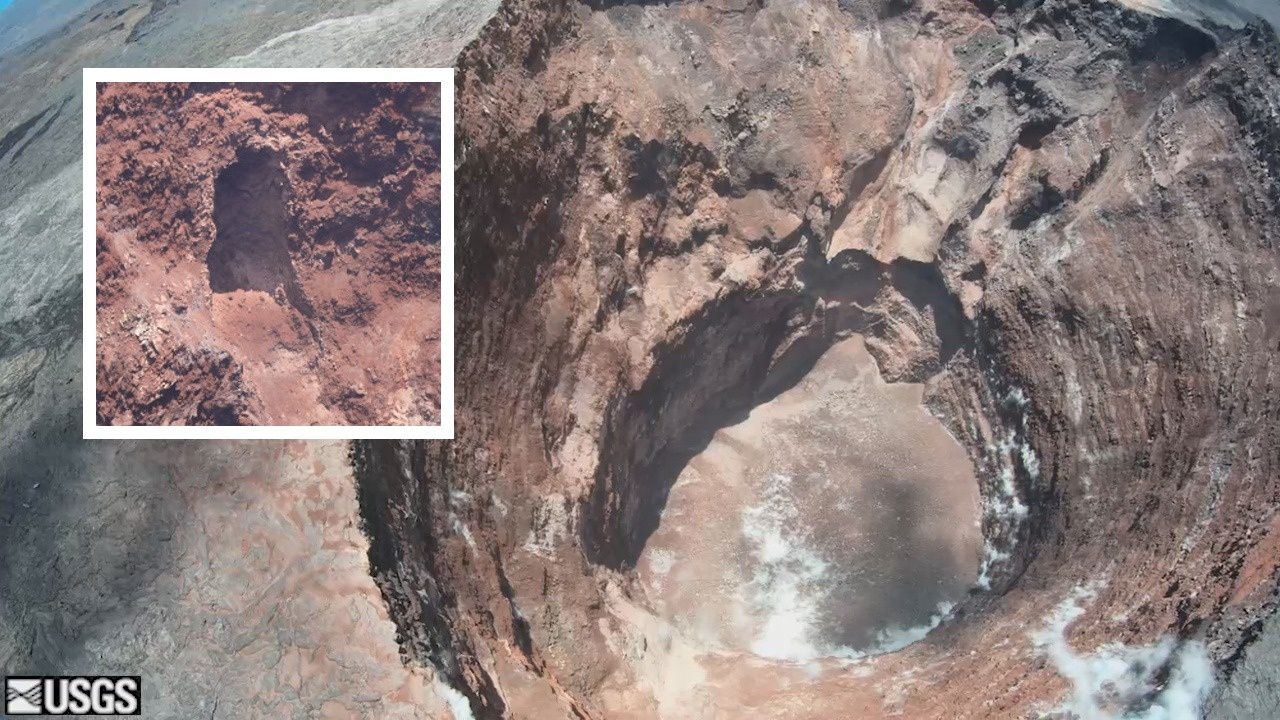 Kilauea - the bottom of the crater of Pu'u O'o, and in the inset, the hole - Doc. from USGS video via Big Island video news
When a Tonga submarine volcano will participate in the rebuilding of the Great Barrier Reef stocks in Australia ...
The teacher. Bryan Scott, a geologist at the Queensland University of Technology, said the raft would be the temporary home for billions of marine organisms, serving as both shelter and means of transportation. Marine life, including barnacles, corals, crabs, snails and worms, will follow as he travels to Australia and become a "potential mechanism for the rebuilding of the Great Barrier Reef stocks".
The pumice raft, detected by the crew of the ROAM catamaran on August 15 and presumably emitted by the eruption of the submarine volcano Vnum 243091, in the Tofua volcanic arc, should begin to touch the Australian coast in about seven months, through New Caledonia, Vanuatu and the reefs of the Eastern Coral Sea as corals begin to spawn ... an ideal time to recover marine organisms and corals.
Sources: ROAM / Facebook, which cooperates with QUT and The Guardian.