Publié le par Bernard Duyck
The Tangkuban Parahu volcano (West Java), in activity level 2, since its eruptions of July 26, 2019, and August 1 and 2, maintains emissions characterized by a white to gray plume 180 meters from the bottom of the crater. The crater Rahu produces ashes about fifty meters from the bottom of the crater.
It is advisable not to approach within 1,500 meters of the active crater, and recommended to temporarily close the Tangkuban Parahu Natural Park at a greater safety distance.
Continuous tremor of dominant amplitude at 40 mm is perceived.
Source: BPBD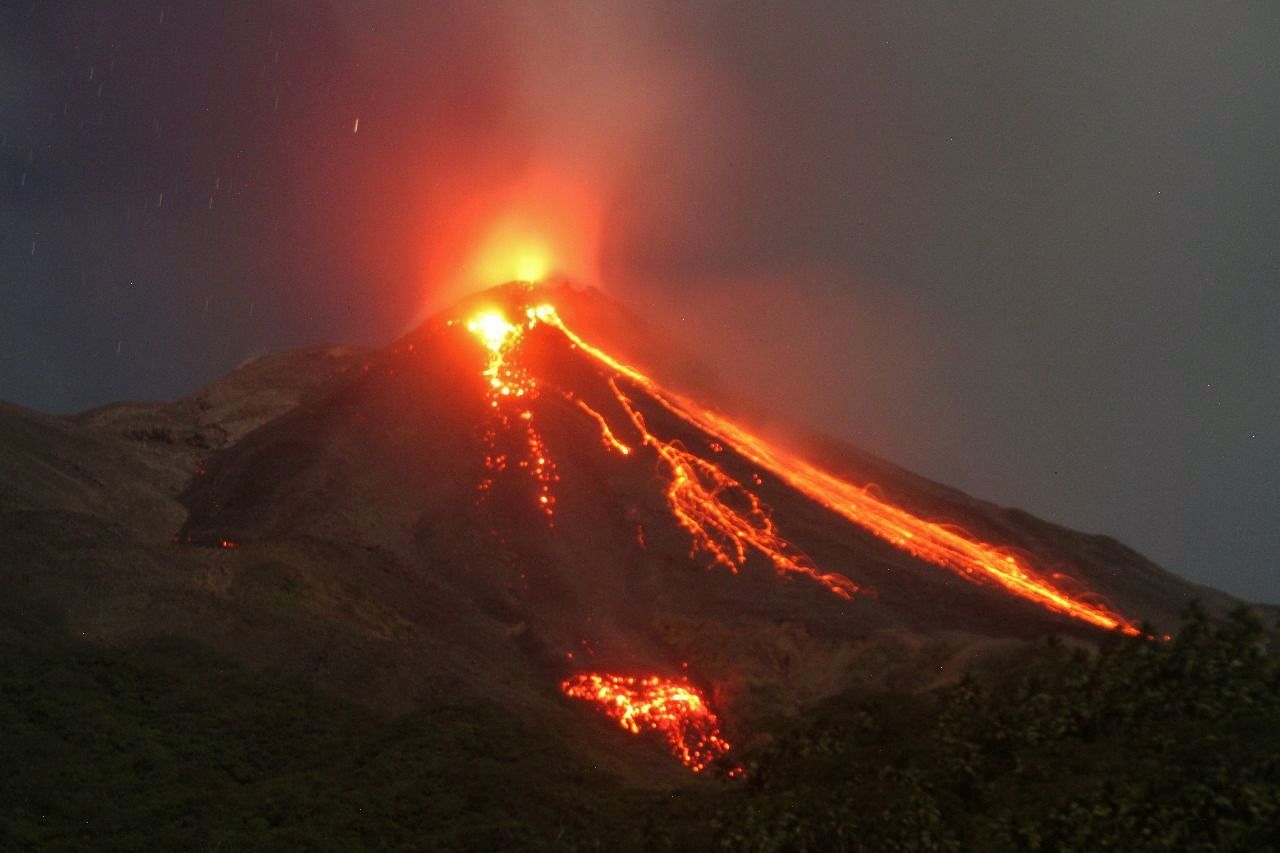 Karangetang - 18.08.2019 / 4:38 WITA - south crater flows to the NW flank - TD team photo via Andi Ewu
In Karangetang, eruptive period since November 25, 2018, the observation of incandescent projections 100 meters above the south crater, and flows over 1,000 to 1,500 meters towards the north-west flank, are coupled to a hot spot at North crater. Mirova reports thermal anomalies on 16 and 17 August of 68-69 MW.
The PVMBG informs for August 17, 2019, 105 eruptive earthquakes, 9 earthquakes of blast, 3 hybrid earthquakes, a volcanic earthquake and continuous tremor of dominant amplitude to 2 mm.
Sources: PVMBG, Sentinel-2 and Mirova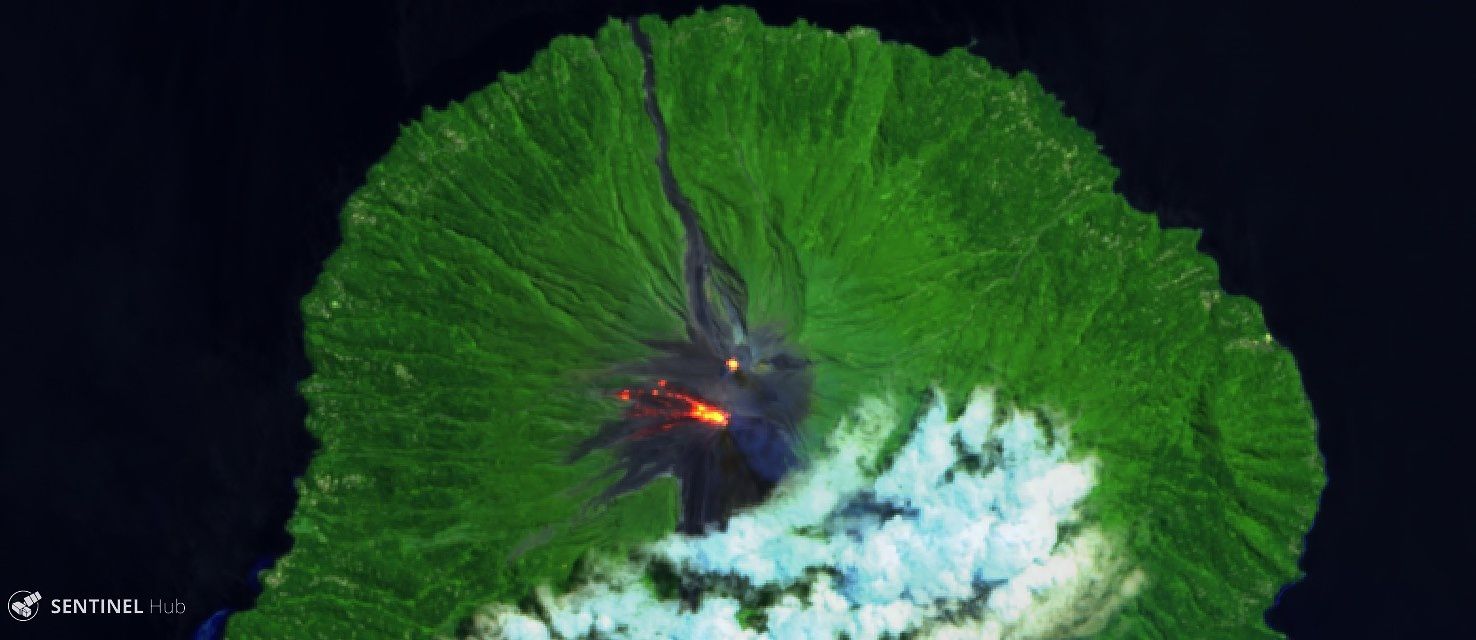 Karangetang - NO flows and hot spots at 2 craters - image Sentinel-2 L1C bands 12,11,4 of 12.085.2019 - one click to enlarge
Rare news from African volcanoes: Erta Ale and Ol Doinyo Lengai.
At Erta Ale, Sentinel-2 images show that thermal anomalies in the far field have disappeared.
On August 17, large lava flows are visible about 3.5 km southeast of the caldera, which has a larger hot spot at the lava lake.
Source: Sentinel-2 and Mirova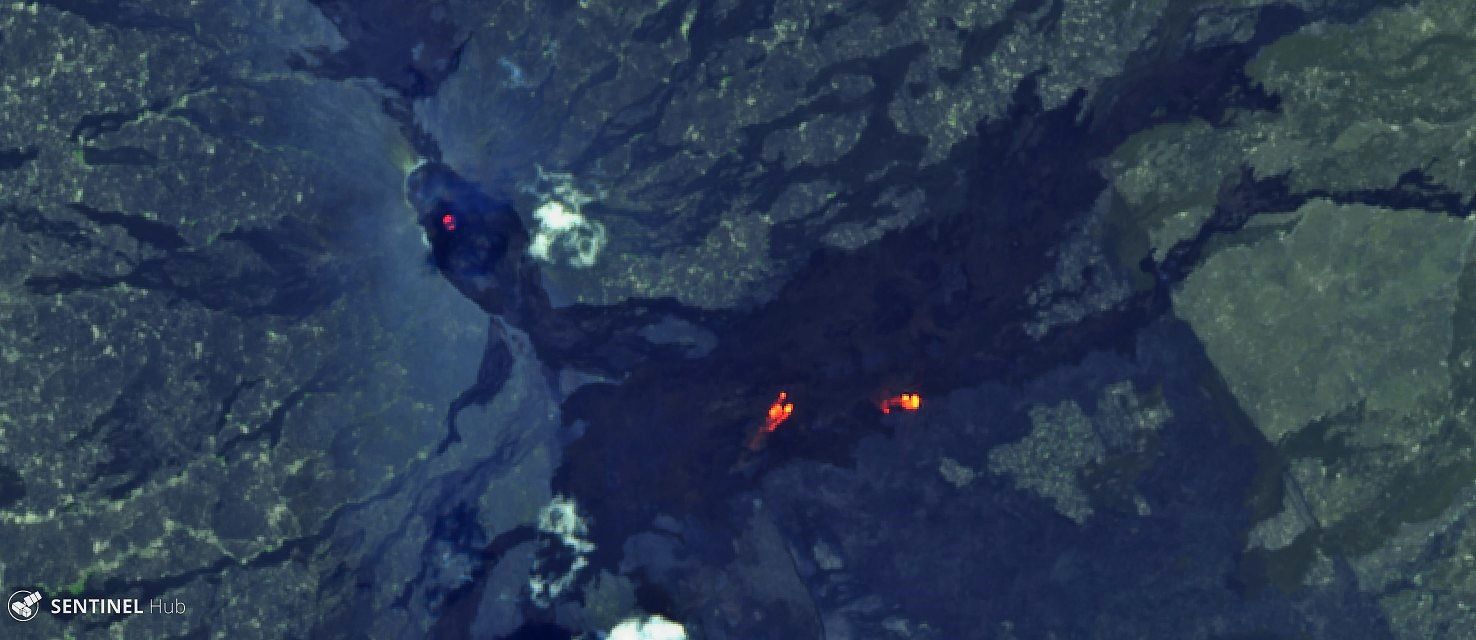 Erta Ale - image Sentinel-2 L1C bands 12,11,4 from 17.08.2019 - lava effusions to the SE of the caldera and hot spot to the lava lake - one click to enlarge
In Lengai, after months of planning and administrative procedures (various permits to be obtained) Kate Laxton, a PhD student, has achieved the feat of collecting from the edge of the crater samples of natrocarbonatite lava ... the first collected since the explosive eruption from 2007.
The samples will be analyzed in relation to British universities.
Source: Kate Laxton / Twitter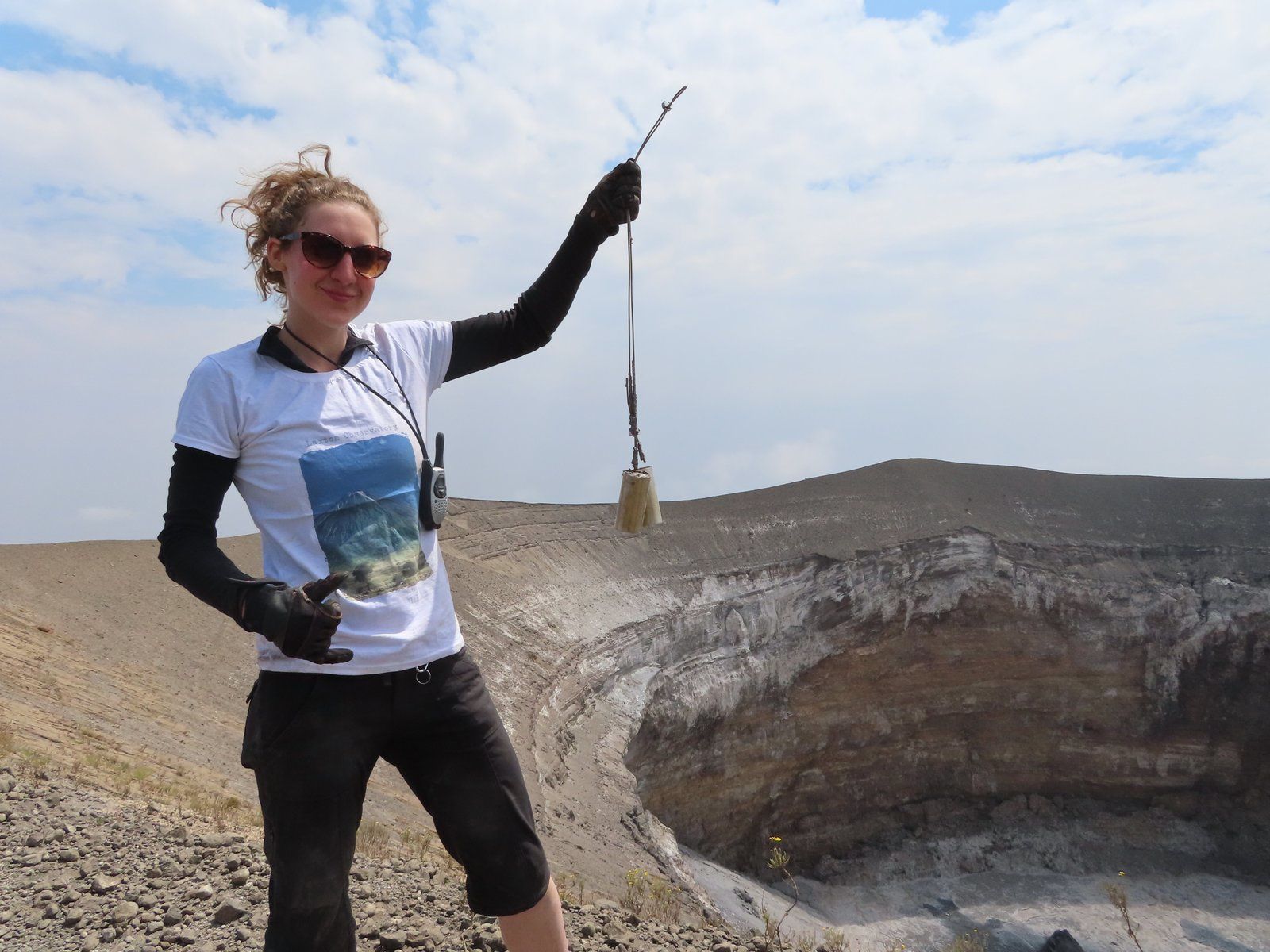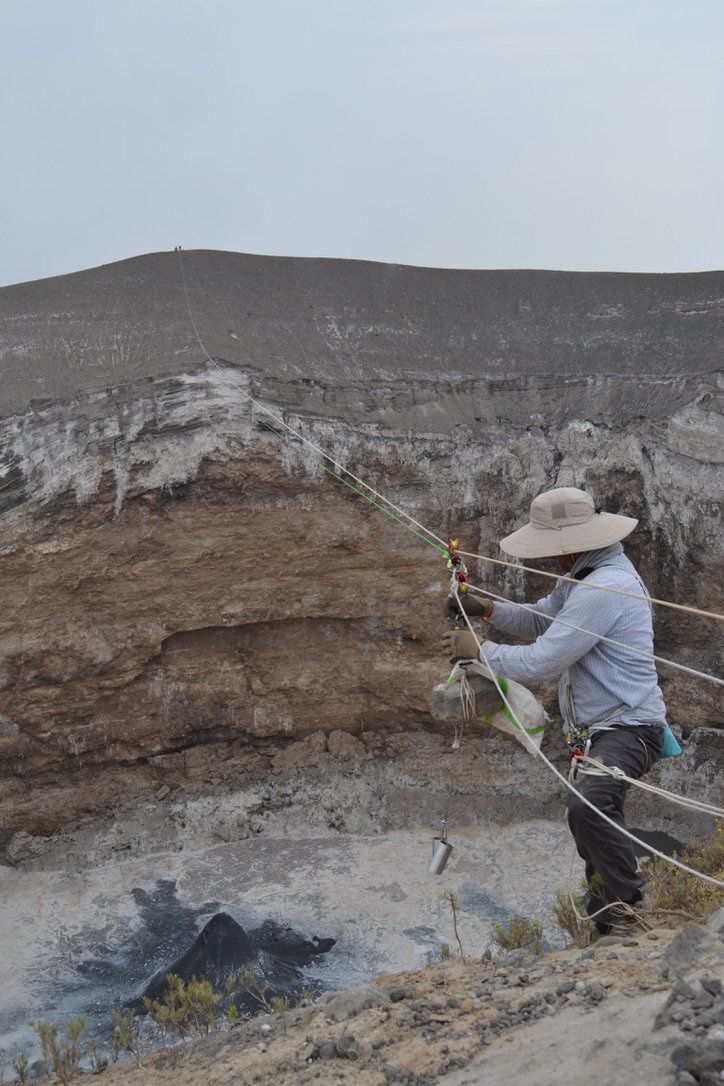 Ol Doinyo Lengai - sampling of lava natrocarbonatite in the crater of the volcano - photos Kate Laxton 17.08.2019 / Twitter