Publié le par Bernard Duyck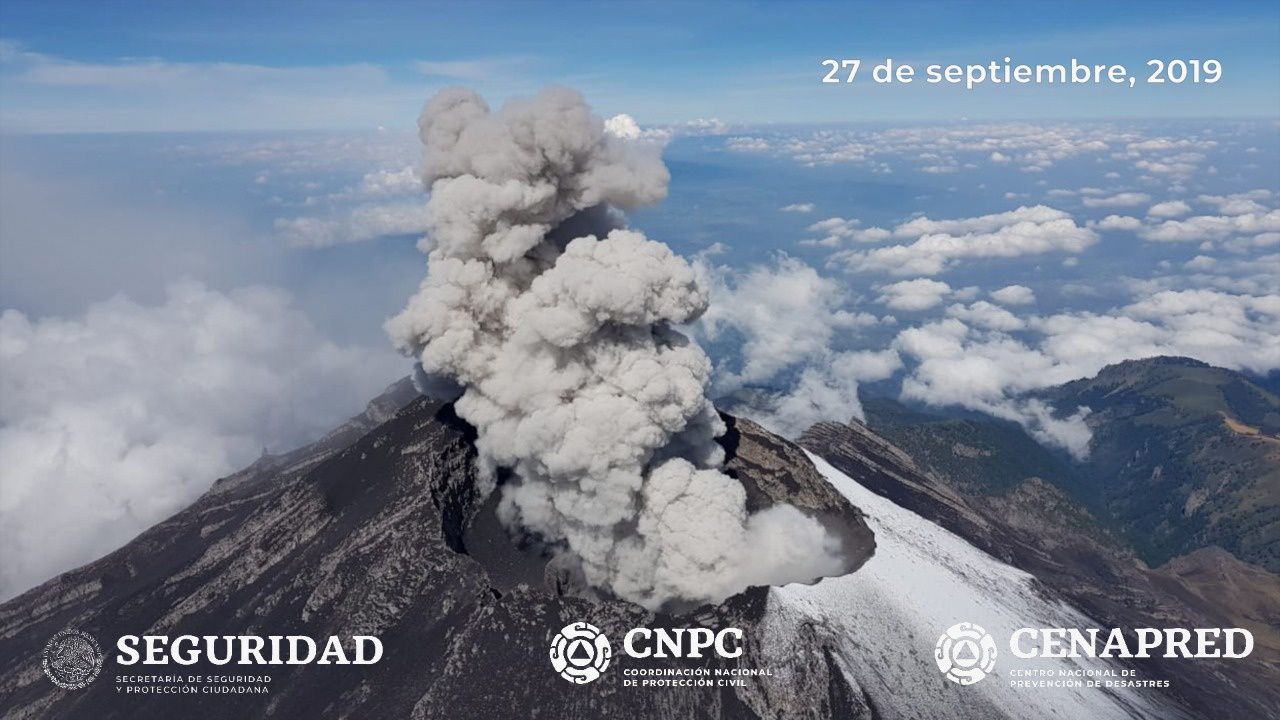 Popocatépetl - activity observed during the reconnaissance flight on 27.09.2019 - Photo Cenapred / CNPC / Seguridad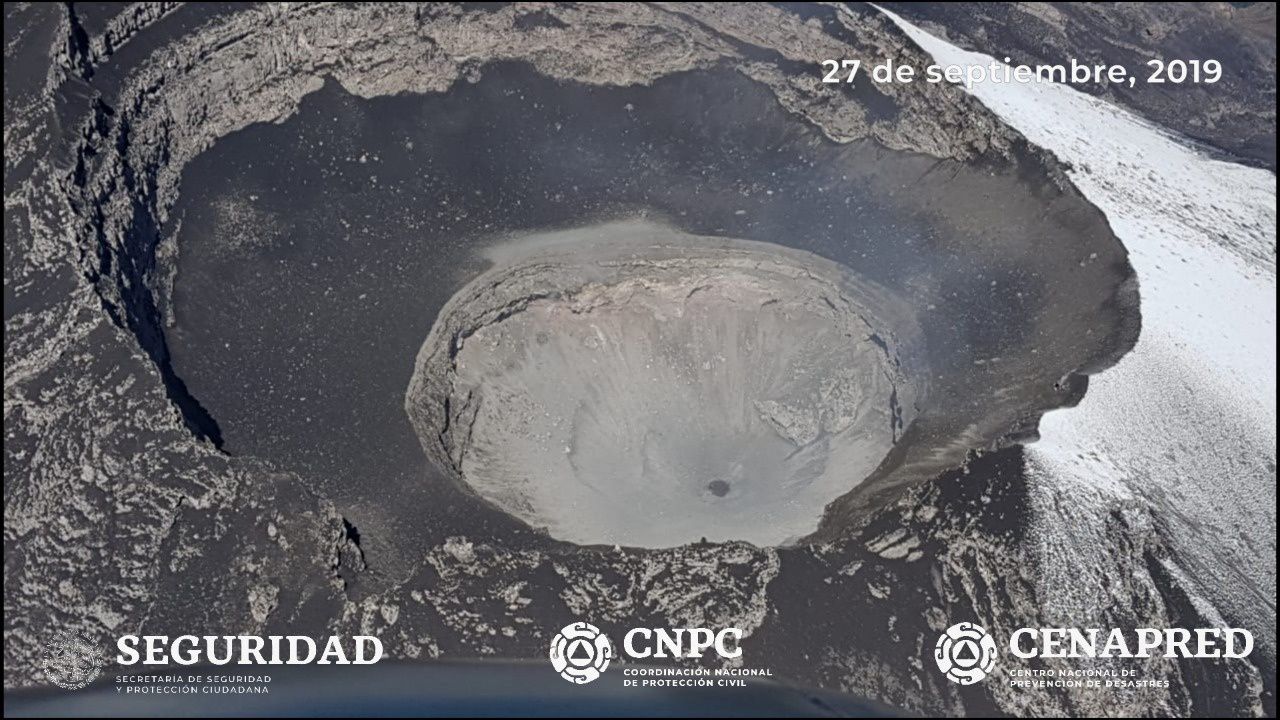 Popocatépetl - small dome observed in the internal crater, during the reconnaissance flight on 27.09.2019 - Photo Cenapred / CNPC / Seguridad
An overflight of Popocatépetl on September 27th by the teams of Cenapred and UNAM, with the support of the National Guard, revealed the presence of a small dome, 30 meters in diameter in the internal crater, which keeps its measurements of 350 meters in diameter for a depth of 150 meters.

During the past 24 hours, the activity consist into 224 exhalations, accompanied by gas and light amounts of ash, as well as six minor explosions and a moderate one. The seismicity is marked by 486 minutes of low to medium amplitude tremor, in addition to emission tremor episodes.
Source: Cenapred
Anak Krakatau, still on alert level 2 / waspada, remains unstable.
The PVMBG informs for September 26, of 4 earthquakes of eruption, and for September 27, 2 earthquakes of eruption, and one seism of breath. The tremor is continuous with dominant amplitude at 1 mm. A gray-white plume is observed on the webcam about 200 meters above the crater.
The last VONA date of September 27 at 8:20 WIB, following an eruption that left a seismographic footprint of 20 seconds.

Source: PVMBG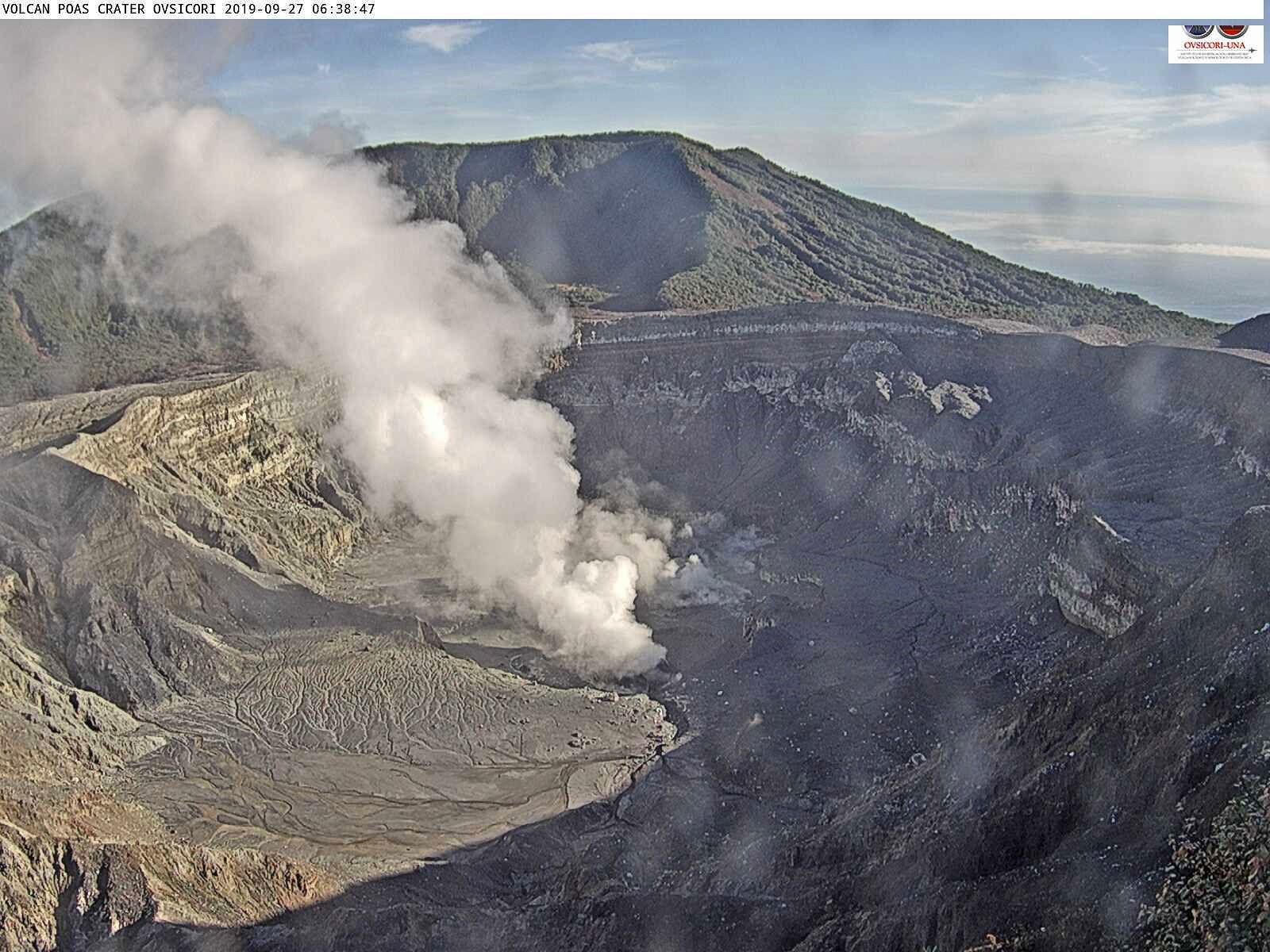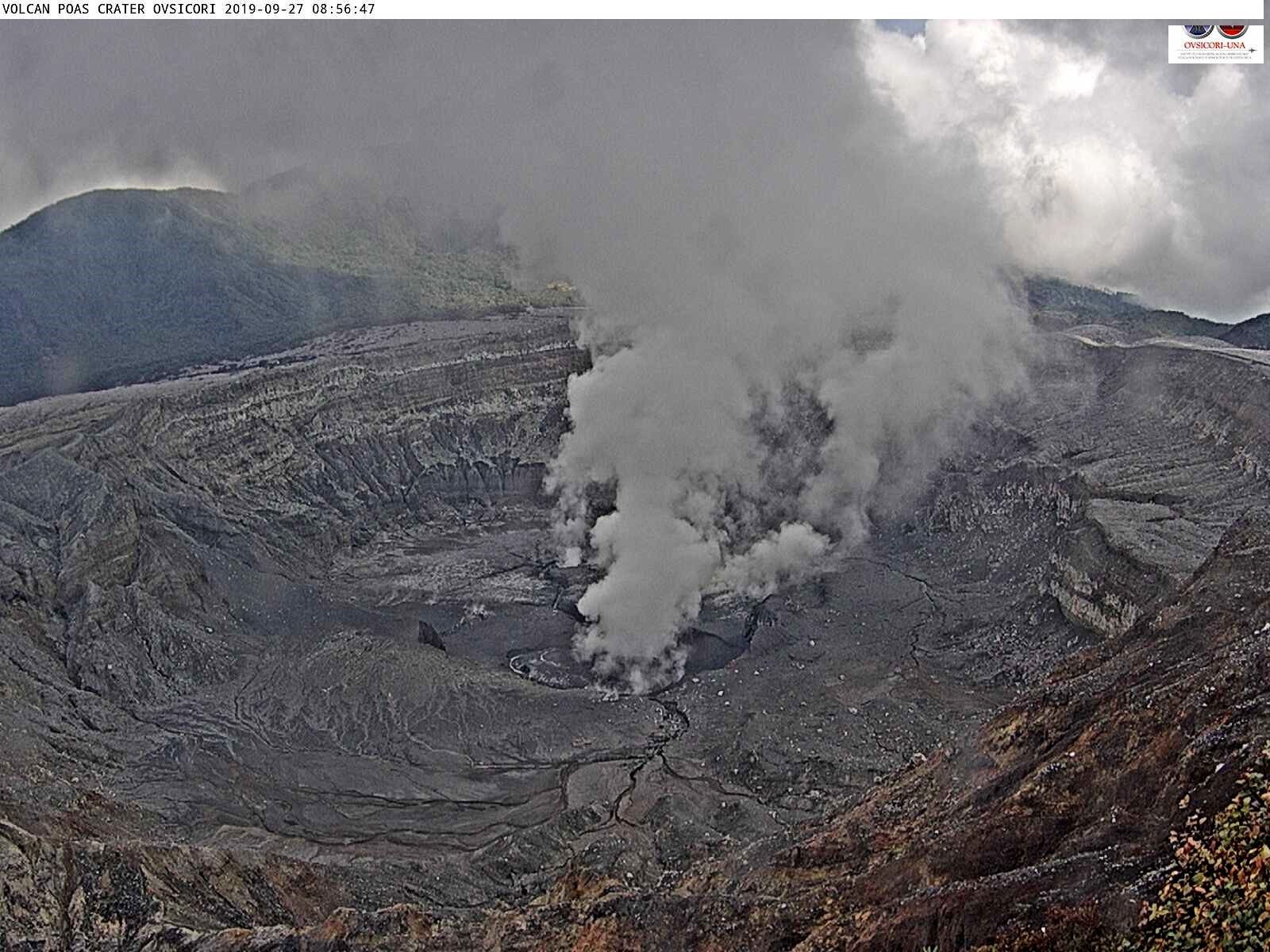 Poas - degassing loaded with aerosols from 27.09.2019, respectively at 6:38 am and 8:56 am -webcam Ovsicori
In Poas, the Ovsicori does not mention an eruption for September 27, with activity level slightly down.
A plume rich in water vapor, gas and aerosols is observed 1,000 meters above the crater. The NASA Satellite AURA detects a plume of sulfur dioxide between 16 and 26 September dispersing to the northwest northwest.
A sulphurous smell is perceptible by the inhabitants of Alajuela, Heredia, San José, and Cartago. Fog and rain, hyperacids, saline and viscous, generate a rapid and extreme corrosion at the top of Poás (see article of 25.09). The hyperacid rains were measured at the home of PNVP staff (pH = 3.31) on Monday, September 23rd. The water of Laguna Botos is also very acidic, pH = 3.60.
Source: Ovsicori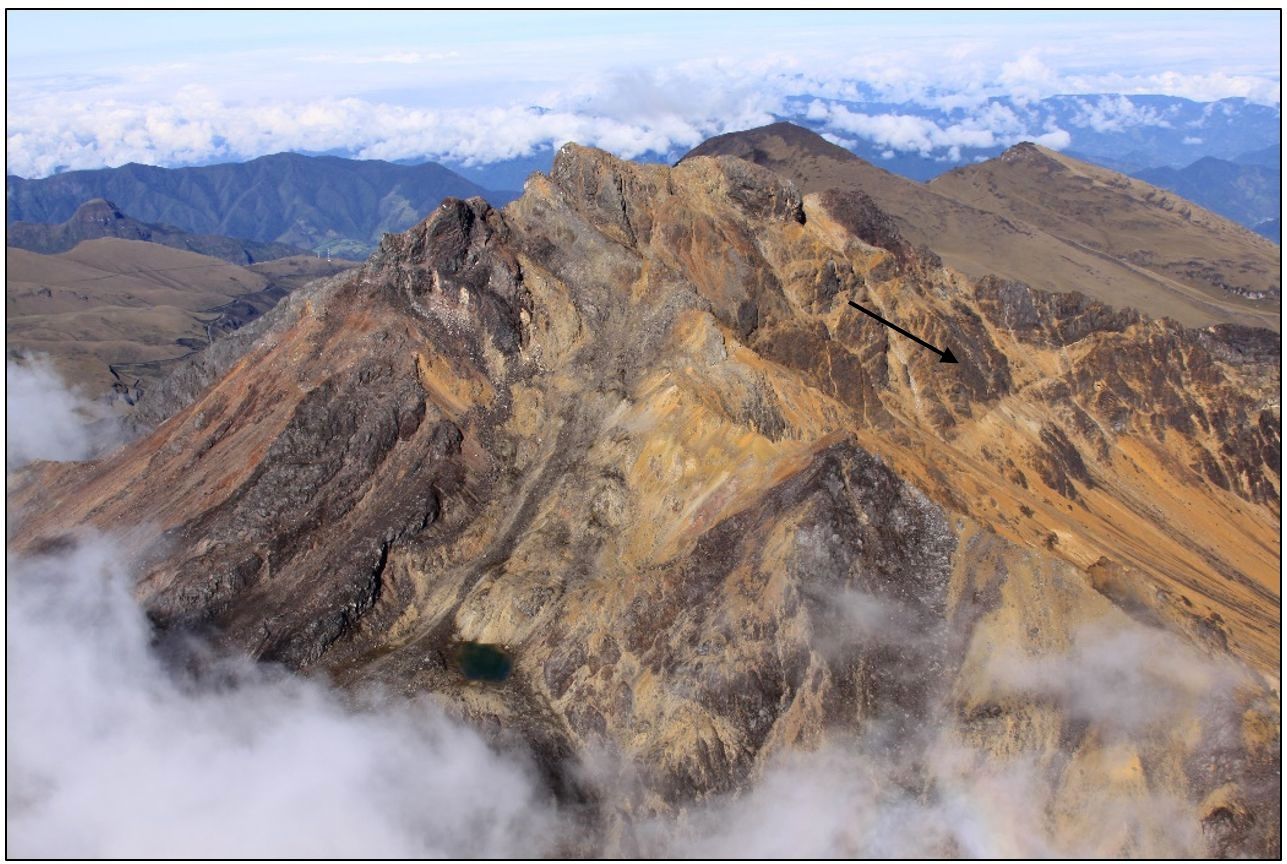 Cerro Negro (background on the right) taken from North-North-East overlooking the slippery scar (black arrow) - photo P. Ramón, IGEPN - 01.08.2019.
In Ecuador, the IG mentions this 27th September a 4.2 MW earthquake in the area of ​​the Cerro Negro Volcano; it was followed by 170 earthquakes in the area, in relation to pressures within the volcanic complex and located on the southwest flank of Cerro Negro volcano at depths less than 7 km below sea level and with a magnitude of 0.8 to 4.0 MLv.

Source: IGEPN