Publié le par Bernard Duyck
The Tangkuban Parahu presented this 31 August 2019 at 09:30 WIB a phreatic explosion that was accompanied by ash emission, in the form of cypressoid plume, at - / + 150 m above the summit, and steam emission. This eruption was recorded on a seismograph with a maximum amplitude of 50 mm and a duration of 45 seconds.
PVMBG reports continuous tremor with dominant amplitude ç 50 mm /
The activity level remains at 2 / waspada, with a forbidden zone of 1.5km
Source: PVMBG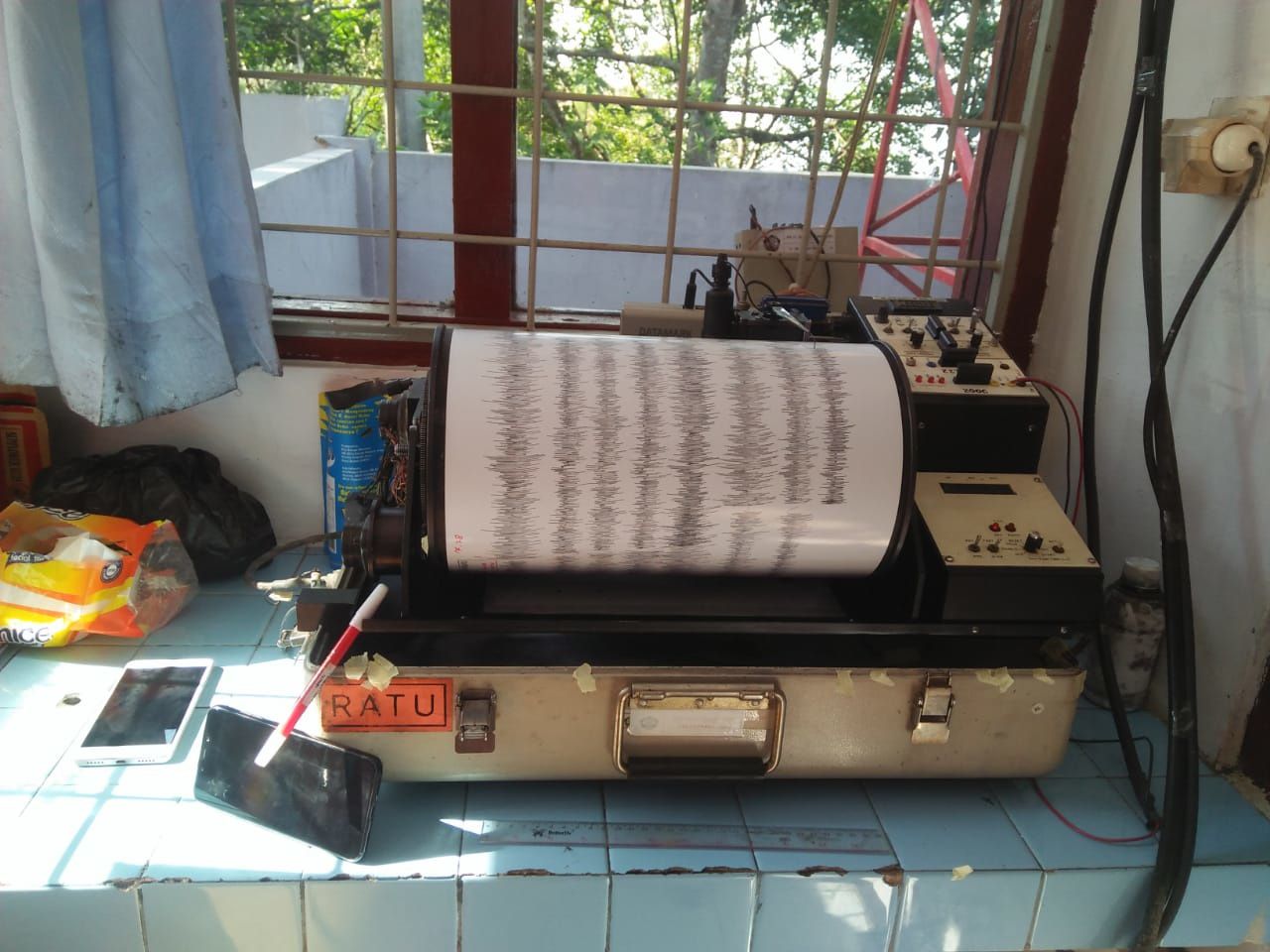 Tangkuban Parahu - the activity remains since 27.07.2019 at Ratu Crater - photo 30.08.2019 Manik Nyi Twitter
During the last 24 hours, 135 exhalations were identified with Popocatépetl, accompanied by water vapor, gas and ash, with a maximum height of 1 km of wind dispersion to the west. In addition, 6 explosions were recorded, accompanied by ash columns from 1 km to 2 km high, the largest having been recorded at 8:16 today. Incandescent fragments were observed at night
Ash falls have been reported in the municipalities of Amecameca, Atlautla, Ozumba and Tlalmanalco, in the State of Mexico.
604 minutes of low amplitude tremor were recorded.
Emissions of volcanic gases and ashes dispersed to the west-northwest.
CENAPRED urges NOT to approach the volcano and in particular the crater, because of the risk of falling ballistic fragments, and in case of heavy rains far from the bottom of ravines due to the risk of mudslides and debris.
The volcanic alert level of Popocatépetl remains at Amarillo fase 2.
Sources: Cenapred & webcamsdeMexico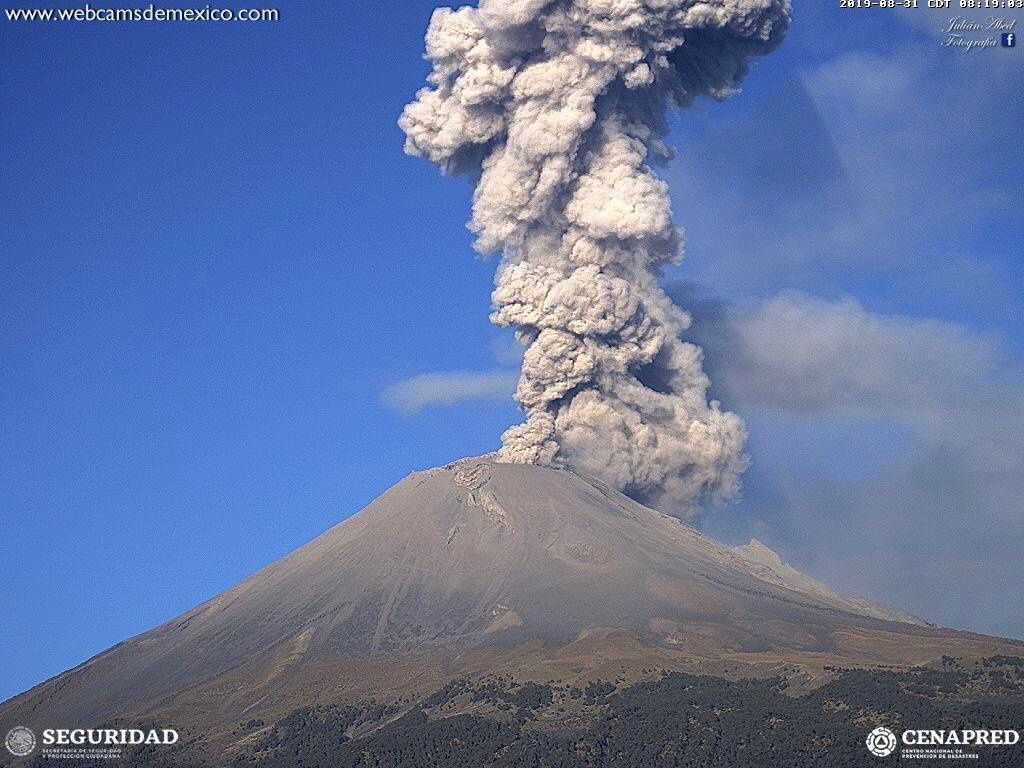 Popocatépetl - 31.08.2019 / 8h19 - Explosión, with a moderate ash content and a height of 2,000 meters. - Webcams from Mexico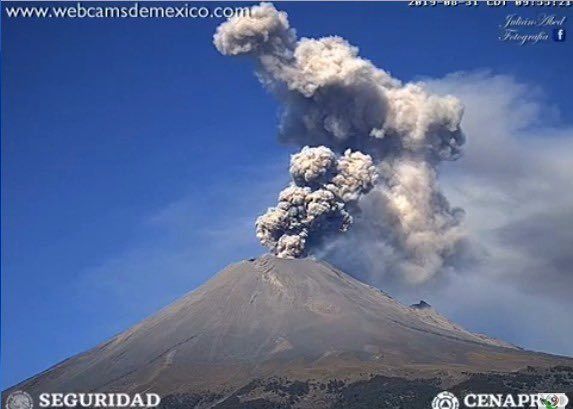 Popocatépetl - 31.08.2019 / 9h53 - exhalation with plume at 1,500 meters to the NNE - WebcamsdeMexico
Since the creation of the present crater lake Te Wai ā-moe at Ruapehu in 2003, typical heating and cooling cycles have been observed.
During these cycles, the temperature varies from about 12 to 40° C over a period of about 12 months. In mid-July, we observed the beginning of a typical Lake heating cycle from a low temperature of about 14 ° C, and it is now around 27° C.
No other changes in the monitored parameters were observed.
The current level of activity is consistent with the behavior of minor volcanic disturbances that has characterized Ruapehu over the past 16 years. The volcanic alert level remains at 1.
Source: GeoNet / A.Mazot