Publié le par Bernard Duyck
Explosions generated an ash plume up to 7,000 meters asl. at Sheveluch on the morning of 27 September, which extended to the east of the volcano over more 30 km; ash emissions continue.
Moving the ashes to Alaska caused VAAC Tokyo's ash cloud monitoring to be transferred to VAAC Anchorage.
The aviation code is orange.
Source: KVERT
The INGV communicates that from 5:00 GMT an emission of ash is observable at the crater northeast of Etna. It is probably due to collapse phenomena and has rapidly diminished. The ashes disperse to a south sector.
This activity follows that of last week, characterized by explosive strombolian and effusive intracrateric activity at the crater of Voragine, coupled with sporadic ash emissions at the NEC; the other craters pursue an "ordinary" degassing.
ESA's Sentinel satellites analyzed sulfur dioxide emissions and thermal anomalies over the same period.
Sources: INGV & Sentinel via Copernicus.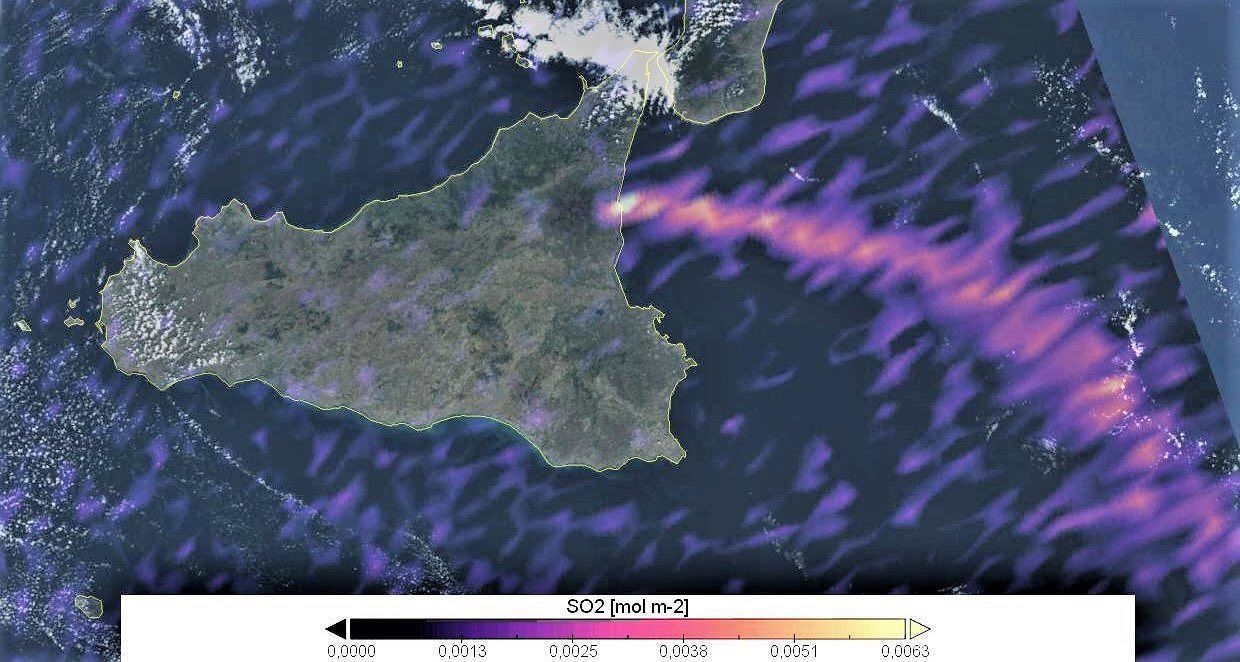 Etna - SO2 plume, thanks to a combination of Sentnel 3 and Sentinel 5P images / 25.09.2019 - Doc. Copernicus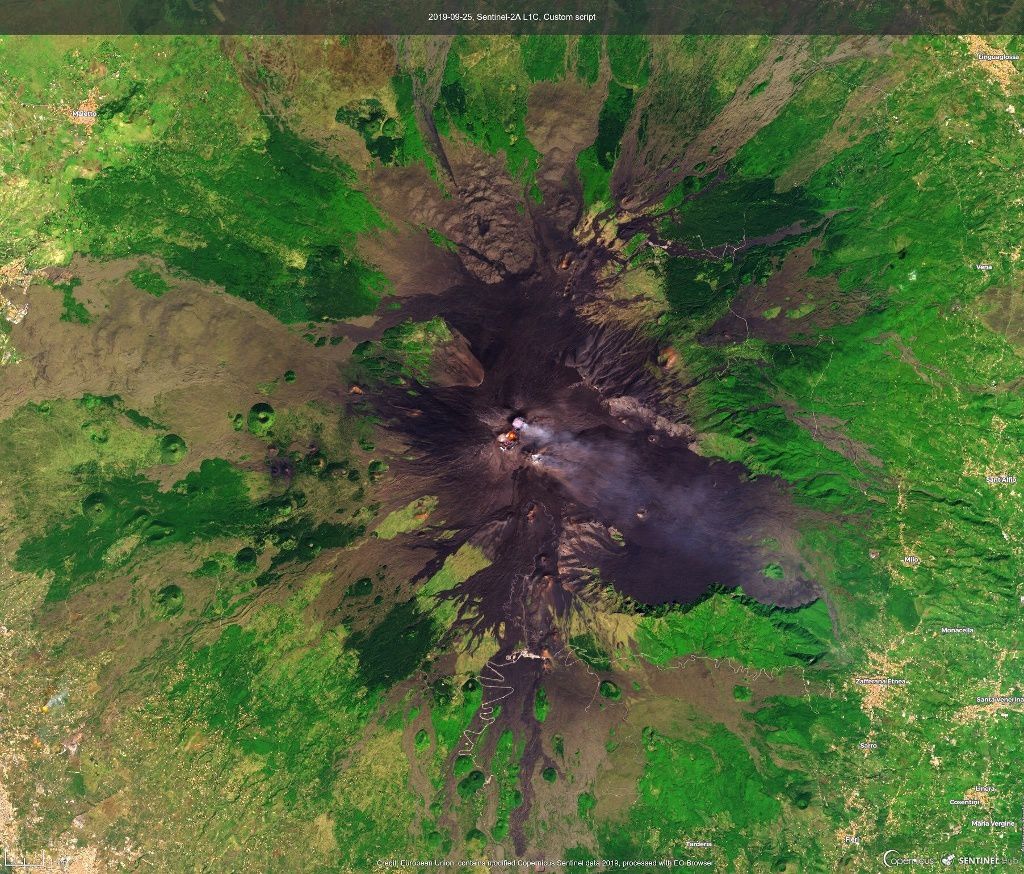 Etna - thermal anomalies in this image Sentinel2 of 25.09.2019 - Doc. Copernicus - a click to enlarge
Five years after the deadly groundwater eruption that marked Mt. Ontake on the Japanese island of Honshu, it is unfortunate that half of the municipalities near this active volcano still do not have a disaster plan.
An official ceremony pays tribute to the 58 dead and 5 missing from the eruption, while authorities have partially lifted the ban on access to the summit earlier this year, and allow climbs from July to mid-October. They focus on quick evacuation measures in the event of an eruption ... a good information of the climbers is essential, because many do not know that they climb a volcano, with all the dangers inherent to the sudden eruptions, without precursory signs.
Source: local media