Publié le par Bernard Duyck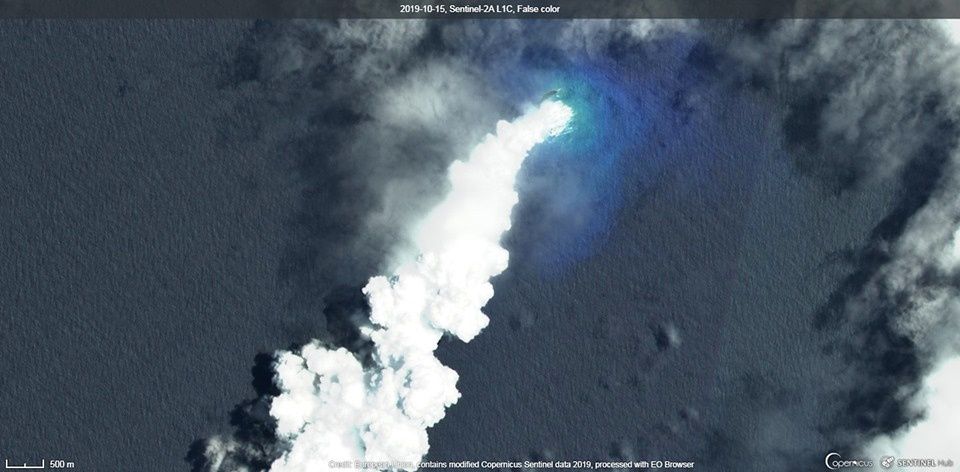 The vapor and gas plume of the Metis Shoal eruption seen by the Sentinel-2A L1C / Copernicus satellite on 15.10.2019 - a click to enlarge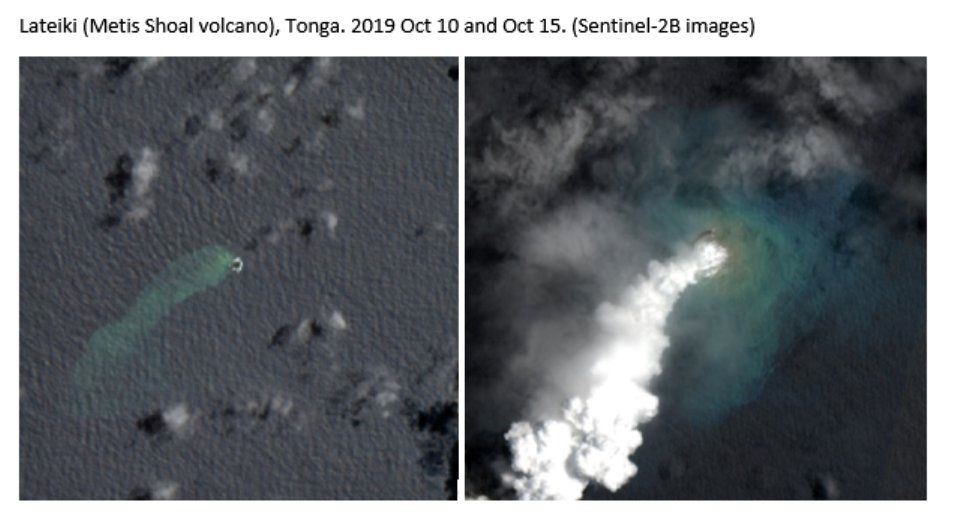 Metis Shoal volcano - images of the activity of October 10th and 15th, 2019 by Sentinel-2B / Copernicus, via GeoNet
An eruption occurred on October 13 in Tonga archipelago.
It was reported by MV Ngutulei on 14 October at 0800 hours on the coast of Tonga; At 8:25, the Real Tonga pilot reports a 15,000-17,000-foot / 4500-5000-meter plume above the Metis Shoal submarine volcano. An orange VONA was issued by the Tonga Met Service.
The eruption is characterized only by a plume of vapor and gas; it could become explosive as in 1995 and create a danger of ballistic emissions within a radius of 5 km., or form a volcanic fog / VOG with disadvantages for the navy and aviation. (report by geologist Taaniela Kula / Tonga)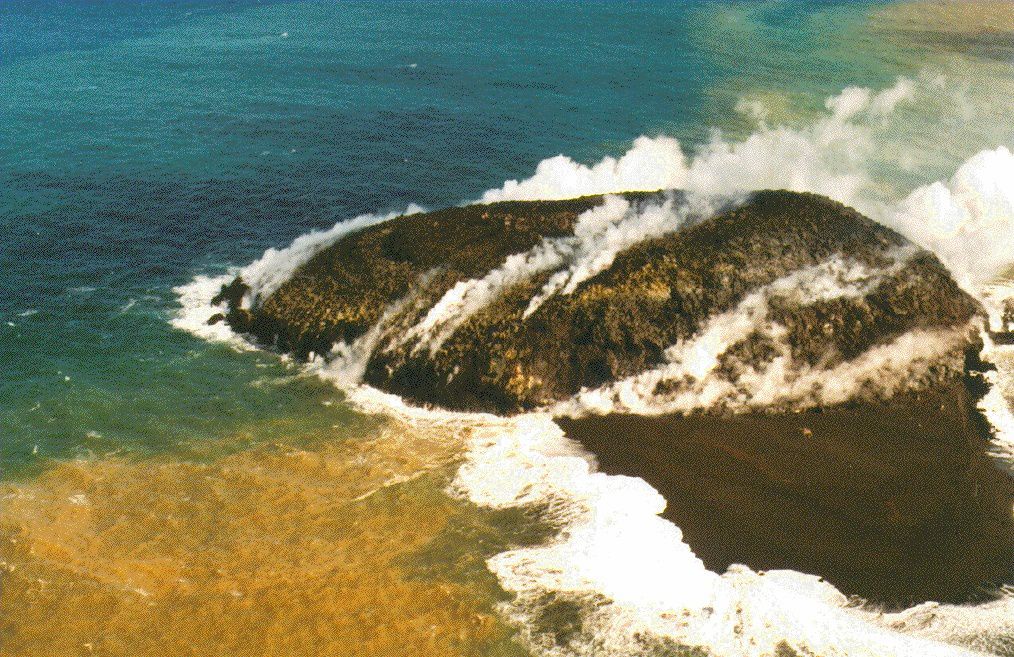 Metis Shoal - photo archives Bradley J Scott / Volcano Surveillance, Institute of Geological & Nuclear Sciences, New Zealand
The submarine volcano Metis Shoal has produced a series of ephemeral islands since its first confirmed activity in the middle of the 19th century. (http://volcano.si.edu/volcano.cfm?vn=243070).
The last part of Iki Island is a lava dome that emerges at 43 m above sea level, with a 280 m diameter at the top of an underwater volcano formed during the eruption of 1995. The volcano is located halfway between the islands of Kao and Late Islands, about 44 km from Late Island and 55 km northeast of Kao Island.
Sources: Forbes, Matangi Tonga online, Copernicus and Global Volcanism Program
Etna continues to emit ash from the summit craters, particularly the northeast crater and Voragine, on 16 October from 05:30 UTC; the fine ashes are scattered to the east.
The aviation color code is orange.
The amplitude of the volcanic tremor is maintained at average values, without significant variations.
Sources: INGVvulcani and VAAC Toulouse
Masaya volcano expelled ashes on October 15th. Samples were collected and recorded in the municipality of Ticuantepe, which, as a result of the change in wind direction, received the ash particles from the volcano.
The winds continue to blow from south-east to north-west; it seems urgent to investigate and alert the civil defense authorities. If the volcano comes into operation under current climatic conditions, the city of Managua could be affected by gases or falls of pyroclastic material.
The breezes recorded in the early hours of the day washed most of the accumulated ashes for what went unnoticed by locals.
Sources: The Jornada / Nicaragua & Ineter