Publié le par Bernard Duyck
At the Nevados de Chillan complex, the Sernageomin recorded some explosions during the day of October 31, 2019. They were not very energetic and were accompanied by plume at about 1,000 meters, loaded with ashes.
The Naranja alert level is maintained. The most likely scenario is a continuation of minor explosive activity, but larger explosive events are not excluded. The potential impact zone of this activity could reach 5 km to the northeast and 3 km to the southwest, and possibly extended in the valleys to the north and northeast of the active crater. During its development, this process could generate a major eruptive event without showing clear precursor signals, whose most destructive products (pyroclastic flows) could circulate at high speed, requiring a rapid reaction of the inhabitants of the exposed areas.
Source: Sernageomin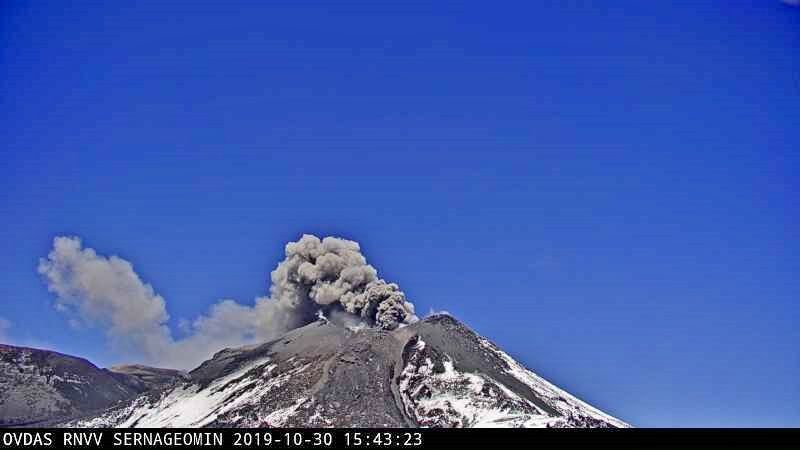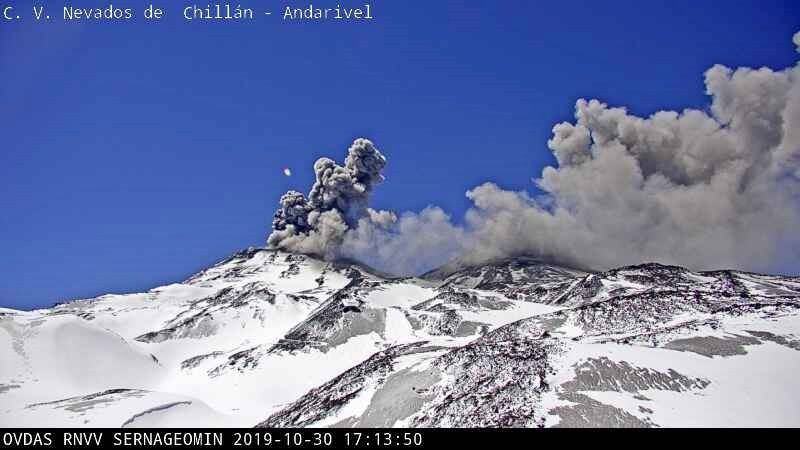 Nevados de Chillan - explosions and plumes of 30.10.2019 respectively at 15:43 webcam portezuelo and at 17:13 webcam Andarivel - Doc. SERNAGEOMIN
A notice of ash dispersions due to explosions at Sabancaya, accompanied by ash emissions, was issued by I.G. Peru especially for Huambo, Lluta and nearby districts.
The latest weekly IGP report reports an average of 48 minor explosions per day, and ash plumes that reach 8,500 meters above sea level. The seismicity is marked by 2043 volcano-tectonic earthquakes during the week of 21 to 27 October.
The alert level remains Orange and the population is asked to stay outside a radius of 12 km.
Sources: I.G. Peru & OVI Ingemmet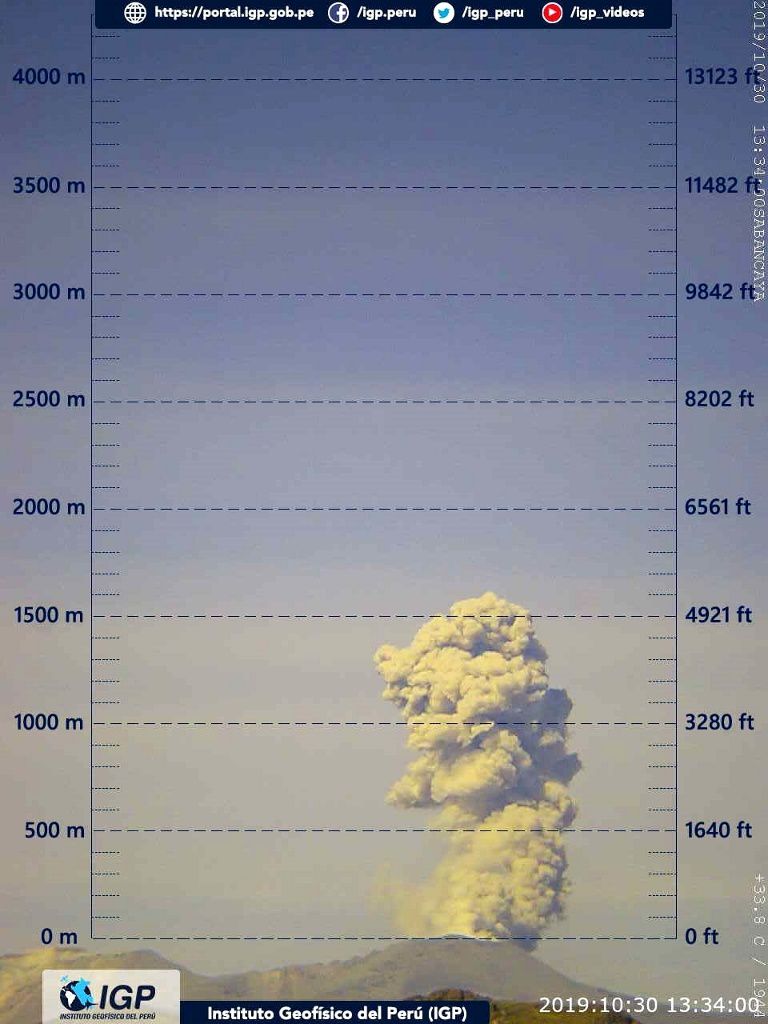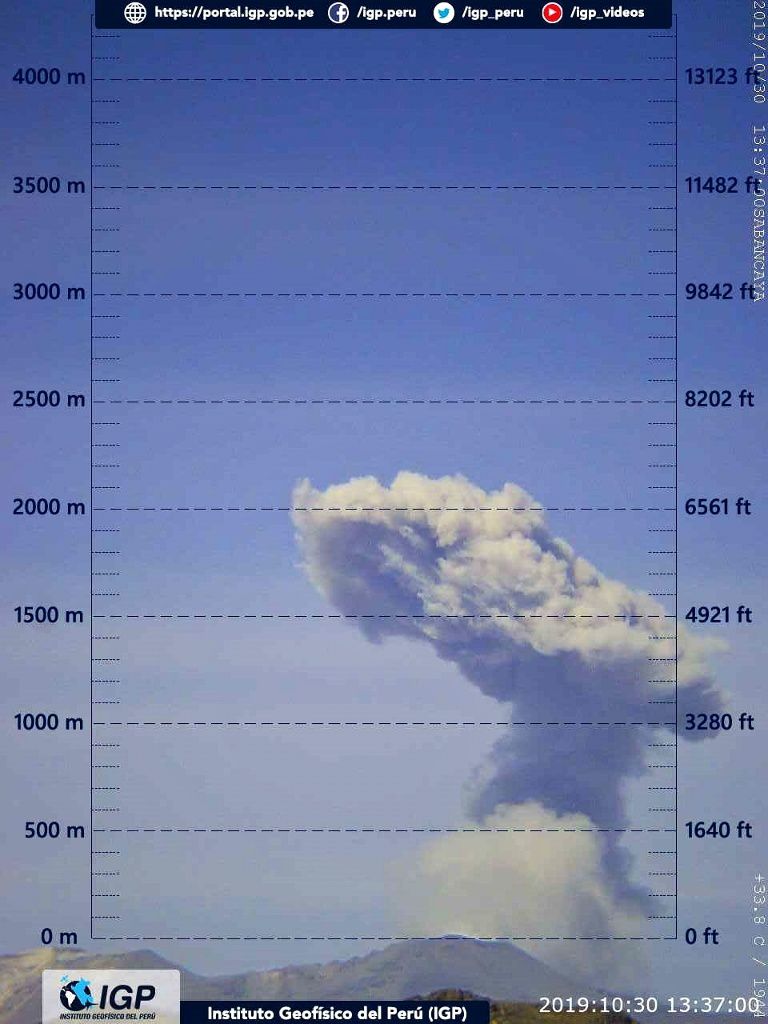 Sabancaya - development of the plume of ashes on 30.10.2019 at 13:37 and 13:34 Sabancaya - photos IGP 
At Sakurajima, explosive activity continues.
For the day yesterday, I found two explosive plumes: at 15:27 on October 30, with a plume at 2,800 meters above the crater. The volcanic ash is carried by the crater eastwards (direction Kokuya City Teruhita), and in the cities of Kagoshima (Sakurajima) and Tarumi at 21:00 on the 30th.
Another explosion, at 22:03, was accompanied by a plume at 1,400 meters above the summit, with scattering of ashes to the east.
Sources: JMA & か ご し ま 一 報 @mykagoshima
At Dukono, in the Maluku archipelago, ash emissions are visible on the satellite images and those of the webcam on October 30th.
VAAC Darwin issued an ash dispersion advisory and an orange aviation code.
Source: PVMBG & VAAC Darwin