Publié le par Bernard Duyck
On September 30, at 5:40 local time, a hydrothermal eruption (sudden and violent) occurred in Poas; it produced a black cypressoid plume that rose above the edge of the crater, immediately accompanied by a plume of gas ... the eruptive column filled the crater before rising to 2,000 meters above it ( 4.708 m asl) then disperse to the southwest. Ovsicori reports an activity duration of 5 minutes.
Thick, acidic ash has settled down, accompanied by an odor of sulfur, according to testimonies from inhabitants of Trojas de Sarchi.
Since the eruption, the weak degassing concerns three mouths, and especially the main mouth; some bubbles are observed at mouth C.
The Poas National Park remains closed: the Ovsicori signals a high level of the seismic tremor associated with the movements of internal fluids and high concentrations of sulfur dioxide from the point of view ... the probability of a new eruption remains strong.
Ovsicori Video Facebook : https://www.facebook.com/OVSICORI/videos/795501857577610/
Source: Ovsicori
After the report yesterday by the Rabaul Volcano Observatory of extremely high RSAM / Real time Seismic Amplitude Measurement values ​​for the Ulawun, an eruption began this 1 ° October at the foot of the summit around 5am.
An incandescent fountain is surmounted by a tall gray-black plume.
According to local observers, gas can be heard coming out of the vent and the sound of a lava flow, which stretches for 1 km from the new crater.
Part of the population affected by the previous eruption of Ulawun who had returned to their homes had to be evacuated again.
The aviation code of VAAC Darwin is red
Sources:
- VAAC Darwin and local media
- Local observers, via Facebook and Shérine France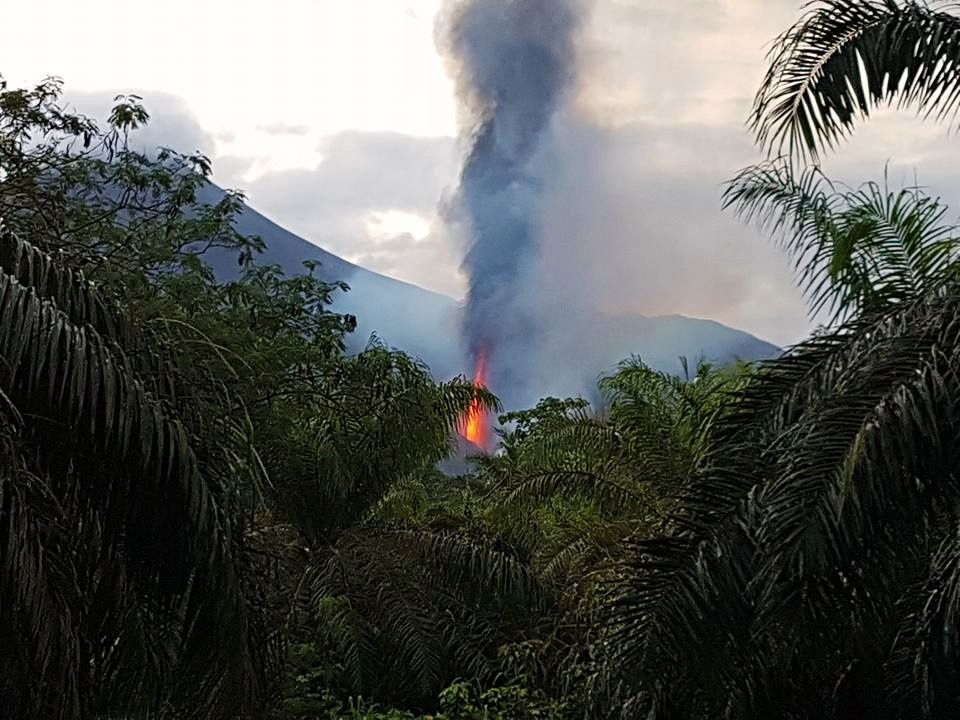 Ulawun -01.10.2019 the eruptive vent is located at the base of the cone - Chris photo. Lagisa / Facebook via Shérine France
The Colombian Geological Survey informs the authorities and the community that signals related to the movement of fluids inside the Nevado del Ruiz volcano have been recorded in recent hours.
Some of these signals were accompanied by emissions of gas and ash into the atmosphere.
A possible fall of ash is not excluded in the populations located in the direction of the wind regime, which is currently towards the west-northwest of the volcano, mainly towards the municipalities of Manizales, Villamaría, Chinchiná , Santa Rosa and Pereira.
The level of activity continues in yellow or (III): Changes in the behavior of volcanic activity.
Source: SGC