Publié le par Bernard Duyck
VAAC Darwin issued two advisories on October 4, regarding eruptions in Manam and Ulawun, Papua New Guinea, with an aviation color code to red.
For Manam, a low ash emission is observed, often obscured by cloud cover (Manam - ADVISORY NR: 2019/108)
For Ulawun, a minor emission of steam and gas is observed, with no ash present. (Ulawun - ADVISORY NR: 2019/60) According to the RVO, the seismic activity has returned to its basic level.
Source: VAAC Darwin
As part of its weekly "Volcano Watch" articles, the USGS has released a new geological map of the central-southeast flank of Mauna Loa.
The Mauna Loa, the largest active volcano on Earth, has erupted 33 times since the publication of descriptions written in 1832. Some eruptions were preceded by brief seismic disturbances, while others lasted several months to a year .
The new map covers 506 km2 of the southeast flank of Mauna Loa - an area equivalent to the Kaho'olawe and Lāna'i Islands combined! - and ranges from 10,350 feet (3155 m) to sea level.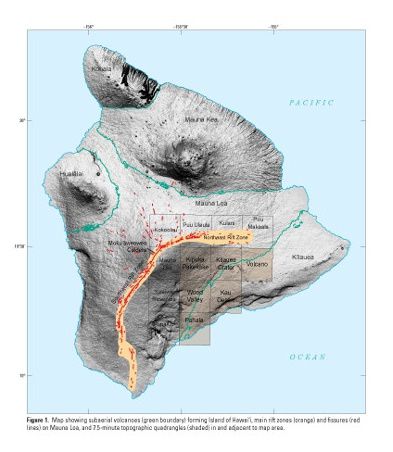 The map shows the distribution of 96 eruptive units (flows) separated in 15 age groups from more than 30,000 years to the present day to 1984. The map also shows the relationships between volcanic and superficial sedimentary deposits.
Source: Trusdell, FA, and Lockwood, JP, 2019, Geologic map of the central-southeast flank of Mauna Loa volcano, Island of Hawai'i, Hawaii: US Geological Survey Scientific Investigations Map 2932-B, scale 1: 50,000, 2 sheets, pamphlet 23 p., https://doi.org/10.3133/sim2932B.
ISSN: 2329-132X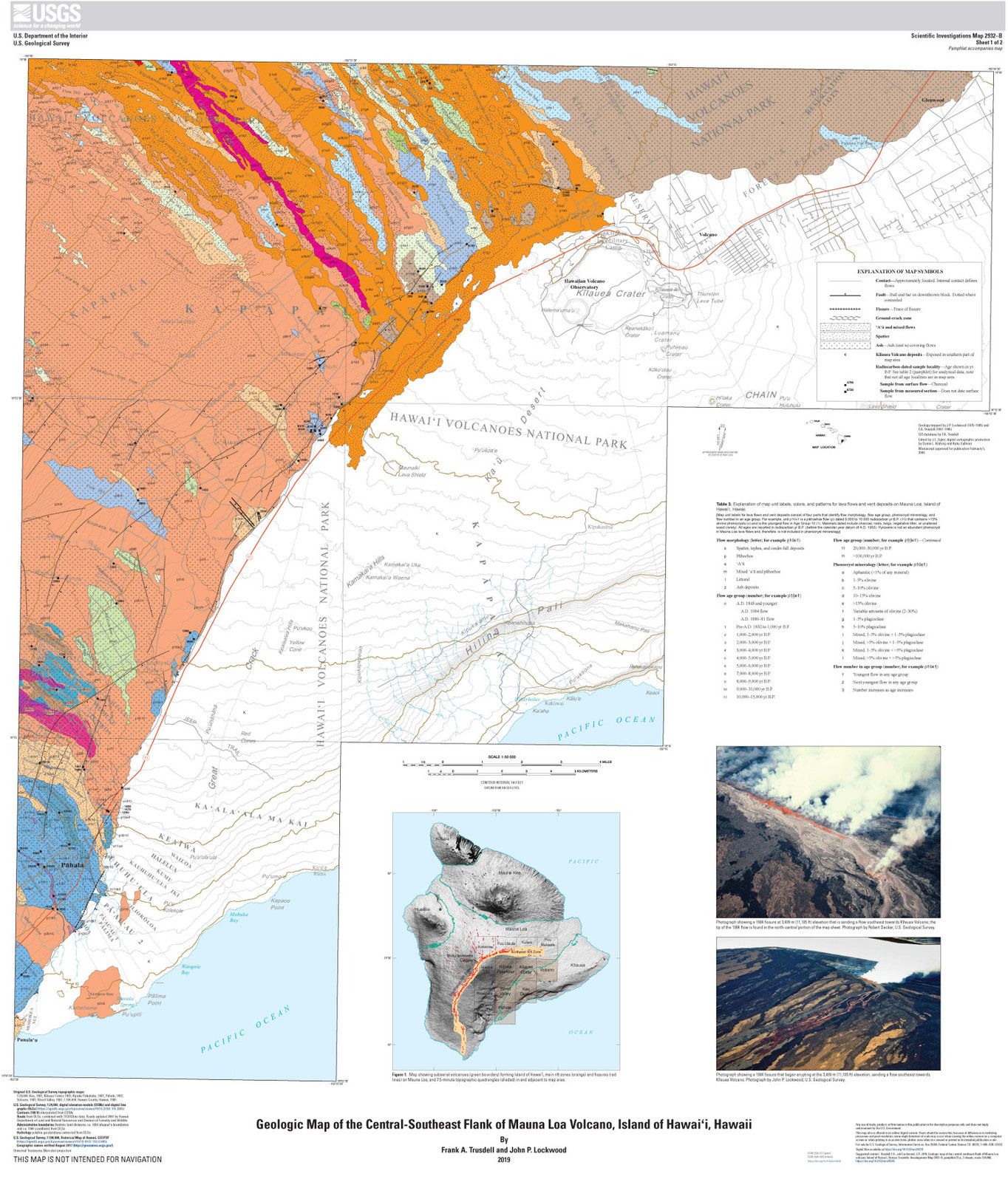 Geologic map of the central-southeast flank of Mauna Loa volcano, Island of Hawai'i, Hawaii: U.S. Geological Survey Scientific Investigations
Some beautiful views of lenticular clouds on the volcanoes of Java, Merapi and Merbabu, this 3rd of October.
An altocumulus lenticularis or lenticular cloud is one of the airfoil type stationary altocumulus species found on the mountain peak downwind, signaling the presence of an orographic jump or wave.
The observation of these lenticular clouds is rare: in order for the oscillations of a mass of air at the back of a mountain to be stable, there must be an agreement between the speed of the wind and the topology of the mountain. Lenticular clouds can therefore be seen only on days when the wind is blowing in the right direction with the right intensity and where the humidity conditions allow the formation of clouds.
Source: Merapi News / Twitter