Publié le par Bernard Duyck
After the eruption episode of October 14, an overview of the summit of Merapi was conducted by the BPPTKG.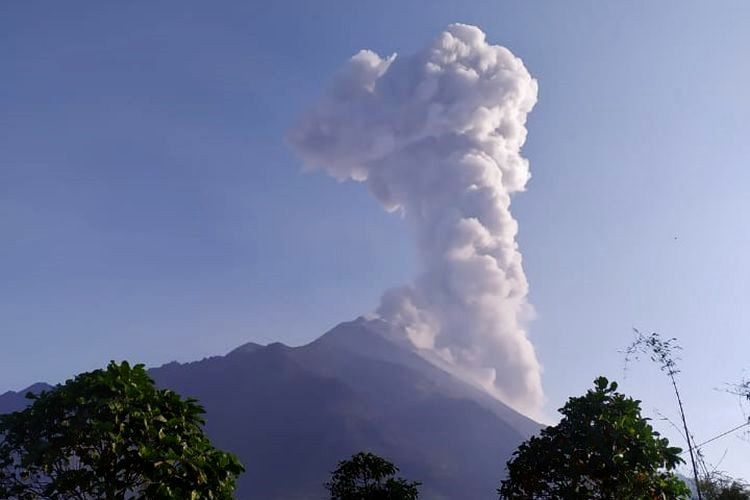 This eruption lasted 270 sec. was accompanied by a plume of ash observed at about 3,000 meters, and a pyroclastic flow over 2,000 meters towards Kali Gendol; ash falls have been reported for 25 km westerly.
It is related to the partial dismantling of the dome, which now forms a hemisphere of 100 meters by 30 meters, and a depth of 20 meters; the walls of the craters have not been significantly modified.
The drone overflight on October 16 allowed based on photos to estimate the current dome volume to 397,000 m³; the dome is currently in a stable state with a relatively low growth rate.
Seismicity remains similar this week compared to the previous week. Deformation does not show significant changes.
Source: BPPTKG / activity report between 11 and 17.10.2019
At Etna, the activity of the summit craters is still relevant this week.
- The NEC / Northeast crater is home to Strombolian activity and regular ash emissions
- The NSEC / new southeastern crater continues to degas.
- The central crater continues an explosive activity, and has five mouths that eject bombs and slag that exceed the edge of the crater; the explosions are violent and accompanied by strong detonations.
Sources: Volcanological Guides Etna North, INGVvulcani and Sentinel-2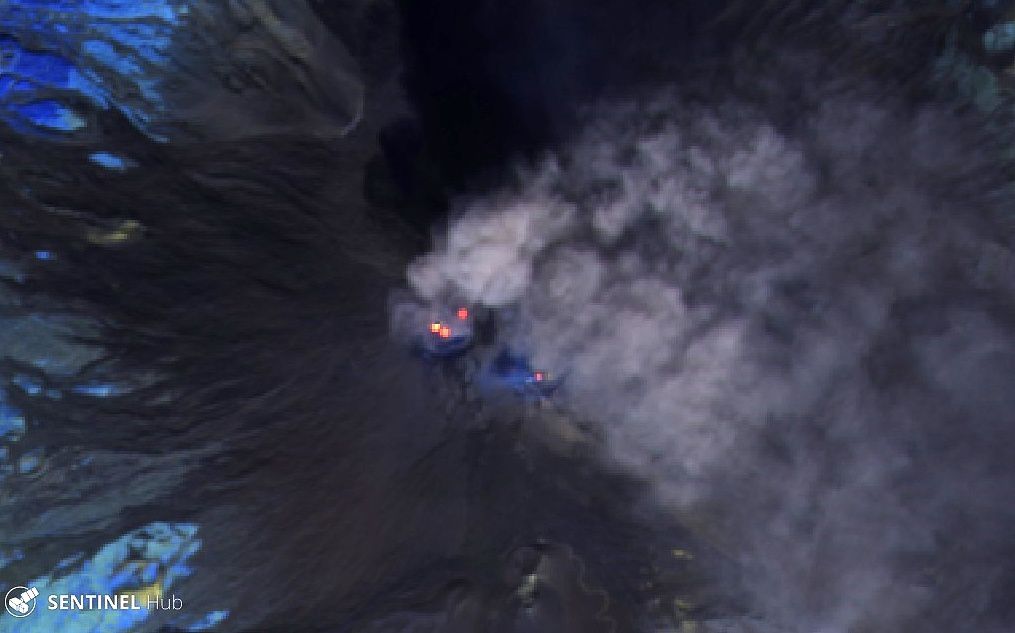 Etna summit craters seen by Sentinel-2 L1C image bands 12,11 8A on 17.10.2019 - one click to enlarge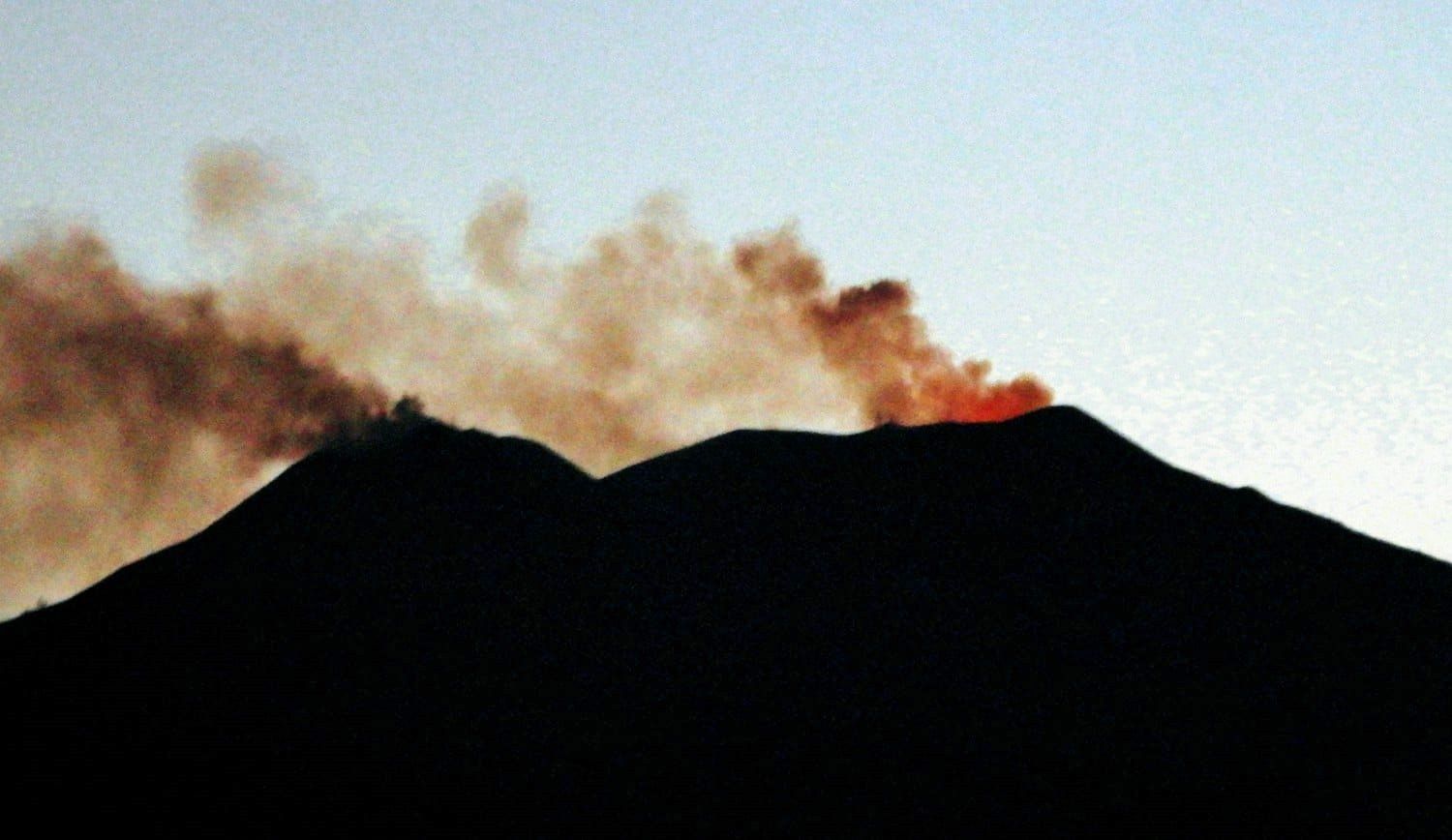 Etna -18.10.2019 - light of the act strombolienne with NEC on the right, and degassing with NSEC on the left - photo INGVvulcani
The documentary below - produced by the Department of Italian Civil Protection in collaboration with the Observatory of Vesuvius Ingv - aims to explain what could happen in the event of reactivation of the volcano of the Phlegrean Fields, and what would be the reaction of the Civil Protection Service. The comments in Italian are easily understandable, even if you do not master the language, thanks to subtitles and animations.
Sources: National Civil Protection Week / INGV Observatory of Vesuvius 13-19.10.2019
Il rischio vulcanico nei Campi Flegrei and the risposta di protezione civile - EXE FLEGREI 2019