Publié le par Bernard Duyck
Some "sweet" news from the volcano planet:
At Mauna Loa, on Big Island, no eruptions, and deformation and seismicity ratios without big changes.
In more detail, small earthquakes of M <2.0 are recorded at shallow depth, less than 5 km below the summit. Inflation, measured by GPS and InSar, is related to a magmatic contribution in the superficial storage system.
The alert level remains at Advisory and the aviation code at Yellow.
Source: HVO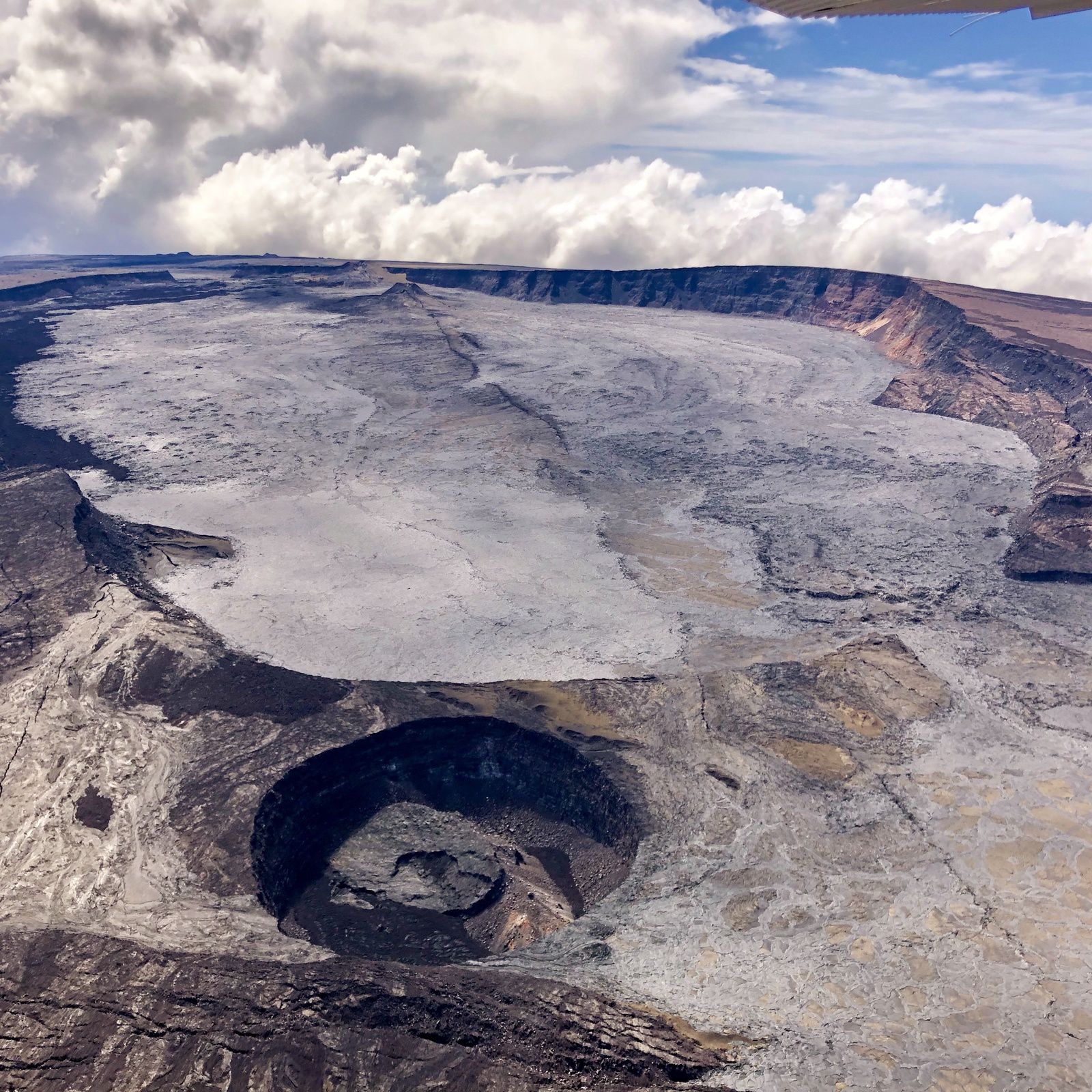 Mauna Loa - Summit caldera, Moku'āweoweo, intersected by a crack formed by the eruption of 1984, and the pit crater Lua Poholo, bottom left - Civil Air Patrol photo of October 20, 2019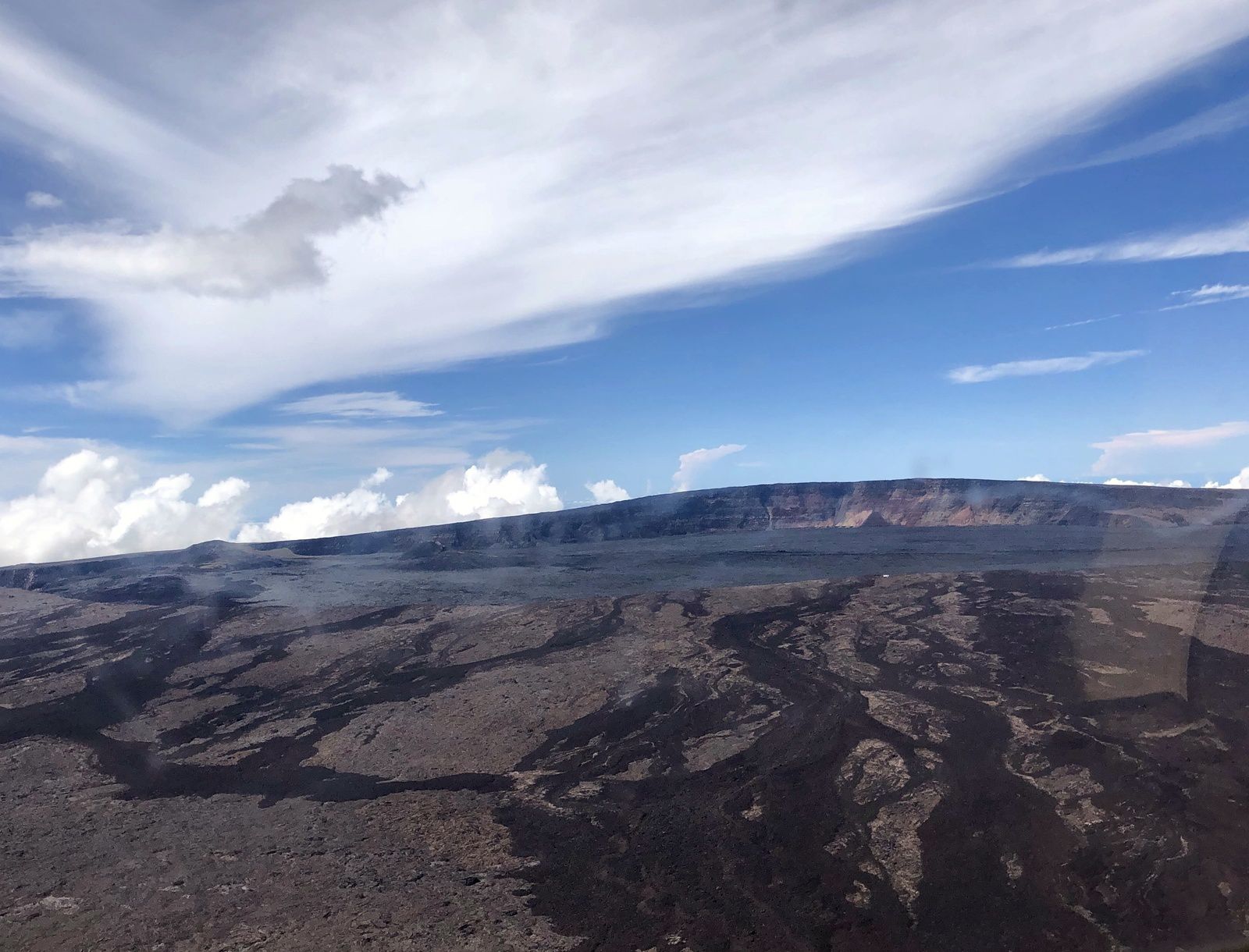 Mauna Loa - The true summit of the volcano-bouckier is located just to the right of the center of the photo. The cones formed during the eruptions of 1940 (right) and 1949 (left) are visible in the background on the left. - Civil Air Patrol photo of October 20, 2019
Geologists from the Comision Nacional de Emergencias paid a visit to the Poas National Park / Costa Rica. It aims to update maps of volcanic hazards: pyroclastic flows, lahars, ashes, ballistic impacts and acid rain.
The frequent eruptions during the last year, and the high gas emissions in the absence of a buffer role played by the often dry crater lake, are the cause of acid rain that has affected various areas of the massif, identified by aerial photos taken by drone.
Many traces of corrosion have been observed on the guardrails of the observation point.
In addition to monitoring the levels of volcanic gases, CO2 and SO2, allowing rapid action in the event of an increase, the park administration provides visitors with specific helmets and masks, and modulates the permanence of visitors in the observation zone. crater.
Source: CNE / Comisión Nacional de Emergencias
At Whakaari / White Island, the GNS confirmed that none of the monitored parameters are outside the range foreseen for minor volcanic disturbances and associated hazards.
The level of volcanic alert remains at level 1. There is no change in the color code of aviation: green.
The observatory notes a change in sulfur dioxide and tremor levels, both of which have been rising in recent months. It reflects the movement of gas through the volcano, changes in the geothermal system and some surface activity, with ash emissions and geysering, in connection with a rise in the level of the crater lake.
Source: GNS