Publié le par Bernard Duyck
According to Druitt and Friedrich, the Akrotiri area was the first example of volcanism on Santorini and consisted exclusively of dacitic and andesitic volcanic products. The silicic volcanism of the end of the Pliocene at 580,000 years built a complex of domes, aprons of hyaloclatites and pumice cones on the west submarine flank of the pre-volcanic island.
The next steps in the development of the complex were probably subaerial, then the whole thing was raised; this uprising was probably complete at the time of the eruption of the cinder cone of Mavrorachidi.
Strombolian eruptions between 520,000 and 350,000 years ago formed cinder cones and spatter cones to Balos, Kokkinopetra and Mavrorachidi capes. All these cones surmount the tuffs and lava of the first rhyodacitic ashes, but are covered by the pyroclasts of Thêra.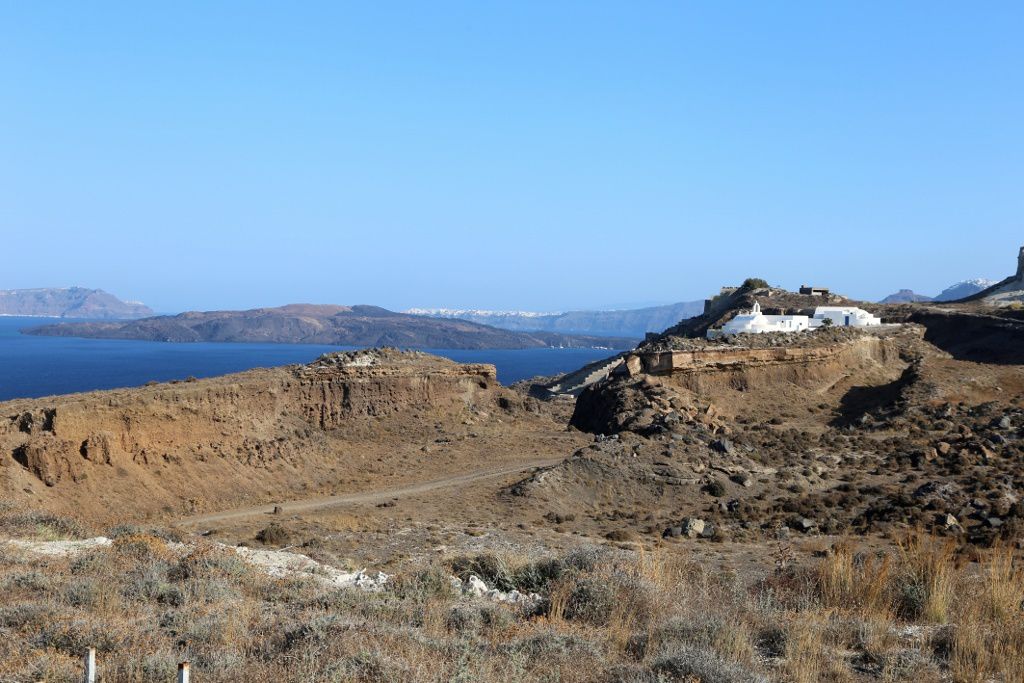 Santorini - Nea Kameni in the center of the caldera, view of the Akrotiri peninsula - photo © Bernard Duyck 09.2019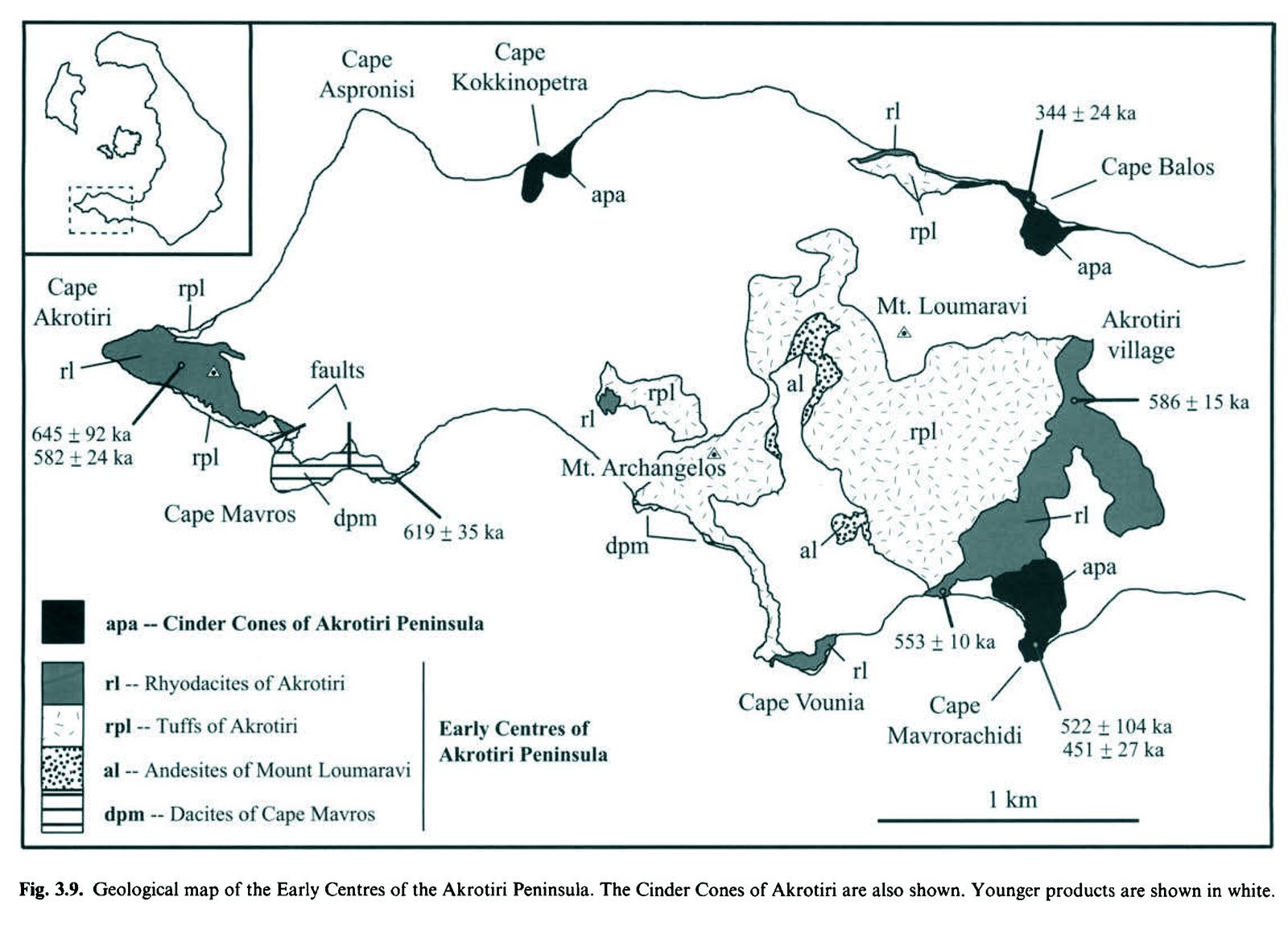 Santorini - Geological map of the first centers of the Akrotiri peninsula, with cinder cones in black, the youngest products are in white - Doc. Druitt & al 1999
The proximity of the archaeological site, its geomorphological environment and its particular red color (iron content) are causes of the celebrity of Red Beach.
From the small chapel Agios Nikolaos, a path with rickety and abrasive rocks leads to the red beach, about 300 meters long and 4 to 10 meters wide, eroded by the sea and marked by rock falls from the cinder cone of Cape Mavrorachidi , can be dangerous.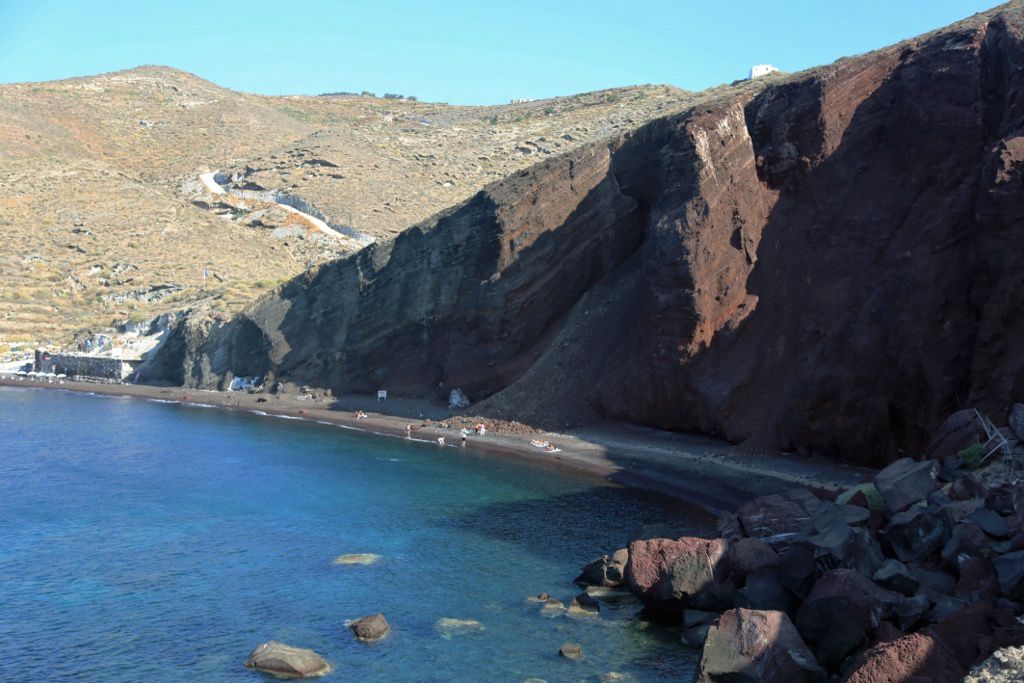 Santorini peninsula of Akrotiri - left (clear zone), the rhyodacitic tuffs of the first centers, and the cinder cone of Cape Mavrorachidi - - photo © Bernard Duyck 09.2019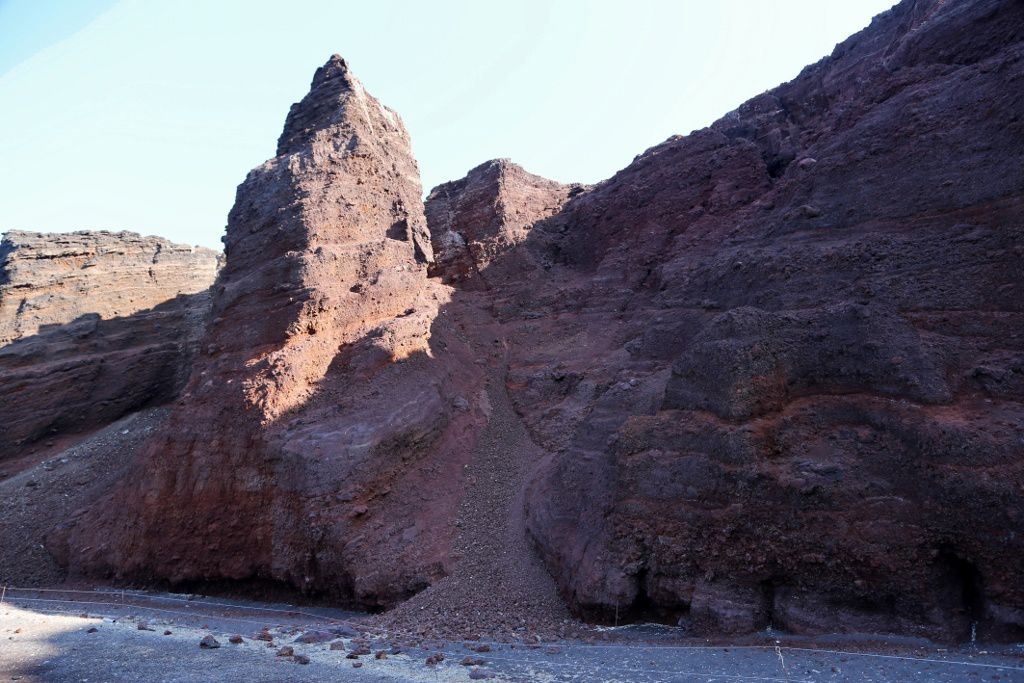 Santorini, Akrotiri peninsula - the cliffs of Red Beach, marked by landslides aeras - Photo © Bernard Duyck 09.2019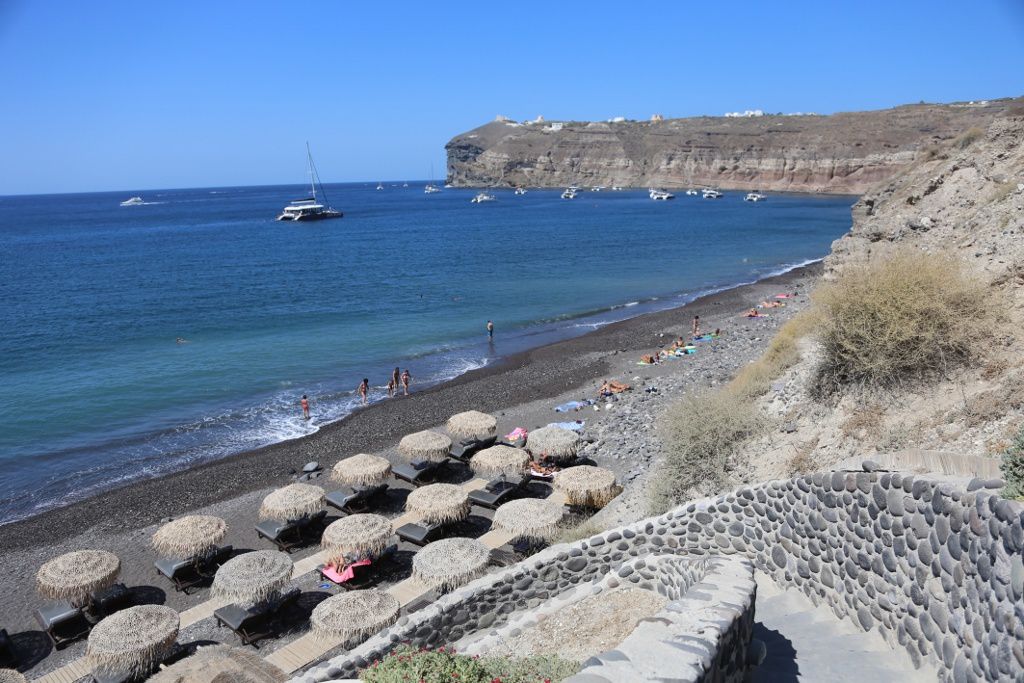 Santorini, Akrotiri peninsula - Black Beach, between Cape Mavros and Cape Vounia - photo © Bernard Duyck 09.2019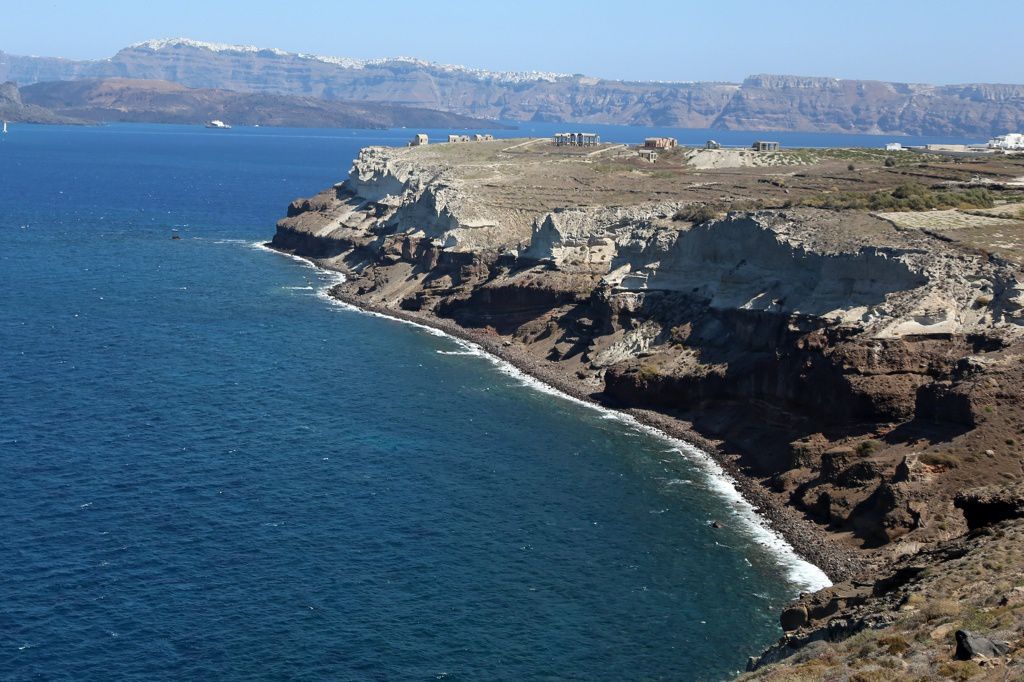 Santorini, Akrotiri peninsula - younger eruptive products, seen from the lighthouse - photo © Bernard Duyck 09.2019
Sources:
- The morphodynamic evolution of Santorini volcanic complex - 09,2019 - Paraskevi Nomikou, Konstantinos Vouvalidis and Spyros Pavlides
- Geological Society memoir n ° 19 Santorini volcano - T.H.Druitt & al.1999