Publié le par Bernard Duyck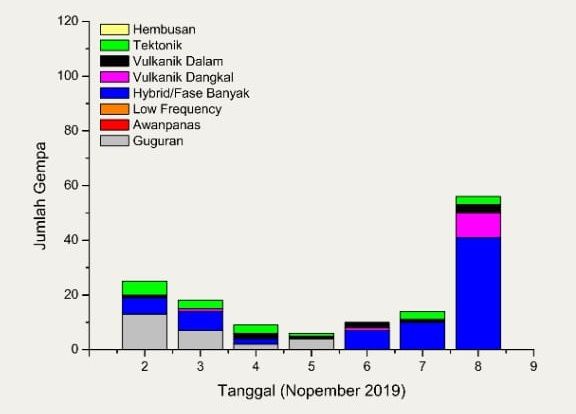 On November 9, 2019 at 06:21 WIB an eruption, accompanied by a small pyroclastic flow, occurred at Merapi. The eruptive plume reached 1,500 meters above the crater, leaning to the west. The fingerprint was recorded on a seismogram of maximum amplitude. 65 mm and with a duration of ± 160 seconds.
Sources: BPPTKG & Magma Indonesia
At Sakurajima, a strong explosion took place yesterday, November 8th at 5:24 pm (just after the previous article). The ash plume was 5,500 meters above the Minamidake crater, with lightning at the beginning of the eruptive episode.
Source: JMA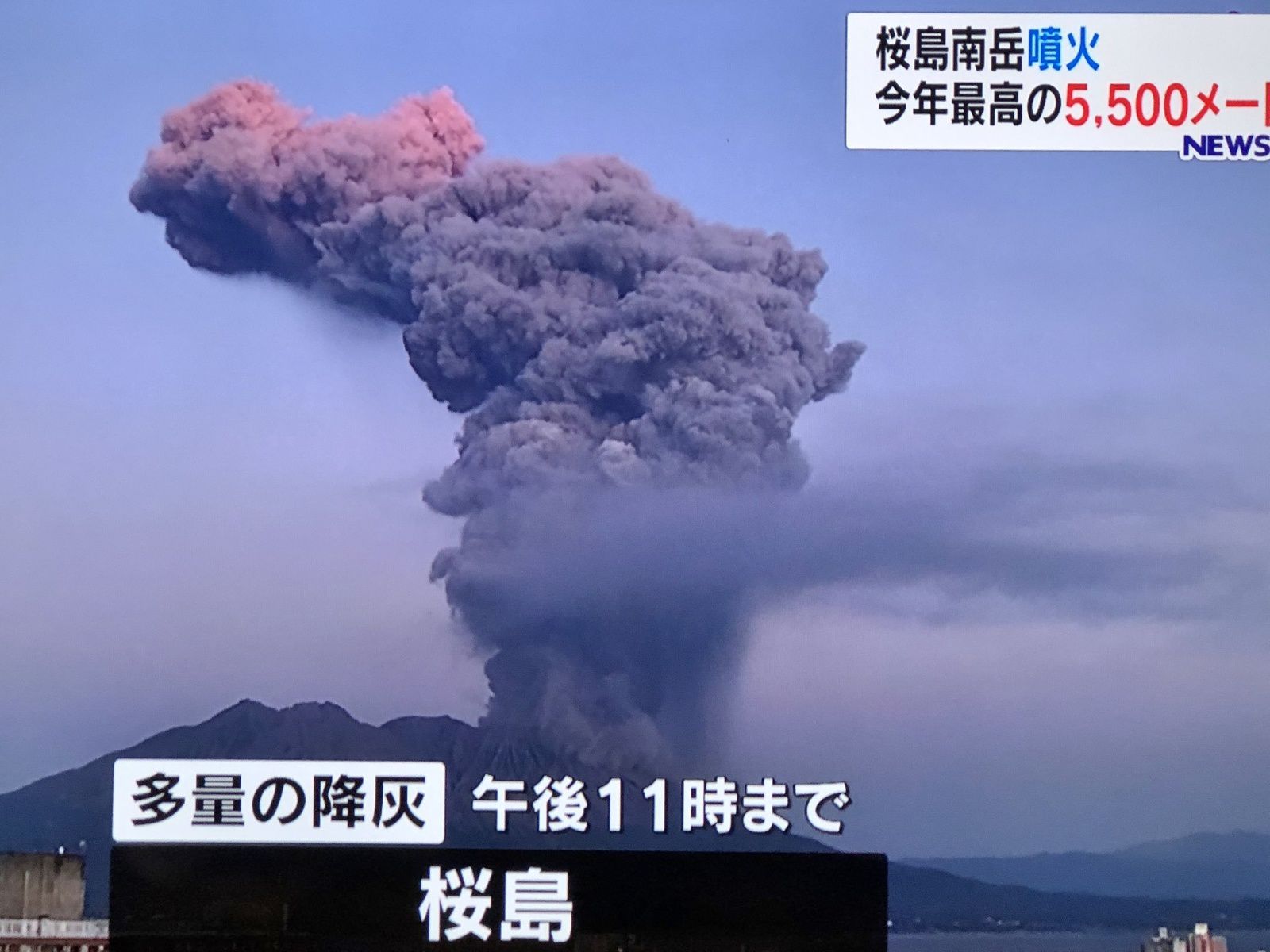 Sakurajima - eruptive episode of the 08.11.2019; the plume has grown up to 5,500 m. above the crater
In Cleveland, in the Aleutian volcanic arc, the aviation color code was raised to ORANGE and the WATCH volcano alert level by AVO in the day of November 8, 2019, thanks to the evidence satellite that the slow lava spilling into the summit crater had probably begun. High surface temperatures have been observed throughout the week and their intensity has increased significantly over the past day. Mirova recorded thermal anomalies on November 8 of 6 and 2 MW.
This activity is interpreted as being due to the recovery of the lava effusion. Vigorous steam has been observed in the webcam data over the last few days, which also corroborates the interpretation that the lava has been erupted. The presence of a lava dome in the summit crater can be used to pressurize the system, which could lead to a small explosive event and associated minor ash emissions.
Additional episodes of effusion and lava explosions are likely and will occur without notice. The last Cleveland explosion occurred on January 9, 2019. These explosions are generally short-lived and pose a threat to aviation in the immediate vicinity of the volcano. Larger explosions with a more widespread aviation hazard are possible, but less likely and / or frequent.
Source: AVO