Publié le par Bernard Duyck
At Anak Krakatau, on December 30 and 31, activity seems to be changing.
A thick eruptive column rose between 1,000 and 2,000 meters above the summit; mainly white, indicating the dominance of gas and water vapor, it causes ash, and glowing tephra (seen sporadically on the webcam)
Images from Planet Labs Inc. (via Simon Carn / volcanologist) suggest the almost complete disappearance of the crater lake, the accumulation of eruptive materials, and the passage of the eruption dynamics of the Overssey type, with magma / water interaction, towards the Strombolian type.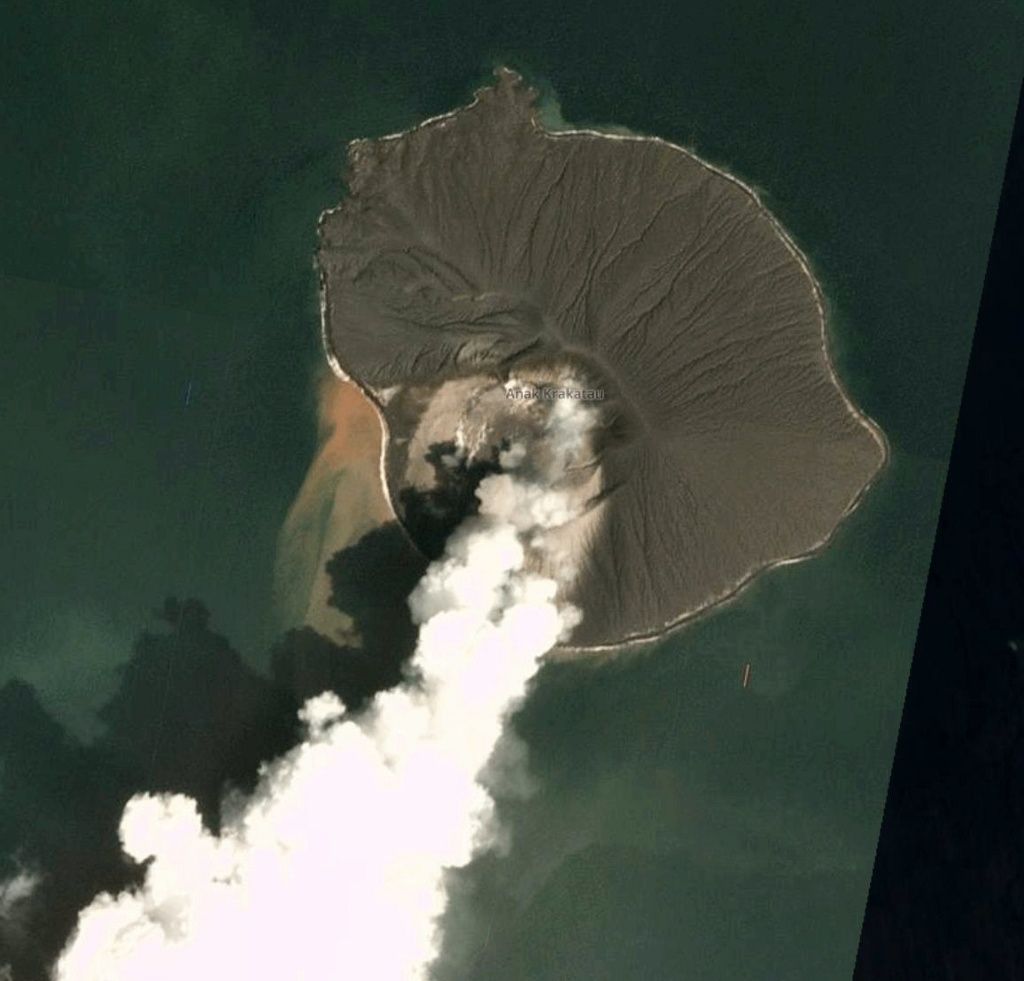 Anak Krakatau - near disappearance of the crater lake - image Copyright 2019 Planet Labs Inc. of 30.12.2019 / via Simon Carn
Seismology is dominated by surface earthquakes, gusts and eruptions; volcanic earthquakes still occur, above normal conditions. Tremor periods are increasing.
Slight inflation preceded the eruptions of 30 and 31.12.2019.
According to the PVMBG, "on the basis of the results of visual and instrumental observations until December 31, 2019, so far there has been no increase in threats, the level of volcanic activity of G. Anak Krakatau always stays at level II (Vigilant) ".
Sources: PVMBG, Magma Indonesia and Simon Carn
For a soft end of the year, some pictures of the Steamboat Geyser, in Yellowstone National Park.