Publié le par Bernard Duyck
On Kyushu in Japan, Asosan and Sakurajima continue their emissions, pushed by the winds, respectively in an east and northeast direction, from less urbanized areas.
Source: Sentinel-2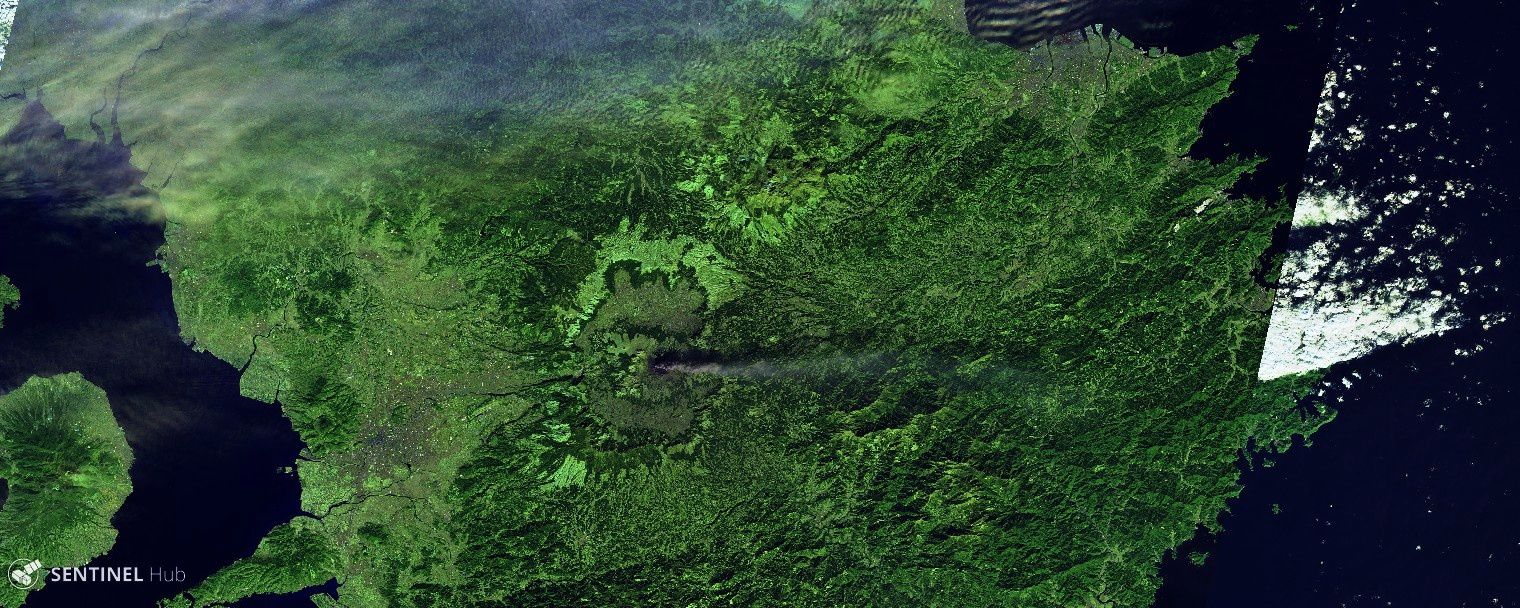 Asosan - ash plume to the east - Sentinel-2 L1C image bands 12,11,4 on 2019-12-16 - one click to enlarge
Strombolian activity continues on Nishinoshima, in the Ogasawara Islands.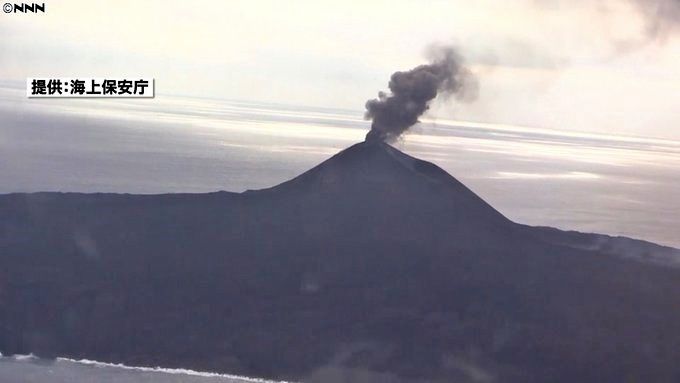 It is characterized by the emission of a plume of ash, bombs, and feeds two flows from a vent near the summit of Scoria Hill, in a west and east direction. The latter reach the ocean with emission of gas and vapor on contact.
Thermal anomalies remain moderate but constant.
Sources: Video News 24 & Mirova.
The seismic swarm started on December 15 on the Reykjanes peninsula in Iceland continues. The IMO recorded more than 1,200 earthquakes on December 17, some of which were felt in the region.
An IMO specialist, Elisabet Palmadottir, attributes these earthquakes to tectonic stress, in the absence of signs of tremor.
Source: IMO
On Whakaari / White island, according to aerial observations on Saturday and Sunday (December 14 and 15), at least three open vents are visible in an area of ​​100 square meters. The first pulse of transparent gas at high temperature, which indicates that the magma is located not far below the surface. This open hot vent is responsible for the glow still visible in the images of the night camera. There are also significant vapor and gas emissions from other active vents in the main ventilation area.
While the volcano was known to spit a large amount of SO2 gas - around 800 tonnes / day, on December 12, SO2 levels reached 1,941 tonnes per day. Levels of another colorless volcanic gas, hydrogen sulfide (H2S), also fell from 11 tonnes per day on November 18, to 14 tonnes on December 10, and to 29 tonnes on December 12. At these doses, these gases are deadly!
An explosive eruption of the main vent area can still occur without warning activity, especially if there is a collapse of unstable material around one of the vents, or if gas emissions decrease allowing groundwater to d 'enter the vent.
Sudden bursts of vapor / gas from other active vents are also possible.
As the wind remains north today, a smell of sulfur gas could be observed in the region of Ōpōtiki in Whakatāne, as it happened many times during the eruptive period from 1976 to 2000. These gases can cause slight skin or eye irritation.
Sources: GeoNet & NZ Herald