Publié le par Bernard Duyck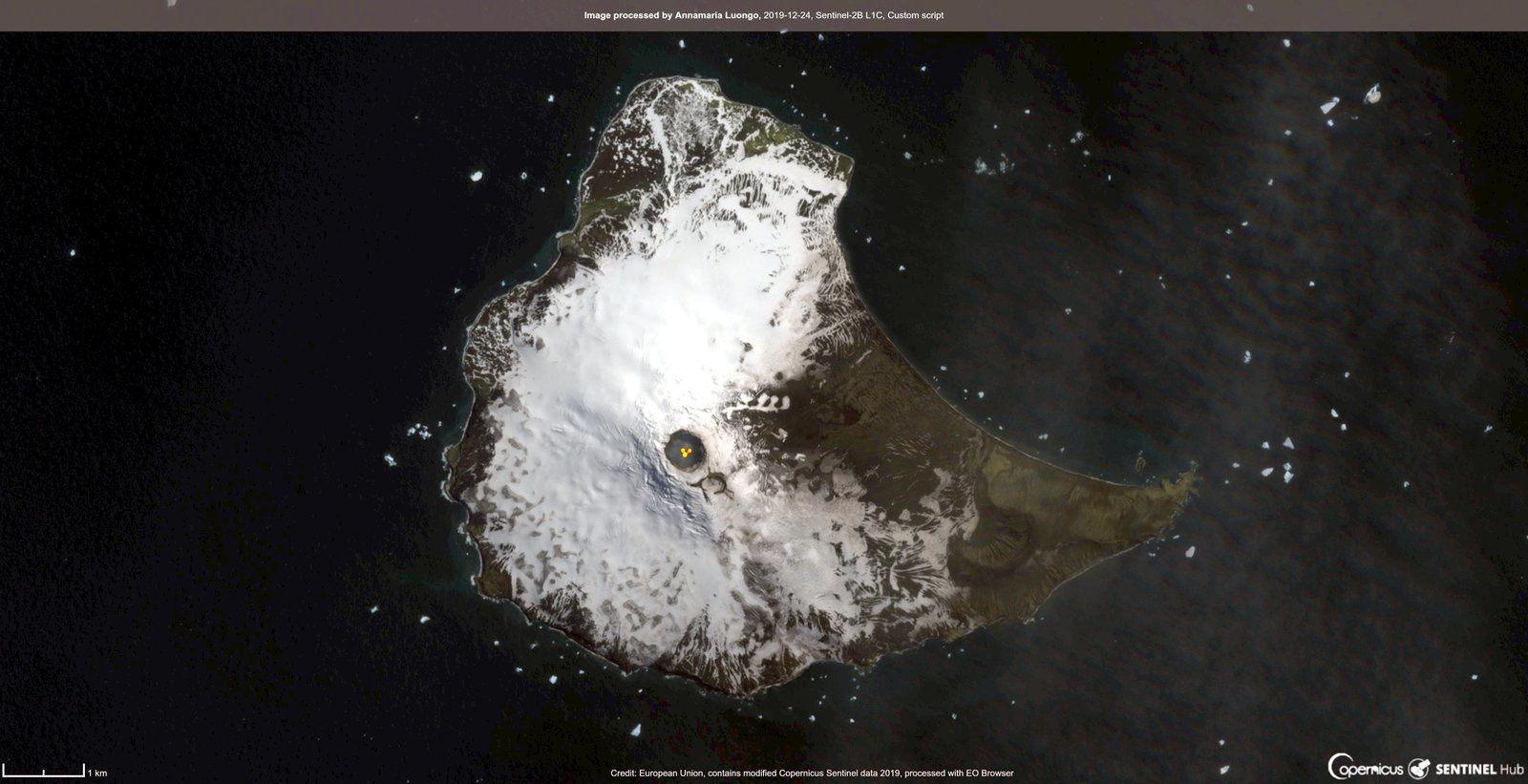 Mt. Michael - Sentinel-2B L1C custom script image from 24.12.2019 - Doc. Annamaria Luongo / Copernicus - one click to enlarge
The almost constant cloud cover for much of the year of Mt. Michael, in the South Sandwich Islands, makes satellite data intermittent and difficult to interpret the continuing nature of the activity.
Gray et al. (2019) concluded recently, after a detailed study of shortwave and infrared satellite images, that there was continuous evidence for the lava lake previously identified on Mount Michael since January 1989.
MIROVA thermal anomalies data suggest intermittent pulses of thermal energy in September, November and December 2018, and April, May, October, November and December 2019; the last good image dates from December 24 by Sentinel-2B / Annamaria Luongo / Copernicus.
Sources: Copernicus / A.Luongo - Mirova - Global Volcanism Program
The activity of Fuego, in Guatemala, remains in the norm of the last days with 15-18 explosions per hour, weak to moderate, which are accompanied by ash plumes at 4,200-4,500 meters asl., and avalanches in direction of the different barrancas.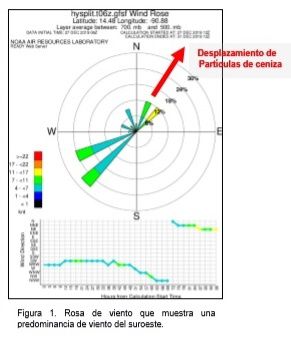 Nighttime incandescent impulses were observed at 100-200 meters in height and a lava flow in the barranca Seca reached a length of 300 meters.

On the other hand following a change of direction of the winds blowing from the southwest, the ash plumes disperse on December 27 in the morning towards the northeast and the north, with the probability of falls in the areas of Acatenango, Ciudad Vieja and Antigua Guatemala.
Sources: Insivumeh and Conred
At Piton de La Fournaise, the GPS of the summit area and in the far field record an inflation, witnessing the pressurization of a surface source and a deep source.
It is too early to say that an eruption is still possible in 2019, other parameters are not present at the moment.
The volcano remains the only decision maker.
Source: OVPF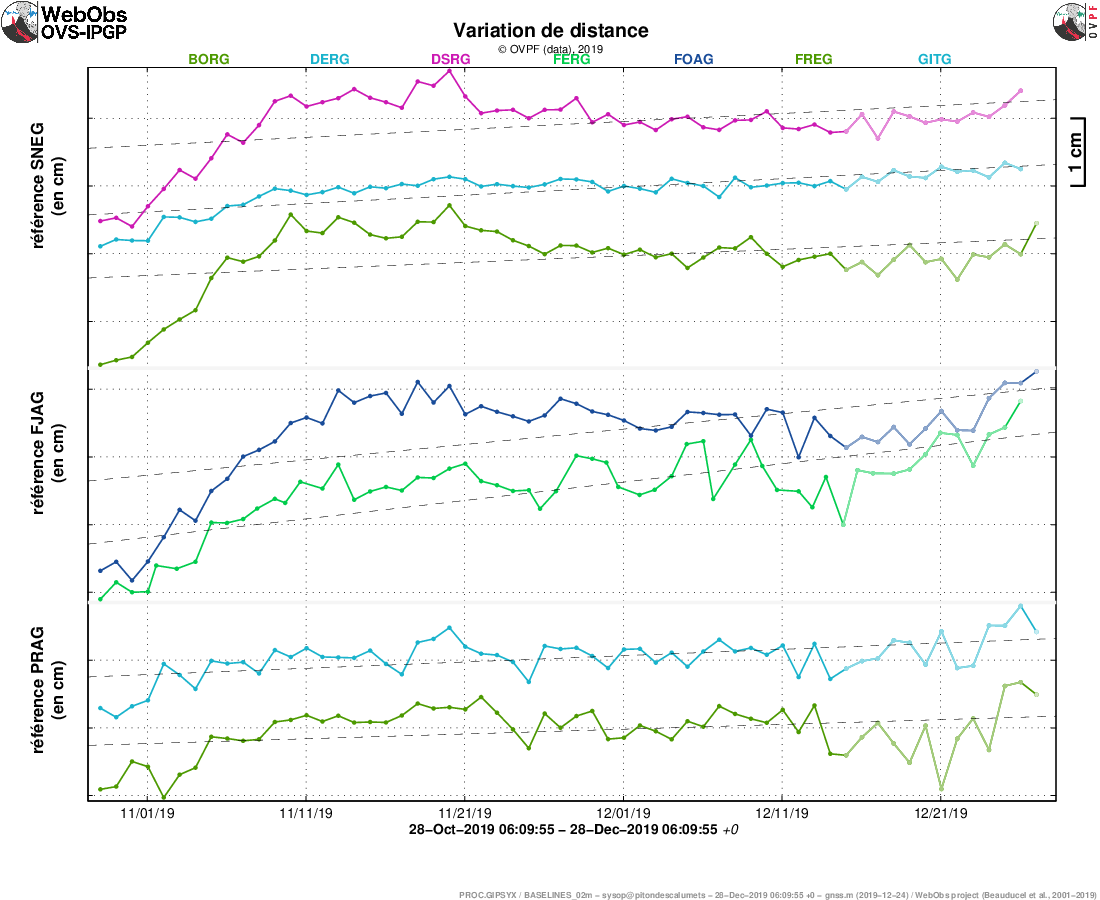 Piton de La Fournaise - Illustration of the deformation between 28.10 and 28.12.2019. Here are represented baselines (variation in distance between two GPS receivers) crossing the Piton de la Fournaise building, at the top (top), at the base of the terminal cone (in the middle) and in the far field (bottom ). An increase is synonymous with elongation and therefore swelling of the volcano; conversely, a decrease is synonymous with contraction and therefore deflation of the volcano. Any periods colored in light pink correspond to eruptions. - Doc.OVPF