Publié le par Bernard Duyck
In Ecuador, the Reventador remains in high levels of surface and internal activity, without changes. The nocturnal explosions are characterized by summit glow and the fall of glowing blocks on all sides up to 700 meters from the summit. On December 22, a plume 1,000 meters high above the crater is observed in the morning before the clouds do not hide any visibility.
The alert level remains in Naranja.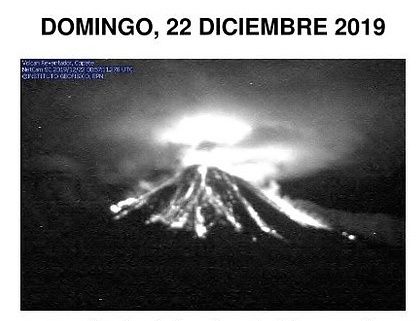 NB: the photo is not excellent, as it was extracted from the paper bulletin in low definition, e, absence of webcams in maintenance.
Source: IGEPN 22,12,2019 / 19h 57 loc.
In Shishaldin, a low-level eruption continues;
Seismicity remains high, with a strong tremor on December 21, then decreasing overnight. No camera images obscured by snow on the lenses.
The volcanic alert remains at Watch and the aviation code at orange.
AVO sent a team to install a time-lapse camera and take samples.
Source: AVO
Shishaldin - 22.12.2019 - AVO sent a team to install a time-lapse camera and take samples. - one click to enlarge
A first source of lava was observed on the Villarica webcam, in Chile, on December 12 at 11.54 p.m., since the Strombolian eruption of mid September 2019. Seismic energy remains low and stable, according to POVI. The technical alert is Amarilla.
The Villarrica volcano generates infrasound almost constantly. Scientific instruments capture these signals, known in volcanology as the "monochromatic tremor", as illustrated in this 40-minute recording.
Source: POVI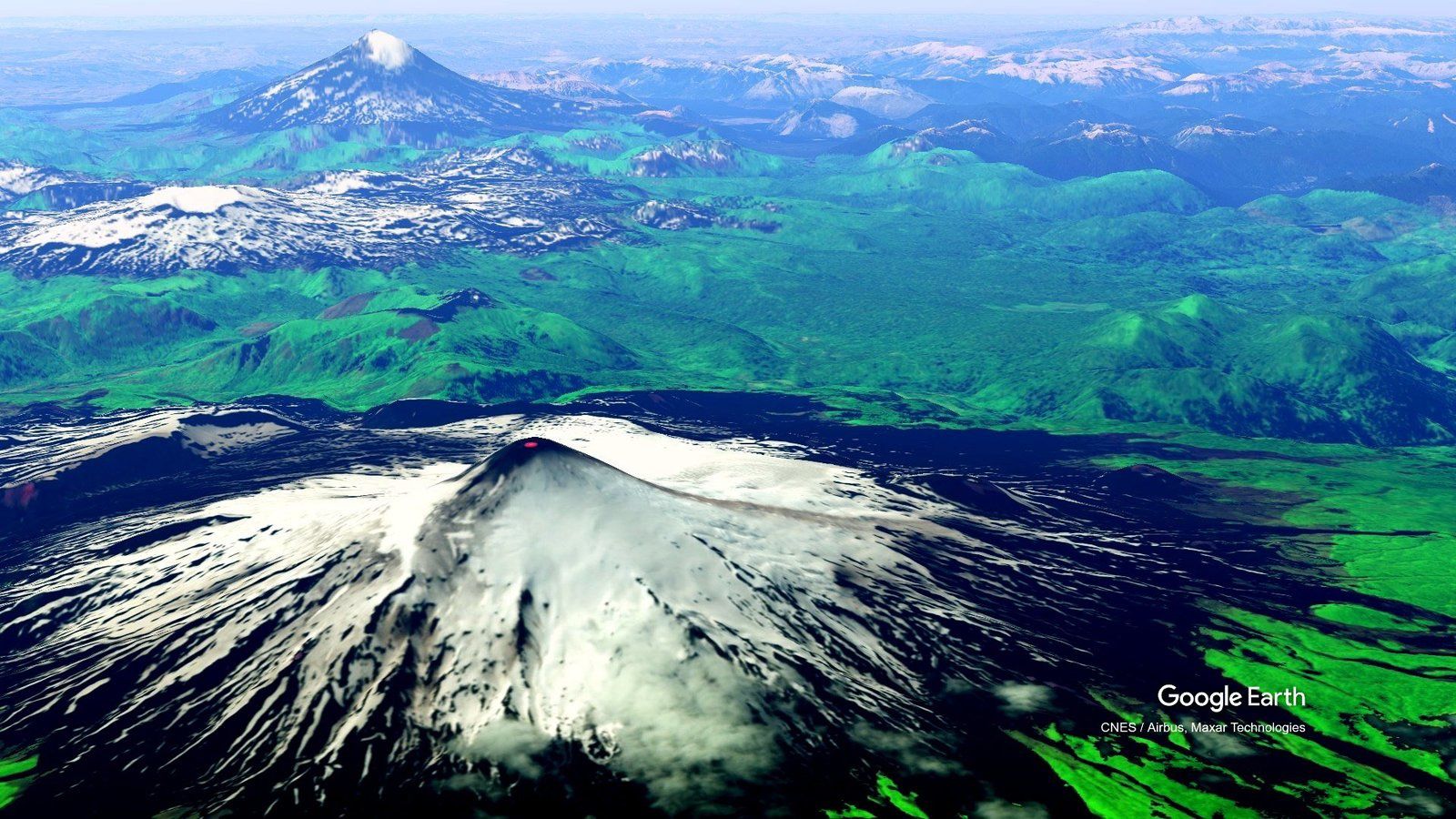 Villarica - des retombées de cendres sont visibles sur son flanc SSW malgré une activité modérée - Rendu 3D d'une image Sentinel2 /Google earth - CNES - Airbus Maxar tech, acquise le 20 décembre 2019
The activity of Stromboli has increased again in the previous days, described as high level.
During the past 24 hours, the explosive activity marks the crater sectors southwest and northeast, with about twenty explosions per hour, very noisy (sound pressure of more than 5.4 bar compared to normal around 1 bar). The seismic tremor is high.
Source: INGV and LGS via Volcanodiscovery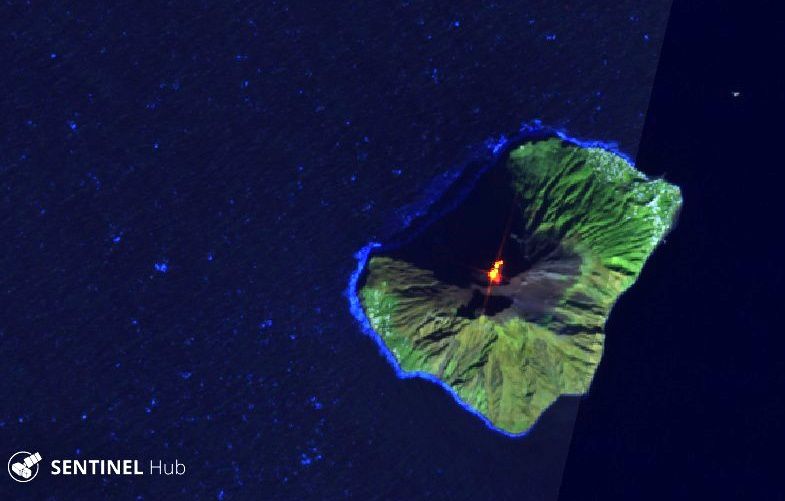 The activity of Stromboli has increased again in the previous days, described as high level. During the past 24 hours, the explosive activity marks the crater sectors southwest and northeast, with about twenty explosions per hour, very noisy (sound pressure of more than 5.4 bar compared to normal around 1 bar). The seismic tremor is high.   Source: INGV and LGS via Volcanodiscovery