Publié le par Bernard Duyck
At Shishaldin, on Unimak Island in the Aleutians, a low-level eruption continues.
However, the seismicity was higher than the previous days, and very high surface temperatures were detected during the night at the summit ... an ective lava flow was observed by satellite; it extends over 500-1,000 meters on the northeast flank.
The alerts and aviation code remain at Watch and orange.
Episodic explosions and collapse of the casting front can produce small ash plumes at any time.
Sources: AVO, Mirova and Sentinel-2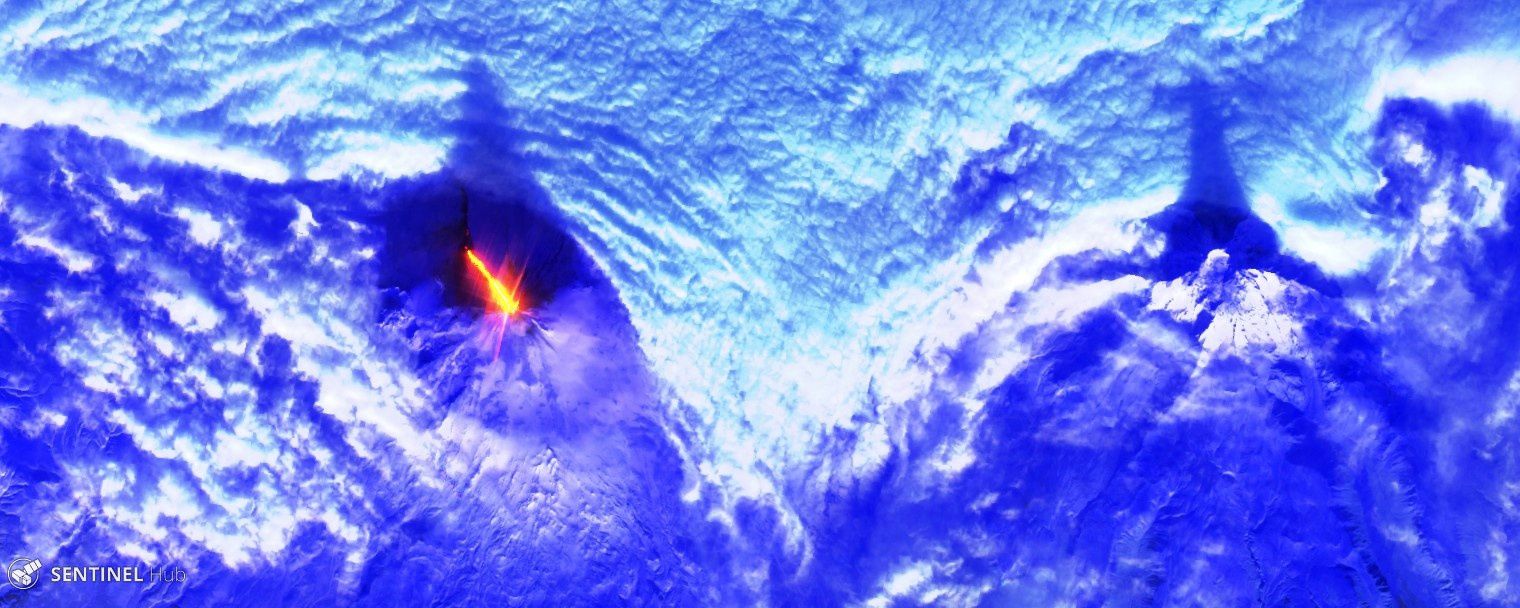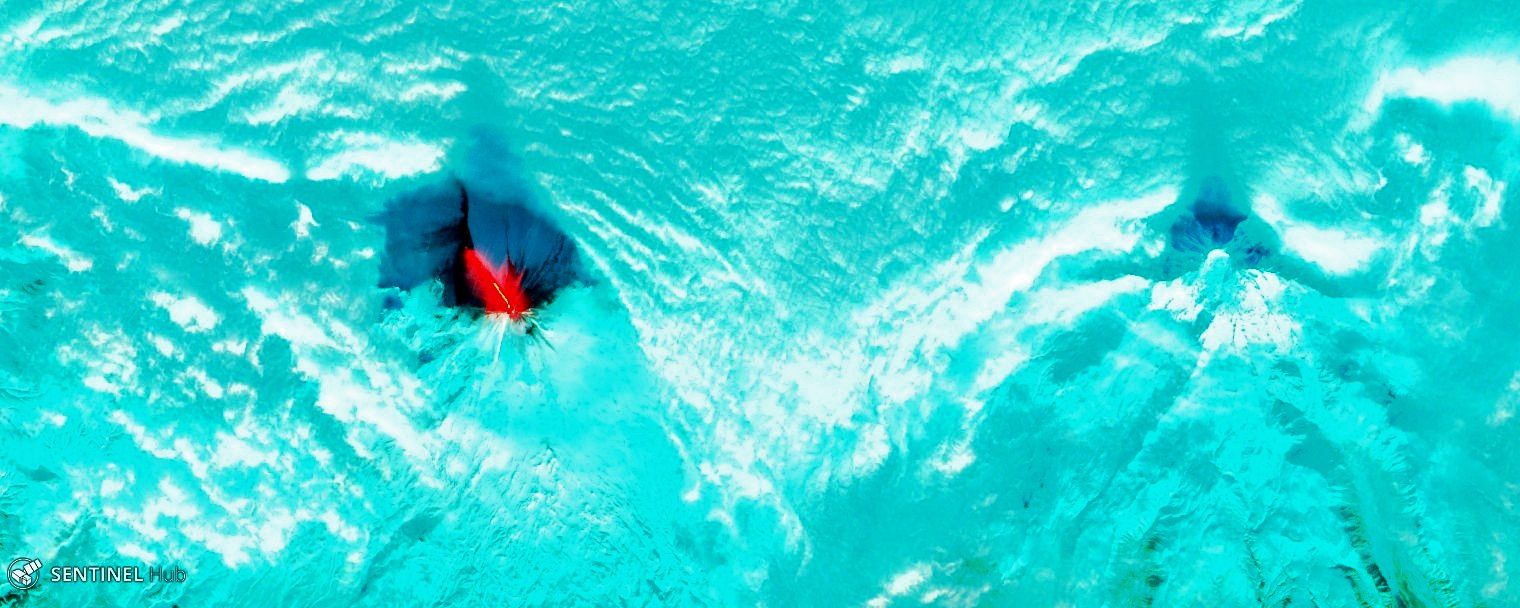 Shishaldin - Sentinel-2 L1C image on 2019-12-26 bands 12,11,8A (above) and Sentinel-2 L1C image on 2019-12-26 SWIR (below) / same position - one click to enlarge
The VAAC Anchorage informs of a resuspension under the effect of winds of the ashes of Novarupta, estimated present at a flight altitude 060 / 1,800 meters.
This phenomenon is common in winter and is repeated every year or so.
Source: VAAC Anchorage 26,12,2019 / 23:33 UTC
A travel idea in the south of New Zealand, in Fiordland National Park, at Mount Titiroa, where an old magma chamber from Gondwana, which has been eroded, can be discovered in a wonderland of scattered pinnacles and rocks with strange shapes.
The white granite that forms the summit and the high ridges of Mount Titiroa formed in the form of liquid magma at a depth of 10 to 15 km along a line extended on the margin of Gondwana about 120 million years ago. years. These magma chambers fed a chain of volcanoes on the surface above them. This chain of magmatism can be traced through New Zealand to Queensland (Australia) and also in Antarctica. Here, the overlying rocks have all been eroded to reveal the fossilized magma, now crystallized in granite. The weathering broke the granite into scattered and stacked rocks and further into loose sand, containing crystals of feldspar, quartz and biotite mica.
It's a great place to explore the labyrinth of carved rocks - a photographer's paradise! You will notice that on some of the granite surfaces there are bowl-shaped depressions. These took tens of thousands of years to form under the action of freezing and thawing of the ice on the surface of the rock. Remember to count the rocks which are rounded while others are broken into thin slabs.
Source: Geotrips - A moonscape of sculpted granite rocks - link