Publié le par Bernard Duyck
At Anak Krakatau, the latest images from the Sentinel-2 satellite show, despite the gas and dust cover, a hot spot located at the active vent in the middle of the location of the lake, whose condition remains undetermined.
A gray-black plume was still visible on December 31, 2019 at 500-1,000 meters above the crater. The seismicity is characterized by 8 earthquakes of eruption, 8 earthquakes of breath, an episode of harmonic tremor, and of the continuous tremor of dominant amplitude at 15 mm.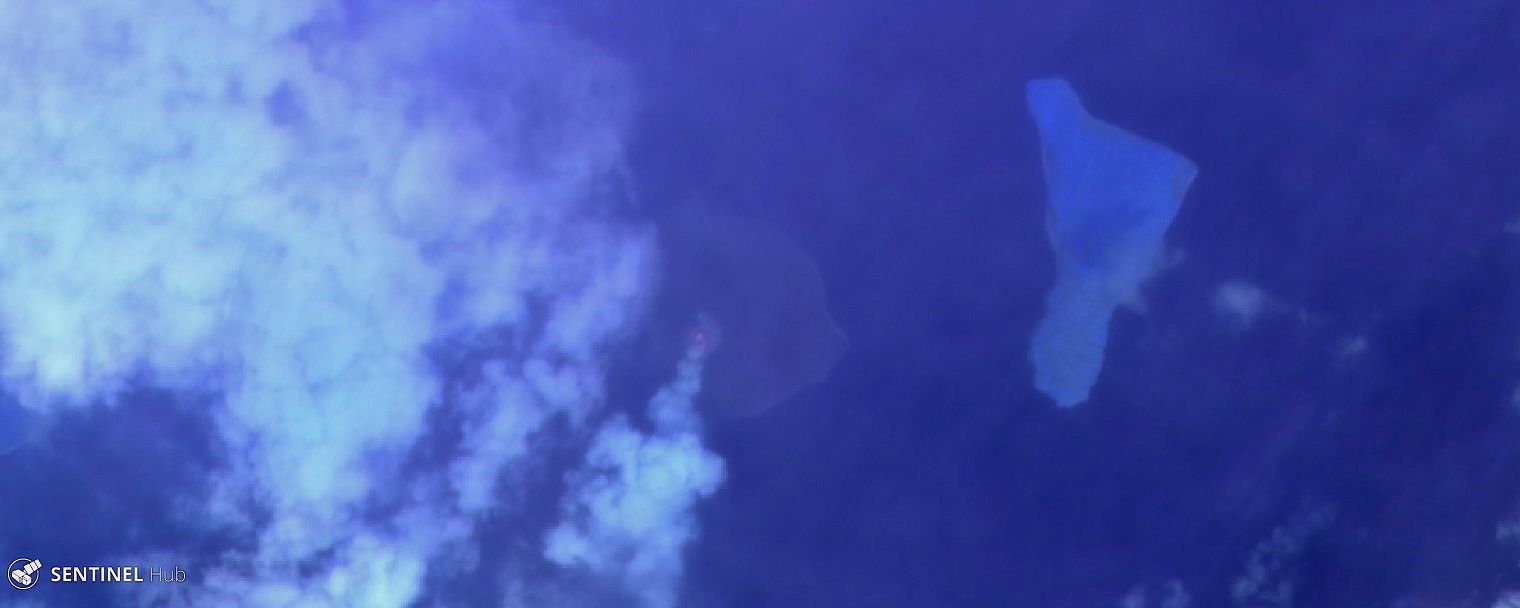 Anak Krakatau - hot spot on this image Sentinel-2 L1C bands 12,11,8A dated 31.12.2019 - one click to enlarge
Anak Krakatau - seismograms of 31.12.2019 and 01.01.2020 - Doc. Magma Indonesia - one click to enlarge
On January 1, 2020, the PVMBG reported an eruption earthquake and a continuous tremor of dominant amplitude at 20 mm.
The last VONA was orange, issued at 3:52 am WIB, associated with a gray eruptive plume 500 meters above the summit, moving towards the southeast.
Sources: PVMBG, Magma Indonesia, Sentinel-2, Mirova
In Peru, a new notice of ash dispersion following an explosive episode on December 31, 2019, at 8:24 am local time, in Sabancaya was distributed by IG Peru. The ashes dispersed to the south within a radius of max. 20 km.
During the week of December 23 to 29, the eruptive activity of the Sabancaya was maintained at a moderate level, characterized by an average of 8 explosions per day, of medium to low intensity, and plumes of gas and ash, reaching a height of max. 2,500 meters above the summit.
Five thermal anomalies, between 1 and 8 MW, were recorded.
Seismicity reveals 1,039 volcanic earthquakes, mostly related to the circulation of fluids.
Mid December, a drone flight over the top of the volcano
Sabancaya, in order to identify the morphological changes that occur in the crater and determine the type of activity: the presence of a lava dome with a diameter of 282 m and a volume of ~ 4.43x106 m³, on a 54,700 m² area
This dome has an irregular elliptical shape slightly concave, covered with blocks of angular lava up to 20 m in diameter scattered on its surface.
The height of the dome exceeds that of the north edge of the crater, and constitutes a potential risk of low-volume pyroclastic flows.
Sources:
- IG Peru
- Full text of the December technical information: Identificación de cambios morfológicos en el cráter del volcán Sabancaya mediante sobrevuelo de drones - link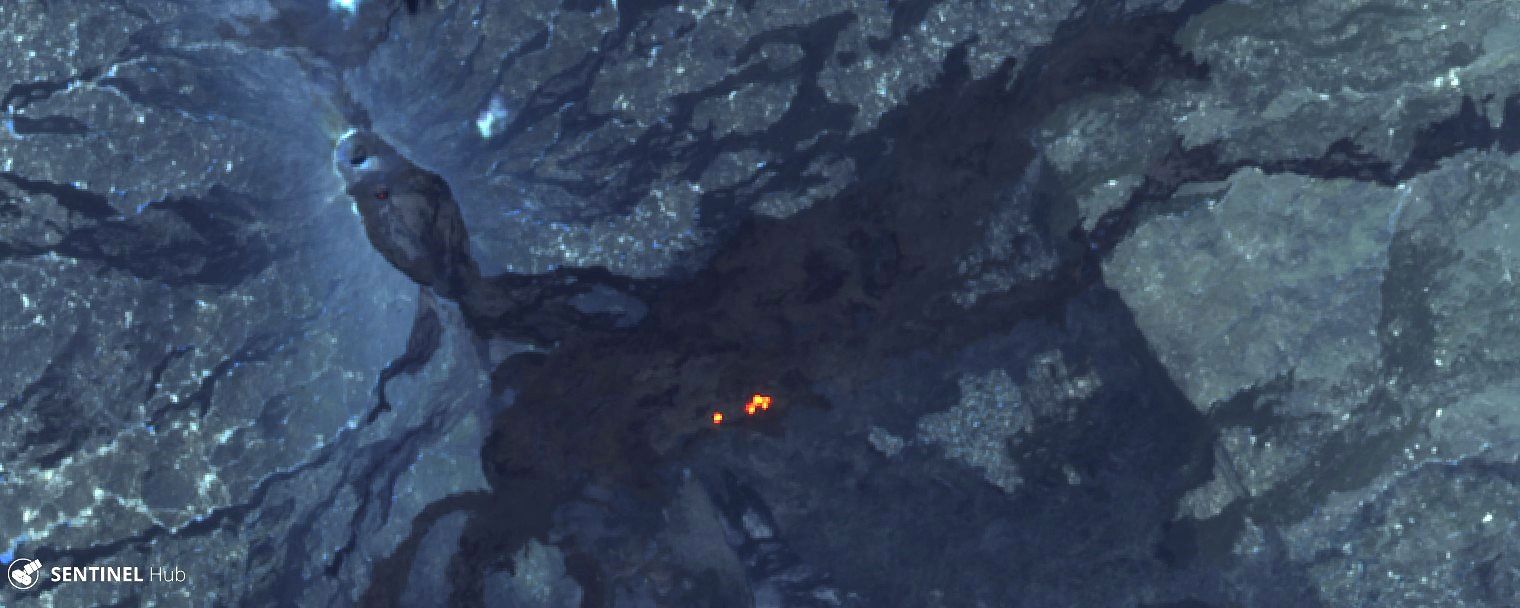 Erta Ale - hot spot SE of the caldera - Sentinel-2 L1C image on 2019-12-25 bands 12,11,8A - one click to enlarge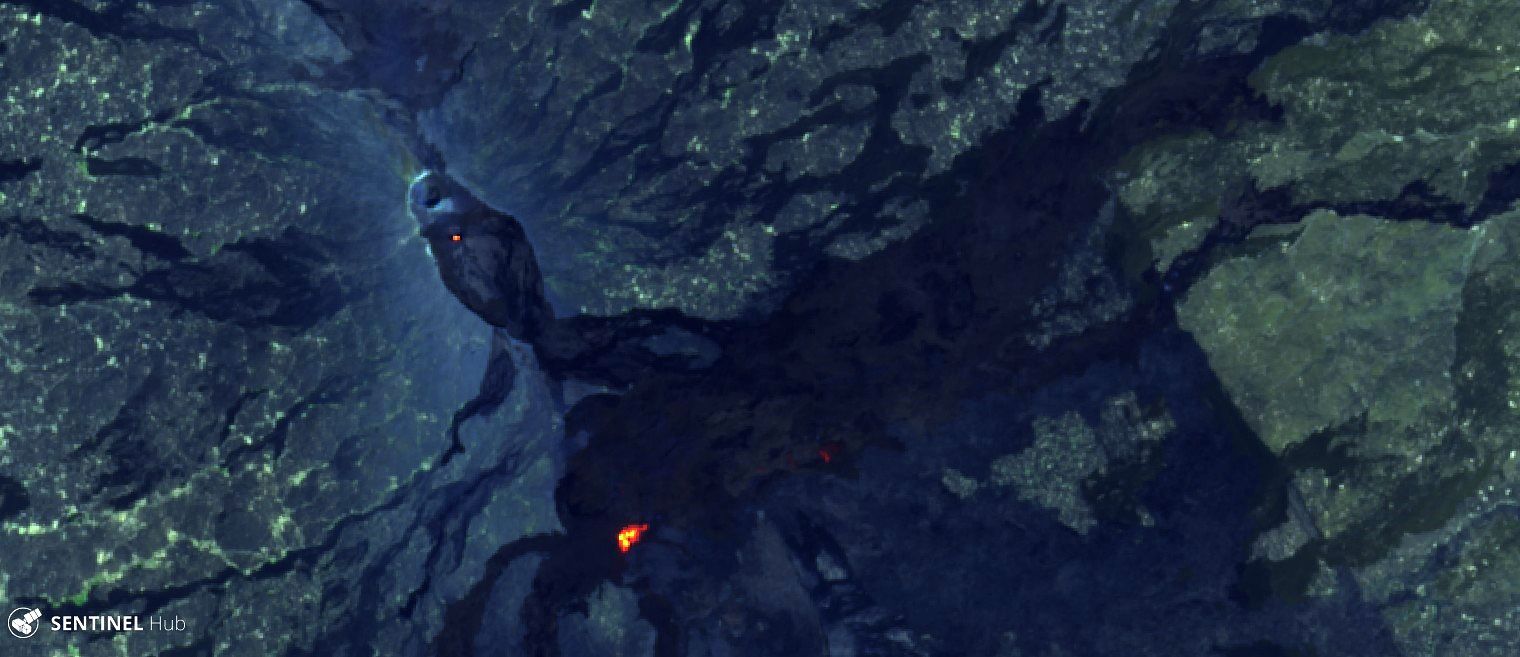 Erta Ale - hot spots at the pit crater south and west of the volcanic field outside caldera - Sentinel-2 L1C image on 2019-12-31 bands 12,11,4 - one click to enlarge
In Afar, the thermal activity of Erta Ale changed slightly between December 25 and 30, 2019.
The hot spots reappeared at the southern pit crater, and south of the caldera, but at a position more to the west than previously.
Mirova notes moderate thermal anomalies between 8 and 44 MW for the above-mentioned period, and 35 Mw for 01.01.2020 / 22.35.
Sources: Sentinel-2 and Mirova