Publié le par Bernard Duyck
In Guatemala, the Pacaya is experiencing an explosive Strombolian activity, which is accompanied by projections 50-100 meters high.
Two lava flows, 200 and 300 meters long in a southerly direction, are observed at night, as are constant avalanches, which re-mobilize materials by raising ash.
At the seismicity level, a tremor accompanying the rise of magma and gases is recorded.
Source: Insivumeh daily bulletin 04.01.2020
In Merapi, on the island of Java, the seismicity of January 4 is characterized by a pyroclastic flow earthquake, 3 eruption earthquakes, 1 blast earthquake, 2 hybrid earthquakes and 1 volcanic earthquake.
The volcano is covered by fog, and these events are identified by seismometers.
The PVMBG reports that the potential dangers consist of pyroclastic flows in connection with the collapse of the lava dome, and the fall of volcanic material during explosions. The prohibited area is a radius of 3 km around the summit, and the level of activity maintained at 2 / waspada.
Source: PVMBG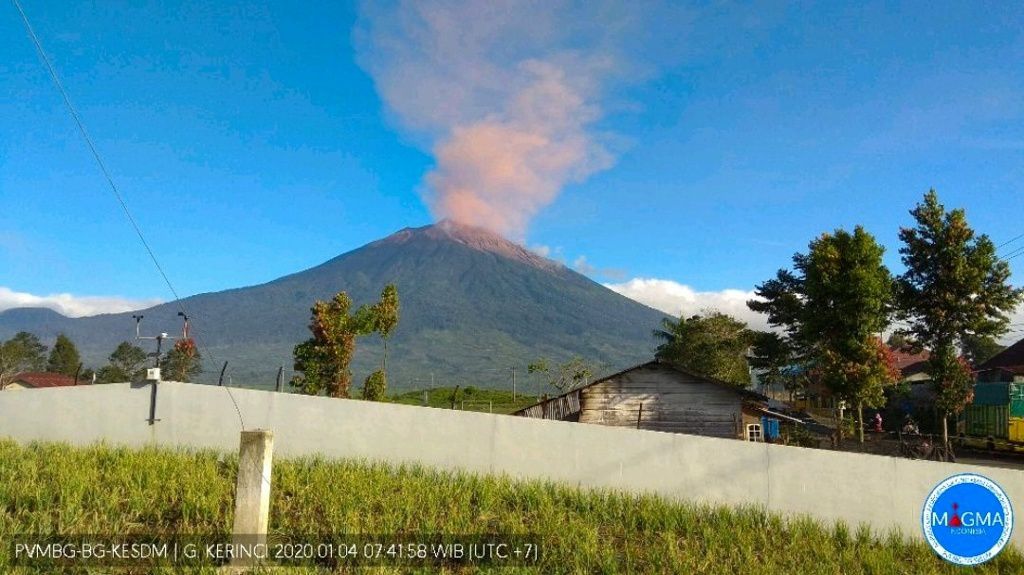 Kerinci - ash and gas plume 500-600 m above the summit on 04.01.2020 - Webcam PVMBG- Magma Indonesia
In Kerinci, on west Sumatra, a white to brown plume rises 500-600 meters above the summit.
This January 4, 50 blast earthquakes were recorded, as well as a shallow volcanic earthquake and a continuous tremor with dominant amplitude at 1 mm.
The alert level remains at 2 / waspada, with a prohibited area of ​​3 km radius.
An orange VONA was issued on January 5 by VAAC Darwin for the presence of ash at flight altitude 150, and due to the continued eruptive activity.
Sources: PVMBG & VAAC Darwin.
At the start of 2020, low summit activity marks Etna.
On January 1, ash emissions and a Strombolian explosion were observed at the Voragine crater.
Emissions of ash are captured at the "saddle cone" of the NSEC in the afternoon of January 1.
On January 2, a Strombolian activity marks the Northeast crater at 6.30 local time.
On January 3, hot spots at the NE and VOR craters can be observed on the Sentinel-2 satellite image.
Source: INGVvulcani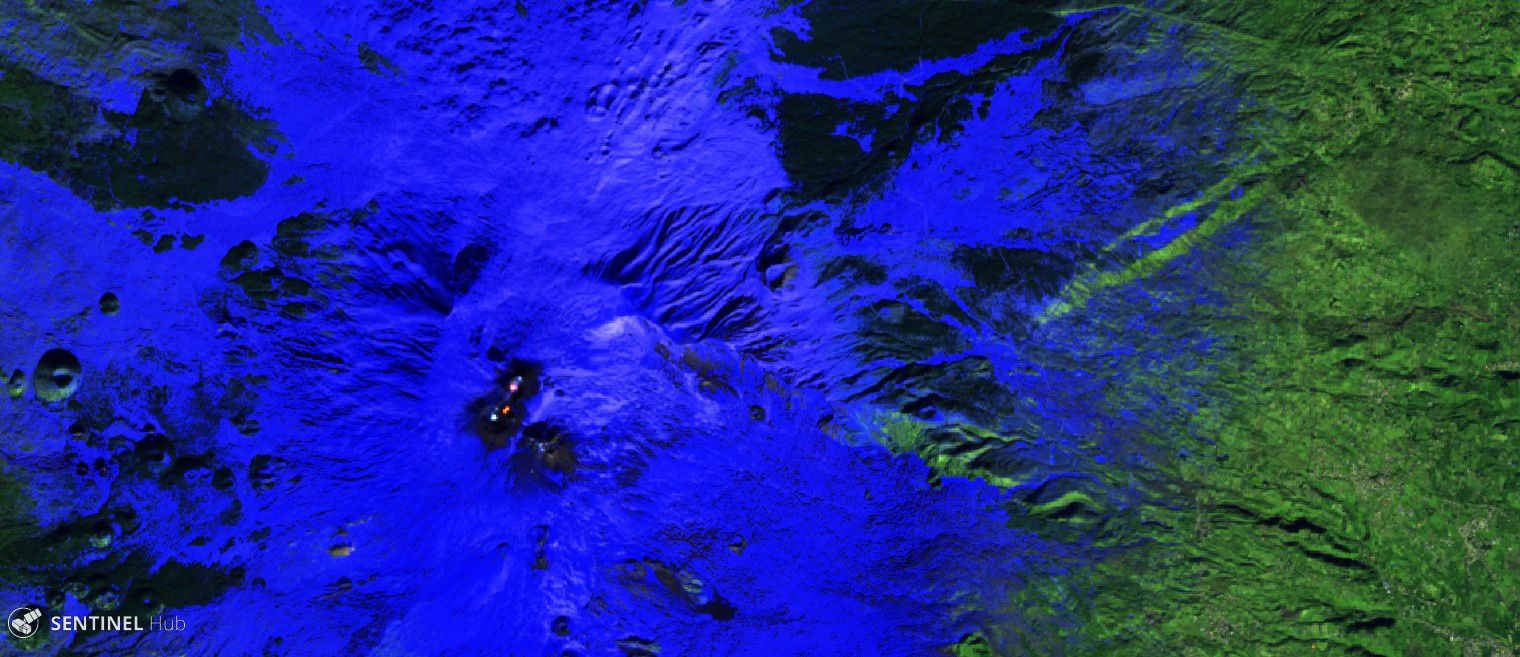 Etna summit craters - hot spots in Voragine and NE - Sentinel-2 L1C image bands 12,11,4 of 03.01.2020 - one click to enlarge