Publié le par Bernard Duyck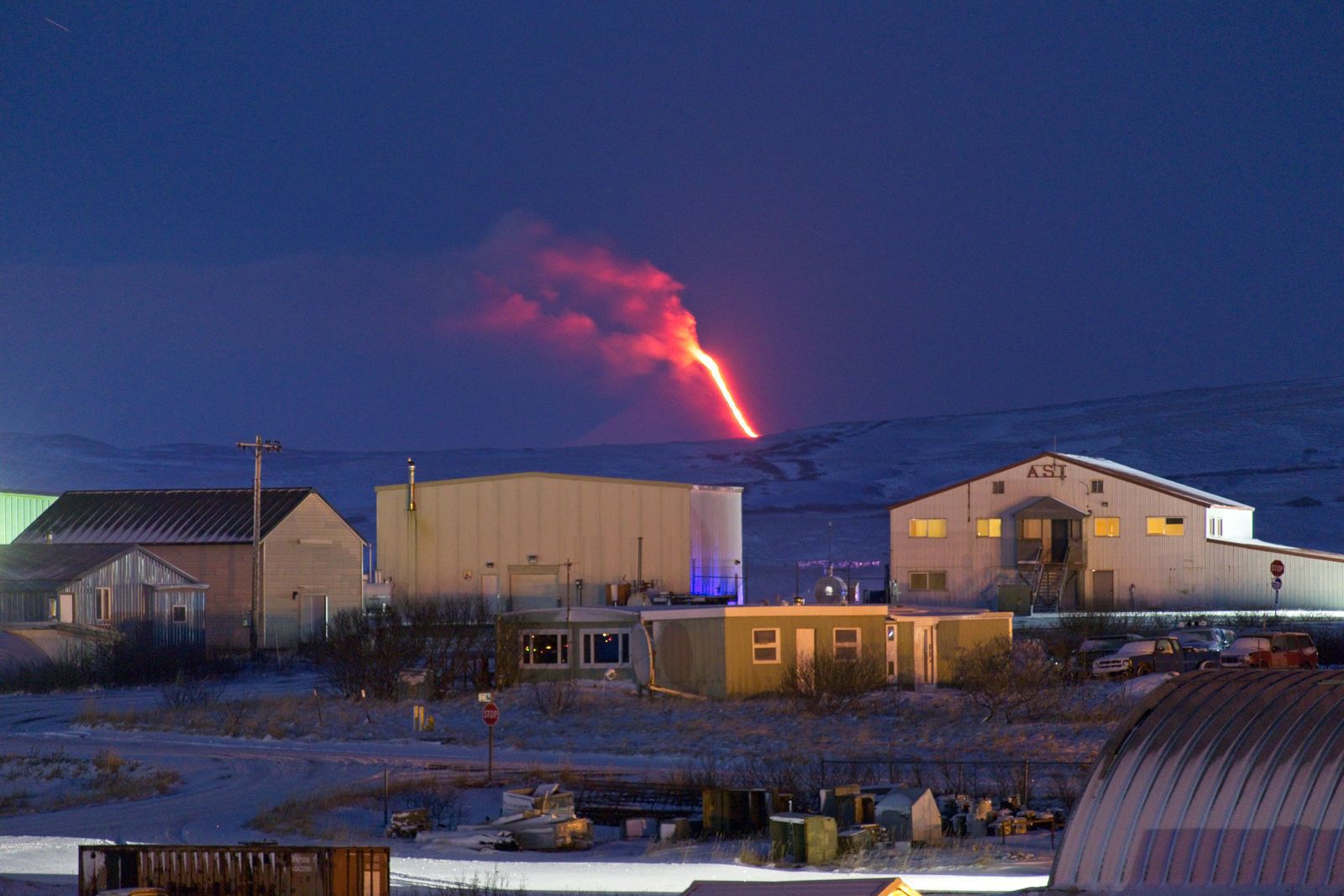 Shishaldin - the eruption seen from Cold Bay on 18.01.2020 / 8h AKST -. Photo courtesy of Aaron Merculief / AVO
Eruptive activity resumed in Shishaldin this January 18 during the night, with a lava flow visible on the northeast flank.
A small plume, with a possible ash load, is visible by satellite and extends in a southwest direction. The seismicity remains high.


VAAC Anchorage has issued a Sigmet, and the aviation code remains orange.
Source: AVO 18.01.2020 / 19:17 UTC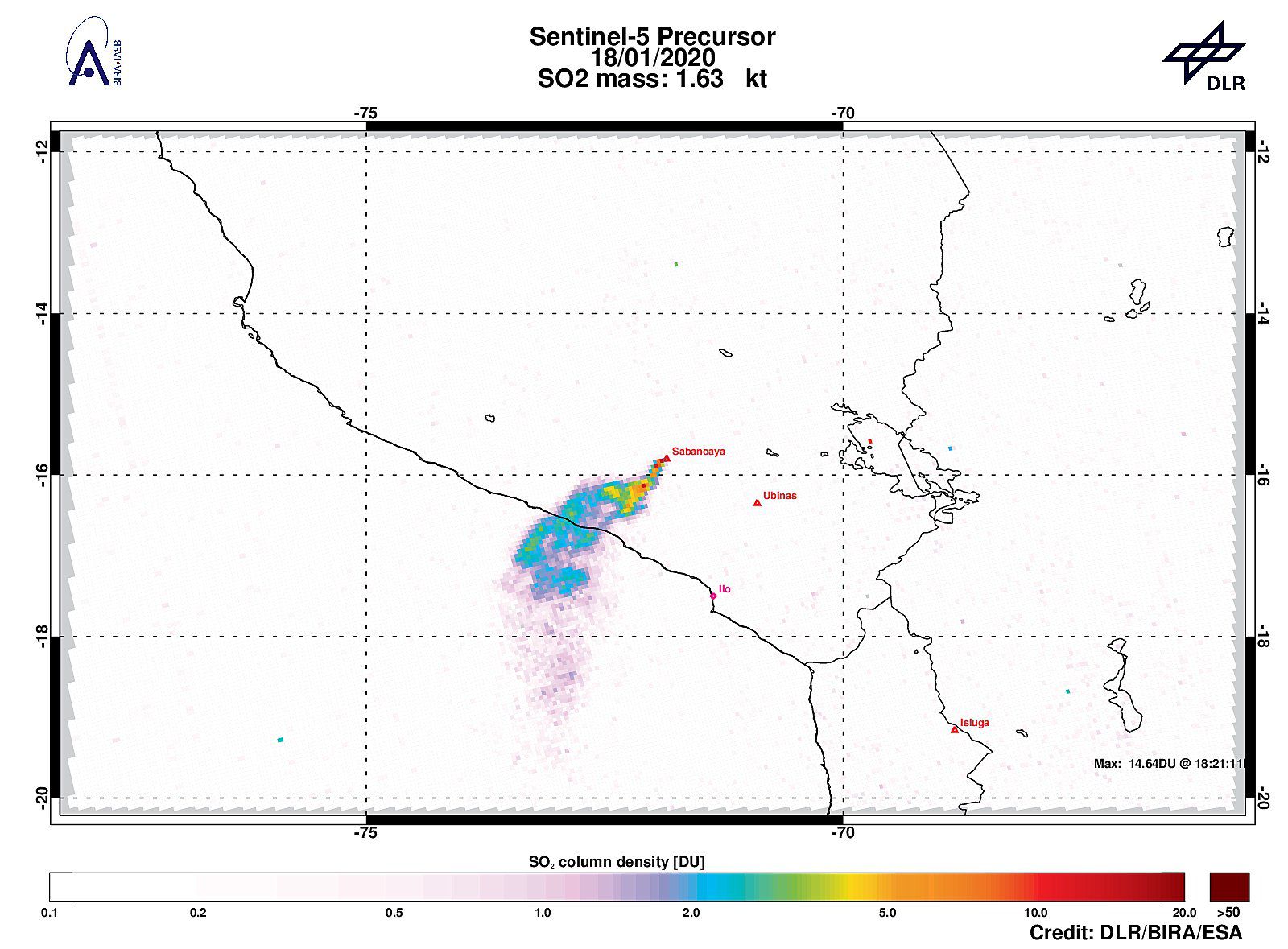 Sabancaya - 18.01.2020 - strong SO2 signal detected by Sentinel-5 Precursor near the Sabancaya  - one click to enlarge
The Sentinel-5 Precursor / Tropomi satellite detected a strong sulfur dioxide signal (1.63 kt) near the Sabancaya on 18.01.2020.
No information from the OVI yet.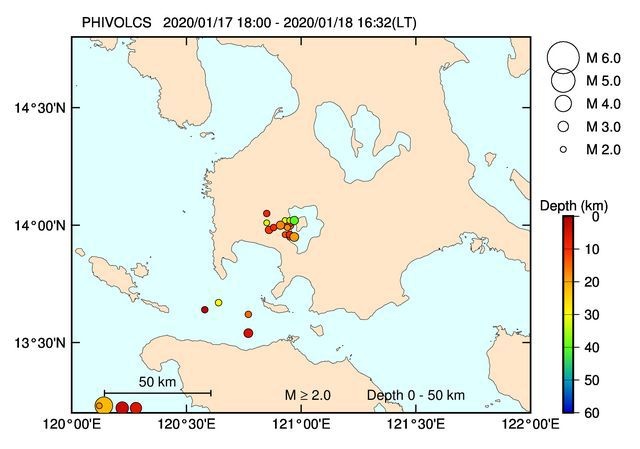 Taal - location and magnitude of earthquakes between 17.01.2020 / 18h loc and 18.01.2020 / 16h32 loc. - Doc. Phivolcs
Activity in the main Taal crater, in the Philippines, in the past 24 hours has been characterized by a steady emission of steam and rare weak explosions that have generated white to white ash plumes of 500 to 1,000 meters from height and scattered ash southwest of the main crater. Sulfur dioxide (SO2) emissions were measured at an average of 1442 tonnes / day.
The Philippine Seismic Network (PSN) has plotted a total of six hundred and ninety-one (691) volcanic earthquakes since 1:00 p.m. on January 12, 2020. One hundred and seventy-five (175) of them recorded at magnitudes M1, 2 - M4 .1 and were felt at intensities I - V. From 5 a.m. on January 18, 2020 until 5 a.m. today, twenty-five (25) volcanic earthquakes have been plotted, recorded at magnitudes M1,3-M2,7. with one (1) event felt at intensity I.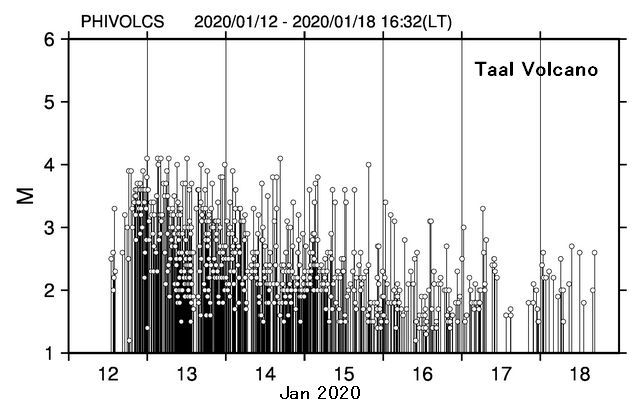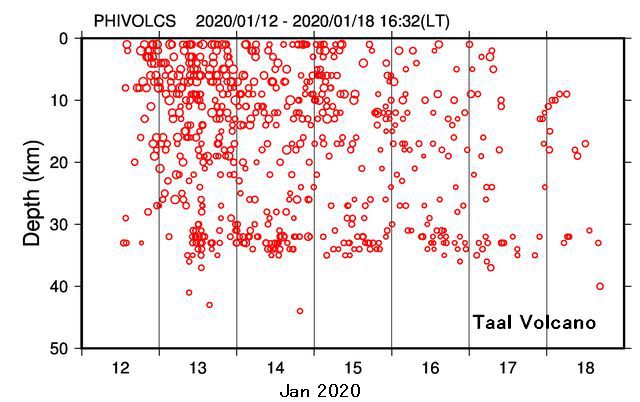 Taal - Magnitude and depth of the earthquakes between 12.01.2020 and 18.01.2020 / 4:32 p.m. loc. - Doc.Phivolcs
In the past 24 hours, the seismic network of the Taal volcano, which can record small earthquakes undetectable by the PSN, has recorded seven hundred eighty-seven (787) volcanic earthquakes, including fifteen (15) earthquakes earth at low frequency. Such intense seismic activity probably means a continuous magmatic intrusion under the Taal building, which can lead to additional eruptive activity.
Displacement maps for the Taal area were established by combining the ascending and descending interferograms provided by Sentinel; they show a larger extension than the vertical deformation.
Alert level 4 remains in effect on the Taal volcano.
Source: Phivolcs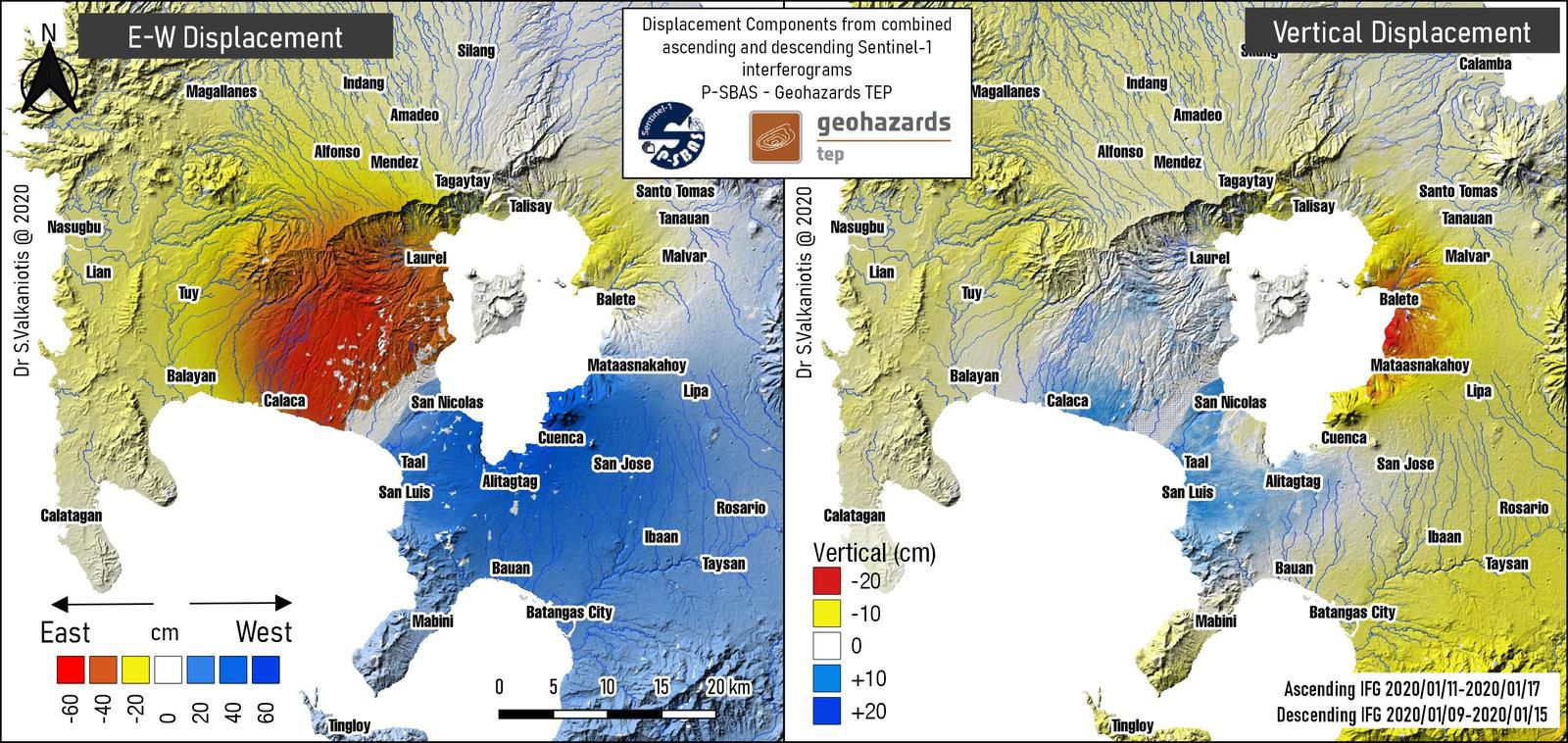 Taal region - Vertical and lateral displacement on 18.01.2020 - Doc. Geohazards TEP / via Sotiris Valkaniotis - one click to enlarge
This exclusive drone video captured by ABS-CBN News cameraman Val Cuenca shows the Taal Volcano spewing steam on Friday at around 9:00 am. The aerial footage also shows houses in Sitio San Isidro, Talisay, Batangas covered in volcanic ash.