Publié le par Bernard Duyck
The activity of the Taal volcano during the day of January 16 was characterized by a low emission of plumes loaded with vapor at 800 meters above the main crater, followed by a drift towards a southwest sector. A total of 9 explosions, weak and inconspicuous (Phivolcs), were recorded by the surveillance network. They generated plumes of dark gray ash 100 to 800 meters high and scattered ash from the southwest to the west of the main crater.
No additional cracks have been mapped or reported. It has been observed that the existing cracks identified in the barangays of Lemery, Agoncillo, Talisay and San Nicolas in the province of Batangas (north and west of Lake Taal) widened by a few centimeters. A smoking crack was recently observed on the northern slopes of the island of the Taal volcano.
Shoreline retreat was observed throughout Lake Taal.
The main crater lake has disappeared, and only fumaroles have been observed during a drone overflight.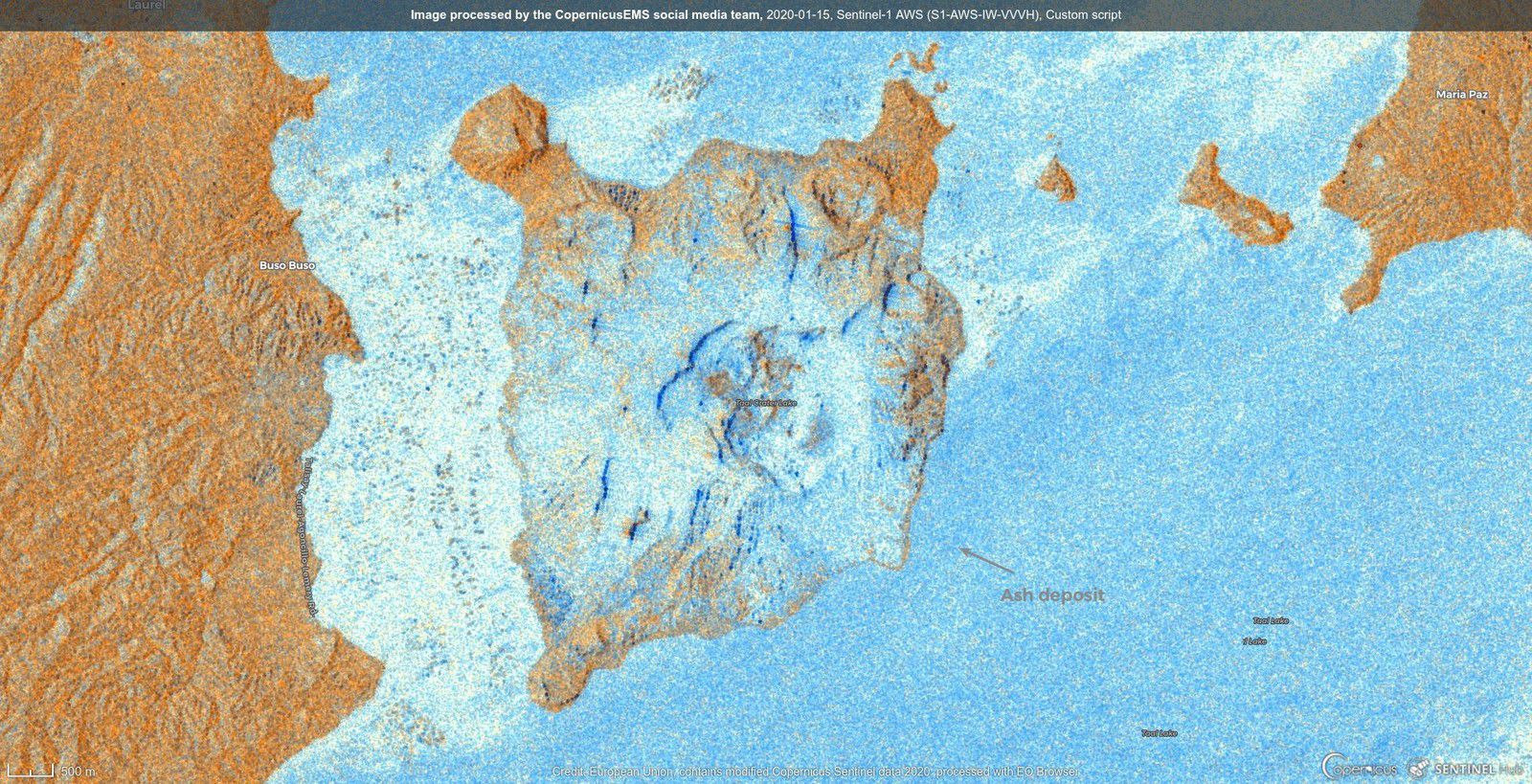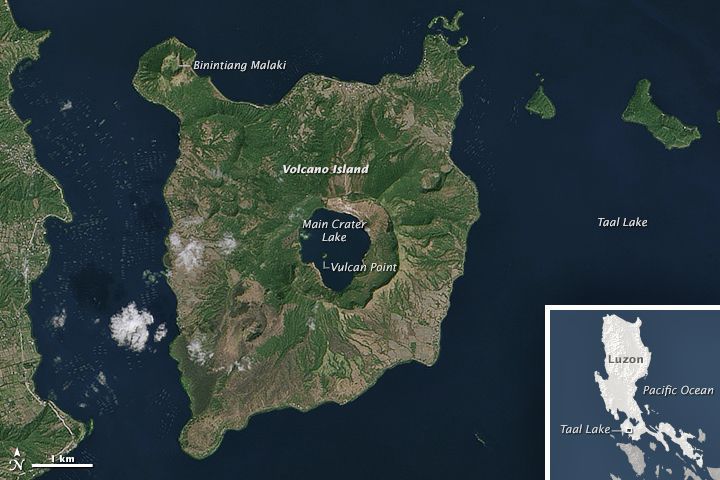 Taal - Sentinel-1 AWS image from 15.01.2020 - the ashes cover Volcano island and the waters of the surrounding Taal lake; the main crater lake has disappeared (Doc. Copernicus EMS) one click to enlarge - for comparison, a NASA Earth Observatory OLI 2014 / Joshua Stevens image, using Landsat data from the U.S. Geological Survey. Caption by Kathryn Hansen.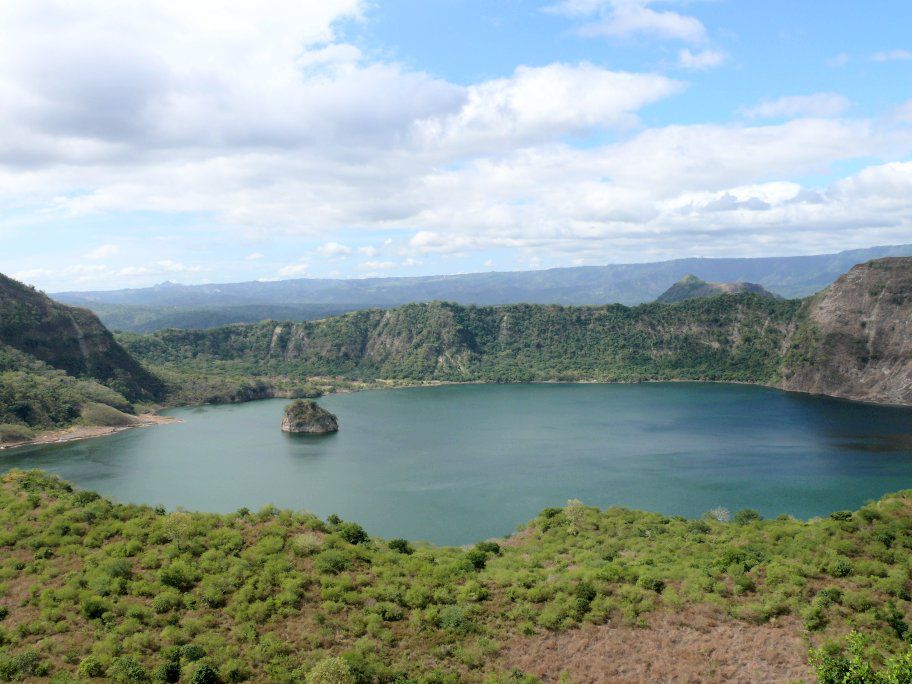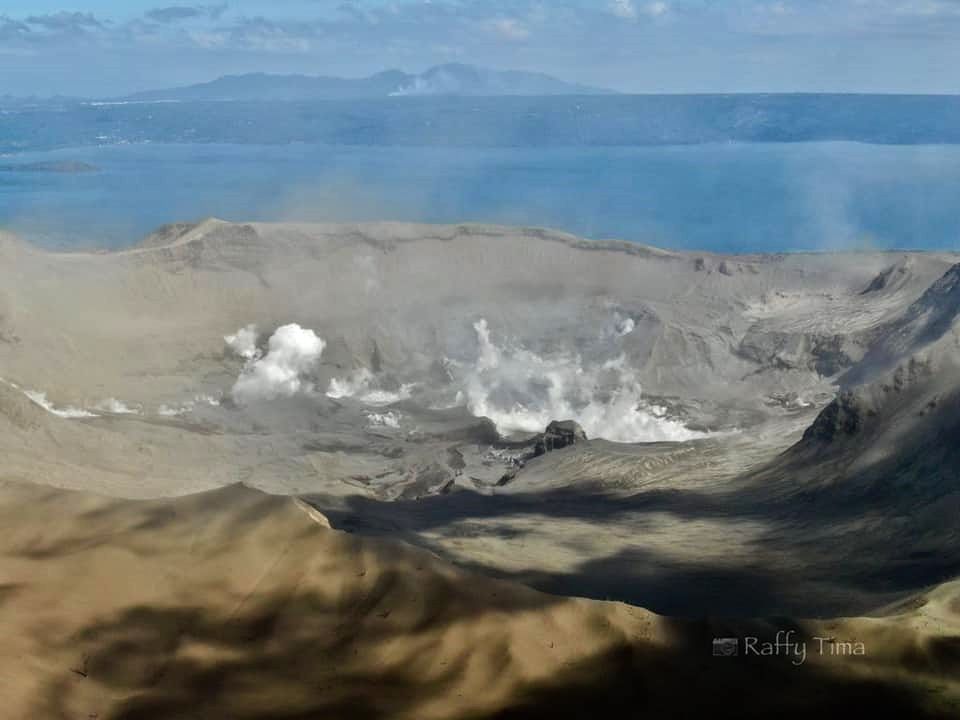 Taal - The main crater lake before the eruption (photo ULBrussels) and its current morphology, seen by drone on 16.01.2020 (photo Raffy Tima / GMA News / Twitter)
The Philippine Seismic Network has plotted a total of six hundred thirty-four (634) volcanic earthquakes since 1:00 p.m. on January 12, 2020. One hundred and seventy-four (174) of them recorded at magnitudes M1.2 - M4.1 and were felt at intensities I to V.
From 5 a.m. on January 16, 2020 until 5 a.m. today, there have been sixty-five (65) traced volcanic earthquakes, two (2) of which were recorded at magnitudes M1.3 - M3.1 and have both were felt at intensity I. The Taal volcano network recorded nine hundred forty-four (944) volcanic earthquakes, including twenty-nine (29) low frequency earthquakes.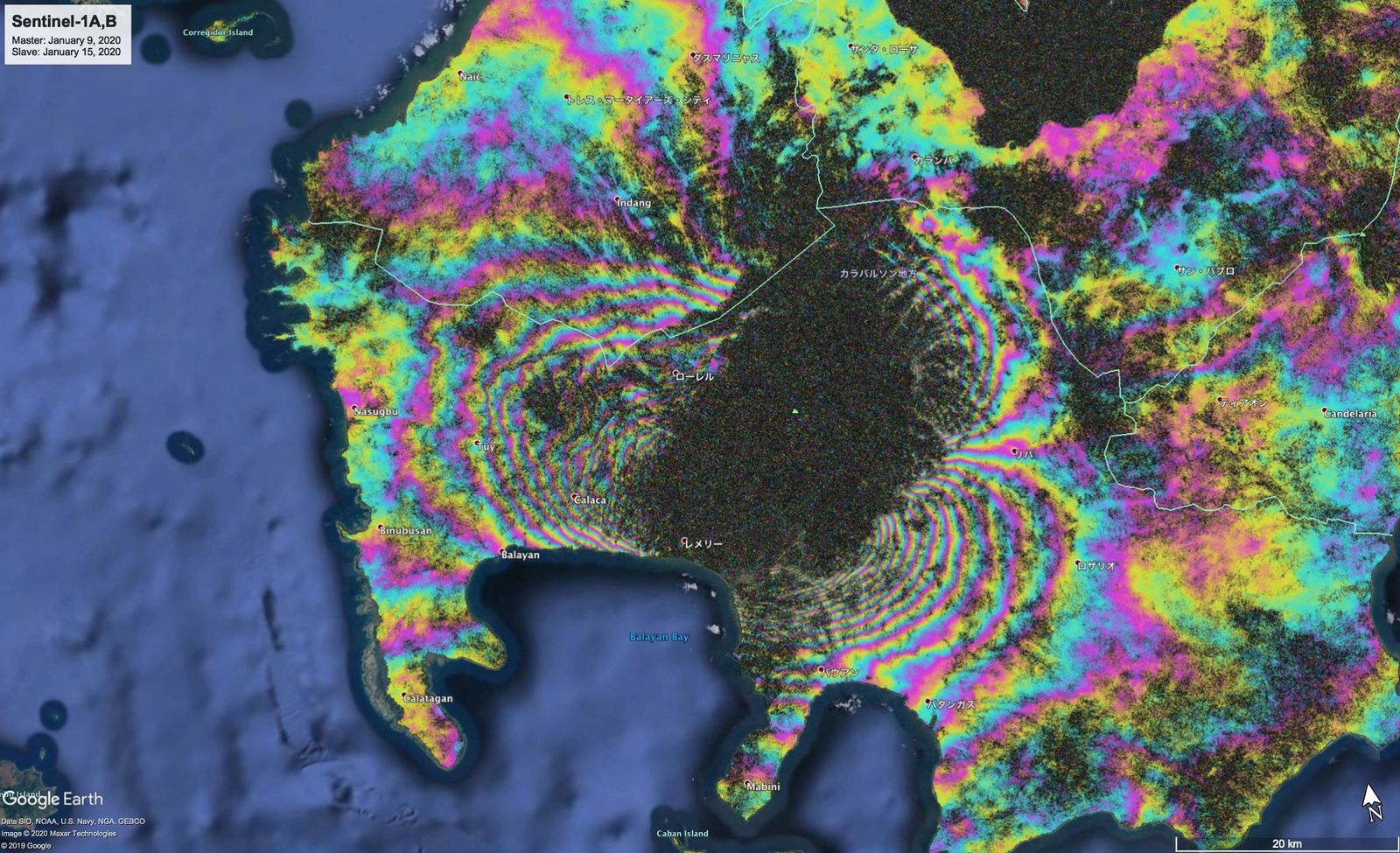 Taal - Sentinel radar interferometry -1 A, B (between January 9 and January 15, 2020) which testifies to the significant deformation of the surroundings and the volcano - the black zone, covered by ash, provided no measurement - doc. Copernicus
Radar interferometry was carried out by Sentinel-1 between January 9 and 15 and shows a very significant deformation of the ground.
This means that a magmatic intrusion continues under the volcanic structure of Taal, which can lead to new eruptive activities.
Alert level 4 remains in effect.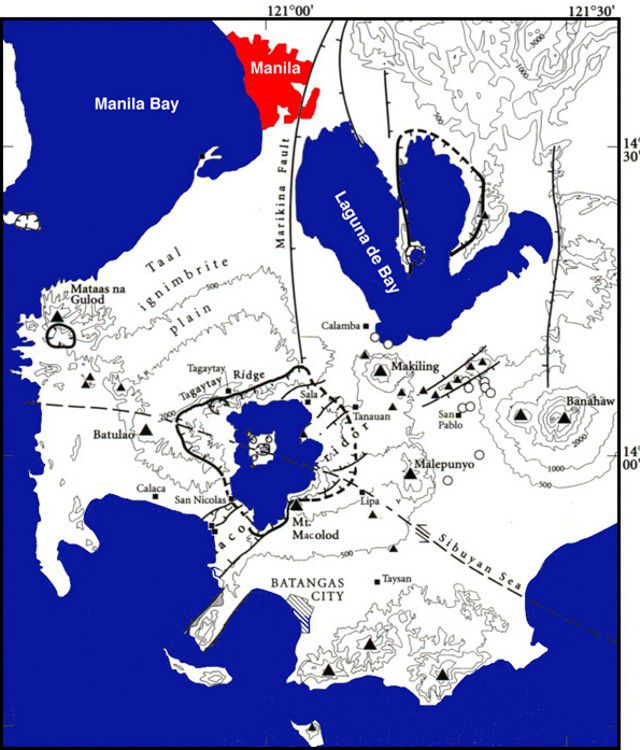 A map showing the Taal caldera and its surroundings. Note that the caldera is at the intersection of major faults and that the topographic margin extends far beyond the margin of the caldera lake. Doc. from NASA Earth Observing System (EOS) Volcanology and their slide set compiled by Peter Mouginis-Mark (University of Hawaii) / GVP