Publié le par Bernard Duyck
" A long time ago, four giants arrived in the south of Australia. While three of them continued their way through the territory, one of them remained on the spot and crouched . His body then changed into a mountain called Budj Bim and his teeth gradually became molten rock that sprang from his gaping mouth, spilling over the surroundings and shaping the landscape. "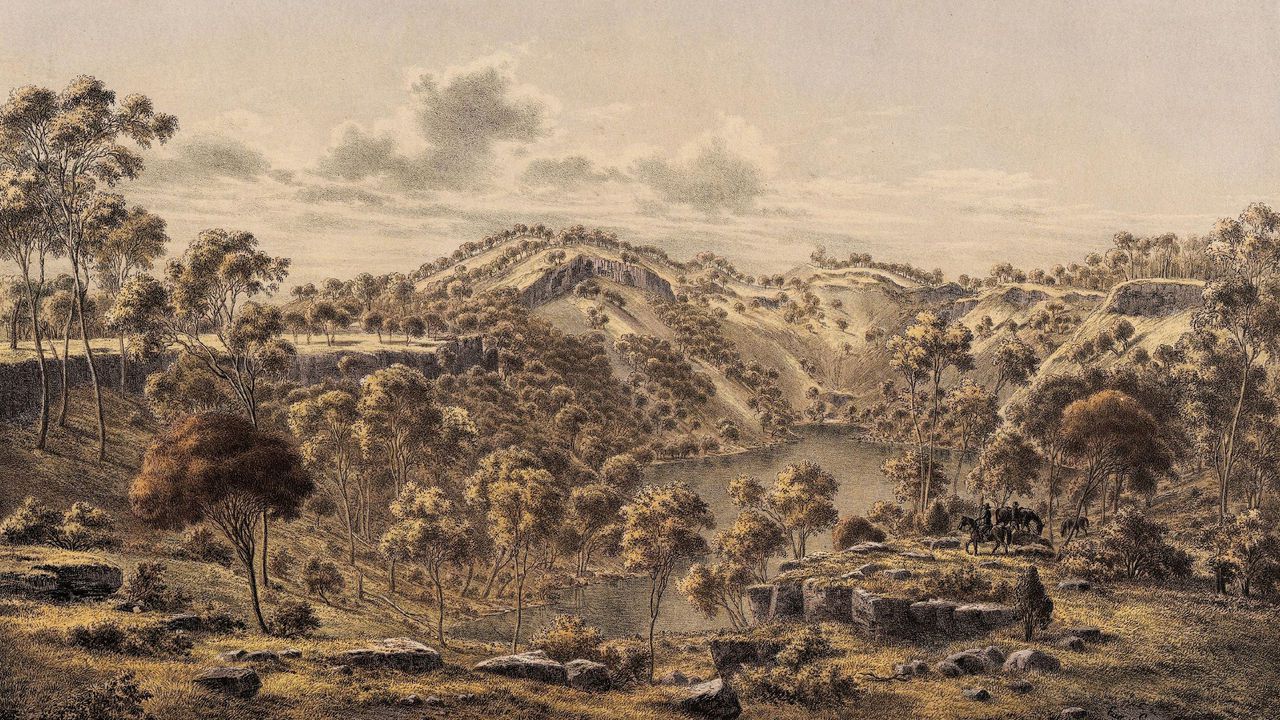 A 19th century drawing of the lake in the crater at the top of Budj Bim. - Doc. Eugène Von Guerard / Science Mag
This history has been transmitted orally for millennia by the Gunditjmara people. More than a legend according to the scientists who are interested in it ... it was inspired by events produced 37,000 years ago, the eruptions of the volcanoes Budj Bim (Mont Eccles) and Parang kuutcha (Tower Hill), today extinct.
The Gunditjmara established themselves around 30,000 years ago in this region, and used the natural topography and terrain features along the lava flows (Tyrendarra lava flow). The area was provided with fresh water, containing eels , fish and aquatic plants. Men channeled water flows and raised eels for year-round supply (manure for food and trade) into interconnected ponds and wetlands, making it one of Australia's oldest aquaculture systems , near Lake Condah.
The Gunditjmara were not only confronted with volcanoes; the installation of Europeans in the 1830s was a source of war and massacres, followed by displacement of the surviving populations ... a large part of traditional knowledge was lost during this dark period in their history, but the aborigines are attached to ancestral territory to protect their heritage, and live there with the Budj Bim in focus.
Sources:
- Is the aboriginal story of an ancient volcano the oldest story ever told ? - link
- National Heritage Places - Budj Bim National Heritage Landscape - link
- Indigenous volcanoes - link