Publié le par Bernard Duyck
Eruptive activity continues on Nishinoshima, with thermal anomalies noted by Mirova, and reaching 425 MW on February 2 at 3:50 a.m.
Regular GSI reports show the topographic changes caused by lava flows from the northeast to the east of the island between January 17 and 31 (images Alos-2 raw data of JAXA)
Sources: Mirova and GSI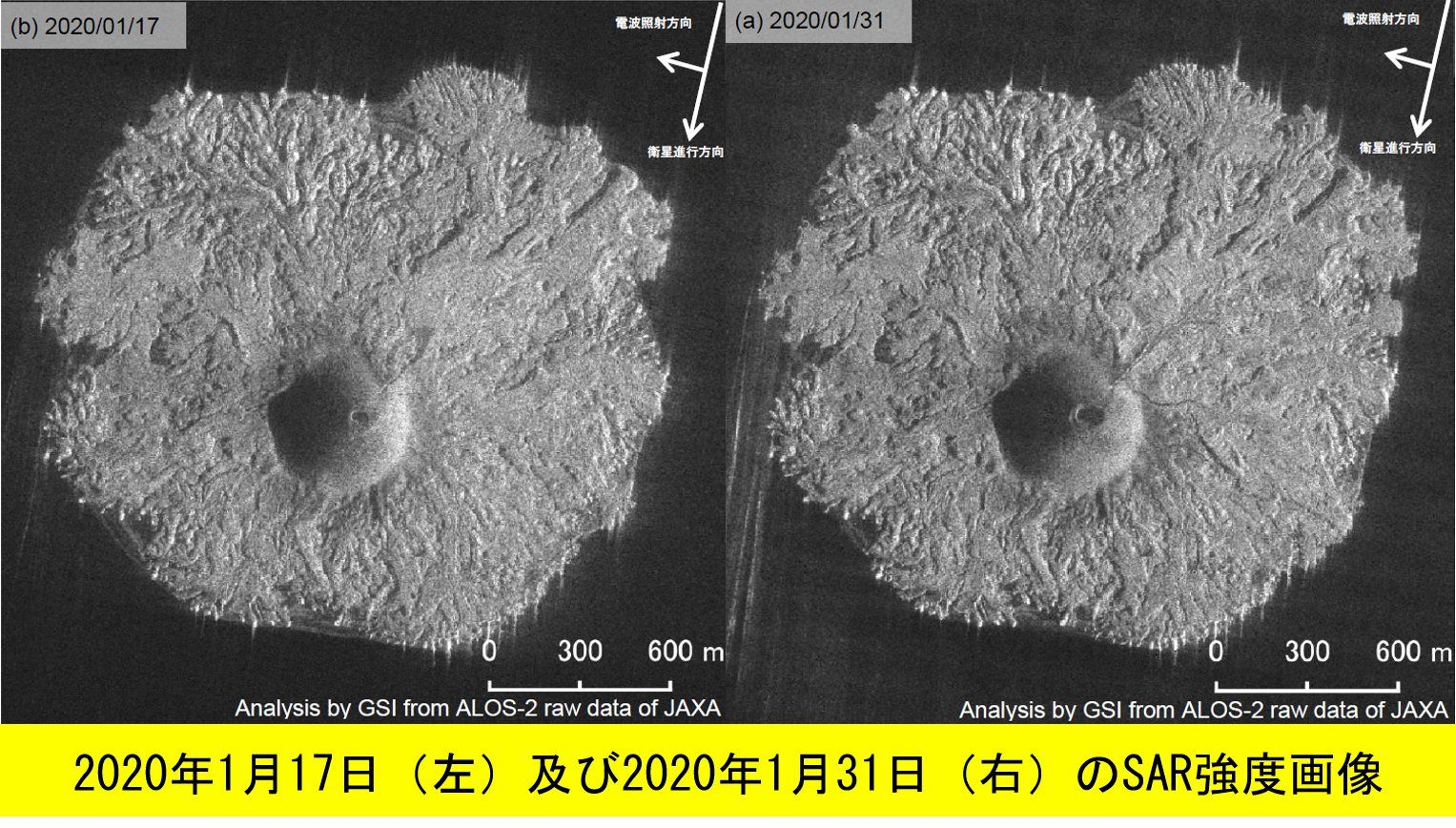 Nishinoshima - Topographic changes between 17 and 31.01.2019 to the NE and E of the island - Doc. GSI / Alos-2 raw data of Jaxa
The explosive eruptive activity does not weaken either on the Sakurajima, on Kyushu, interspersed with ash emissions.
Ash falls are reported on the east of the volcano on February 2 and 3.
Sources: JMA, Sentinel-2 and Volcano Time lapse video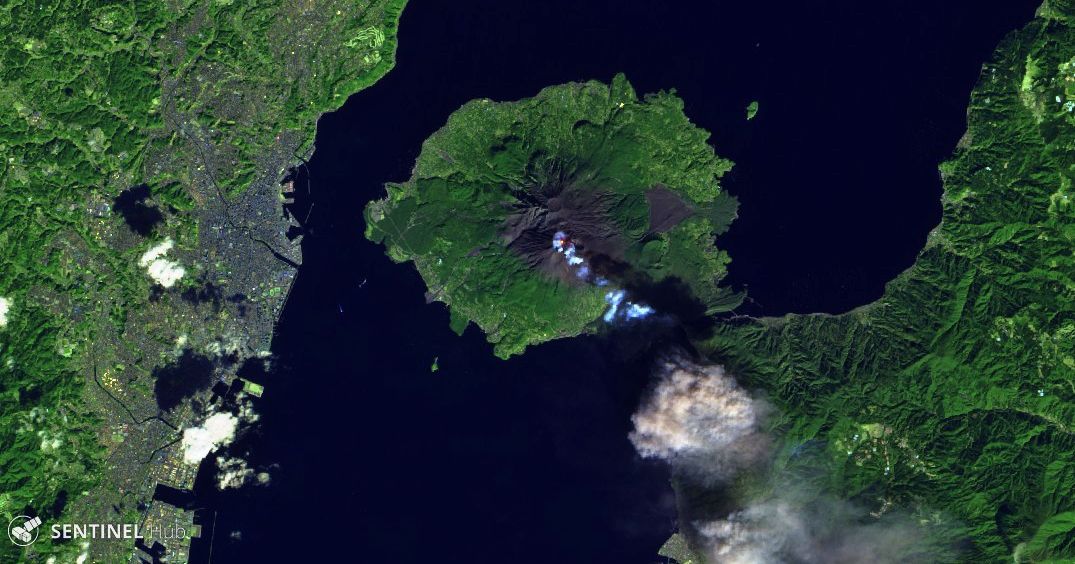 Sakurajima - emissions and hot spot on this image Sentinel-2 L1C bands 12,11,4 dated 01.02.2020 - one click to enlarge
Sakurajima 02.02.2020 / 00:01 JST (loading can take a few seconds) - Doc. Volcano Time-Lapse - N.B.: At 1min13, the eruption is bathed in a "green light". the author has no idea what is causing this (unless it is related to the lasers they have around the volcano?) It is not a natural phenomenon.
After the phreatic eruption at Rincon de La Vieja on January 30, 2020, an overflight of the volcano was carried out by the volcanological section of the RSN in coordination with the Air Security of the Public Force.
Despite the high cloudiness, the presence of materials ejected during the eruption could be observed ... in the event of rain, the mobilization of these materials can generate secondary lahars in the vicinity of the Penjamo rios, and the Quebradas Azufrada and Zanjonuda .
Source: Dr. Paulo Ruiz / RSN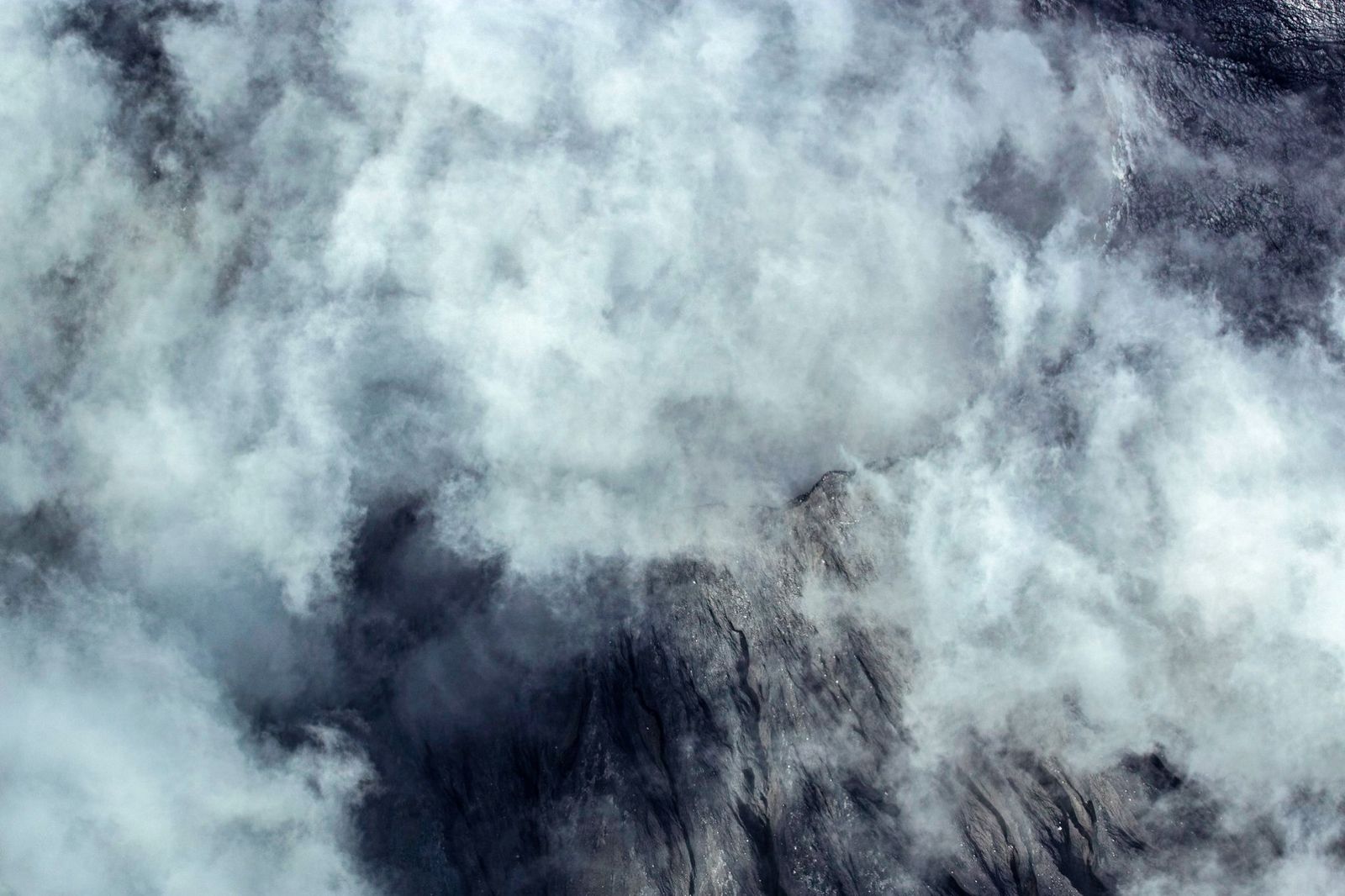 Rincon de La Vieja - overview of the crater on 31.01.2020 - Photo RSN / Seguridad Aérea de la Fuerza Publica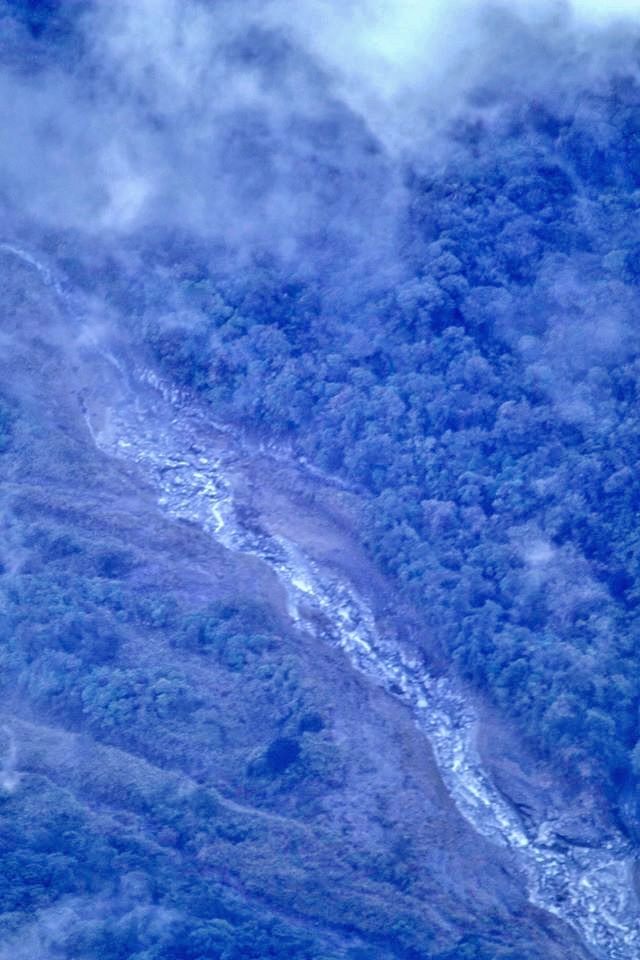 Rincon de La Vieja - overview of the material deposits in the quebradas on January 31, 2020 - Photo RSN / Seguridad Aérea de la Fuerza Publica
Continuous seismic activity is measured near Grindavík, on the Reykjanes Peninsula. Since midnight on February 2, about 150 earthquakes have been detected, the strongest of magnitude 3.3 at 9:00 a.m.
Since January 21, more than 1,000 earthquakes have been located in the region, including about 700 during the weekend and most were located in the SW / NE direction, about 2 km from Grindavík.
The latest GPS analysis shows inflation in the area west of Thorbjörn. In total, the land has risen more than 4 cm since January 20. Satellite images show the same evolution.
The IMO specifies that everything could end without the emission of external lava.
Source: IMO