Publié le par Bernard Duyck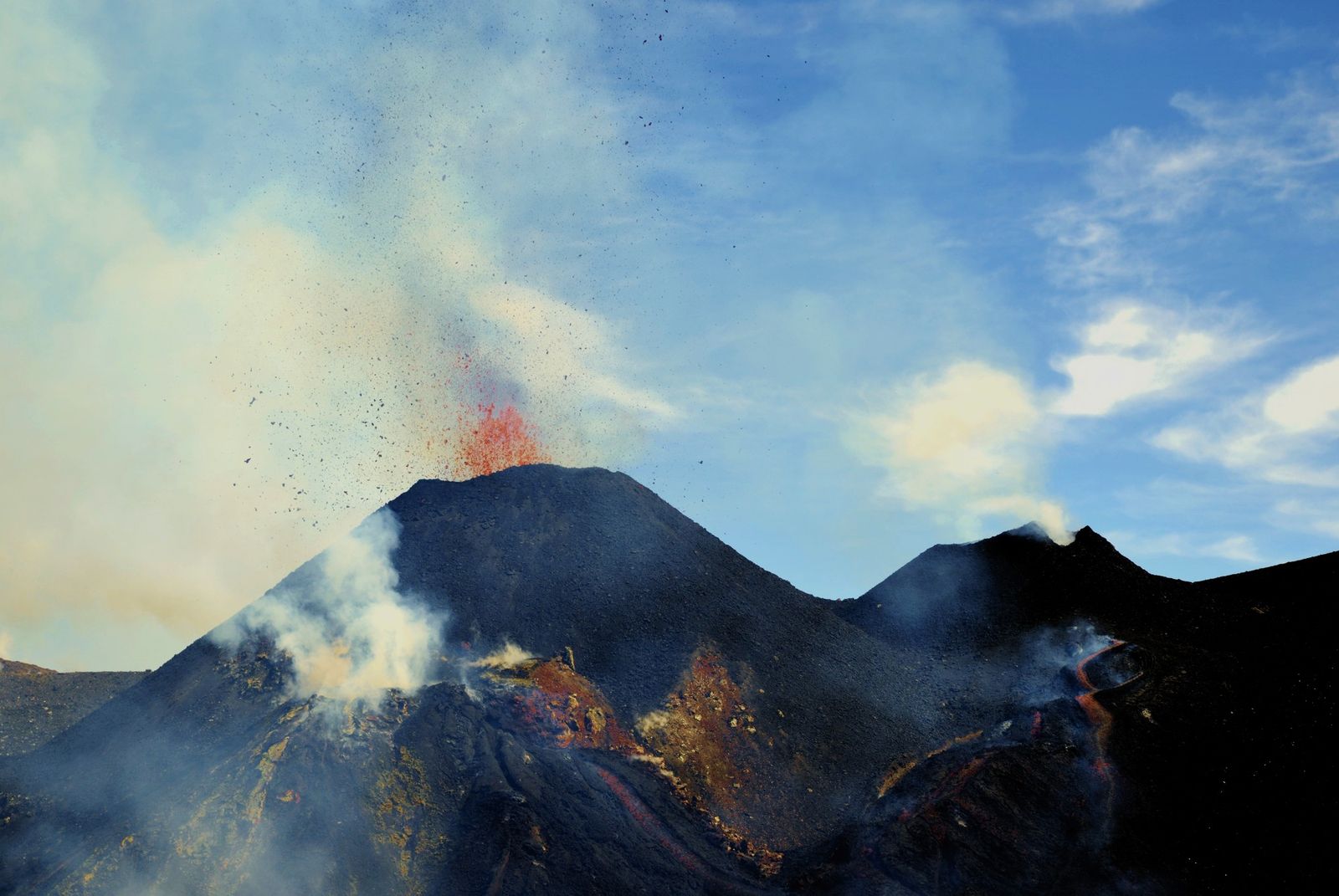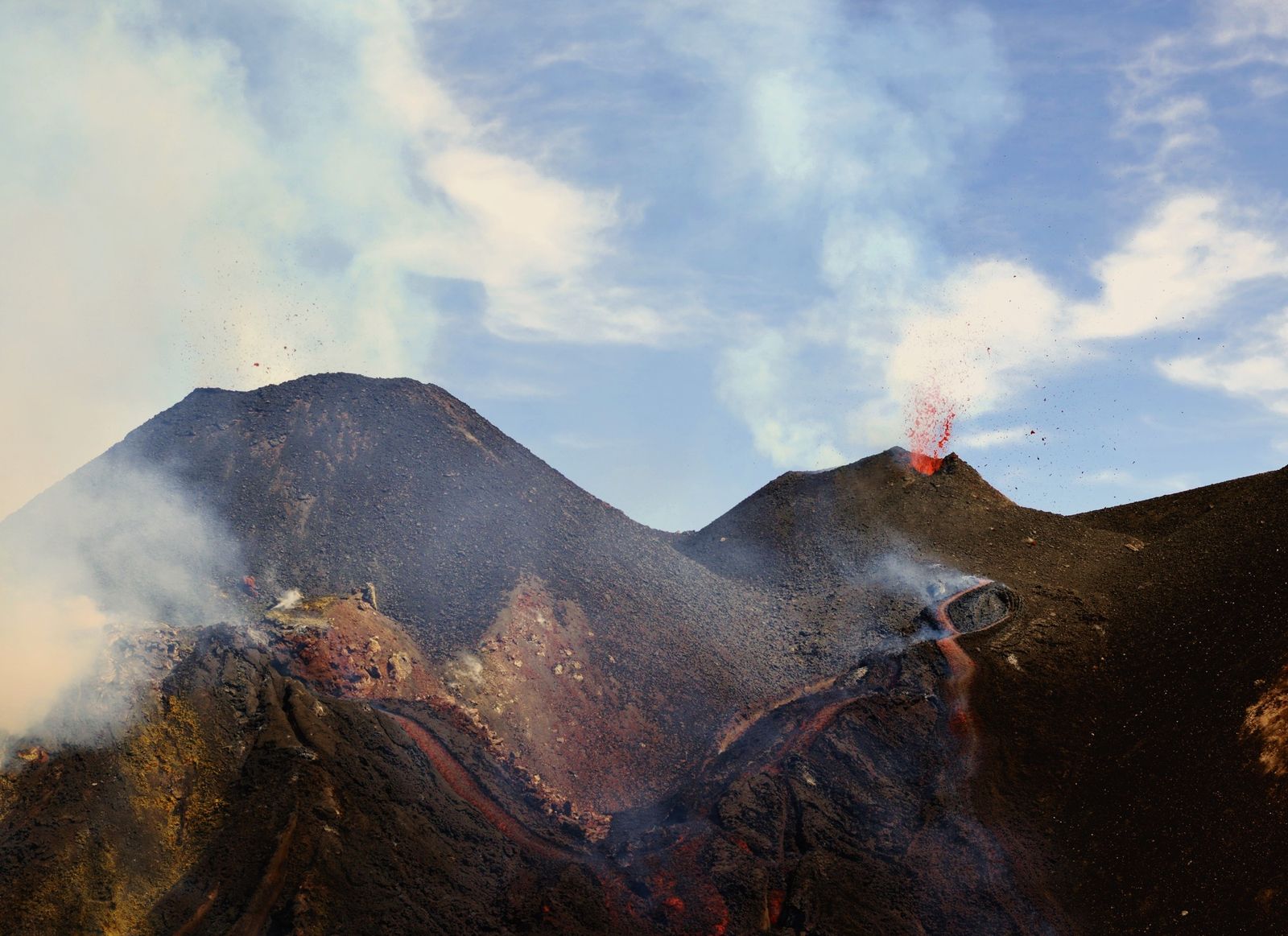 Etna Voragine - 19.03.2020 - the two active cones, and the lava flows which converge towards the Bocca Nuova (bottom center of the photo) - photo INGVvulcani
Etna - thermal images of the lava flows with the camera FLIR - 19.03.2020 - Doc. INGV
The Etna monitoring activity by the Etneo Observatory of Catania (INGV-OE) does not stop, despite the confinement.
INGV volcanologists Stefano Branca, director of INGV-OE, and Mauro Coltelli, coordinator of the Aeolian Islands Monitoring Center (INGV-CME), went to Etna for the usual volcanological monitoring activities planned in the framework of the INGV - Civil Protection convention and aimed at characterizing eruptive phenomena in progress.
Two cones show strombolian activity in Voragine. The lava effusion is coming from different points below, in flows with multiple arms which converge towards the Bocca Nuova. The max. temperature of the lava is measured at 832 ° C.
Source: INGV & INGVvulcani
INGV - Branca Coltelli intervista Etna 19 marzo 2020 ingvoperativosempre Riprese: Stefano Branca, Mauro Coltelli Montaggio: Marco Cirilli Redazione: Francesca Pezzella, Sara Stopponi
INGV - Attività Etna 19 marzo 2020
An explosion was recorded at 6:00 p.m. on Thursday, March 19, 2020 at the Nevados de Chillan complex, accompanied by an ash plume 1,500 meters above the active crater, with dispersion to the southeast.
The last Sentinel satellite image -2 (ESA) of March 16, continues to show a thermal anomaly (weak) inside the active crater. The thermal anomaly measured by Mirova on 19.03 is 4MW.
The technical alert is maintained at Amarilla.
Sources: Sernageomin, Sentinel-2, Mirova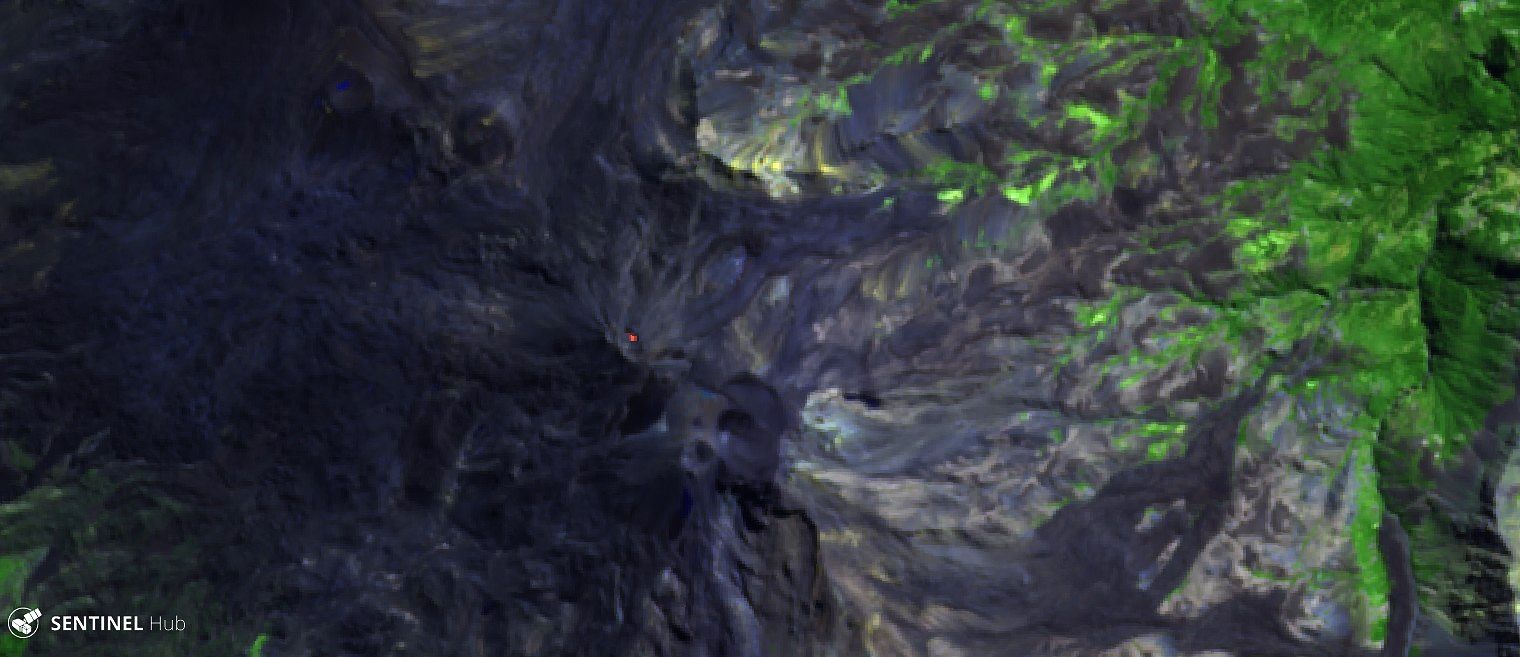 Nevados de Chillan - hot spot seen on this image Sentinel-2 L1C from 19.03.2020 bands 12,11,4 - one click to enlarge
Also in Chile, at 5:17 p.m. on March 20, the National Service of Geology and Mines warned of an increase in the emission of carbon dioxide at ground level from an area located in the southwestern margin of the Laguna del Maule.
This is an increase from 3,736 g / m² / day in March 2019 to 14,469 g / m² / day in February 2020.
On site, changes in soil color were also observed due to the alteration of the soil and the presence of dead animals. The emission zone is located 10 km south of the Paso Pehuenche border complex, and an impact radius of 500 m has been determined.
There is no change in the alert, which remains at the green level.
Source: Sernageomin
Eruptive activity continues at Shishaldin. Minor explosive activity has decreased over the past 24 hours, but seismicity remains high with almost continuous tremors.

Satellite views have been obscured by clouds, and a small plume of vapor from the summit has been observed in a clear web camera image in the past 24 hours. At this time, eruptive activity appears to be confined to the summit area, but activity could increase with little or no warning, causing lava flows outside the crater, lahars, and ash emissions.
The current aviation color code: ORANGE (introduced on 14.03.2020)
Source: AVO