Publié le par Bernard Duyck
Cenapred reports for the last 24 hours to Popocatépetl 287 exhalations and 6 minor explosions, respectively at 8:32 p.m. on 04.03, and 2:30 a.m., 2:47 a.m., 3:07 a.m., 3:26 a.m. and 6:22 a.m. on 05.03., accompanied by gas and slight amounts of ash.
The rest of the day is marked by gas and ash emissions, reaching max. 1,000 meters, dispersed to the northeast.
The seismicity is characterized by an earthquake of M1.5 at 8h54 and 304 minutes of tremor.
Volcanic alert remains at Amarillo fase 2
Source: Cenapred
The special report on volcanic activity (REAV) of March 5 indicates that the seismic and surface activity of Nevados de Chillan complex has decreased since December 14, 2019, as well as the frequency of explosions and the dynamics associated with the movement of fluids at inside the volcano.
The Sernageomin, on the basis of this history, declares that there is a low probability of a major eruption (eruptive columns> 4 km) and therefore reduces the radius of exclusion from 3 to 2 km, and also reduces the alert orange technique in AMARILLA.
Source: Sernageomin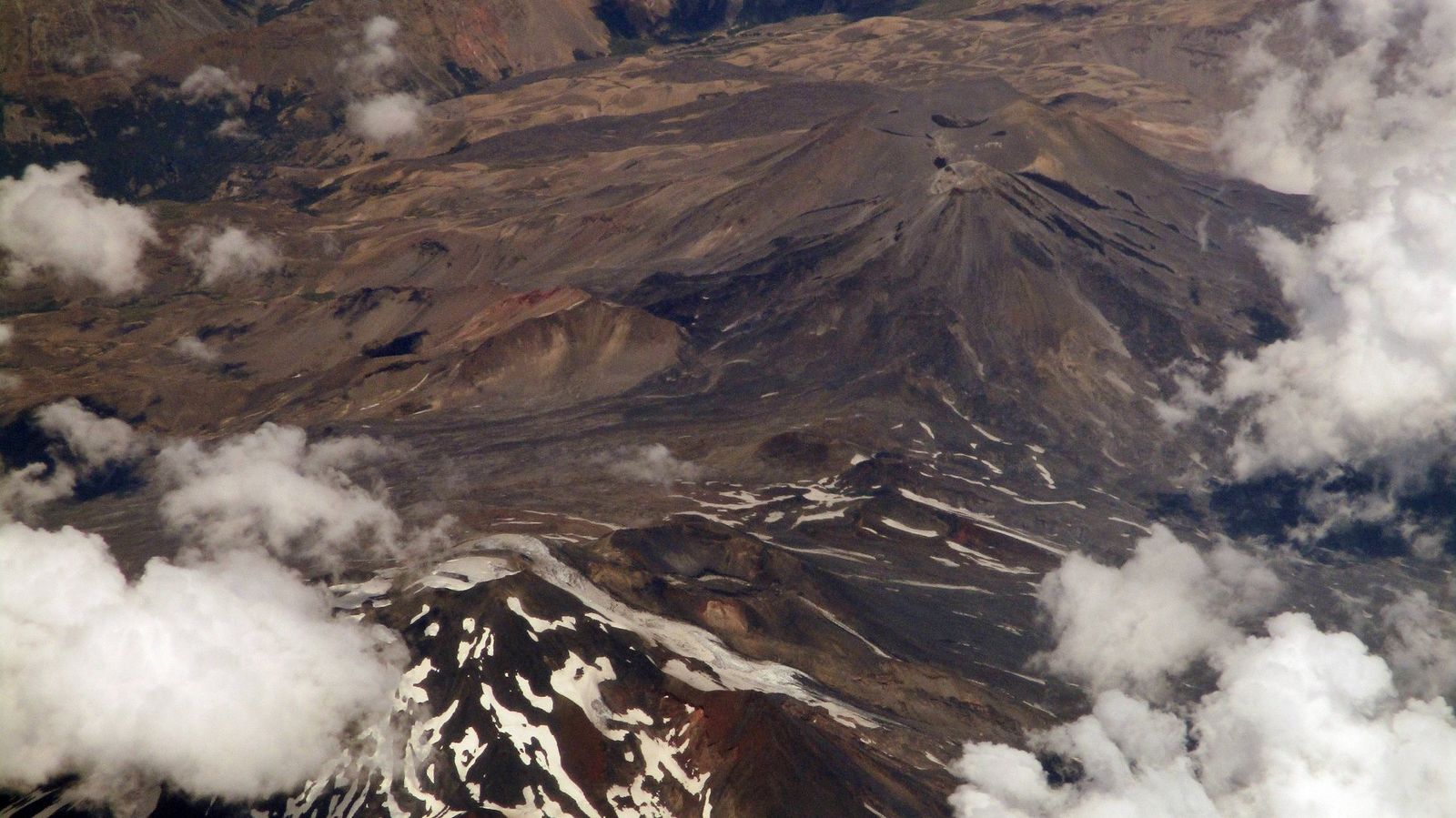 Nevados de Chillan - aerial photo JorgeRomero M. / 05.03.2020 / volcanologia en Chile - one click to enlarge
In Kamchatka, the Sheveluch and the Klyuchevskoy, both in orange aviation code, continue to have moderate activity.
Sources: KVERT & Sentinel-2 via Pierre Markuse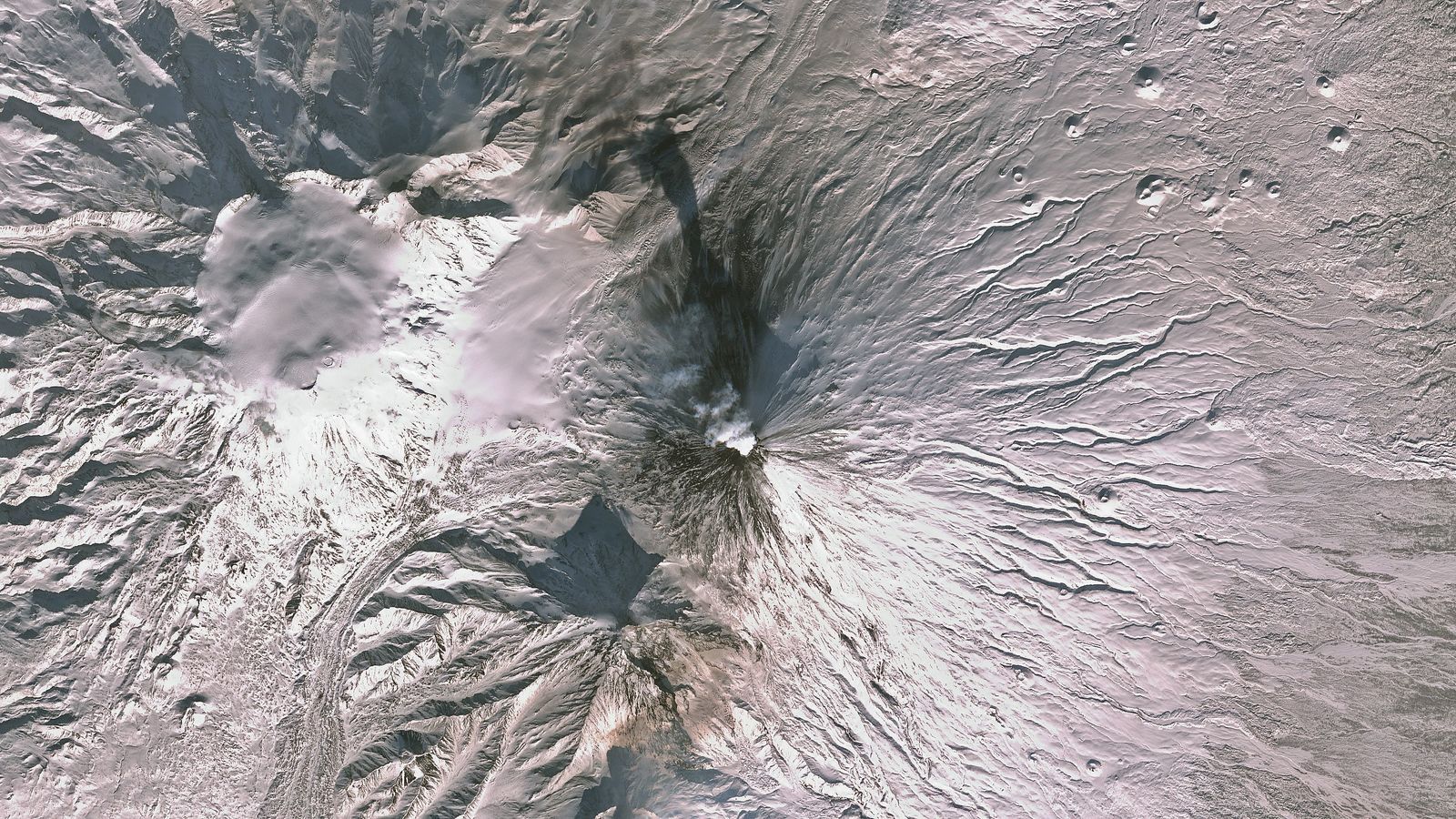 Klyuchevskoy, his shadow and that of his plume - 03.03.2020 - image Sentinel-2 / Copernicus  - one click to enlarge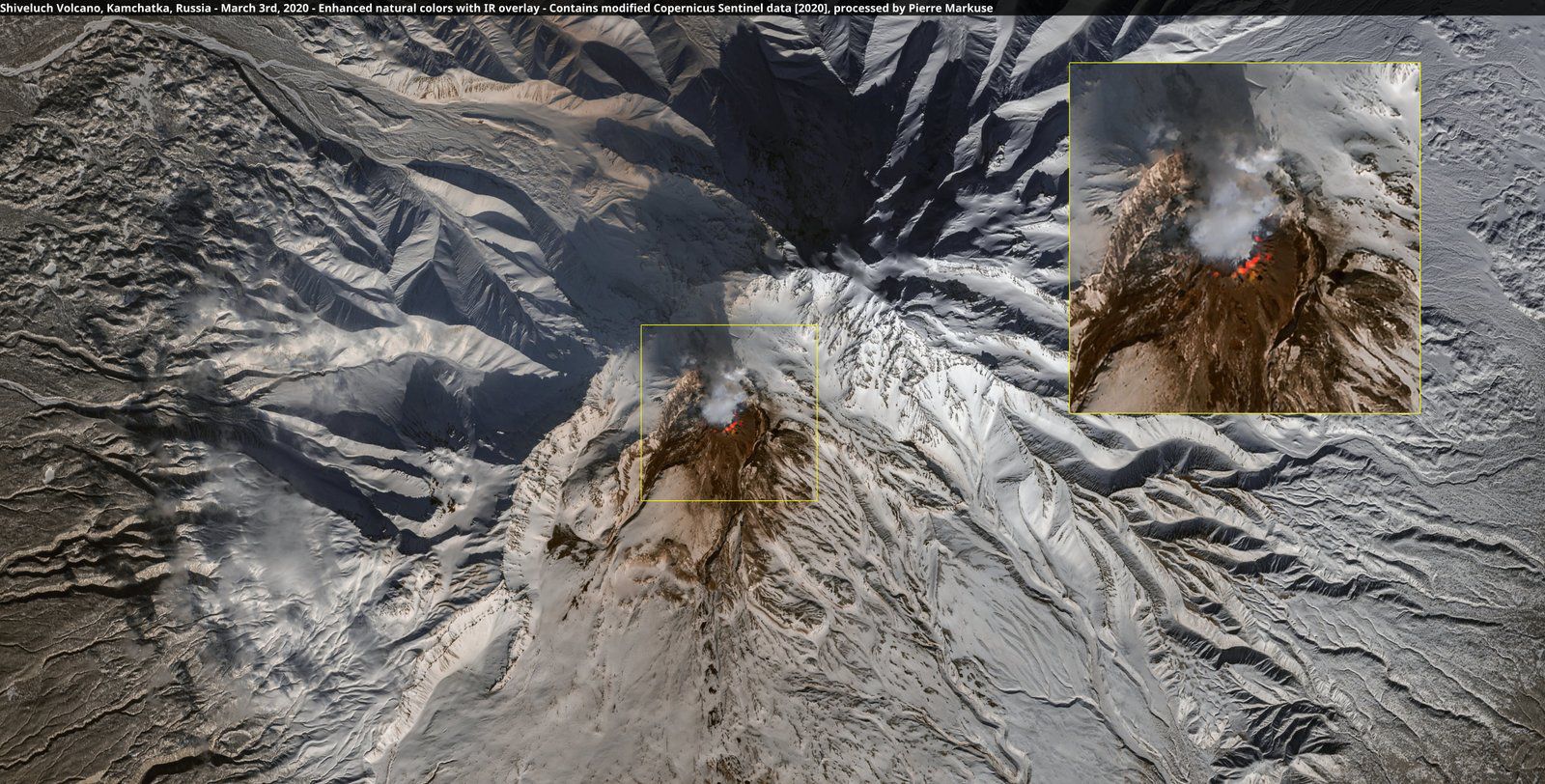 Sheveluch - 03.03.2020 - Sentinel 2 Enh. nat col. + IR overlay / Pierre Markuse - Twitter - one click to enlarge
The Cité du Volcan, the Volcanological Observatory of Piton de la Fournaise and La Réunion National Park are pleased to announce the baptismal name of the new volcanic cone resulting from the eruption from February 10 to 16, 2020.
This new cone will therefore be known as Piton Jacques Picard.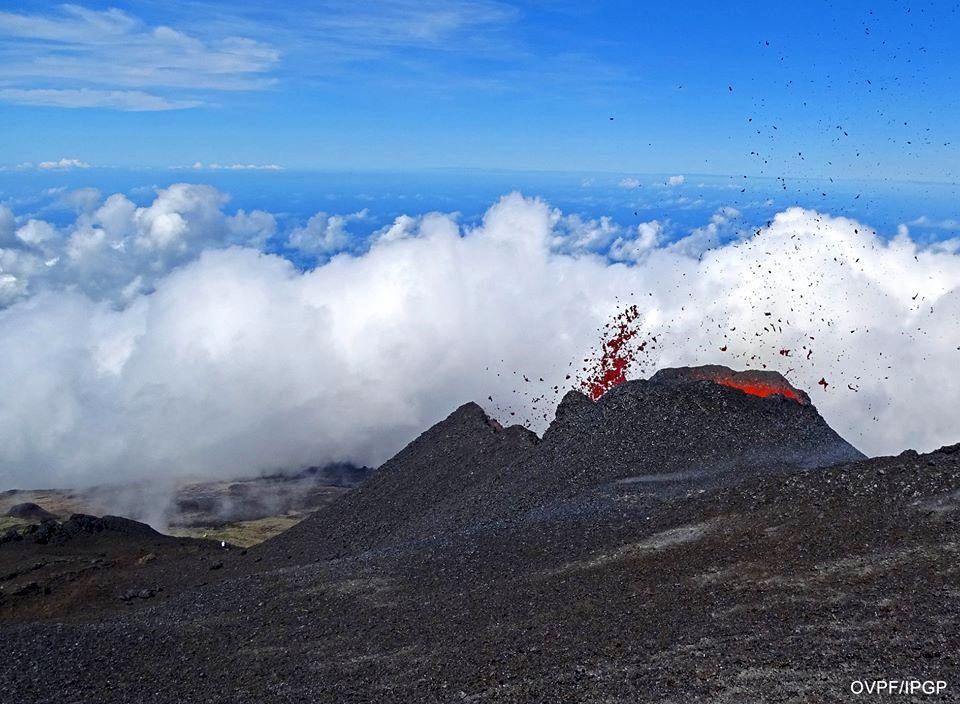 Piton de La Fournaise - eruption from 10 to 16.02.2020 - le Piton Jacques Picard - Doc. OVPF / Twitter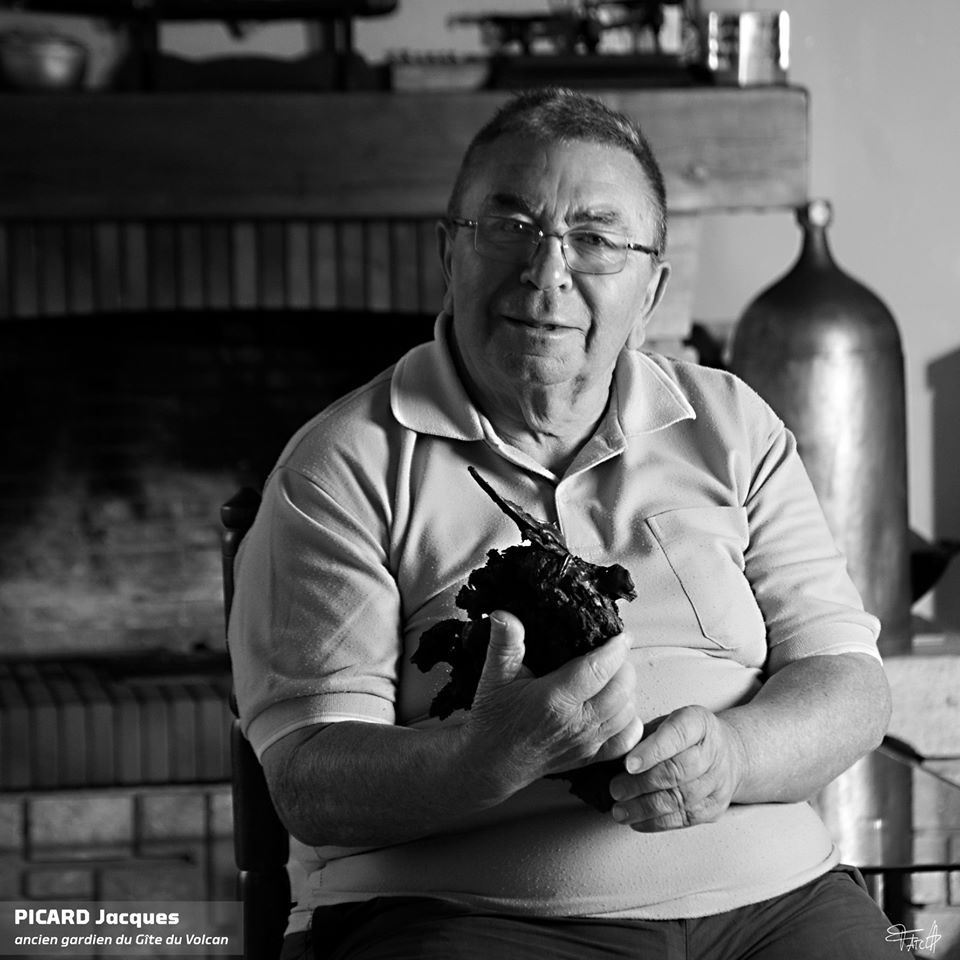 Jacques Picard, the "volcano guardian", who gave his name to the last piton of La Fournaise / eruption 10 to 16.02.2020 - Doc. OVPF
This first eruption of the year 2020 arrived at the right time to celebrate as it should be the 80 years of Jacques Picard, nicknamed the "volcano guardian". Indeed, this eruption started the day before his birthday (80 years old, February 11, 2020).
Jacques Picard is one of those pioneers of the Volcano who helped to publicize this very difficult site to access until the construction of the volcano route in 1968.
Responsible for the volcano's lodge from 1962 to 2000, this emblematic figure of the Plaine des Cafres welcomed, guided and informed, for nearly 40 years, thousands of Reunionese and tourists, whether they were private individuals, prefects or personalities. all kinds, such as the famous volcanologists Haroun Tazieff, Maurice and Katia Krafft.
Source: OVPF