Publié le par Bernard Duyck
From March 3 to 8, gray-black eruptive plumes rose 200 m above the summit of Semeru, interspersed with white gas plumes 100 m high. The glowing material was ejected 10-50 m above the summit; lava flows 500 to 1,000 m long continued to be active in the Kembar, Bang and Kobokan watersheds (on the S flank).
Lava flows on the southern flank remain active, currently measuring around 500 m-1000 m.
The alert level remained at 2 (on a scale of 1 to 4), and the public was reminded to stay outside the general radius of 1 km from the summit and 4 km on the SSE flank.
Source: PVMBG via GVP
At 2:33 p.m. on March 12, an eruptive episode occurred at Sakurajima (summit crater of Minamidake), and the plume rose to 2,100 m above the crater margin.
Volcanic ash flows from the crater to the northeast (direction Fukuyama, town of Kirishima), and in less than an hour, a small amount is reported in the town of Kagoshima (Sakurajima)
Source: JMA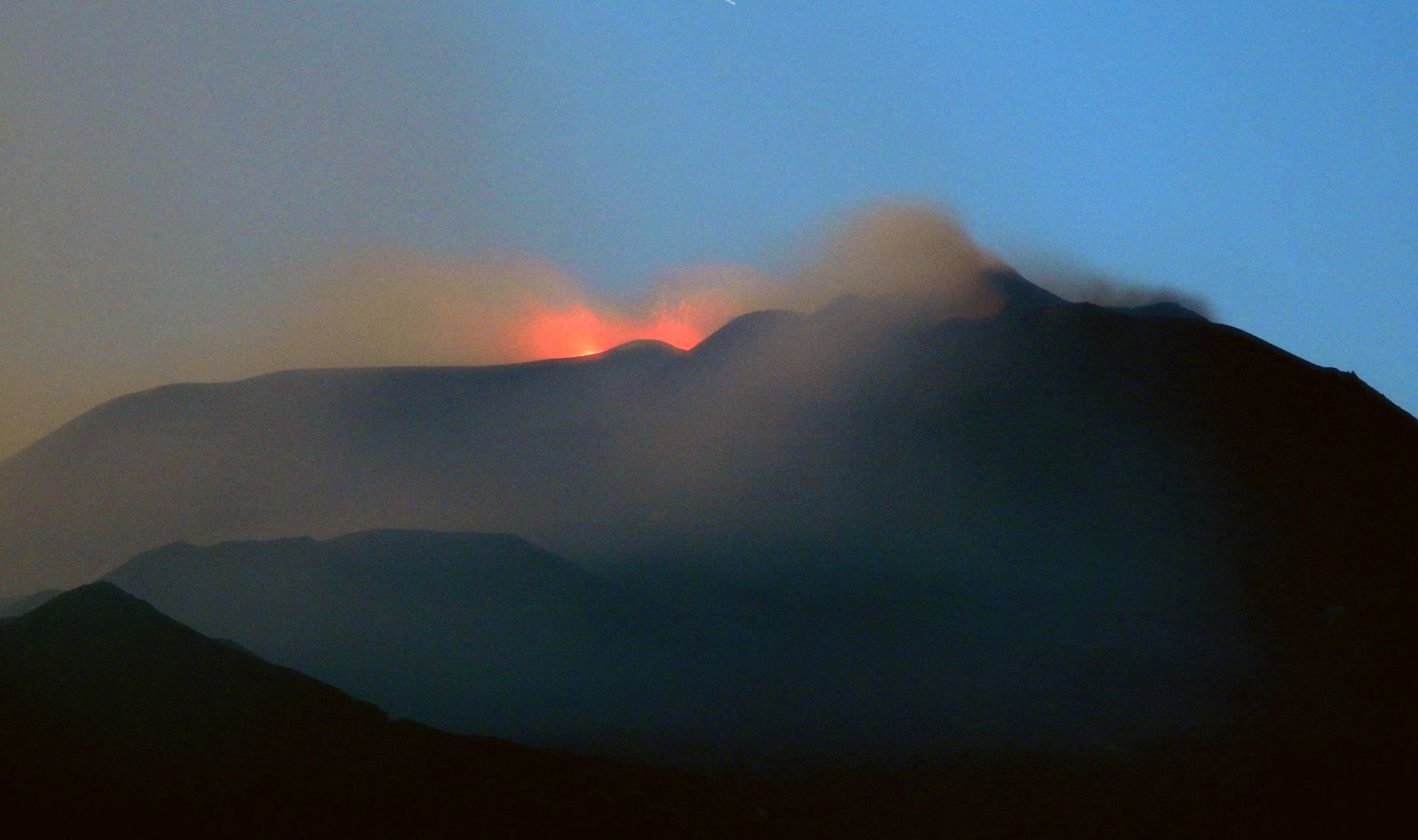 Etna - 12.03.2020 in the evening, seen from Tremestieri Etneo - 2 active vents in Voragine - photo Boris Behncke
The activity continues at Etna, according to the methods informed during the last INGV report on March 10, 2020.
The eruptive activity at the summit crater of Voragine has been underway for 6 months now, where in recent days, two vents on the central cone formed inside the crater show strombolian activity.
Source: Boris Behncke
In the Reykjanes Peninsula, on March 12, 2020 at 10:26 a.m., an M5.2 earthquake occurred approximately 5 km NE of Grindavík. Several aftershocks have been detected. Today's earthquake is the largest earthquake detected on the Reykjanes Peninsula since October 2013 when an M5.2 earthquake occurred near Reykjanestá. The earthquake was felt in large areas of southwest Iceland.
Two earthquakes occurred at 6:40 p.m. (M3.4) and 6:42 p.m. (M3.3) about 3 km ENE of Grindavík. Reports have been received from Grindavík that they were felt there.
Uplift is no longer observed, which is likely due to the cessation of the influx of magma. The phase of uncertainty declared by the Civil Protection is still in force.
Source: IMO