Publié le par Bernard Duyck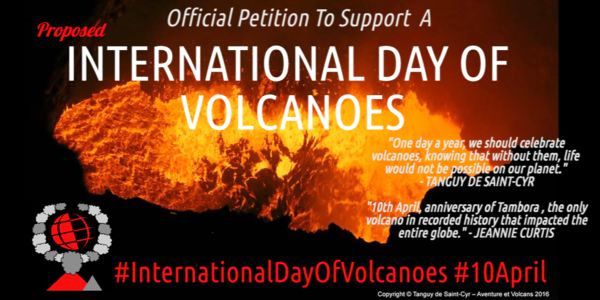 It's the 3rd International Unofficial International Day of Volcanoes . Today, April 10 (Tambora's birthday), we celebrate volcanoes and promote awareness of volcanic disasters on social media.
There was an eruption at Merapi this April 10, 2020 at 09:10 WIB., Recorded on a seismogram with an amplitude of 75 mm and a duration of 103 seconds. The height of the eruption column was observed ± 3000 meters from the summit. The direction of the wind when it blows northwest.
In addition, between 12 a.m. and 12 p.m., Magma Indonesia provides information on seismicity:
- 12 blast earthquakes with an amplitude of 2-20 mm, and the duration of the earthquake 14.76-59.88 seconds.
- 8 low frequency earthquakes with an amplitude of 2 to 45 mm and an earthquake duration of 16.68 to 59.36 seconds.
- 3 Hybrid earthquakes, with an amplitude of 2 mm, S-P 0.4-0.6 seconds and an earthquake duration of 7.2-8.16 seconds.
- 3 local tectonic earthquakes with an amplitude of 2-35 mm, S-P 2.12-2.21 seconds and an earthquake duration of 23.88-40.24 seconds.
The activity level of the Merapi remains at 2 / waspada, with an area of ​​3 km radius from the summit without human activity.
Sources: BPPTKG and Magma Indonesia
Merapi - eruptive plume of 10.04.2020 - photos AlfanL / Twitter and Meccom.id / Twitter - one click to enlarge.
The OVPF was on the field this April 9, 2020 for a double mission on Piton de la Fournaise.
Mission 1: repair of a monitoring station and cleaning of the solar panels covered by Pélé's hair and the slag from the last eruption in order to ensure operational surveillance.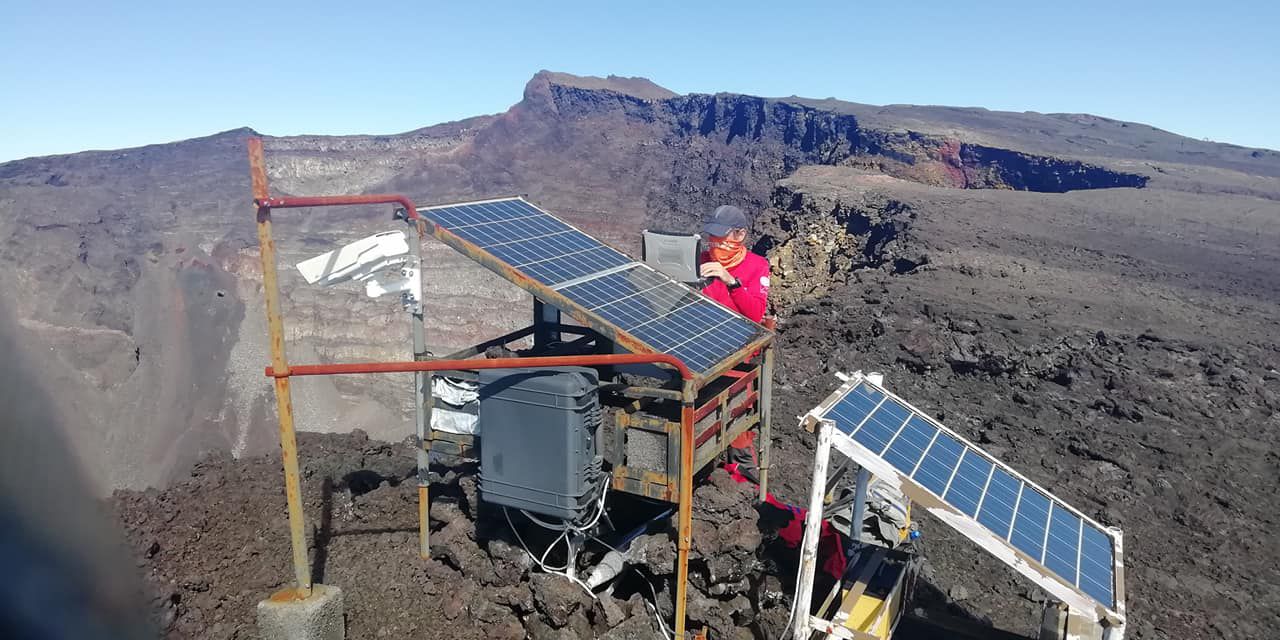 Piton de La Fournaise - 09.04.2020 - Mission 1 OVPF repair and cleaning of stations after the last eruption - Doc. OVPF / Facebook
Mission 2: recognition of the site of the April 2-6 eruption and fault diagnosis at one of our stations.
The eastern flank is unrecognizable !
The diagnosis on our station was quickly observed, covered by a flow and a thickness of slag following the opening of a crack at less than 20m at the end of the eruption. Only part of the antenna emerges.
The landscape allows you to see the intensity of the end of the eruption with fallout of slag within a radius of 500m and slag found up to the top. Fortunately in view of the activity recorded on the instruments of the surveillance network, the OVPF had canceled its mission on 6/4 in the morning and no one was on site during this phase of climax.
Source: OVPF
Find all the information relating to the activity of Piton de la Fournaise on the various media of the OVPF-IPGP:
- the website (http://www.ipgp.fr/fr/ovpf/actualites-ovpf),
- the Twitter account (https://twitter.com/obsfournaise?lang=fr),
- and the facebook account (https://www.facebook.com/ObsVolcanoPitonFournaise/)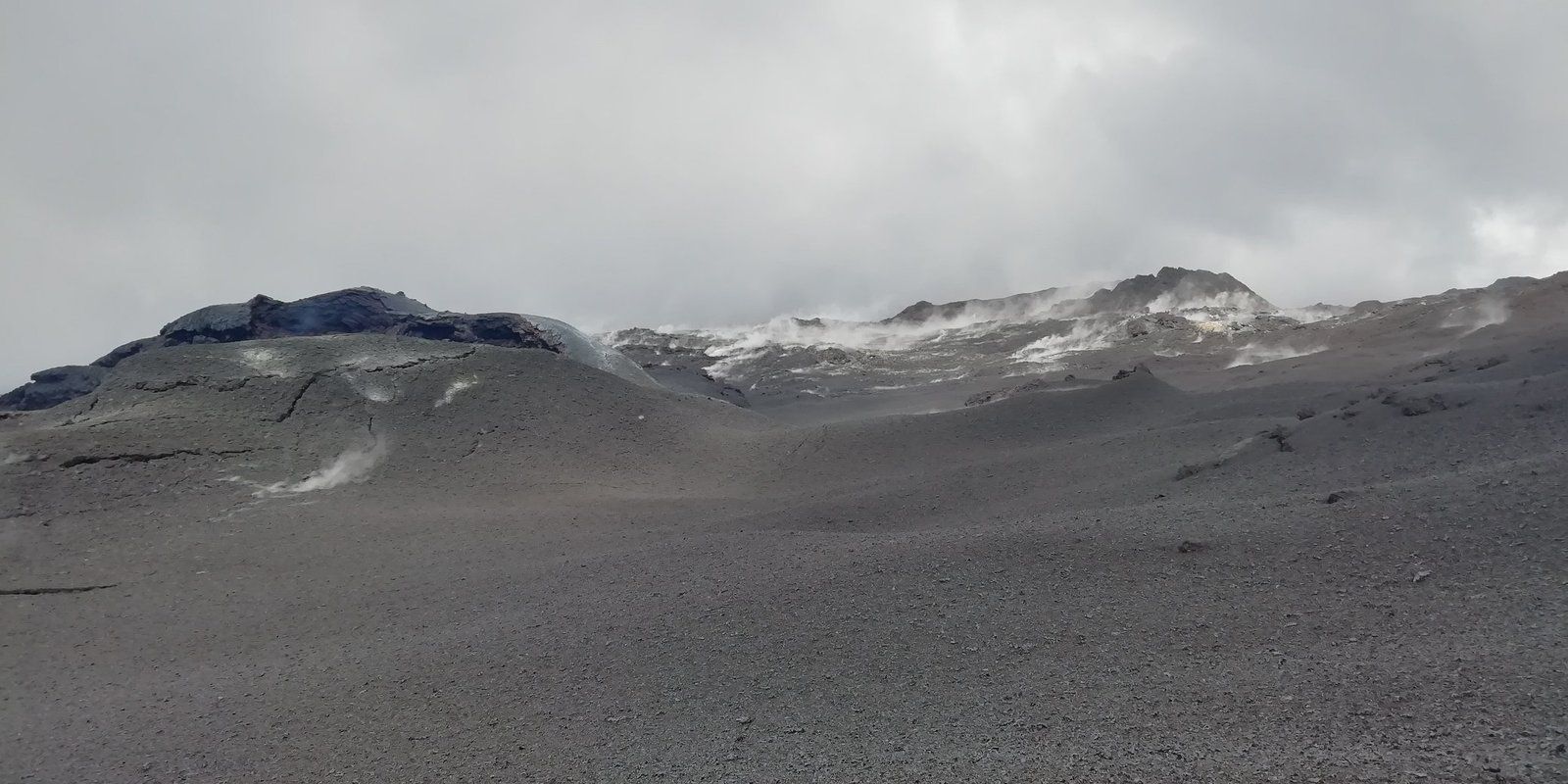 Piton de La Fournaise - 09.04.2020 - Mission 2 OVPF reconnaissance of the site of the eruption of 2-6 April and fault diagnosis on one of our stations. - Photo OVPF / Facebook - one click to enlarge