Publié le par Bernard Duyck
In Kamchatka, the explosive - effusive Strombolian eruption continues at Klyuchevskoy, with ash explosions at 5,000-5,500 meters asl., and a lava flow in Apakhonchich chute on the southeast flank of the volcano. The ashes extend up to 70 km northeast of the Klyuchevskoy.
The aviation code remains orange, other explosions can occur at any time.
Soures: KVERT & VAACTokyo
In the past 24 hours, the Taal surveillance network in the Philippines has recorded thirty-nine (39) volcanic earthquakes, mainly associated with rock fracturing processes under and around the building.
Twenty-four of them were volcano-tectonic earthquakes in the municipality of Mabini and Balayan Bay. The largest of these events occurred yesterday at 11:06 a.m. and 11:19 a.m. and was recorded at magnitudes M4.5 and M4.6 and was felt at Intensity I respectively at Agoncillo and Lemery, in the province of Batangas, and Intensity III to Mabini and Bauan. , Intensity II in Taal and San Nicolas, and Intensity I in Agoncillo and Lemery, province of Batangas.
Low vapor emission or fumarolic activity was observed in the main crater vents and in the crack vents along the Daang Kastila trail.
Alert level 1 (abnormal) is maintained on the Taal volcano.
Source: Phivolcs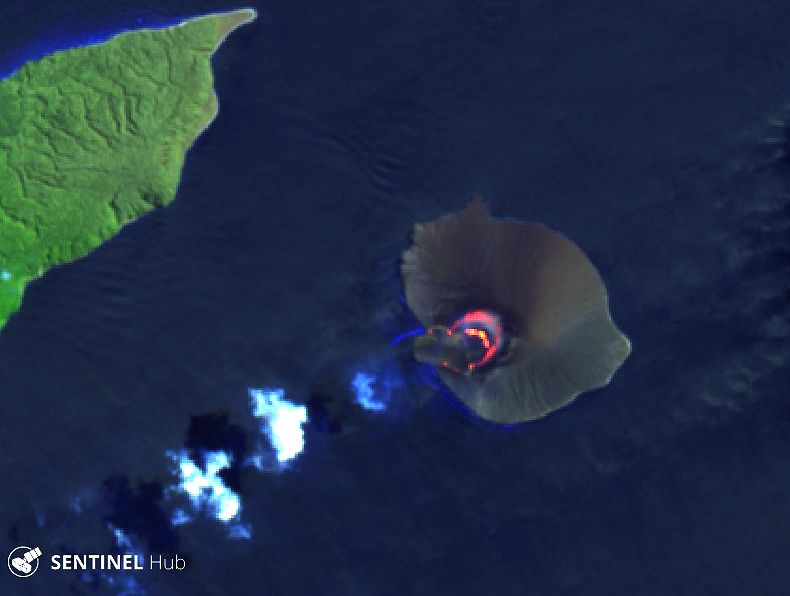 Anak Krakatau - thermal anomalies on 04.22.2020 - Sentinel-2 L1C image bands 12,11,4 - one click to enlarge
At Anak Krakatau, still in activity level 2 / waspada, after the change in eruptive activity from 10-11 BC, there are still several areas of thermal anomalies around the crater and at the lava flow , form a delta being cooled, according to the images of Sentinel-2 and the Mirova site.
The PVMBG reports for this April 22, a seismicity characterized by two blast earthquakes, 6 low frequency earthquakes and a continuous tremor of amplitude between 0.5 and 6 mm, with a dominant at 1 mm.
Sources: PVMBG, Sentinel Hub and Mirova
Some recent photos following an overflight on April 19 by the Japan Coast Guards of Nishinoshima, in the Ogasawara Islands, show a continuation of the activity of the volcano, without another comment unfortunately.
Source: Japan Coast Guards, via Shérine France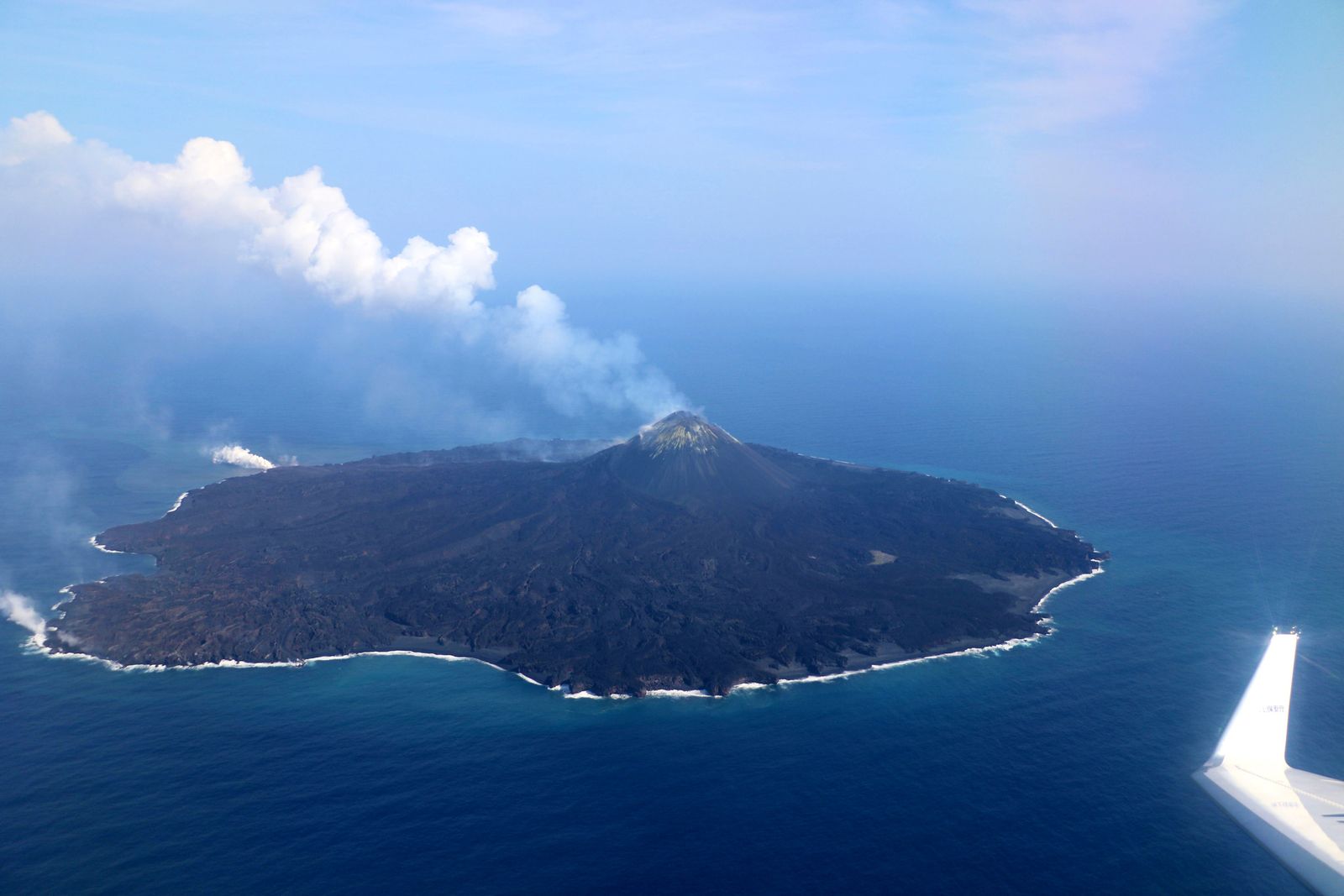 Nishinoshima - 19.04. 2020 / 15h16 - fumeroles au cône et à l'entrée enmer d'une coulée de lave - photo Japan Coast Guards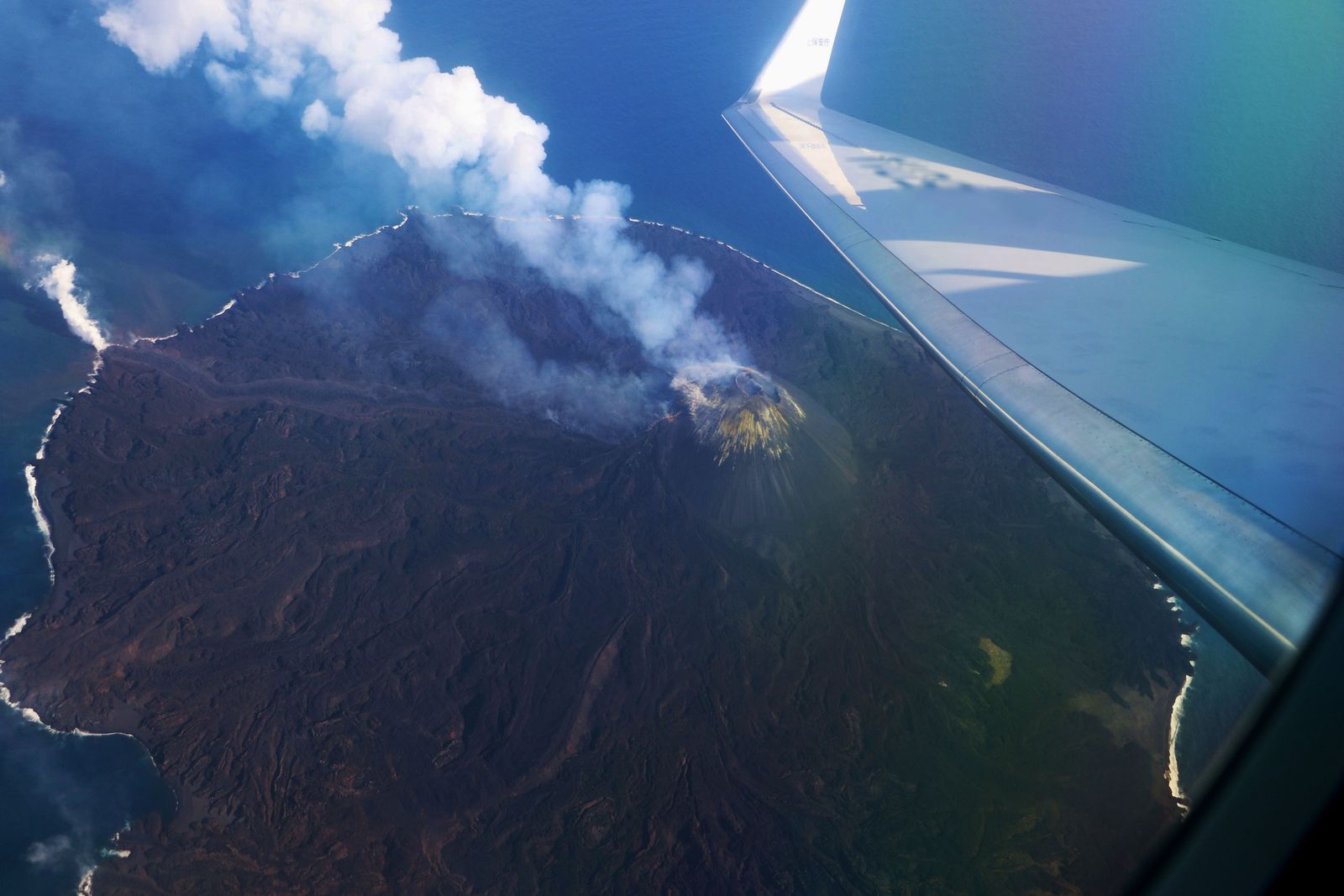 Nishinoshima - 19.04. 2020 / 15h16 - fumaroles to the cone and the entry of a lava flow in the sea f- photo Japan Coast Guards