Publié le par Bernard Duyck
This Tuesday, April 21 at 1:33 p.m. local time (5:33 p.m. UTC), the monitoring stations installed near the Nevados de Chillán Volcanic Complex recorded an explosion associated with fluid dynamics in the volcanic system with emission of gases and particles.
It was accompanied by a plume at 2380 meters above the emission point, moving in a south-easterly direction.
Source: Sernageomin
The Dukono, in the Moluccas archipelago, continues its activity. This April 21, a white-gray plume is observed 200-500 meters from the summit.
Magma Indonesia provides seismicity information:
- 2 eruption earthquakes, with an amplitude of 20-27 mm and a duration of 33-34 sec.
- A distant tectonic earthquake. And an episode of continuous tremor dominant at 2 mm.
The activity level remains at 2 / waspada, with a ban within a radius of 2 km around the crater Malupang Warirang. The aviation code remains orange.
Source: Magma Indonesia and VAAC Darwin.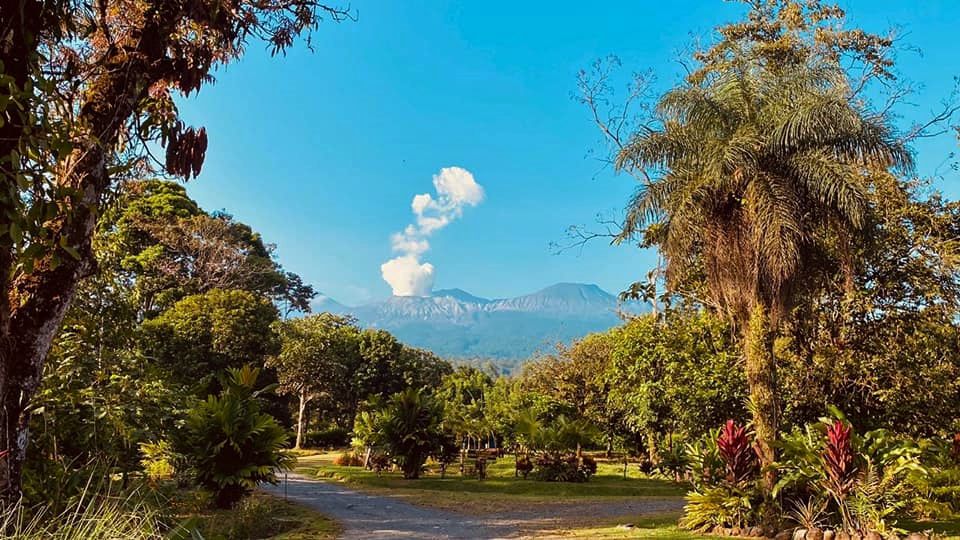 Rincon de La Vieja - 04.21.2020 / 6:26 am local - gas and steam exhalation - photo Maurice Gutiérrez of Blue River Resort in Buenos Aires from Upala, via RSN
The Rincon de La Vieja, in Costa Rica, after the phreatic episode of April 19, presented on the evening of April 20 and on April 21 several exhalations (puffs) of gas and low energy vapor, the main one at 6:26 local time on 21.04, with a white plume that rises 1000 meters above the height of the crater / 2916 meters above sea level. Duration of the activity: 30 seconds. The energy of the episode is 1.6x106 Joules.
Source: Ovsicori
At Popocatépetl, Cenapred has recorded, for the last 24 hours, 97 exhalations, of volcanic gases, sometimes accompanied by ashes.
Seismicity : 132 minutes of tremor observed.
An explosion occurred on April 21 at 9.45 p.m., accompanied by the expulsion of incandescent fragments and a plume 800 meters away.
Night glow is reported.
The alert remains at Amarillo Fase 2
Sources: Cenapred & webcamsdeMexico