Publié le par Bernard Duyck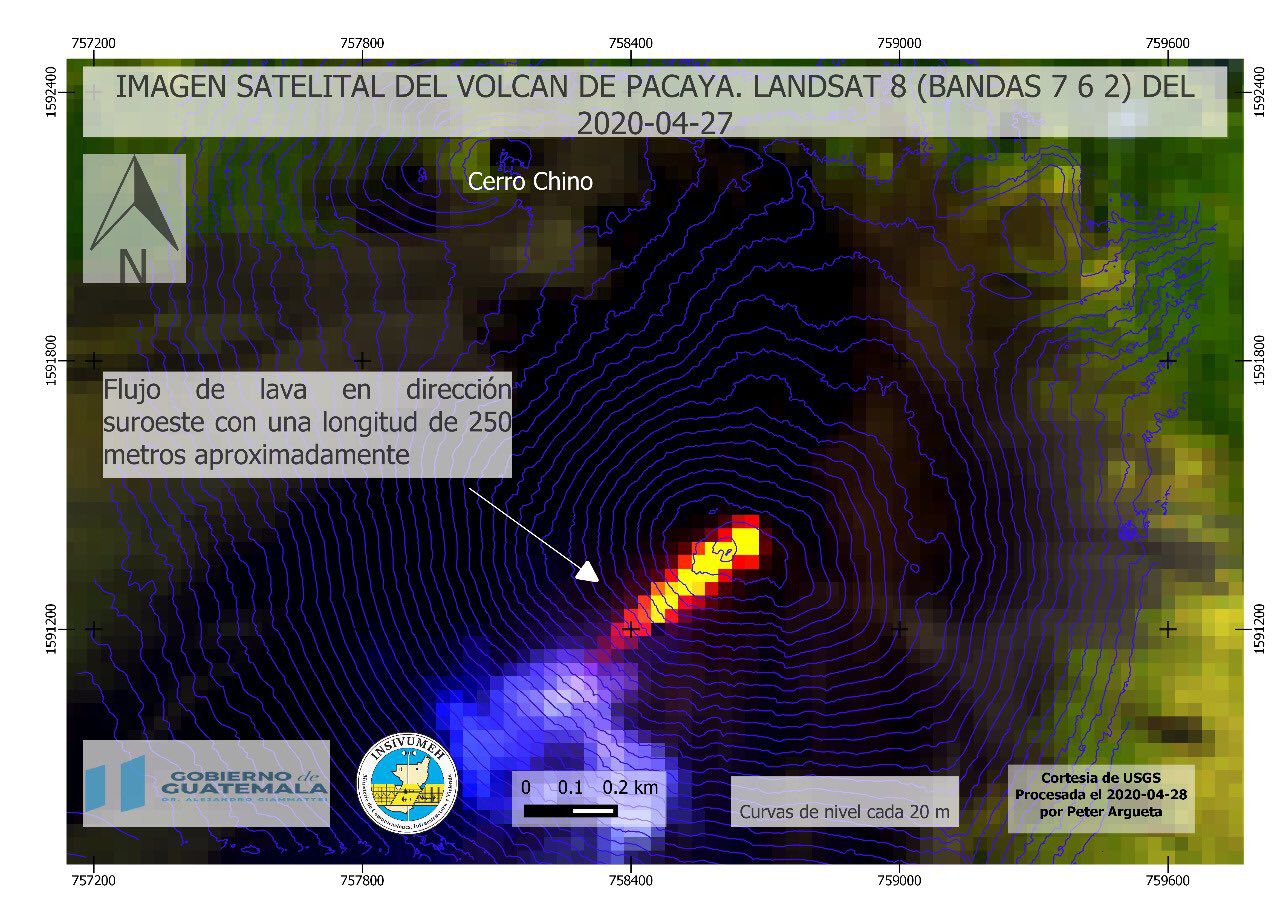 Pacaya - lava flow, 250 meters long, on April 27, 2020 - image Lansat 8 bands 7,6,2 - Doc. Insivumeh / USGS
In Guatemala, the Pacaya has shown significant seismicity since April 27 during the night, recorded by the PCG and PCG 5 stations. It was caused by the opening of a crack on the northeast flank of the volcano , according to Insivumeh; it emanates only gases.
A lava flow extends to the southwest, and has extended for 400 meters from the MacKenney crater. Simultaneously, Strombolian explosions are accompanied by incandescent ejections a hundred meters high.
The ban on climbing for guides and tourists is recalled by the Government of Guatemala.
Source: Insivumeh & the Government of Guatemala.
On April 27, a new hydrothermal eruptive episode marked the Rincon de La Vieja at 5:20 pm. It is characterized by a duration of 5 minutes and a plume reaching 1,000 meters above the crater.
New episode on April 28 at 9:19 p.m. local, lasting 1 minute, unable to determine the height of the plume, due to lack of visibility
Source: Ovsicori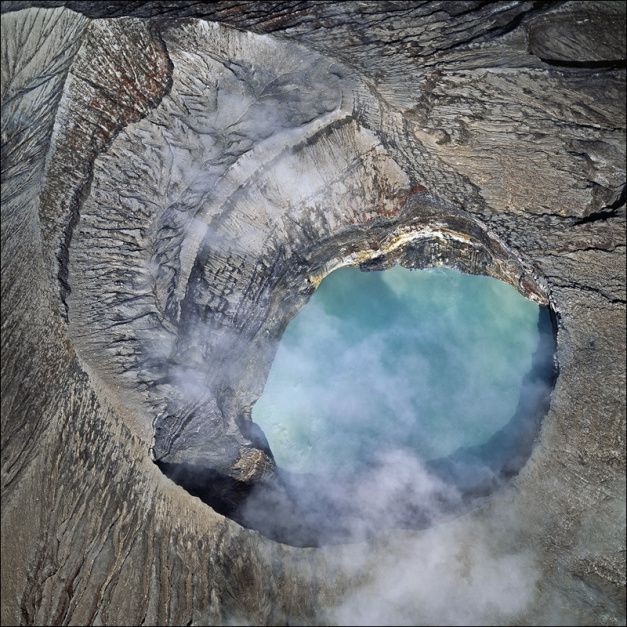 Rincon de La Vieja Crater - photo © Bernhard Edmaier, via "Bilder von der Erde" [Images of the Earth]
The activity continues at the Shindake crater of Kuchinoerabujima, with an eruption that occurred at 11:05 a.m. on April 29, characterized by a plume of ash and gas 1,000 meters above the crater. The plume flows north, then northeast.
Sources: NHK and JMA
The Steamboat Geyser, in the Norris basin at Yellowstone N.P., erupted in water on April 27 from 4:29 p.m. to 4:39 p.m. It is the third eruption for the month of April 2020 and the twelfth manifestation in the course of this beginning of the year.
It seems that this geyser is in a phase of more frequent watery eruptions, as it had in the 60s and early 80s. But this time, because of the Covid-19, its activity did not have spectators.
These eruptions have no implications for future volcanic activity at Yellowstone, but are part of normal geyser activity, even if it is erratic.
Source: Geysertimes, org - link