Publié le par Bernard Duyck
The Popocatépetl presented an explosion on April 13 at 11:16 p.m., which was accompanied by the expulsion of incandescent fragments on the flanks of the volcano, and a plume of gas and ash at a height of 1,500 meters, dispersing to the north-east.
The alert level remains at amarillo Fase 2.
Sources: Cenapred & webcamsdeMexico
A small hydrothermal explosion occurred on April 13 at 2:51 a.m. local in Rincon de La Vieja, Costa Rica. The observation of a degassing plume rising to 500 meters is reported by the Ovsicori.
Seismicity is characterized by a large tremor of variable amplitude, and occasionally earthquakes of low frequency and low amplitude.
No significant deformation of the volcano is recorded.
Source: Ovsicori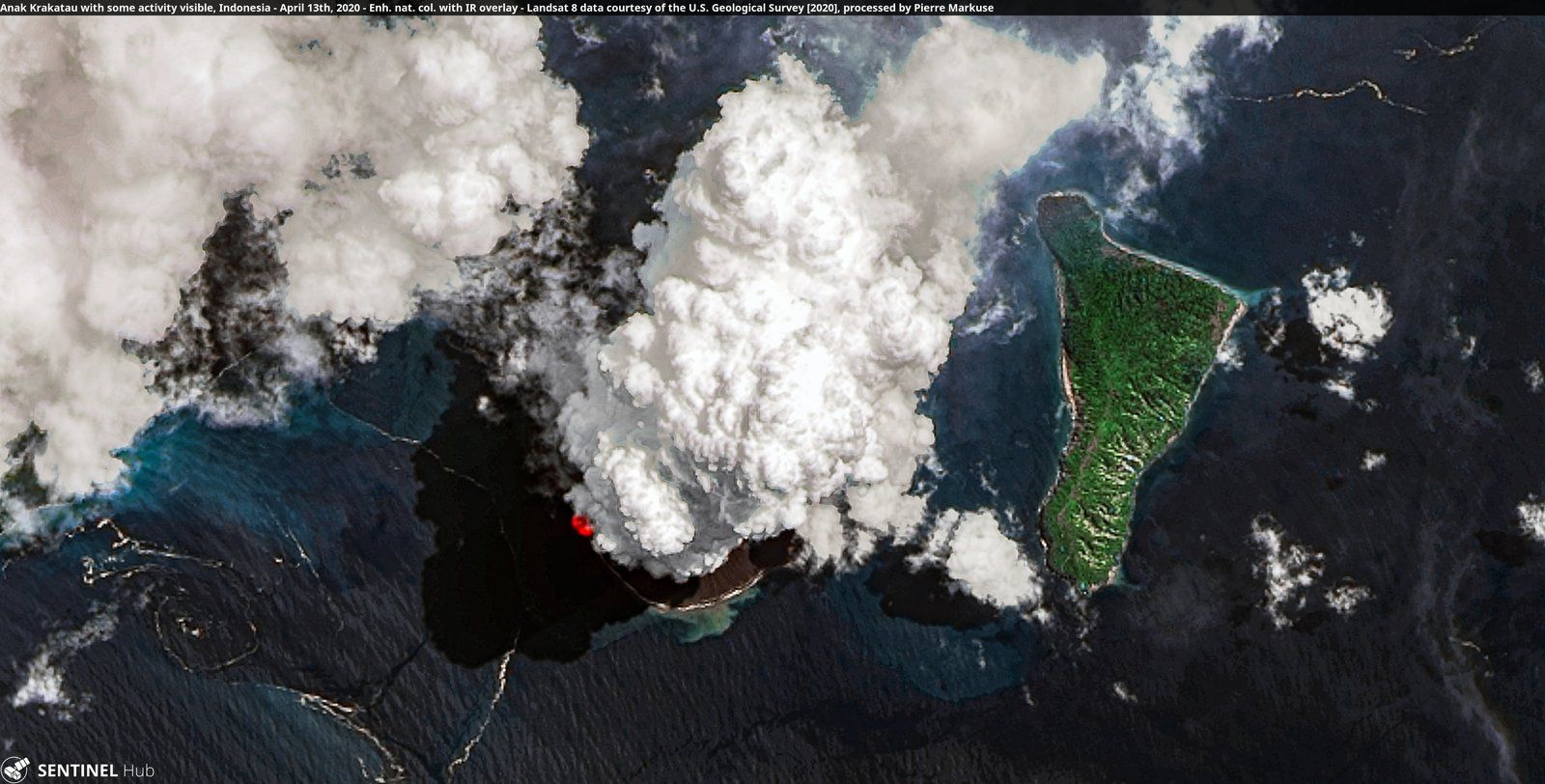 Anak Krakatau - Sentinel 2 image + data Landsat 8 / USGS - Doc. Pierre Markuse - one click to enlarge
At Anak Krakatau, the Citra satellite revealed continuous thermal anomalies on April 11, 12 and 13. A Sentinel 2 / Landsat 8 image shows a hot spot on April 13. The Mirova site also mentions this on these dates.
The PVMBG reports the seismicity level for this April 14 in the first part of the day:
- an eruption earthquake with an amplitude of 35 mm and a duration of 38 sec.
- a low frequency earthquake lasting 8 sec. 2 mm amplitude
- and the continuous tremor of dominant at 1 mm.
The alert remains at 2 / waspada, accompanied by the recommendation not to approach within a radius of 2 km.
Sources: PVMBG, Magma Indonesia, Sentinel-2 and Pierre Markuse.
In Karangetang, in the North Sulawezi area, the visibility of the volcano makes it possible to see fine white plumes 50-200 meters above the summit.
The PVMBG reports for this April 13 : 8 blast earthquakes with an amplitude between 4 and 10 mm and a duration between 15 and 21 sec.
At midday on April 14, two blast earthquakes between 4 and 6 mm and between 16 and 21 sec were recorded.
The activity level remains at 3 / siaga, with a prohibited area of ​​between 2 and 4 km. according to the slopes.
Sources: PVMBG, Magma Indonesia, Sentinel-2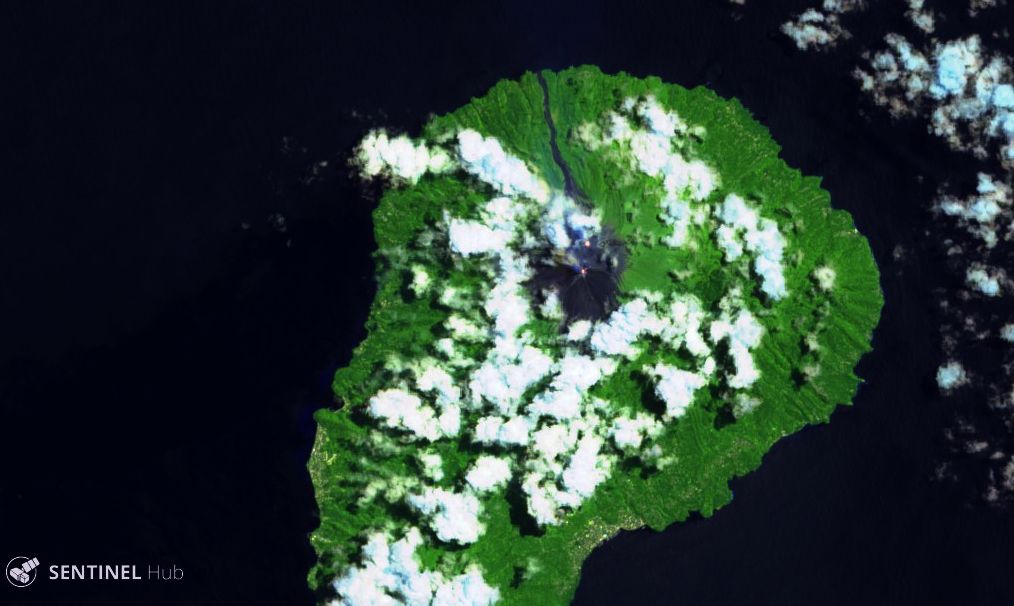 Karangetang - 13.04.2020 - hot spots at the 2 summit craters - image Sentinel-2 bands 12,11,4 - one click to enlarge