Publié le par Bernard Duyck
The KVERT confirms continuous activity at the Klyuchevskoy on April 27, of Strombolian type, with a lava flow on the south-eastern flank of the volcano, the Apakhonchich chute, phreatic bursts and the slag collapse accompanying these emissions.
The plume is noted at 5,500-6,000 meters asl., extending over 424 km to the northwest of the volcano.
The aviation code remains orange.
Sources: KVERT & VAACTokyo
April 26, 2020, ~ Eruption/Lava Flow time lapse ~ Klyuchevskoy Volcano, Russia
During the night, from 03.51 h 26.04.2020, a seismic swarm took place in the area of ​​the Phlegraean Fields of the Solfatara-Pisciarelli, consisting of a sequence of 34 tremors of magnitude between 0.0 and 3.1 , and with hypocentres between 1 and 2 km. The earthquakes were felt in the Pozzuoli region.
The seismologists of the Vesuvius Observatory (Naples Section of the INGV), who analyzed the events, did not detect any anomalies regarding the current development of the current bradisismic crisis. It is recalled that the appearance of seismic swarms normally occurs during a period characterized by bradisismic activity, such as that underway in the Phlegrean Fields since 2005. There are elements of novelty in the progression of the current phenomenon . The geochemicals of the Vesuvius Observatory are at work to carry out surveys on the fumaroles of the Solfatara-Pisciarelli area, and report that there have been no new mouths opened.
Sources: INGVvulcani, INGV osservatorio Vesuviano, and Associazione Italiana di Vulcanologia (AIV)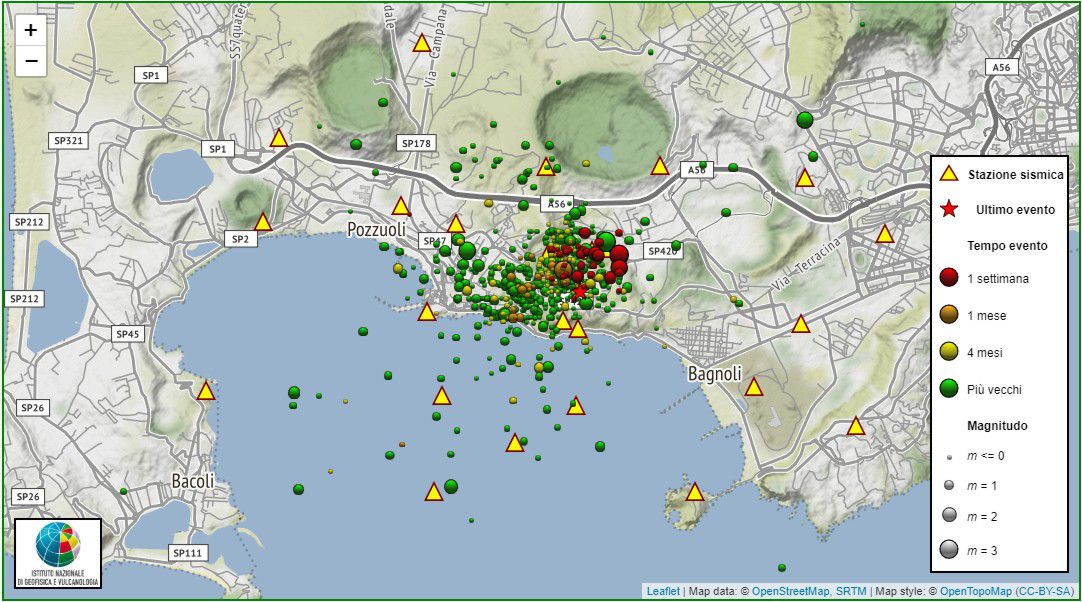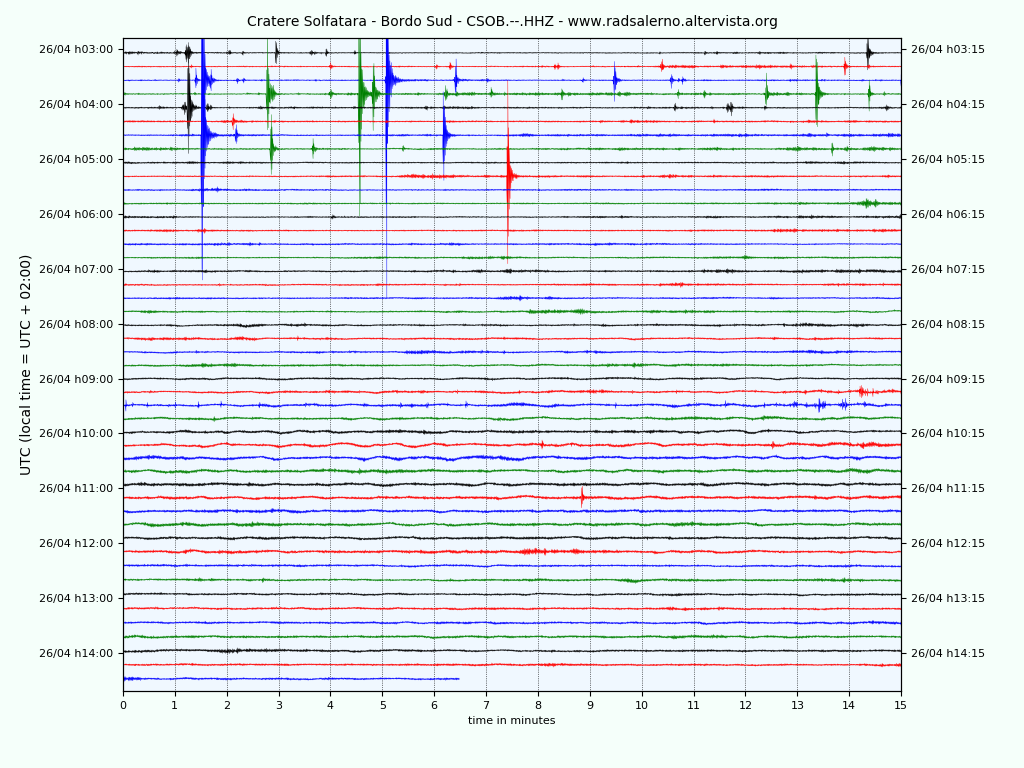 Phlegraean fields - location of earthquakes of the last days and seismogram of 04.26.2020 - Doc. INGVvulcani and seismogram statio Solfatara south edge / radsalerno.altervista.org
A total of 18 people, including 13 guards and drivers from Virunga National Park in the Democratic Republic of the Congo were killed on Friday April 24 in an ambush by militiamen. It is the deadliest attack in recent years in this sensitive region of Upper Kivu.
We must remember the ambush of April 2014, in which Emmanuel de Merode, National Park curator, anthropologist and Belgian primatologist was seriously injured. Inaugurated in 1925, the park has since suffered repeated attacks by rebel groups, militiamen and poachers.
Respect to these rangers who protect mountain gorillas, and biodiversity, risking their lives, and condolences to the families of the victims of barbarism.
The park management declares that these tragic events will not stop the development programs carried out for the benefit of the neighboring communities, who aspire to live in an atmosphere of justice and peace.
Source: Virunga National Park - https://virunga.org/fr/news/updated-statement-from-virunga-national-park-on-recent-attack