Publié le par Bernard Duyck
In Sabancaya, the IGP recorded and analyzed the presence of approximately 380 earthquakes of volcanic origin, associated with the circulation of fluids (magma, gas, etc.) inside the volcano, in the week of 4 as of May 10, 2020.
Between May 4 and 6, earthquakes of magnitude M3 occurred : seven to M3.0, located between 12 km to 15 km north and northeast of the volcano, near the populated centers of Maca and Pinchollo , respectively. These events would be associated with the tectonic and volcanic activity of the area.
In addition, on average 11 daily explosions of low to medium intensity were recorded; the ash and gas plumes reached up to 3,000 meters above the summit, with a dispersion going from east to north of the volcano. Between May 5 and May 7, a slight ash fall was reported in the districts of Lari, Macay Achoma, located northeast of the volcano.
The monitoring of the deformation of the volcanic structure, using GNSS data (processed with fast orbits), does not present any significant anomalies.
Satellite surveillance has identified the presence of 4 thermal anomalies with heat between 1 MW and 33 MW, associated with the presence of a lava body (dome) on the surface of the volcano crater.
The alert level remains orange, with a prohibited area of ​​12 km radius around the crater
Source: I.G. Peru

On May 11, 2020, a seismic swarm, consisting of 35 earthquakes of magnitude greater than 2.0, was detected around the submarine volcano Lō 'ihi, ~ 30 miles off Ka Lae (South Point). The 3 largest so far have occurred between 12-1 p.m. local measuring M3. 9, M3. 7 & M3. 8, the map showing 56 earthquakes in the region in the past 2 weeks.
Most events are in a depth range of 4-7.5 mi, with a few smaller events indicating more subtle adjustments.
These earthquakes are observed by seismometers located on Big Island, and have a relative resolution.
Source: USGS - HVO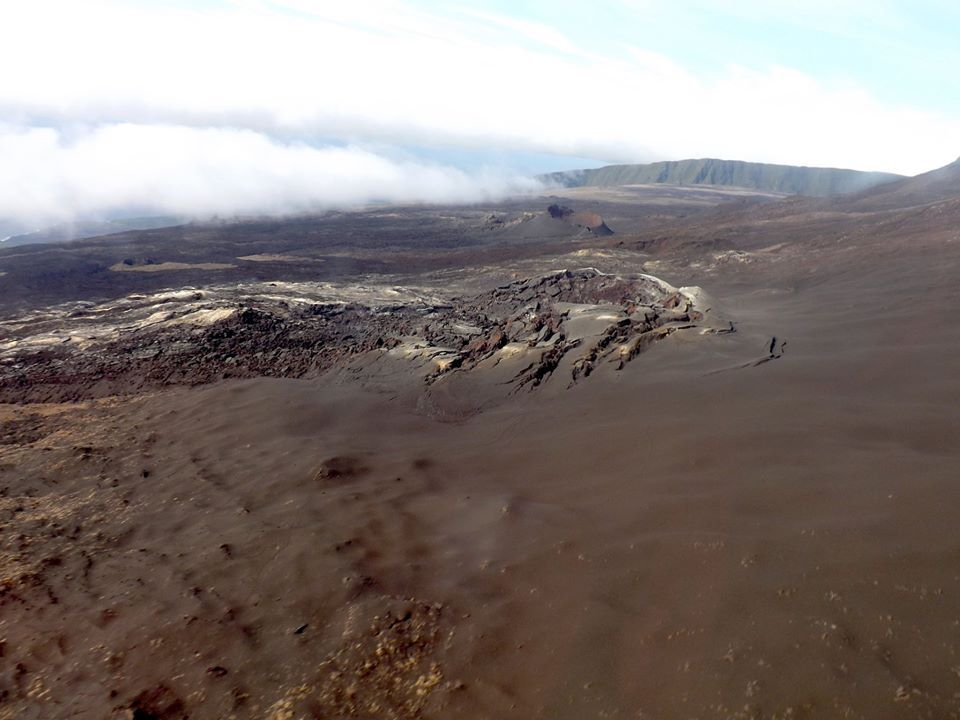 Piton de La Fournaise - 11.05.2020 - zone of the eruption of 2-6.04.2020 - Difficult denomination: a crater or an eruptive crack - photo OVPF / SAG / PGHM
At Piton de La Fournaise, OVPF scientists are back on the volcano, from the first hours of deconfinement. An overview of the eruption zone from 2 to 6 April 2020 could be carried out, with the assistance of SAG and the PGHM, as well as lava samples.
Results are expected in the following days
Source: OVPF / Twitter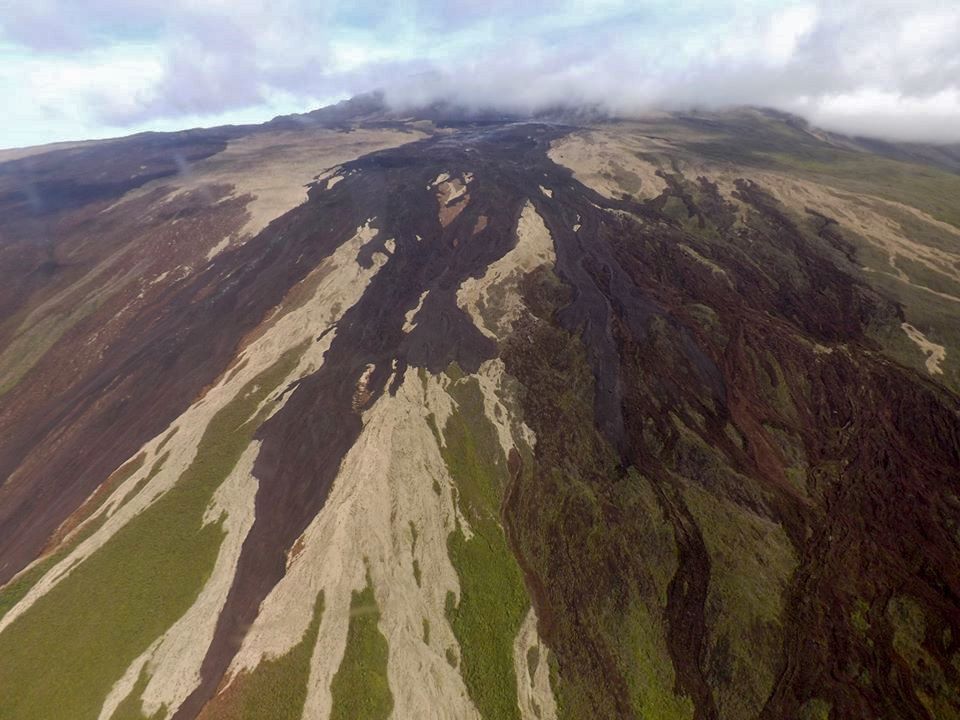 Piton de La Fournaise - 11.05.2020 - Dolomieu area affected by the eruption of 2-6.04.2020 - photo OVPF / SAG / PGHM