Publié le par Bernard Duyck
The activity of the Sakurajima, currently on alert level 3 / climbing restrictions, has remained at a high level for a fortnight, with some nice explosions.
Among the most recent, the JMA noted a powerful explosion on May 20, 2020 at 10:45 pm local time, which generated a dense plume of ash and gas, reaching 4,000 meters and drifting east. Incandescent material was ejected on the slopes and caused block avalanches; the area affected by ballistic impacts and pyroclastic flows is set 2 km from the crater.
Sources: JMA & VAAC Tokyo
The KVERT signals a continuation of the eruptive activity of the Ebeko, in the northern Kurils.
On May 21, 2020, an explosion, observed by volcanologists based in Severo-Kurilsk, was accompanied by an ash plume at more than 2,600 meters asl., Drifting southeast over 5 km.
Source: KVERT
The lowered cone left by the eruption of Piton de La Fournaise between April 2 and 6, has just been baptized " Piton Voulvoul ", a Creole name of Malagasy origin, volvolo meaning small hairs ... like the many hairs of Pélé emitted by the lava fountains of the eruption, and scattered by the wind on a part of the island.
In the Plaine des Sables, these clusters took the form of rolls, like the sheep of dust on the floor of houses, the voulvoul in Creole. The Plaine des Sables and Les Hauts are whitened in this period by morning frosts ... the winter period will be cold on the volcano.
This name was assigned as always jointly by the Cité du volcan, the OVPF and the Réunion National Park.
Source: OVPF and Weather News 974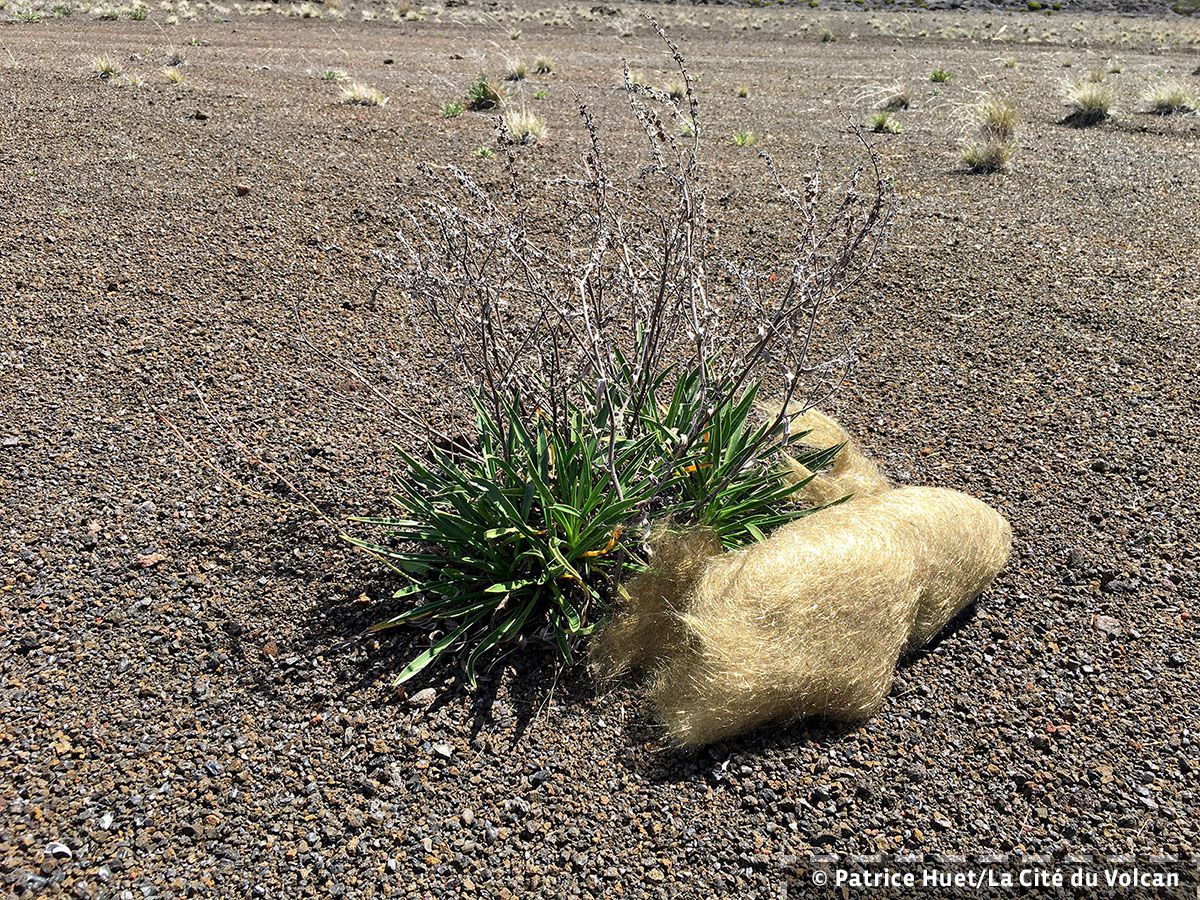 Piton Voulvoul owes its name to Pélé's hair, the wills in Creole - photo Patrice Huet / La cité du volcan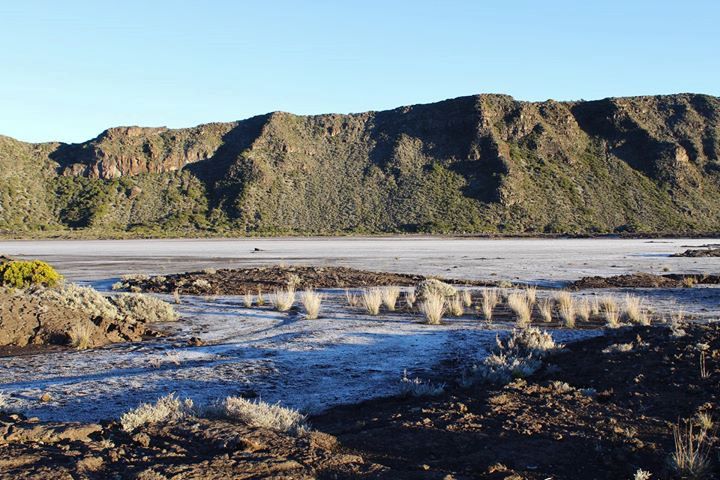 Piton de La Fournaise - The Plain of Sands under the Frost - photos Erine Pitou 19.05.2020 / Weather News 974 via OVPF
The pyroclastic materials emitted by the Tolbachik eruptions in 2012-2013 were analyzed: there were identified around 700 diamond crystals of cubo-octahedral shape, and homogeneous internal structures. Two groups of impurities could be determined: The first group, N and H, the most common structural impurities in diamonds, are distributed homogeneously. All the other elements observed (Cl, F, O, S, Si, Al, Ca and K) form local concentrations, implying the existence of inclusions, causing high concentrations of these elements.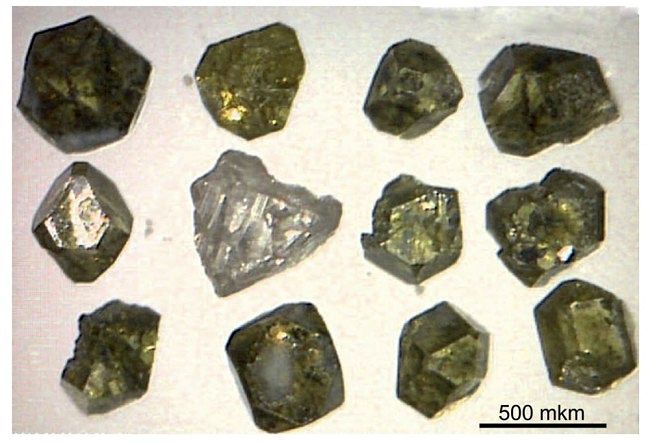 Microdiamonds found in lava from the 2012-13 eruption at Tolbachik. "Mkm" scale is micrometer (0.00003 inch). (Credit Galimov et al. 2020 American Mineralogist)
Normally diamonds - xenocrysts - are part of foreign rock - xenolith - raised during a kimberlitic eruption; they are not really related to magma, but rather to its rise.
Tolbachik diamonds, according to geological, geochemical and mineralogical data, have their origin seeming linked to hot gases released after a massive explosive eruption ... hot volcanic gases loaded with carbon dioxide and other elements have cooled in bubbles and quickly crystallized the minerals into diamonds.
No rush to a new Eldorado ... these tiny diamonds simply show that they can form directly from a gas, without the need to have been subjected to strong pressures
Source: American Mineralogist - Enigmatic diamonds from the Tolbachik volcano, Kamchatka - link