Publié le par Bernard Duyck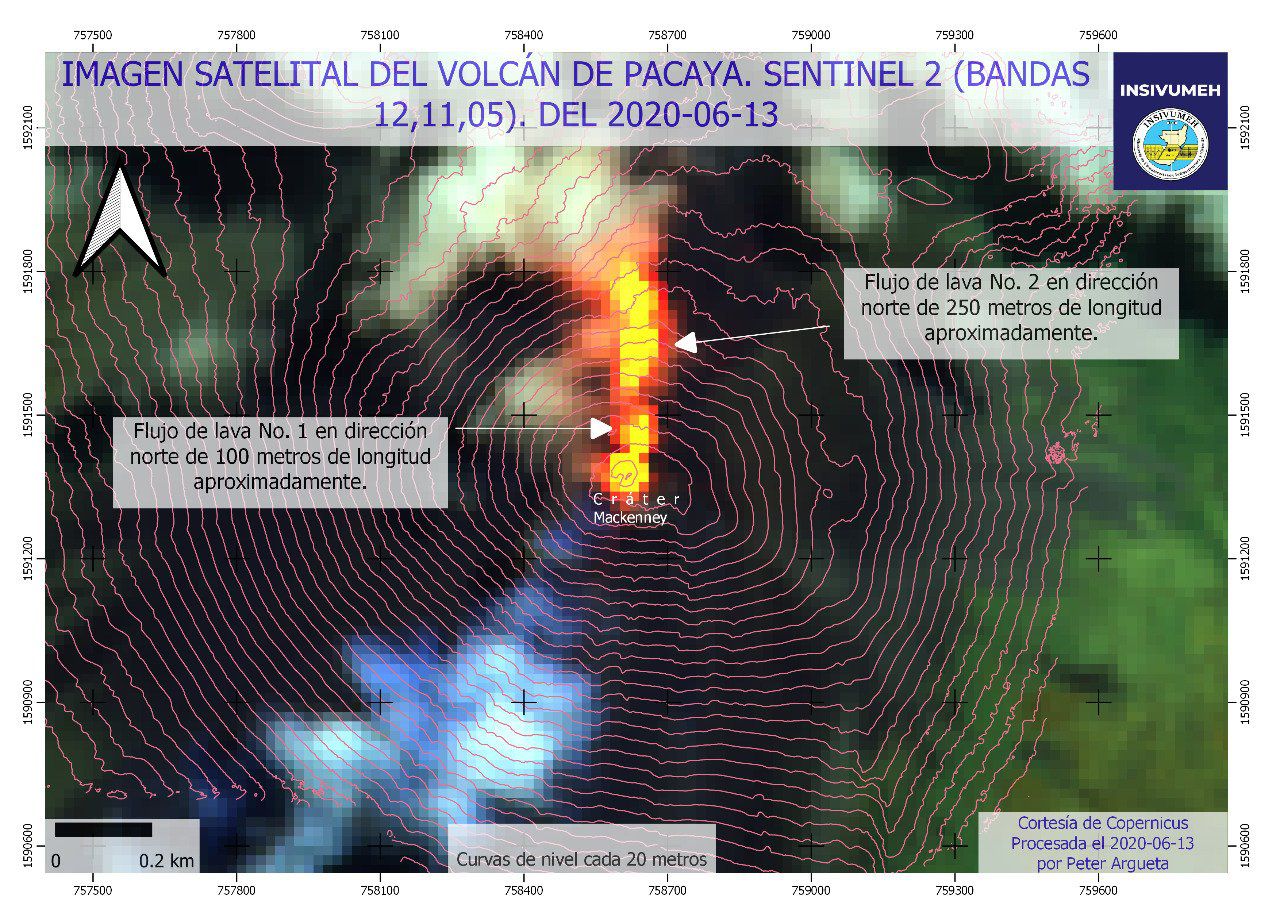 Pacaya - 13.06.2020 - Two emission points of lava flows are identifiable: the McKenney and another one hundred meters below the summit - Image Sentinel-2 bands 12,11,5 - Doc. Insivumeh - one click to enlarge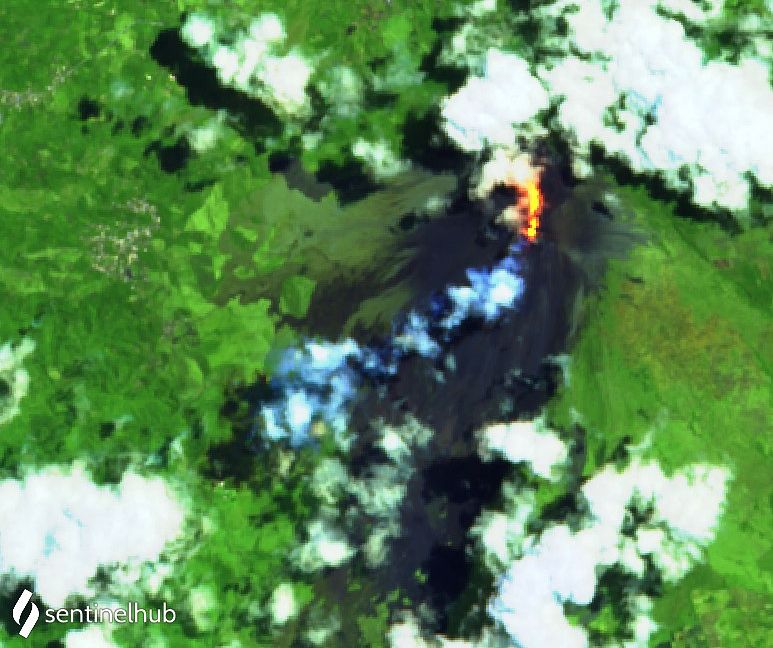 Pacaya - 06.13.2020 - the two emission points of the flows on this image Sentinel Hub bands 12,11,4 - one click to enlarge
In Guatemala, the MacKenney crater of the Pacaya presents strombolian explosions observed during the night and early morning of June 14, 2020, with the expulsion of incandescent materials from 50 to 100 meters above the crater. During the day, the activity is marked by a white fumarole, which the wind disperses to the west and northwest.
A lava flow about 250 meters long is observed in a northern direction, which emerges from an eruptive focus on the north flank, about 100 meters below the crater. These two sources of lava can be identified on a Sentinel-2 bands 12,11,5 image from June 13 / Insivumeh
The PCG and PCG5 seismic stations record tremors associated with the rise of magma and gases.
Source: Insivumeh
In Sheveluch, the growth of the lava dome continues, characterized by explosions and ash plumes emitted at more than 5,000 meters asl. before drifting northeast.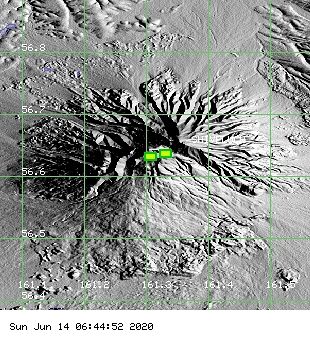 An incandescence marks the dome and the avalanches of blocks which accompany the process.A moderate thermal anomaly is reported by Mirova for the period from June 8 to 14, 2020.
Aviation code stays orange
Sources: KVERT & Mirova
On Saturday June 13, with the support of the National Guard, expert staff from the Geophysical Institute of the National Autonomous University of Mexico (UNAM) and the National Center for Disaster Reduction (CENAPRED), an overview of the Popocatépetl volcano found that the internal crater maintains a diameter of 350 to 380 meters and the approximate depth is 100 to 150 meters, which is covered with tephra. At the bottom, remains of materials from a dome, probably put in place in May, were observed.
Cenapred reports 2 explosions on June 5, one on June 8, and one on June 13, 2020.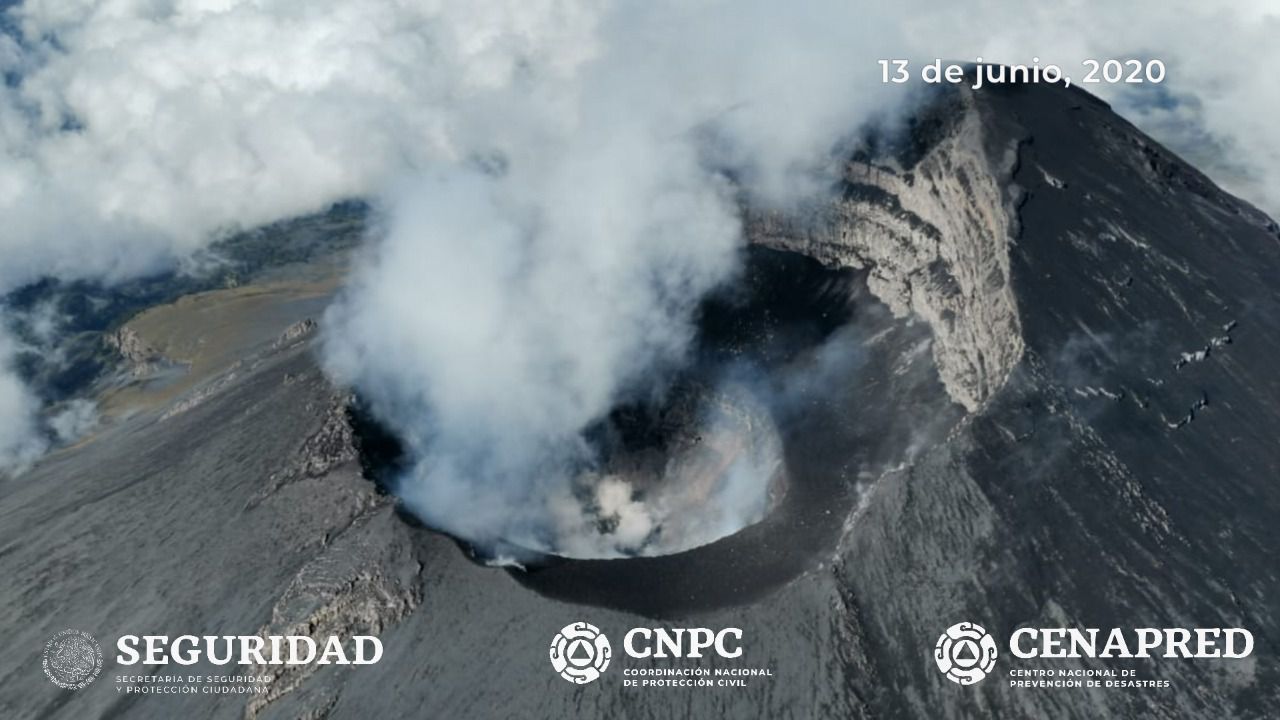 Popocatépetl - the summit and the crater during the overflight on 13.06.2020 - doc. Cenapred / CNPC / Seguridad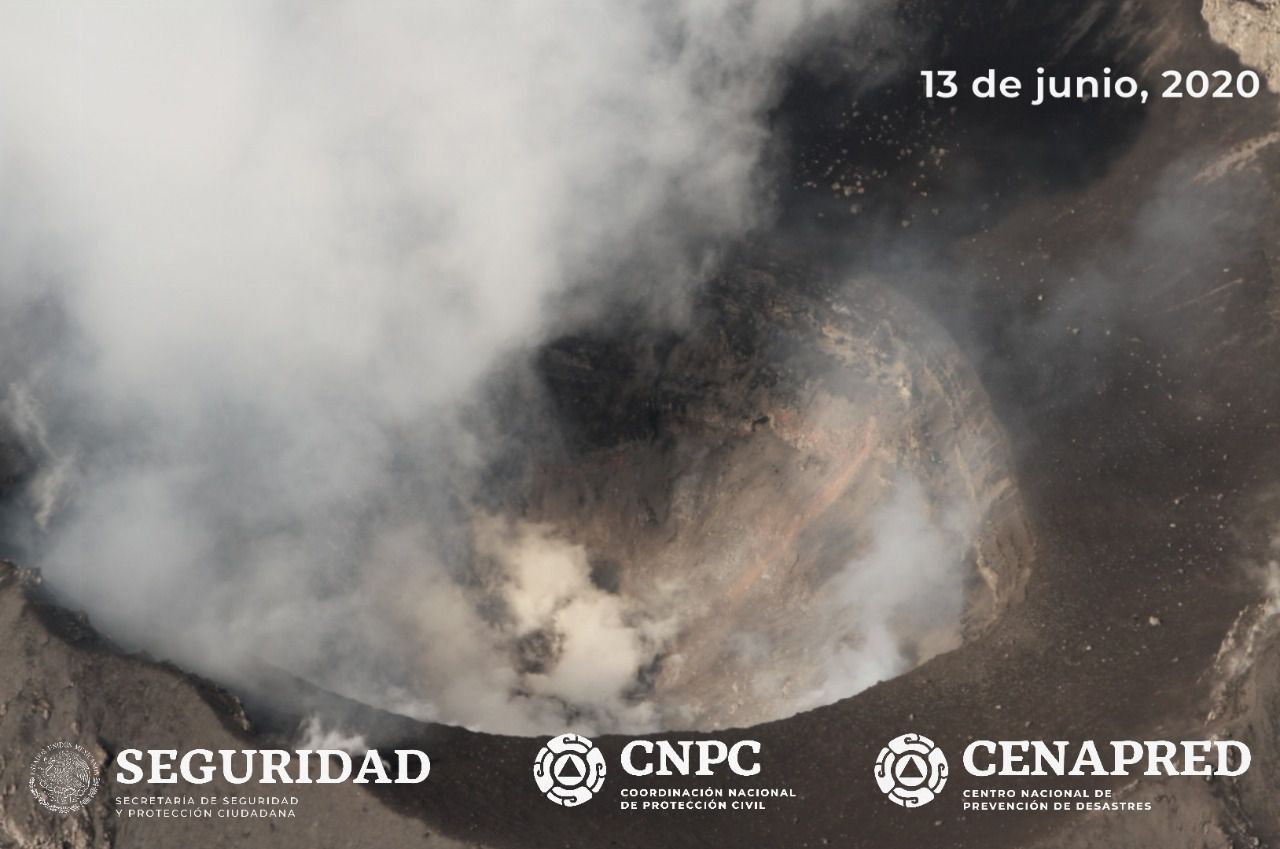 Popocatépetl - Interior of the crater during the overflight on 13.06.2020 - doc. Cenapred / CNPC / Seguridad
In the past 24 hours, using the Popocatépetl volcano monitoring system, 225 exhalations have been identified, accompanied by water vapor, volcanic gases and sometimes small amounts of ash. In addition, 295 minutes of tremor were recorded.
In the morning there is a slight emission of vapor and gas moving south-east (SE)
The volcanic alert remains Amarillo fase 2
Source: Cenapred - report of 14.06.2020