Publié le par Bernard Duyck
The ongoing eruption of Sangay, in Ecuador, left these 8 and 9 June several localities covered with ashes; this situation follows a change of wind direction towards the coast and towards Guayaquil.
Guyayaquil Airport has stopped flights to clean the runways, and authorities are removing ashes from public spaces to prevent respiratory problems they may cause. Roads have been closed in the provinces of Los Rios and Chimborazo. (Reuters Agency)
The IGEPN reports an eruptive episode on the night of June 8, with the lava front collapsing on the southern flank of the Sangay, associated with pyroclastic flows towards the rio Volcán on the south-eastern flank; the ashes are deflected west under strong winds
An emission of ash and gas is reported this June 9 in the morning, at a height of 1,500 meters above the crater in a western direction.
The VAAC Washington reports on several episodes of ash and gas emissions, at a maximum height of 1,770 meters, and a drift to the west and southwest.
Sources: IGEPN, VAAC Washington and Reuters agency
During the period from 1 ° to 7 June 2020, the activity of Etna was characterized by eruptive activity in the New Crater of Southeast (NSEC) and the degassing of a variable character from the other summit craters.
A modest intracratric strombolian type activity continued at the NSEC without interruption of time in the saddle cone reported in the previous bulletin. On the surface, this activity produced an intense pulsating degassing, which at night resulted in lightning flashes of variable intensity, discontinuous and weak emissions of ash which quickly dispersed in the atmosphere and occasional expulsion of shreds of lava at - above the edge of the cone crater.

Seismicity is linked to low fracturing events, to high tremor levels. The infrasonic activity was considerable, decreasing towards the end of the week.
Etna's ground deformation monitoring networks have not shown any significant changes in the past week. Thermal activity in the summit area remained low, as did the flow of sulfur dioxide.
Sources: INGV OE - Bollettino Settimanale 01/06/2020 - 07/06/2020 (data emissione 06/09/2020)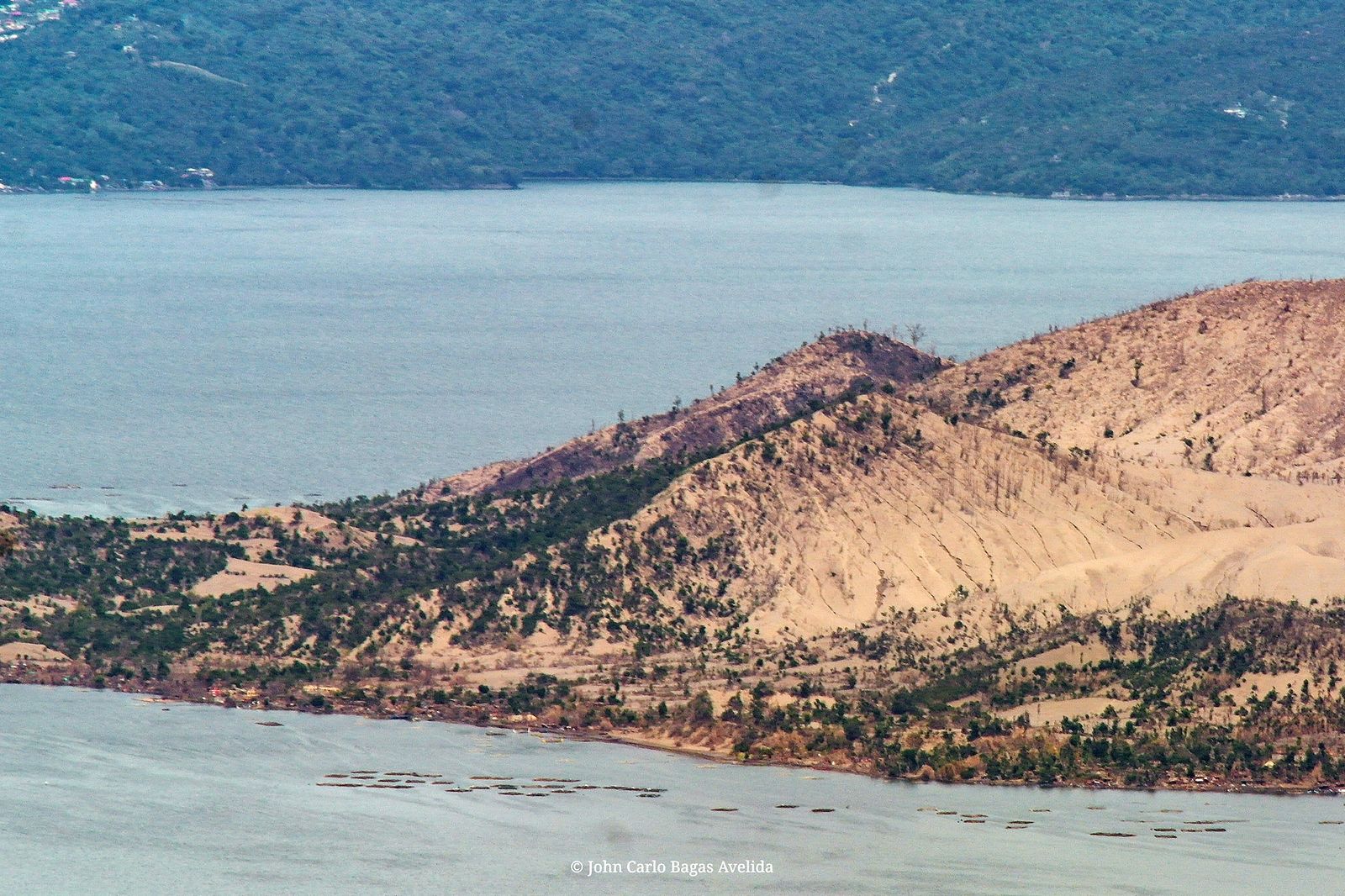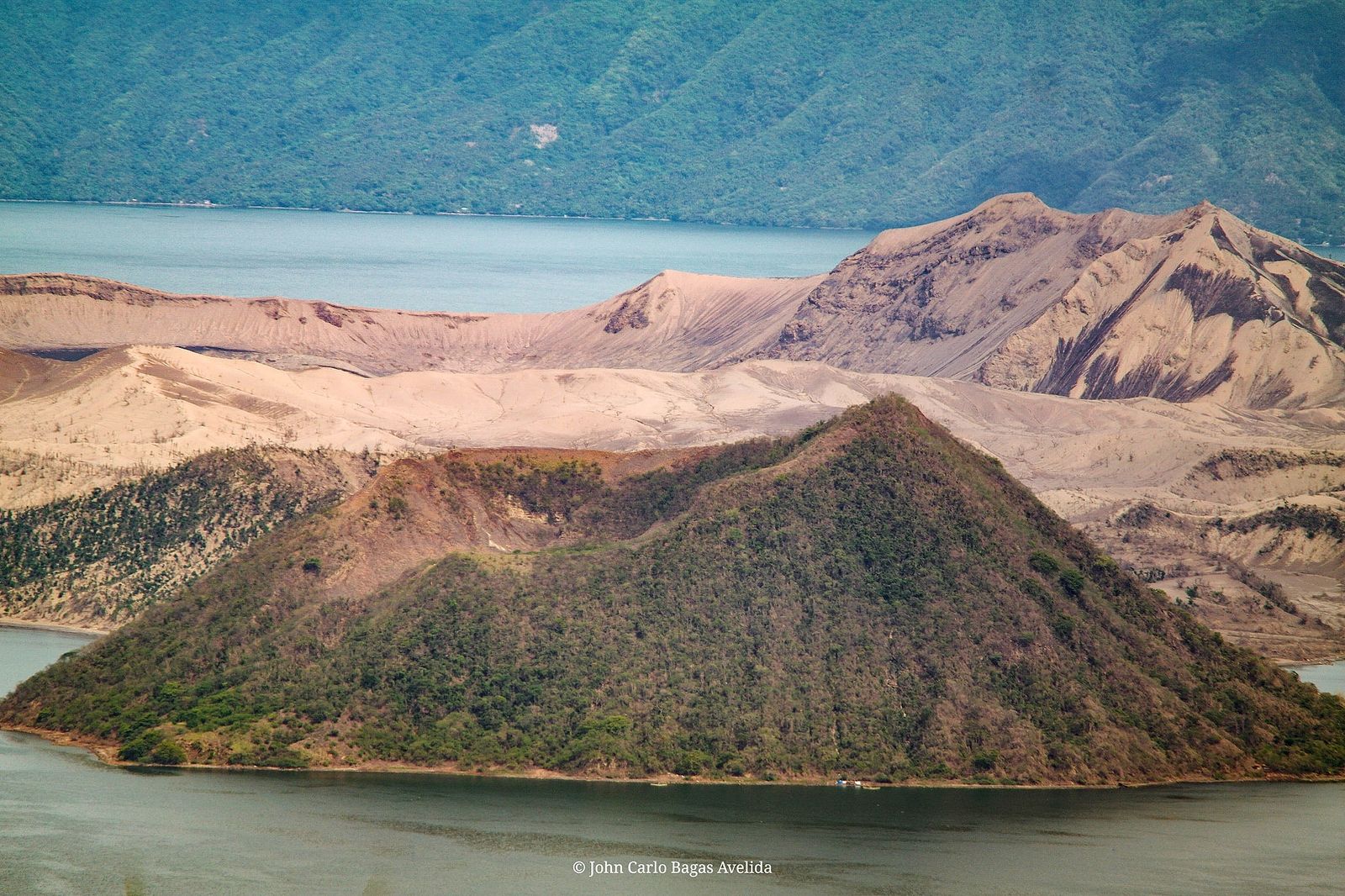 Taal - Several months after the Taal eruption, vegetation is noticed in certain parts of Volcano island - photo GMA News / YouScoopers - John Carlo Bagas Avelida
In the Philippines, the Taal remains on level 1 / abnormal alert in recent days, with 1 to 5 volcanic earthquakes recorded per day.
During the past 24 hours, weak fumarolic activity, rising to ten meters before drifting to the southwest is observed at the main crater and the vents along the Daang Kastila trail.
Several months after the Taal eruption, vegetation is noticed in certain parts of Volcano island ... which remains a zone of permanent danger.
Sources: Phivolcs & GMA News / YouScoopers - John Carlo Bagas Avelida