Publié le par Bernard Duyck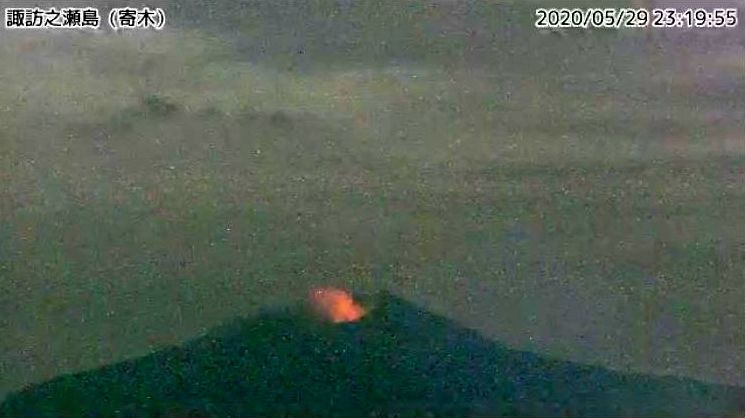 Suwanosejima - a permanent nocturnal glow is observed at the summit crater - photo 05.29.2020 TaTohru / Twitter)
JMA reports that continuous eruptive activity has marked Suwanosejima, in the Ryukyu Islands, in recent days. The last eruptive episode dates from May 29 at 11:19 p.m. local, accompanied by a plume reaching 1,200 meters above sea level, drifting east.
Night glow marks the summit crater.
An area of ​​one kilometer radius around the crater is likely to be impacted by bombs and / or pyroclastic flows.
Source: Japan Meteorological Agency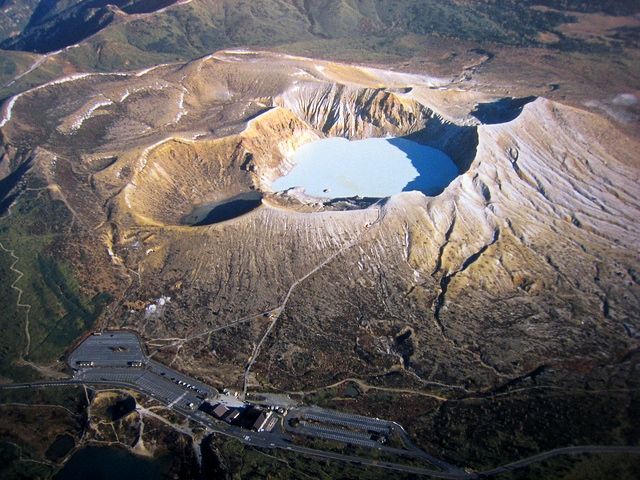 Kusatsu-Shirane - Pyroclastic cones and crater lakes (Karagama, Yugama and Mizugama) overlap in the summit part of the massif - photo via Volcanologia Esia
The number of volcanic earthquakes increases again in Kusatsu-Shirane.
Authorities have closed some access roads following collapsed trees and landslides. Atmospheric conditions are unstable, with hail and thunderstorms in Nagano Prefecture.
Source: NBS Nagano
In Kamchatka, the activity of Karymsky, in orange aviation code, continues, with almost constant emissions of ash for weeks, with fallout of ash on the sides of the volcano and a dispersion towards a south-eastern sector.
On May 31, an ash plume was reported by KVERT, at 2,000 m amsl., as were thermal anomalies.
A Strombolian activity continues at Klyuchevskoy, with this May 31, an ash plume at 5,500 meters above sea level, and a lava flow in Apakhonchich chute, on the southeast flank of the volcano.
The aviation code remains orange.
Sources: KVERT, VAAC Tokyo and Sentinel-2
In Iceland, seismic activity has resumed on the Reykjanes peninsula since May 30. The IMO reports about 300 earthquakes since midnight, the strongest of M 2.7 felt in Grindavik.
During the week of May 20 to 27, 120 earthquakes were counted.
New GPS, InSAR, and radon measurements taken on May 26 indicate soft re-inflation near Þorbjörn; a longer-term series of measures is necessary to understand the processes and assess the risks. The phase of uncertainty declared by the Protecton Civile is still in force.
Source: IMO