Publié le par Bernard Duyck
Between June 13 and 14, 2020, the IGPeru identified at Ubinas the occurrence of 9 earthquakes of magnitude less than M1.9, located 4 km south of the crater and 2.5 km from depth, associated with rock rupture processes in the volcano. Similarly, a seismic signal was recorded which would be associated with the movement of volcanic fluids (water vapor and gas).
Surveillance cameras installed in the Ubinas recorded plumes of gas and water vapor that reached up to 700 m above the summit of the volcano, scattered emissions to the southeast sections of the volcano.
Both the monitoring of the deformation of the volcanic structure and the satellite monitoring (SENTINEL, IMO-NASA systems (SO2 gas) and MIROVA (thermal anomalies) recorded no anomalies during the analysis period.
It is recommended to keep informed about the volcanic activity published by the I.G.P., and not to approach within a radius less than 3 km from the crater
Source: I.G. Peru
In the past 24 hours, using the Popocatépetl volcano monitoring system, 194 exhalations have been identified, accompanied by water vapor, volcanic gases and sometimes small amounts of ash. In addition, four minor explosions were recorded at 5:30 p.m., 6:03 p.m. and 6:18 p.m. on June 16, and at 1:26 a.m. on June 17.
In addition, 591 minutes of low and medium amplitude tremors were recorded.
During the morning and at the time of this report, there is an emission of steam and gas with slight amounts of ash moving to the southwest.
Source: Cenapred
No eruptive activity has been observed or detected in Cleveland, in the Aleutians, since a short-lived explosion on the evening of June 1, 2020 (local time). Also, the aviation color code and the volcano alert level were reduced to Yellow / Advisory earlier in the day on June 17.
Lava effusion and explosion episodes may occur without prior warning. The Cleveland explosions are normally short-lived and pose an aviation hazard only in the immediate vicinity of the volcano. Larger explosions which present a more widespread danger to aviation are possible.
Source: AVO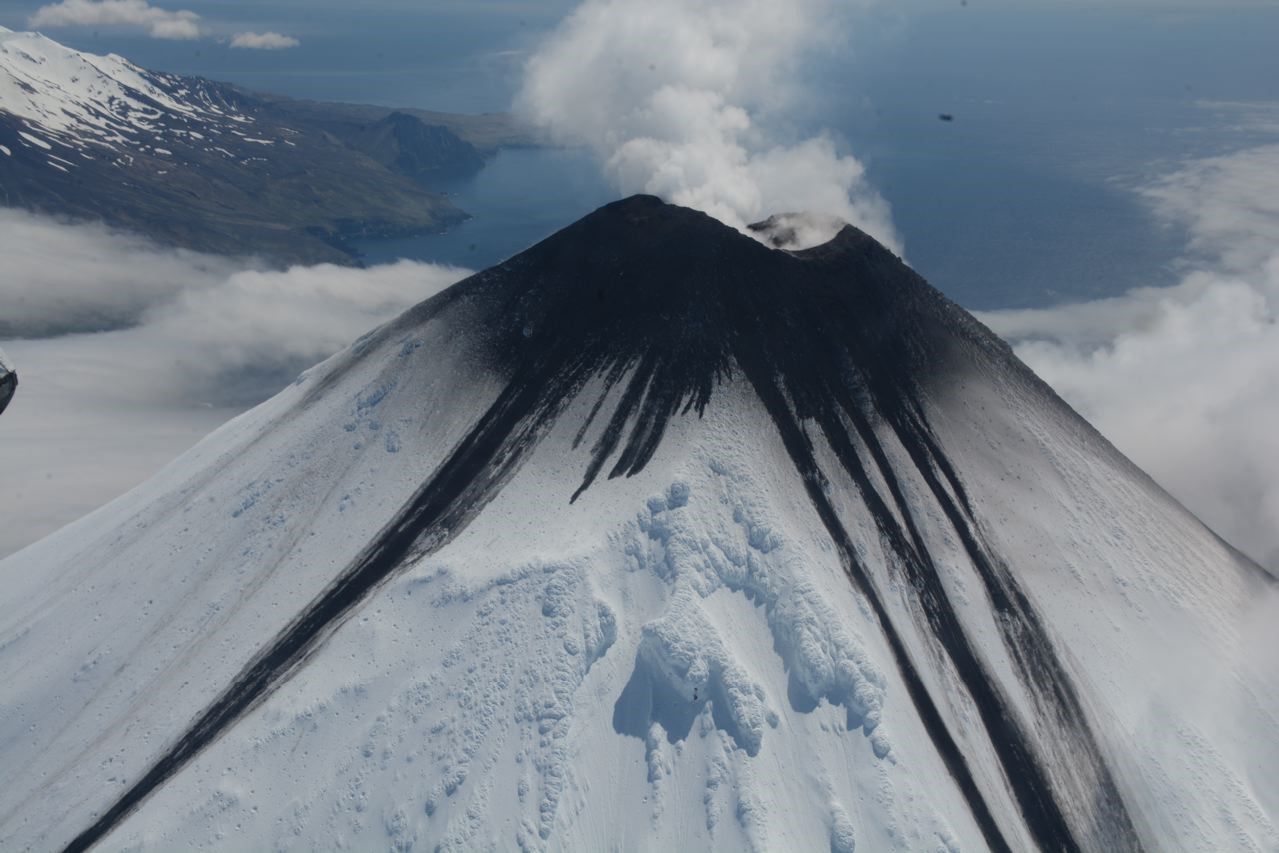 Cleveland - the summit marked by the deposits of the explosion of June 1 - photo Mees, Burke / AVO / 03.06.2020 / 12h
The lava has returned to the southern pit crater of Erta Ale, Ethiopia.
Following a post by Tanguy de Saint-Cyr on a possible reactivation of the lake on June 12, the examination of the Sentinel-2 images shows a radical change between two passes of the satellite.
On June 12, a weak pixel marks a thermal anomaly ... on June 16, this thermal anomaly seems to cover the entire south pit crater, while no spot no longer marks the secondary lava field.
Sources: Tanguy de Saint-Cyr and Sentinel Hub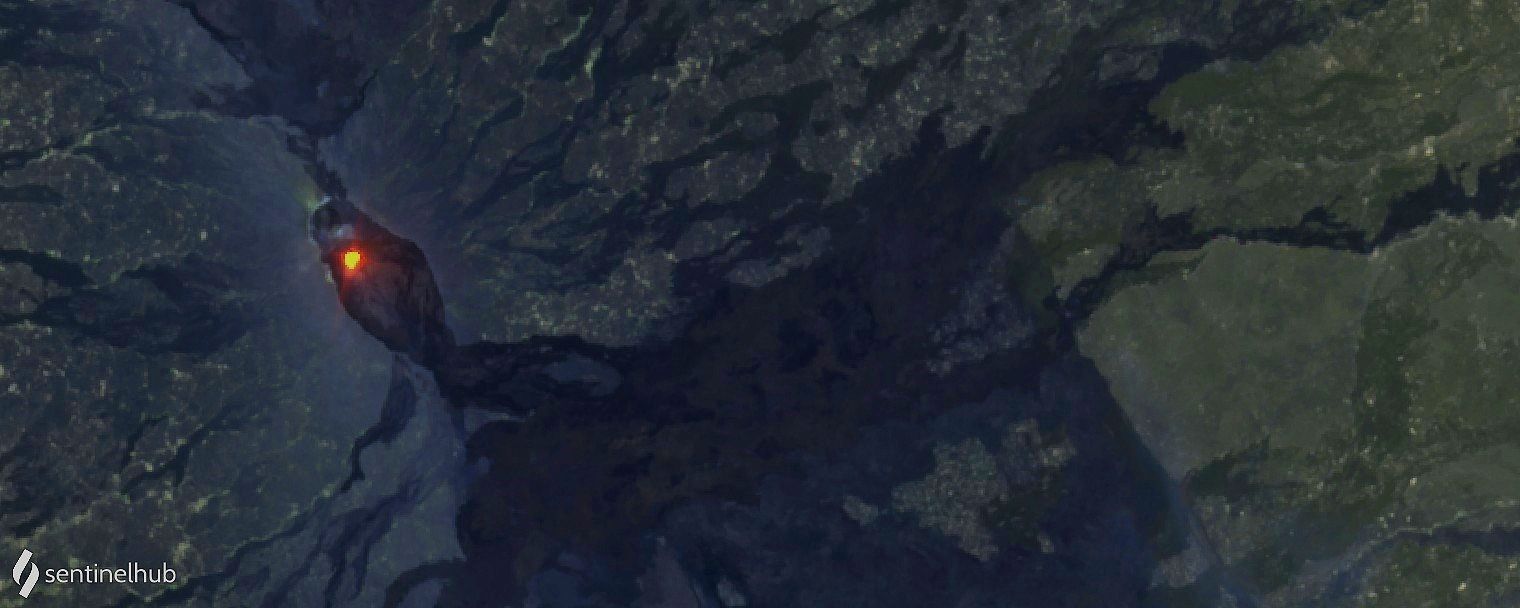 Erta Ale - image of the caldera and the volcanic field to the south on 17.06.2020 / Sentinel-2 L2A bands 12,11,4 - one click to enlarge