Publié le par Bernard Duyck
Sangay, in Ecuador has had an emission of lava, and glowing materials since May 2019, and a remobilization of the deposits on its south-eastern flank.
A night clearing on June 2 at 10:04 p.m. revealed these events on the ECU-911 webcam.
In its report of June 3, the IGEPN reports gas and ash emissions at more than 1,000 meters above the crater, with a plume towards the southwest, this afternoon June 2 and early June 3.
The lava flow, the incandescent materials and the remobilization of the deposit on the southeast flank are observed.
At the seismicity level, there are between 2 and 3 June at 11 a.m., 15 LP earthquakes and 222 explosion earthquakes (number increasing).
The level of surface activity and internal activity remain "high", with an unchanged trend.
Source: IGEPN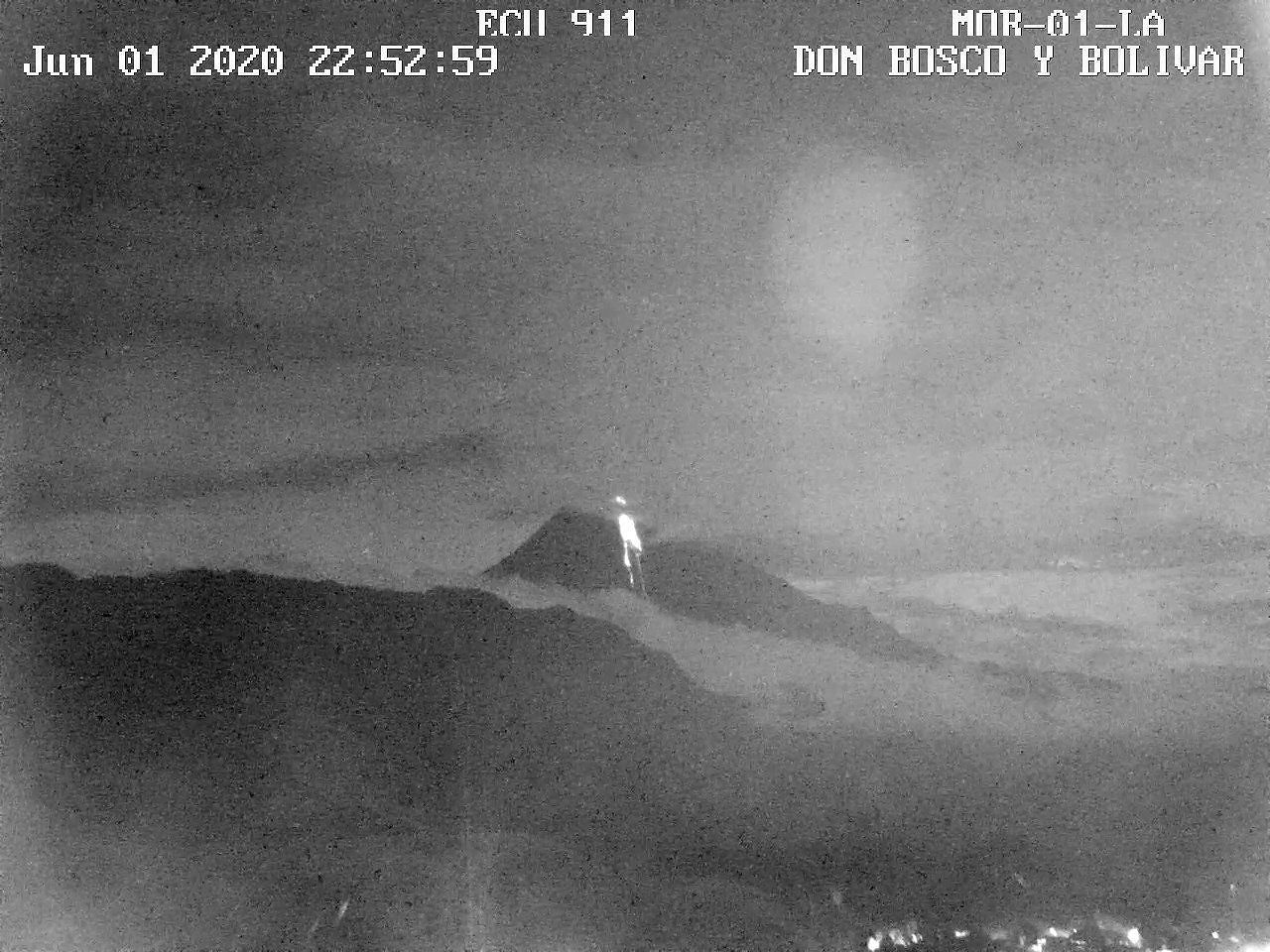 Sangay - Lava flow on the SE flank on 01.06.2020 / 22h52, with a covered summit - IGEPN ECU-911 webcam
In Kluchevskoy, Kamchatka, Strombolian activity and emissions of ash and gas continue on June 3.
The lava flow continues to progress on the south-eastern flank of the volcano, and descends to the level 3,500 meters according to Volkstat.ru.
A significant thermal anomaly persists, according to Mirova.
The volcanologists cleaned up the road to the observation deck, which is not easy given the weather conditions.
Sources: KVERT, Volkstat & Mirova.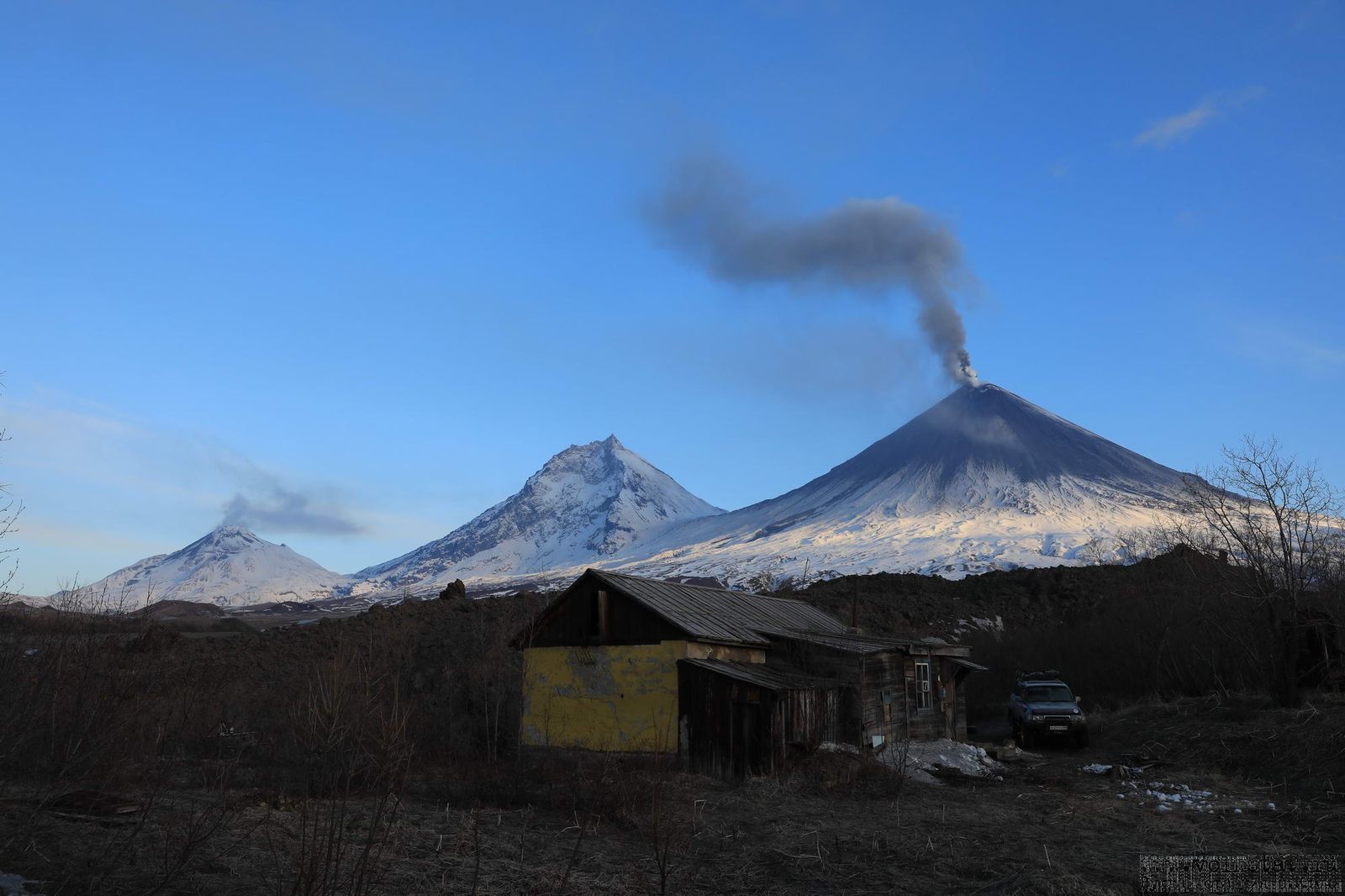 Klyuchevskoy - photo uploaded on 02.06.2020 - Volkstat.ru / Site not directly accessible at the moment
The Sakurajima remains erupting, with a large explosive episode this June 4, 202 at 2:59 am JST; the whole summit, up to 2 km. of the summit crater, was impacted by the incandescent fallout from the Minamidake, and the JMA reports a volcanic plume more than 1,500 meters above the edge of the crater. Ashes scattered southeast, then southwest
Source: JMA
Sakurajima - explosive eruption of June 04, 2020 / 2:59 a.m. JST
Over the past 24 hours, 153 exhalations have been identified in Popocatépetl, accompanied by volcanic gases and sometimes small amounts of ash, dispersed towards the west.
In addition, 47 minutes of low and medium amplitude tremors were recorded, as well as a volcano-tectonic earthquake yesterday at 11:46 am with a calculated magnitude of 2.8.
CENAPRED urges not to approach the volcano and especially the crater, because of the danger involved in the fall of ballistic fragments and, in the event of heavy rain, to move away from the bottom of the ravines because of the danger of mud and garbage.
The Popocatépetl volcanic alert remains at Amarilla Fase 2.
Sources: Cenapred & Webcams from Mexico