Publié le par Bernard Duyck
The IGEPN gives details of the activity in progress at Sangay :
"These types of events can occur in the Sangay volcano, with more or less intensity, causing damage such as that recorded last night and early in the morning (June 8-9) due to the fall of ashes at the level At the proximal level, the lava front collapses generate pyroclastic density currents (pyroclastic flows) which are very dangerous and can affect the dynamics of the Volcán river and even of the Upano river, causing floods and mudslides ( lahars). Events with characteristics similar to the current one have occurred repeatedly (May 2019; July 2019; January; 2020) during the ongoing eruptive process which started in May 2019.
If ash remains in the environment, it is recommended not to be exposed and to protect the respiratory tract, eyes and skin. "

Source : IGEPN & VAAC Washington

Sangay - left: Satellite image showing the dispersion of 46 thermal anomalies in the past 24 hours in the Sangay volcano. (Source: FIRMS). - on the right: Warning of dispersion of the ash plume of the Sangay volcano, time 5:43 am TL. (https://www.ssd.noaa.gov/VAAC/ARCH20/GFX/SANG0553.jpg).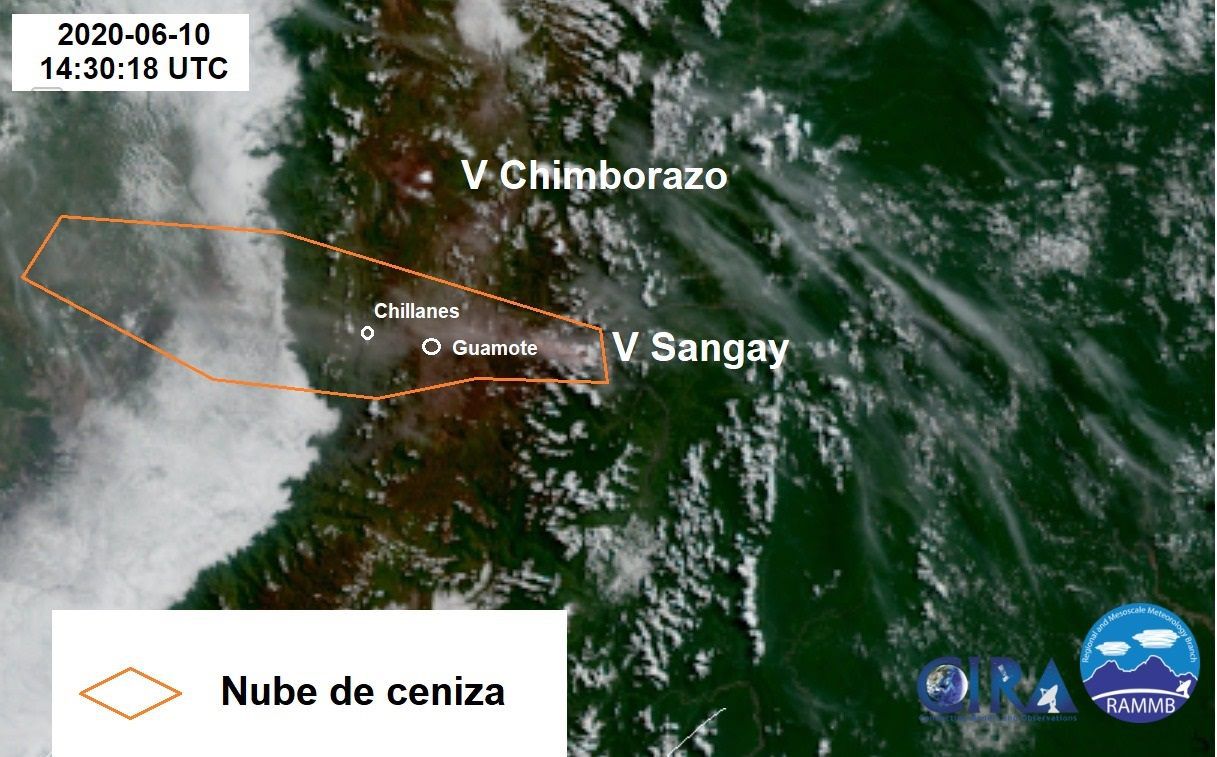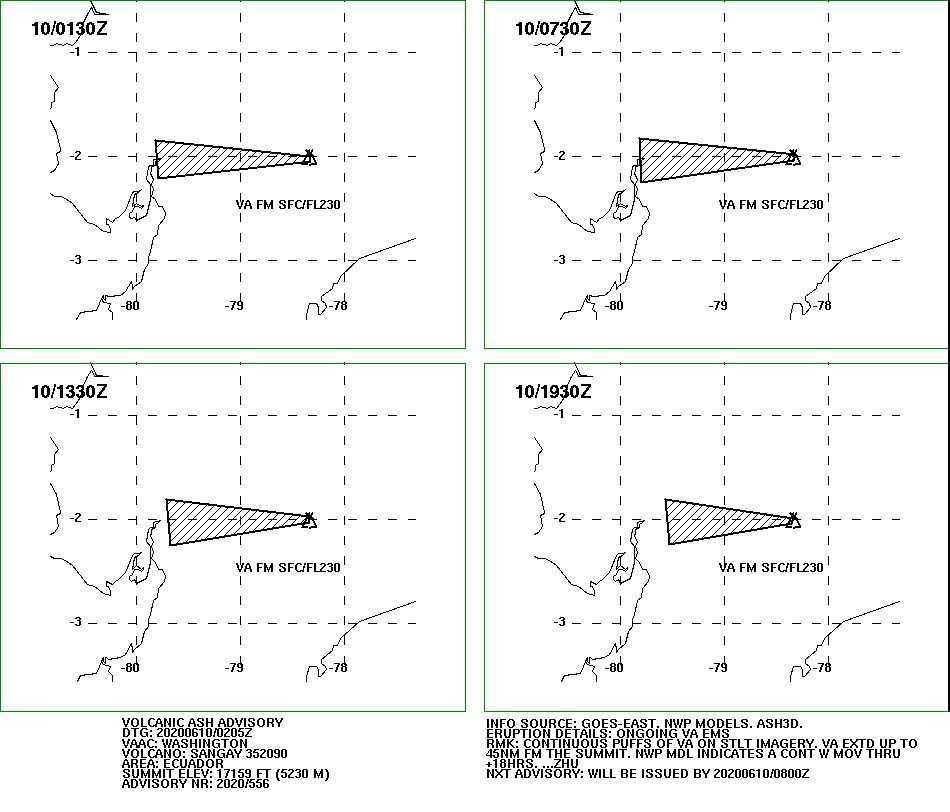 Sangay - image of the GOES satellite 10.06.2020 / IGEPN - and Volcanic Ash advisory for 10.06.2020 / VAAC Washington
The Ebeko, in the northern Kurils, pursues a moderate eruptive activity.
The KVERT reports an explosion accompanied by an ash plume at 2,600 meters asl, drifting northeast from the volcano.
Aviation code stays orange
Source: KVERT 11.06.2020 / 03.32Z & VAAC Tokyo
The Klyuchevskoy continues its explosive-effusive activity, with this June 9, 2020 a plume of gas and ash at 5,500-6,000 meters asl, extending over 34 km to the southwest of the volcano.
The aviation code remains orange.
On June 10, small explosions form a "train" of small clouds of gas and ash, accompanied at times by a ring of vapor.
Source: KVERT