Publié le par Bernard Duyck
A team of researchers led by Thomas Knott, a volcanologist at the University of the United Kingdom in Leicester, examined deposits in southern Idaho, combining different techniques to analyze rocks, including mineral chemistry, data palaeomagnetic and field characterizations.
This study led to the discovery of two new super-eruptions on the path to the Yellowstone hot spot dated 8.99 and 8.72 Ma, which were overlooked because they were attributed to small units located in the Snake River plain (SRP).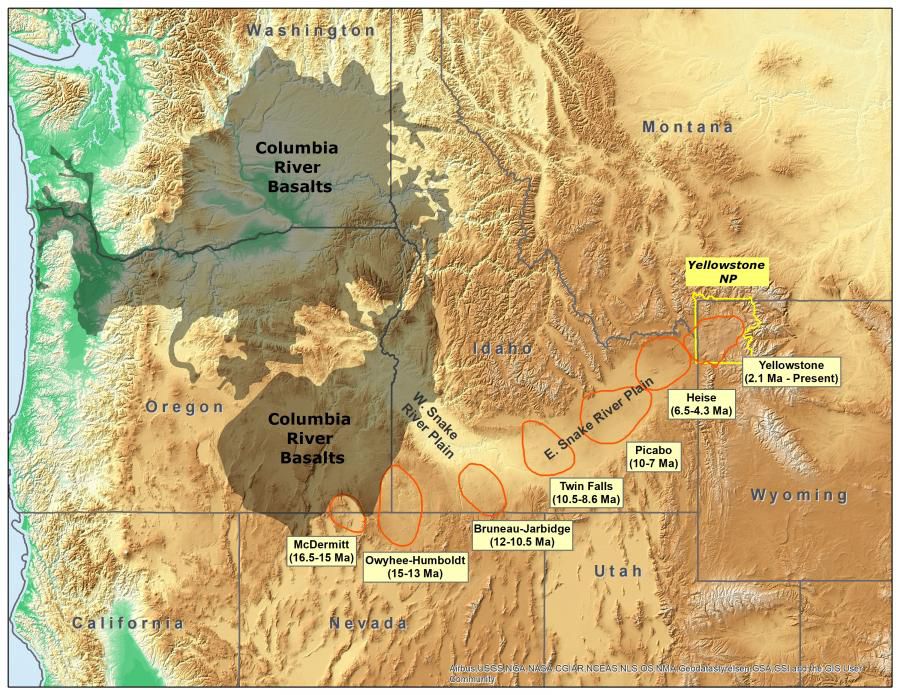 Map of the northwest of the USA with the position of the volcanic fields of the yellowstone hotspot (in orange) and the basalts of the Columbia river (in gray) - Doc. USGS
The McMullen Creek eruption, dated approximately 8.99 Ma, was magnitude 8.6, larger than the last two major eruptions in Yellowstone, Wyoming. Its volume exceeds 1,700 km³, covering ≥12,000 km².
The Grey's Landing eruption, dated 8.72 Ma, was even larger, with a magnitude of 8.8 and a volume ≥2800 km³, covering ≥23000 km². It is the largest and hottest documented eruption of the Yellowstone hotspot.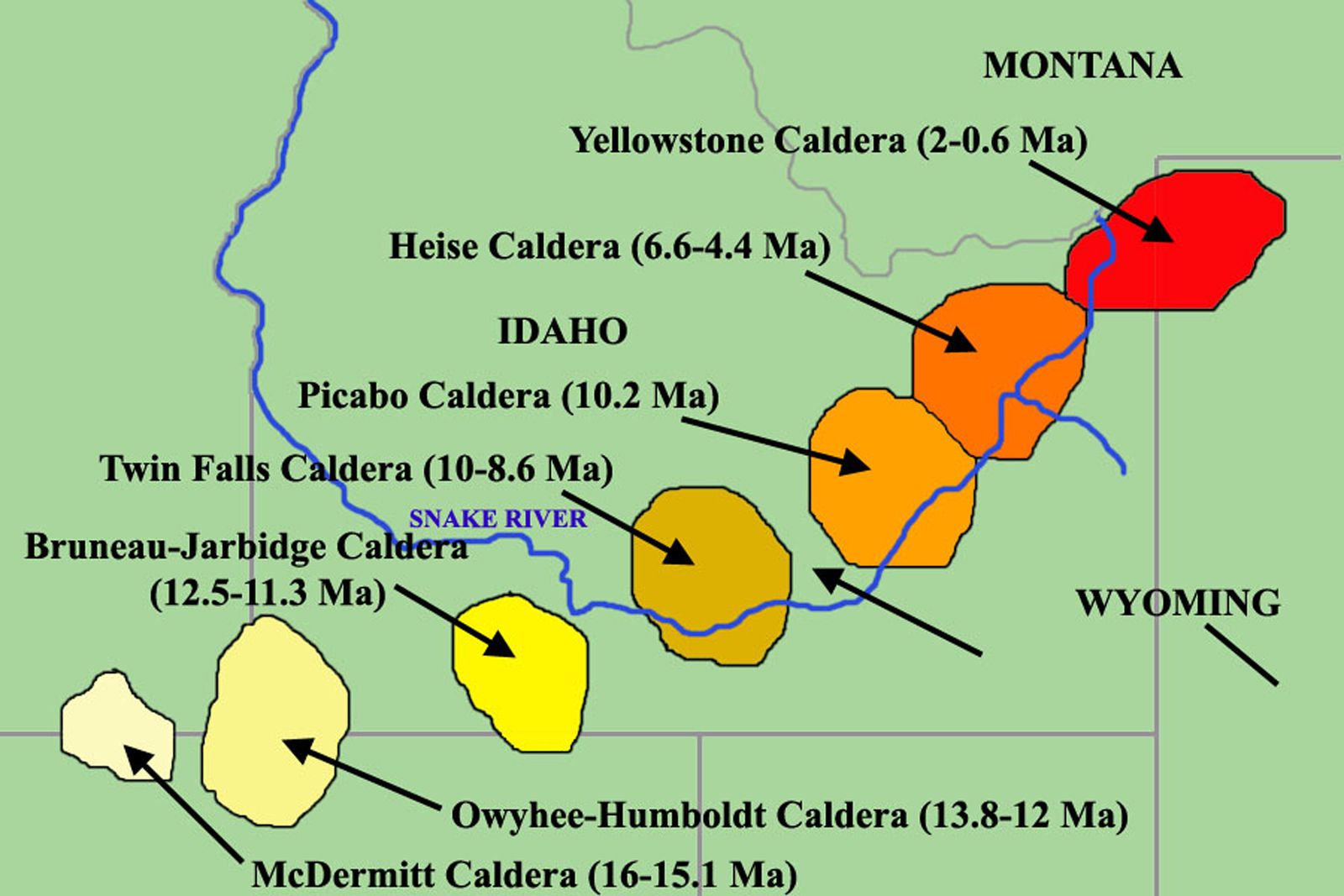 Simplified PRS map in effect before this study - the Twin Falls / Picabo area will need to be reviewed
These discoveries reduce the number of eruptions by a third during the "Yellowstone hot spot push" in the Miocene by a third, but increase the number of super-eruptions by two units.
In addition, they indicate that the size, frequency and temperatures of placement of super-eruptions have decreased over time ... all these characteristics suggest that the activity of the hot spot may decline.
Since then there have been the eruptions of the Yellowstone caldera, the last explosive eruption of which was around 640,000 years ago, followed by about 80 lesser eruptions, "relatively non-explosive" (USGS).
All this does not tell us about the time of a next possible eruption at Yellowstone, the volcano remains meanwhile under the supervision of the USGS / Yellowstone Volcano Observatory, in normal level and green aviation code.
Landscapes to discover as soon as travel is permitted again.
Sources:
- Geology - JUNE 01, 2020 - Discovery of two new super-eruptions from the Yellowstone hotspot track (USA): Is the Yellowstone hotspot waning? - By Thomas R.Knott & al - https://doi.org/10.1130/G47384.1
- Yellowstone Volcano Observatory - link