Publié le par Bernard Duyck
In Kanlaon, Phivolcs recorded on June 25 44 volcano-tectonic earthquakes on the western flank, and 25 VT earthquakes on June 26, each time in 24 hours.
A moderate emission of a white vapor and gas plume is observed 200 meters above the summit drifting towards a northern sector.
Sulfur dioxide emissions average 237 tonnes / day.
Inflation has been reported for average slopes since April 2020.
Despite the presence of parameters indicating hydrothermal or magmatic activity, the alert level remains at 1.
Source: Phivolcs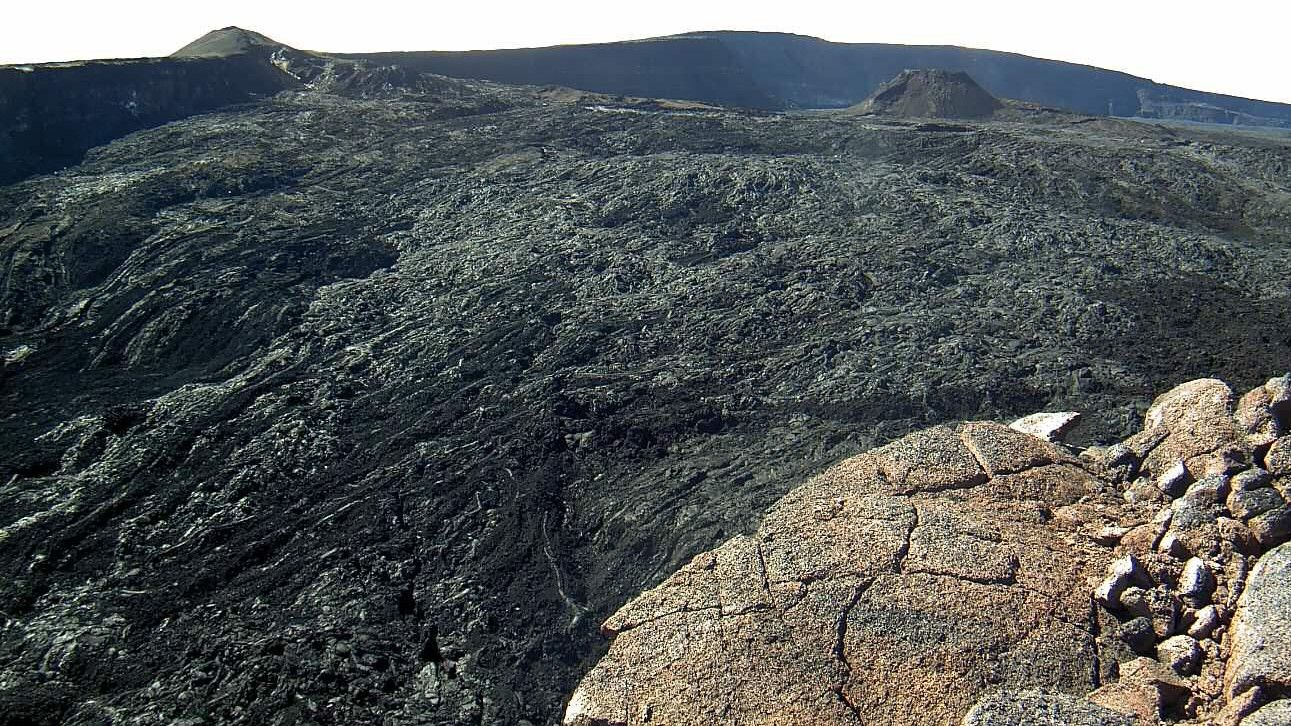 Mauna Loa - seen from the southern edge of the Mokuʻāweoweo, in the summit caldera of Mauna Loa - Hawaii NP 17.06.2020 / Big Island video news
Over the past week, HVO seismometers have recorded 153 small-magnitude earthquakes on the Mauna Loa / Hawaii. Most of these earthquakes occurred less than 8 kilometers (~ 5 miles) below sea level. The largest earthquake was a magnitude 2.7 (M2.7) event that occurred produced on the upper southeast flank, south of the northeast rift zone, on June 20. A second earthquake of 2.7 (M2.7) occurred in the southern caldera on June 19.
Global positioning system (GPS) measurements show slowly increasing long-term peak inflation consistent with the magma supply from the volcano's shallow storage system.
Gas concentrations and fumarole temperatures at the top and in the sulfur cone in the southwest rift zone remain stable at ~ 1 ppm SO2 and 97 ° C.
Mauna Loa is not erupting; the volcanic alert is advisory and the aviation code yellow.
Source: HVO

Sangay - overview of 24.06.2020 - real color image: photo M Almeida - IR image with path of the pyroclastic flow; Image S Vallejo / IG EPN. - One click to enlarge
Thanks to the management provided by the National Risk and Emergency Management Service (SNGRE), the staff of the Geophysical Institute of the National Polytechnic School (IGEPN) was able to benefit from logistical support from Army Aviation Group No. 45 Pichincha and the crew of the Ecuadorian army, to fly over the Sangay volcano on June 24, 2020.
The objective of the mission was to carry out various works related to the volcanic monitoring of Sangay, which is in a new eruptive phase since May 2019. Among these works we have: the maintenance of the seismic and gas station, the activity control surface, thermography and measurement of volcanic gases.
A small explosion with a high ash content is observed, which has reached a maximum of 500 meters above the summit of the volcano has been observed, dispersing westwards, at the same time as a small current of pyroclastic density descends across the valley eroded by the current activity of the volcano. Photo: M Almeida, IR Image: S Vallejo - IG EPN.
For June 25, VAAC Washington recorded 4 ash emission alerts observed on satellites, with heights approaching 900 and 1,200 meters above the crater level, the direction of emissions varied from southwest to west. The other monitoring parameters show no change.
Sources: IGEPN & VAAC Washington