Publié le par Bernard Duyck
The activity of the Pacaya volcano continues, centralized on the Mackenney crater, where Strombolian explosions expel incandescent materials 50-75 meters above the crater, which keep active the cycle of destruction and reconstruction of the intracratric cone.
The effusion generates lava flows, emitted mainly towards the north and the northeast, which modify the surface of the sides of the volcanic edifice.
Seismicity is characterized by constant tremor of high amplitude, associated with the rise of magma, its extrusion, permanent degassing and the effusion of lava.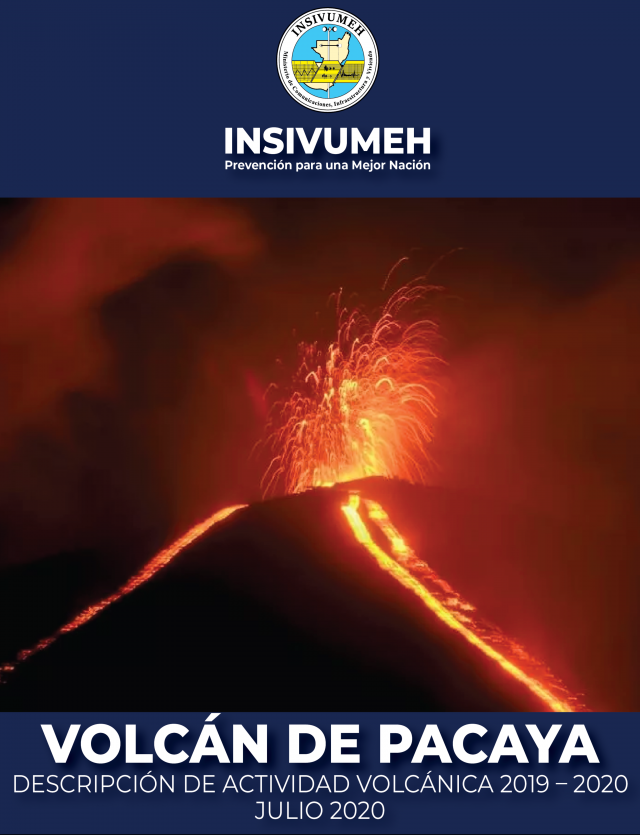 This Monday, July 13 at 11 a.m., the MVO / Montserrat Volcano Observatory offers a presentation on the geological history of Montserrat while a reflection is made on the last 25 years of life with the volcano. It will be the first in a series of discussions launched next week on Facebook.
For the record, volcanic activity had resumed in 1995 at the Soufrière Hills volcano, on the island of Montserrat and forced the evacuation of a large part of the territory.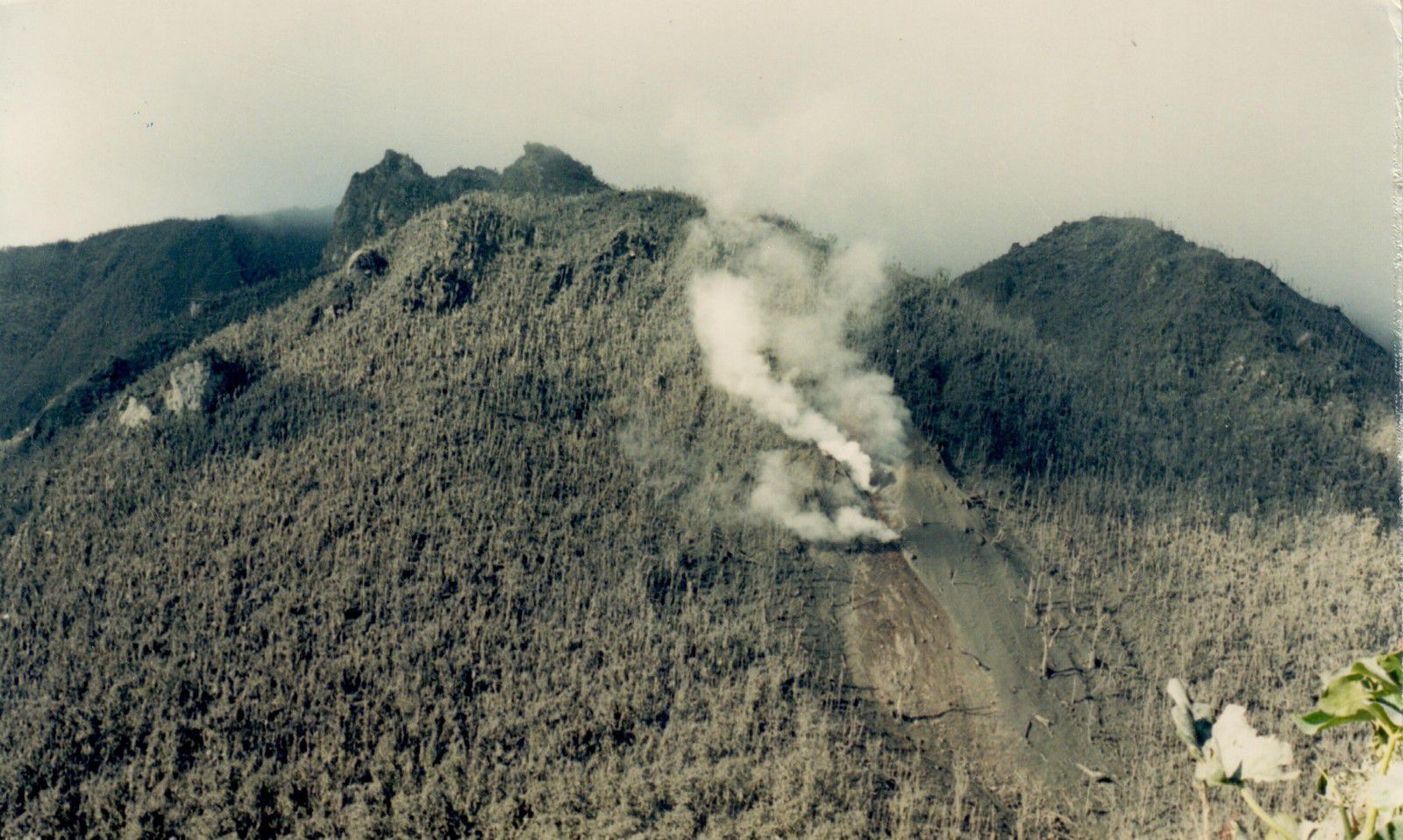 Montserrat - in 1995 at the very beginning of volcanic activity at the Soufriere Hills volcano - photo Alan Smith - Geologist. / MVO
The activity of the volcano for the period from June 26 to July 3, 2020 remains low.
The seismic network recorded 6 volcano-tectonic earthquakes during the week.
Pyroclastic flows are likely to occur without warning, including in Gages valley, with rapid transit to Plymouth. Rapid floods or lahars can affect Belham valley.
The alert level remains at 1, with prohibition of public access to zone V; maritime zones E and W can be used by maritime traffic, without stopping.
Source: MVO
Montserrat and the various unoccupied zones classified by danger zone - Doc. MVO - one click to enlarge
A new explosion occurred at the Mitake summit crater on Suwanosejima this July 12 at 11:53 am local. An ash plume is reported at 2; 133 meters, drifting northeast.
JMA warns of bomb impacts and pyroclastic flows which could affect an area of ​​1 km from the crater.
Source: JMA
On Nishinoshima, ash emissions continue: an update by the VAAC Tokyo signals the presence of ash at a flight altitude of 200, partially obscured by the clouds on the satellite images.
Sources: VAAC Tokyo and Nasa worldview