Publié le par Bernard Duyck
Insivumeh reports an increase in activity at Santiaguito; it consists of a constant extrusion of lava in blocks, which descend from the edge of the crater of the Caliente dome on the western and north-western flanks, causing weak to moderate pyroclastic flows, which reach the base of the dome.
Explosions expel ash and gas at a height of 3,000 meters, moving west for approximately 12 km. The STG3 seismic station records the signal of explosions, avalanches and pyroclastic flows.
Sources: Insivumeh and Conred
The Sernageomin has established two new danger maps targeted on the areas of Pinto and Coihueco and Fabian de Alico, following special reports of volcanic activity at the Nevados de Chillan complex, in relation to seismic activity and the emission of lava In progress.
The technical alert is kept at amarilla.
Source: Sernageomin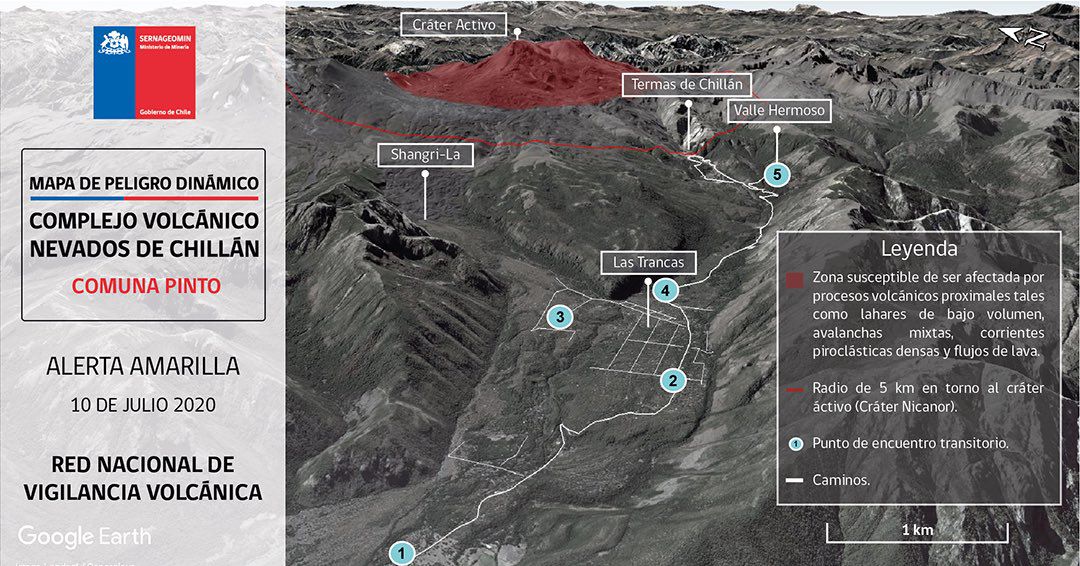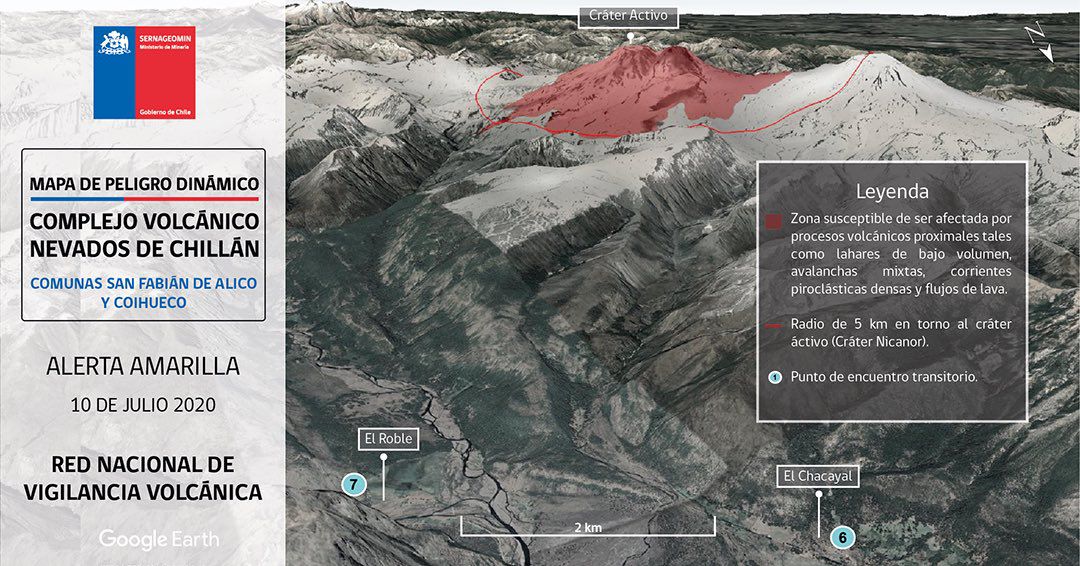 Nevados de Chillan complex - new danger maps targeted on the Pinto and Coihueco and Fabian de Alico areas - Doc. Sernageomin 10.07.2020
The VAAAC Darwin issued this July 10 at 02:50 a notice of dispersion of ash for Kadovar, in Papua New Guinea; the plume would have reached 1,800 meters in height before drifting to the northwest.
Signs of activity were visible since June 28, then July 3 and 8, where a hot spot was discernible on the Sentinel-2 images.
The Mirova site reports a thermal anomaly on July 9, low in VRP 5MW.
Sources: VAAC Darwin, Sentinel-2 and Mirova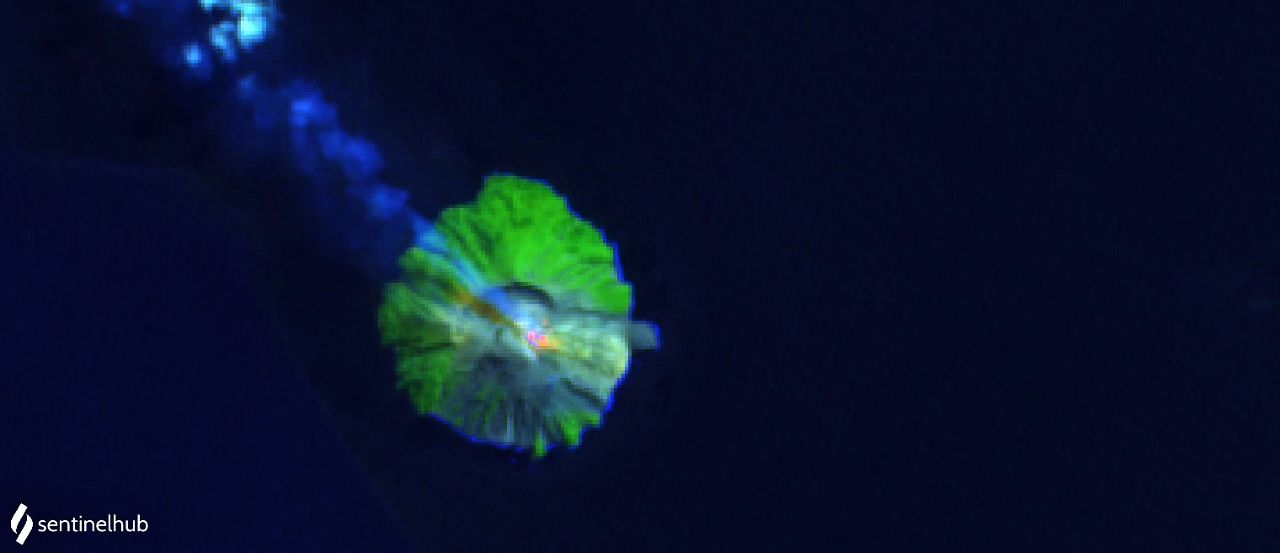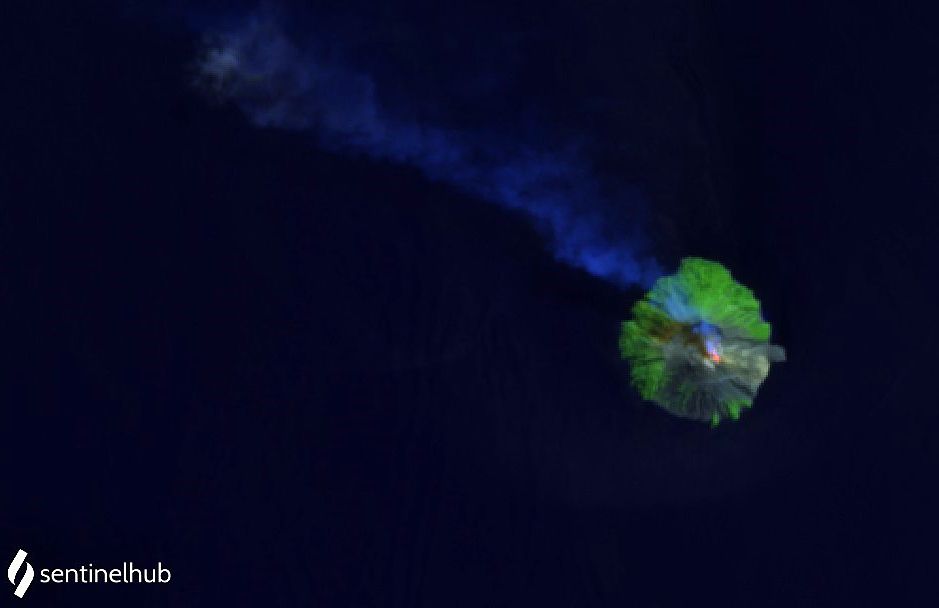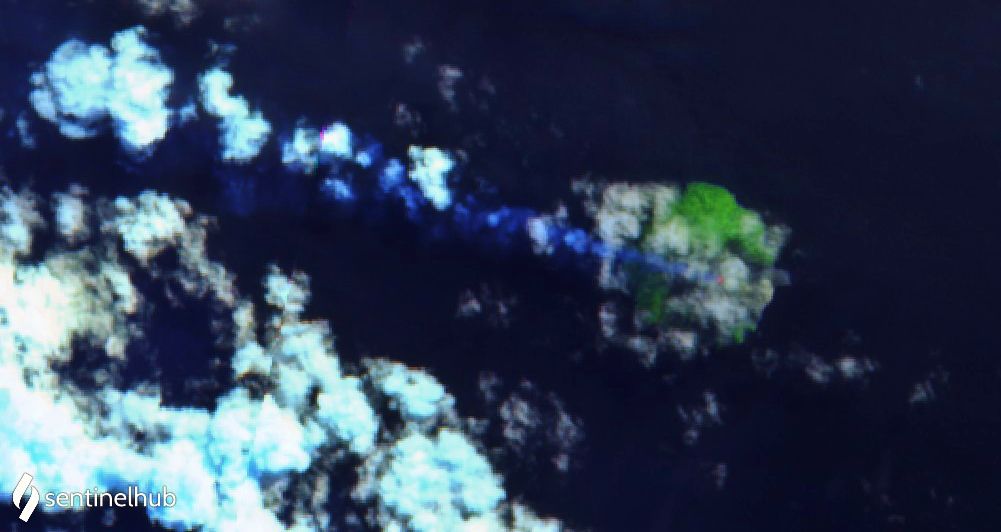 Kadovar - hot spots at the top of the island, respectively from top to bottom on 28.06, 03.07 and 08.07.2020 - one click to enlarge
Activity is not slowing down in Nishinoshima, with an ash plume and sulfur dioxide emissions, seen by satellites, and reported by the VAAC Tokyo.
Mirova always reports high to very high thermal anomalies between July 8 and 10, between VRP 304 and 1811 MW.
Sources: VAAC Tokyo, Nasa Eosdis worldview, Mirova.
UNESCO has included the Toba caldera, on the island of Sumatra, in its list of Geological Parks.
Its explosive eruption of VEI> 8, 74,000 years ago, spit 2,800 km³ of volcanic material, including a majority of pumice, and caused the collapse of its caldera, and exposed the rocks of the basement, allowing the study of what was once part of Gondwana.
The eruption of Toba caused a volcanic winter, affecting the populations and their modes of migration at the time.
The caldera is filled with water, from which emerges a.s. Samosir, a large island. The region, home to the Batak Toba, Simalungun, Karo and Pakpak peoples, has a rich cultural heritage that can be explored by visiting traditional houses and geopark museums.
Source: Unesco / Geoparks - complete file - link