Publié le par Bernard Duyck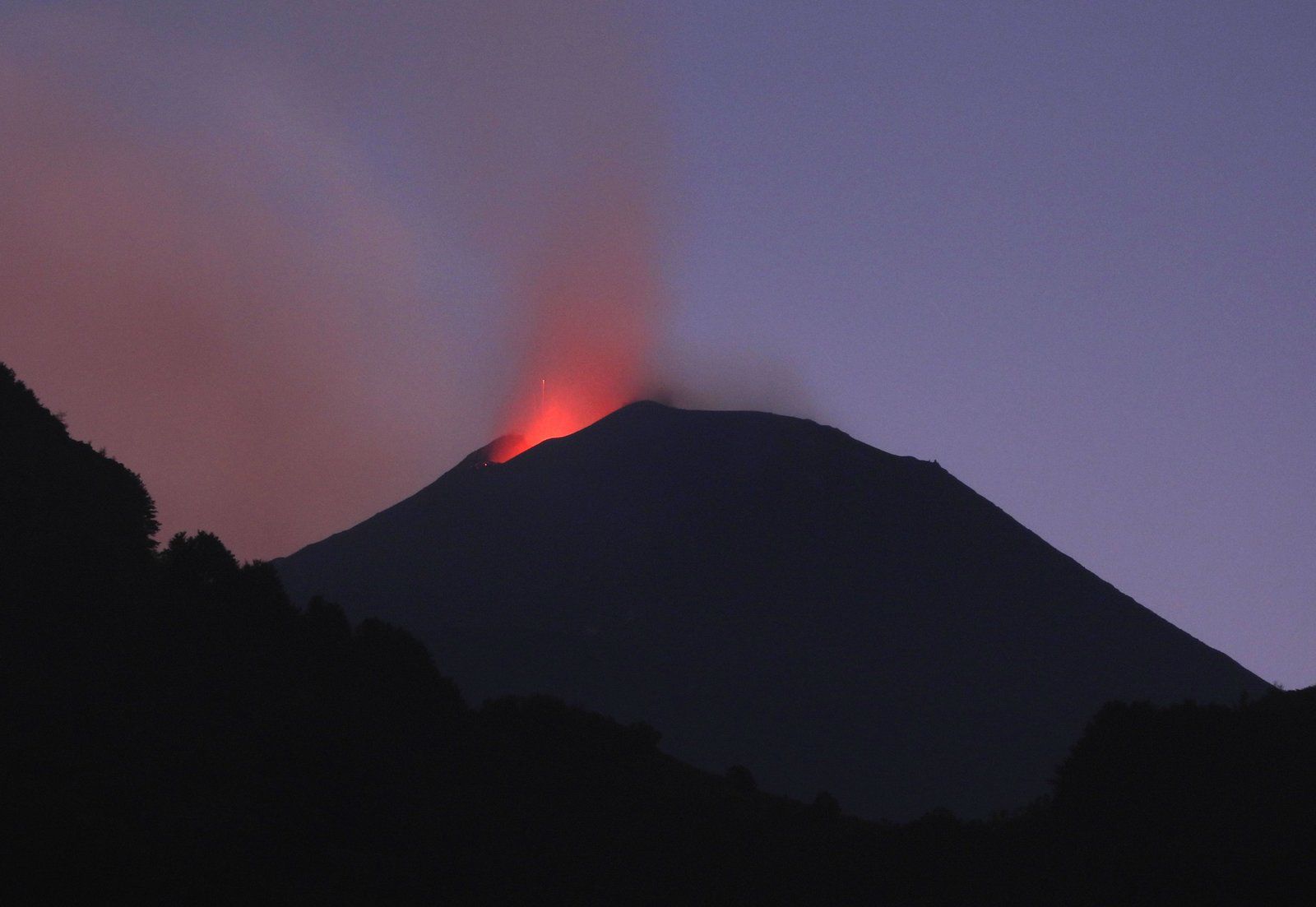 Etna - 11.07.2020 - strombolian activity at the "Saddle vent" of the SEC, view of Piano del Vescovo - photo INGVvulcani
A weak Strombolian activity was observed this July 11, 2020 in the evening at the saddle vent located between the new and the old southeast cone of Etna.
Source: INGVvulcani
A new eruptive episode is reported in Suwanosejima this July 12 at 11:53 am local; it was accompanied by a plume at 1,300 meters above the active crater, drifting to the northeast.
Sources: JMA & VAAC Tokyo
Activity fell on Nishinoshima on July 11 and 12.
A slight thermal anomaly remains, but has decreased considerably since July 10, when it was noted at VRP 1340 at 473 MW, against VRP 91 at 8 MW on July 11.
The extension of the plume is centered around the island, with a moderate drift towards the northeast.
Sources: Mirova, VAAC Tokyo and Nasa Worldview
Nishinoshima - decrease in thermal anomalies and radiative power - Doc. Mirova on 11.07.2020 / 1.15 p.m. - one click to enlarge
Earthquakes continue in Iceland at the mouth of Eyjafjörður in the north and on the Reykjanes peninsula in the southwest.
The seismic swarm at the mouth of Eyjafjörður is still in progress. Since the crisis began on June 19, the National Meteorological Office's earthquake system has located more than 13,000 earthquakes, including three magnitude 5 earthquakes.
There are still many small earthquakes in the region and it is still likely that there will be more larger earthquakes.
Yesterday, two earthquakes of more than magnitude 3 were measured just west of Herðubreiðartöglar on the Reykjanes peninsula.
The first of magnitude 3.2 at 2:15 p.m. and the second at 5:47 p.m. of magnitude 3.1, but a report was received that the second earthquake was found in Drekagil by Askja.
Earthquakes have persisted in the Grindavík region in recent months due to landslides.
Source: IMO