Publié le par Bernard Duyck
Since June 20, the satellites report high emissions of sulfur dioxide (Sentinel-5P / Tropomi) and very high thermal anomalies (Mirova) on Nishinoshima.
Emissions of ash increased on June 27 and 28 (Nasa Worldview sat).
Nishinoshima - strong sulfur dioxide signal on June 21 and 26 - Sentinel-5P / Topomi image - one click to enlarge
Nishinoshima - ash plumes and hot spots on June 27 & 28, 2020 - Doc. Nasa worldview snapshots - one click to enlarge
An overflight of the island by the Japan Coast Guards on June 29 revealed an activity that remained significant, with explosions of incandescent materials, a plume of black ash rising to more than 3,400 meters, and significant modifications at the top and on the southwest flank of the slag cone / Scoria hill. Following the current activity, part of the cone has collapsed and oxidized projections are visible along the coast. In addition, the lava now flows to the southwest. (Japan Coast Guards)
Sources: Japan Coast guards, VAAC Tokyo, Mirova, satellite images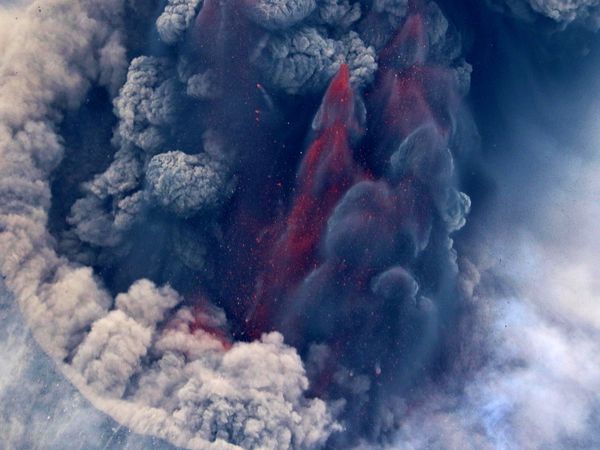 Nishinoshima - images taken during the overflight of 29.06.2020 by the Japan Coast Guards - high ash plume, modifications at the top of Scoria hill and incandescent projections - one click to enlarge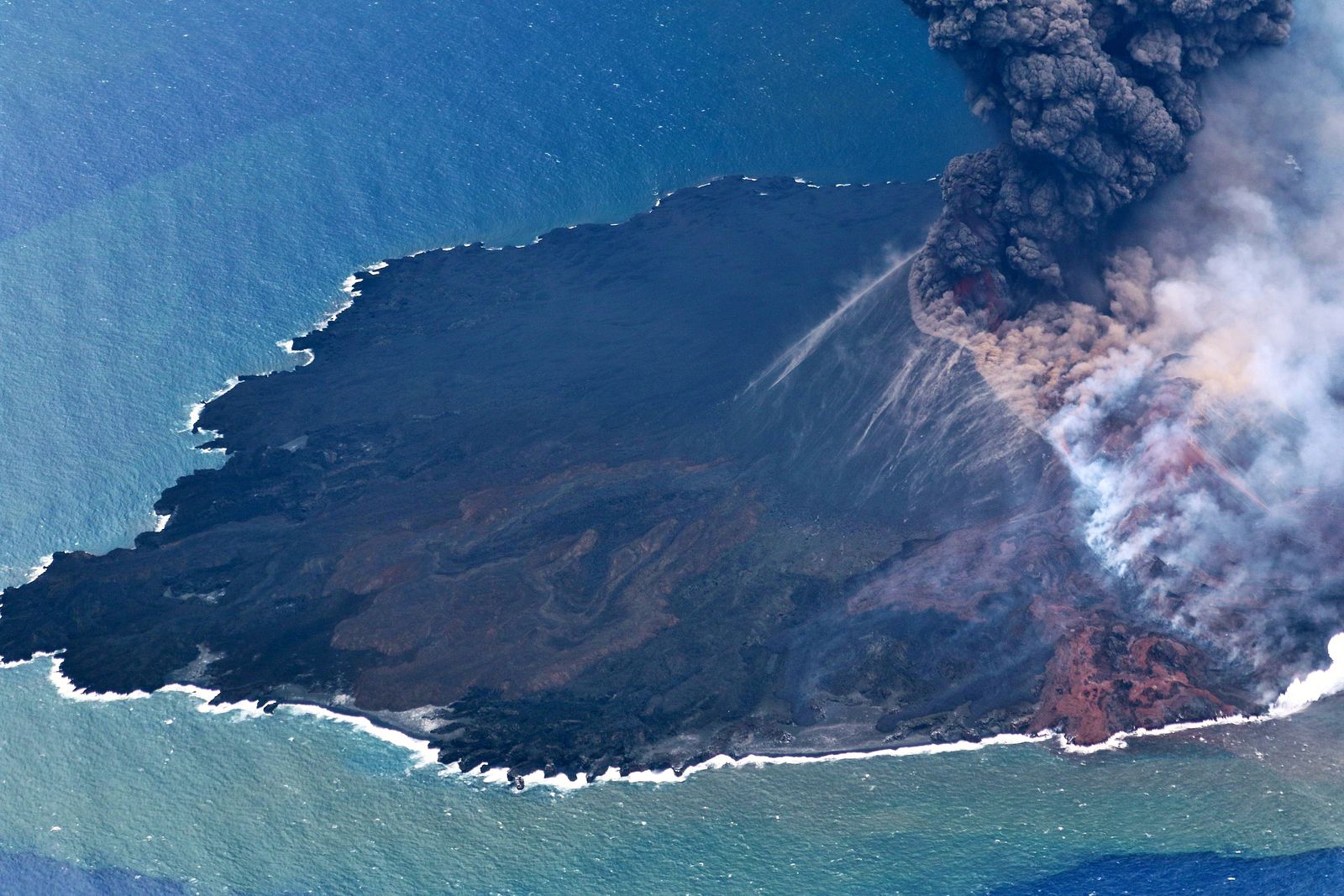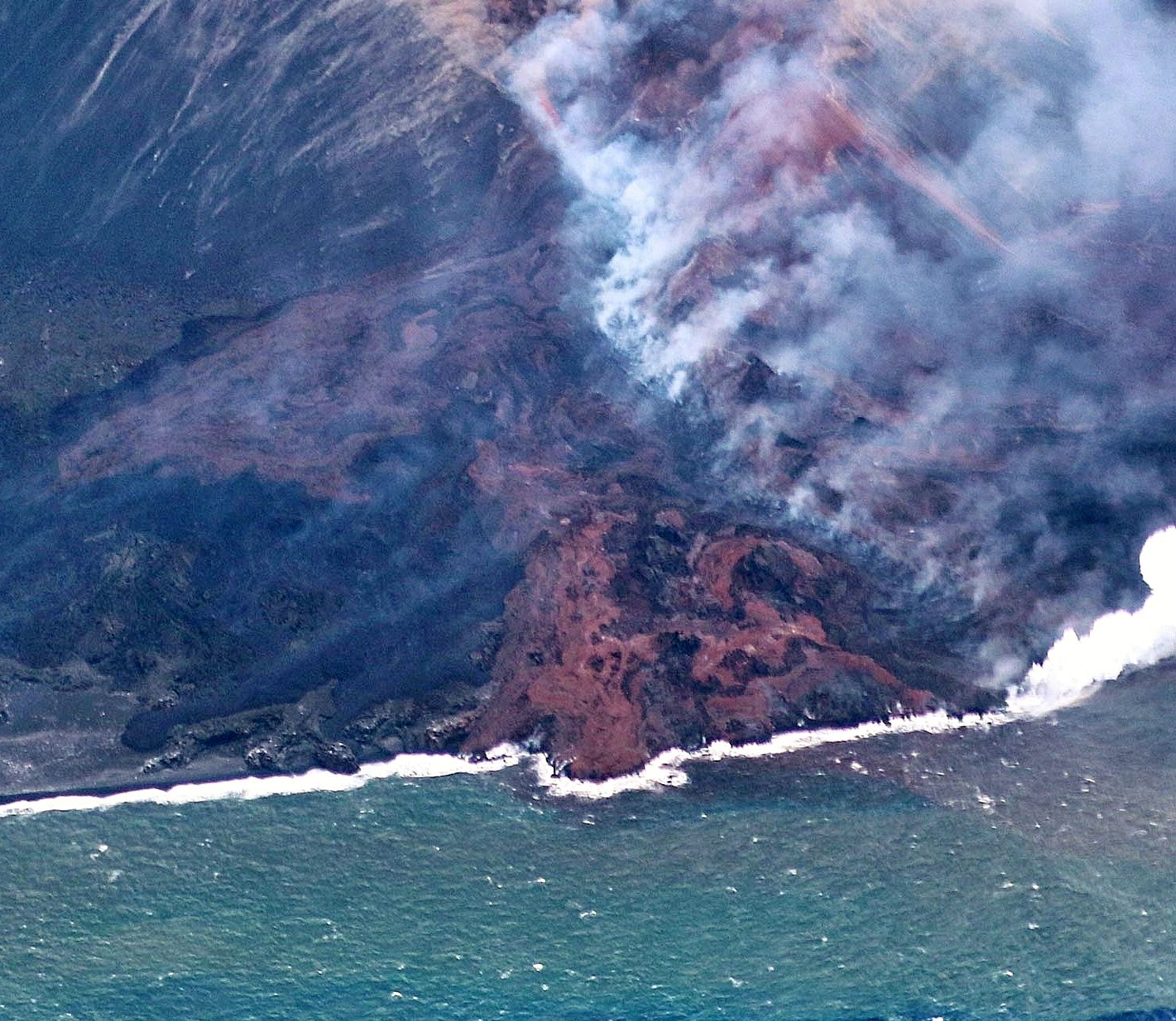 Nishinoshima - lava flow to the southwest and oxidized slag by the sea - photos 29.06.2020 / Japan Coast Guards
The eruptive activity of the Sabancaya volcano remained at moderate levels during the week of June 11 to 28, 2020, with the continuous recording of explosions, on average 12 per day, accompanied by plumes up to 4 km high above the summit of the volcano and the consequent emission of ash and gas. The ash dispersed this week towards the Valle del Colca.
The IGP recorded and analyzed the occurrence of about 400 earthquakes of volcanic origin, associated with the circulation of fluids (magma, gas, etc.) inside the volcano.
Ten thermal anomalies with values ​​between 2MWa and 10MW, associated with the presence of a lava dome in the crater of the volcano being destroyed due to an explosive activity.
The alert level remains orange.
Source: I.G. Peru