Publié le par Bernard Duyck
The Sinabung presented an explosive episode this August 31 at 9:28 am WIB; it was accompanied by a plume of gray ash about 1,000 meters above the summit, drifting northeast and east.
This eruption was recorded on a seismogram with a maximum amplitude of 2 mm and a duration of 490 seconds.
In addition, the seismicity is characterized by 3 blast earthquakes and non-harmonic tremor, with an amplitude of 1 mm for 5.615 seconds
The activity level remains at 3 / siaga
Source: PVMBG & Magma Indonesia
During the last two days, the Ingemmet / OVI, recorded an increase in the eruptive columns of the Sabancaya volcano.
Ingemmet recommends taking precautions against possible periods of ash fall in towns around the volcano.
In recent weeks, the Sabancaya volcano has recorded an increase in seismic activity, volcanic outgassing and deformation (inflation). Information that was sent to the corresponding authorities via reports of volcanic activity, indicating a probable increase in explosive activity.
Source: Ingemmet / OVI 29,08,2020 & 30,08,2020
In Nishinoshima, the current activity continues in minor mode.
The thermal anomalies of the last three days are moderate, ranging between VRP 10 and 35 MW.
The extension of eruptive plumes is reduced, according to the opinions of the VAAC Tokyo, and the photos of the Nasa Eosdis satellite.
Sources: Mirova, VAAC Tokyo, Nasa worldview and Japan Coast guards.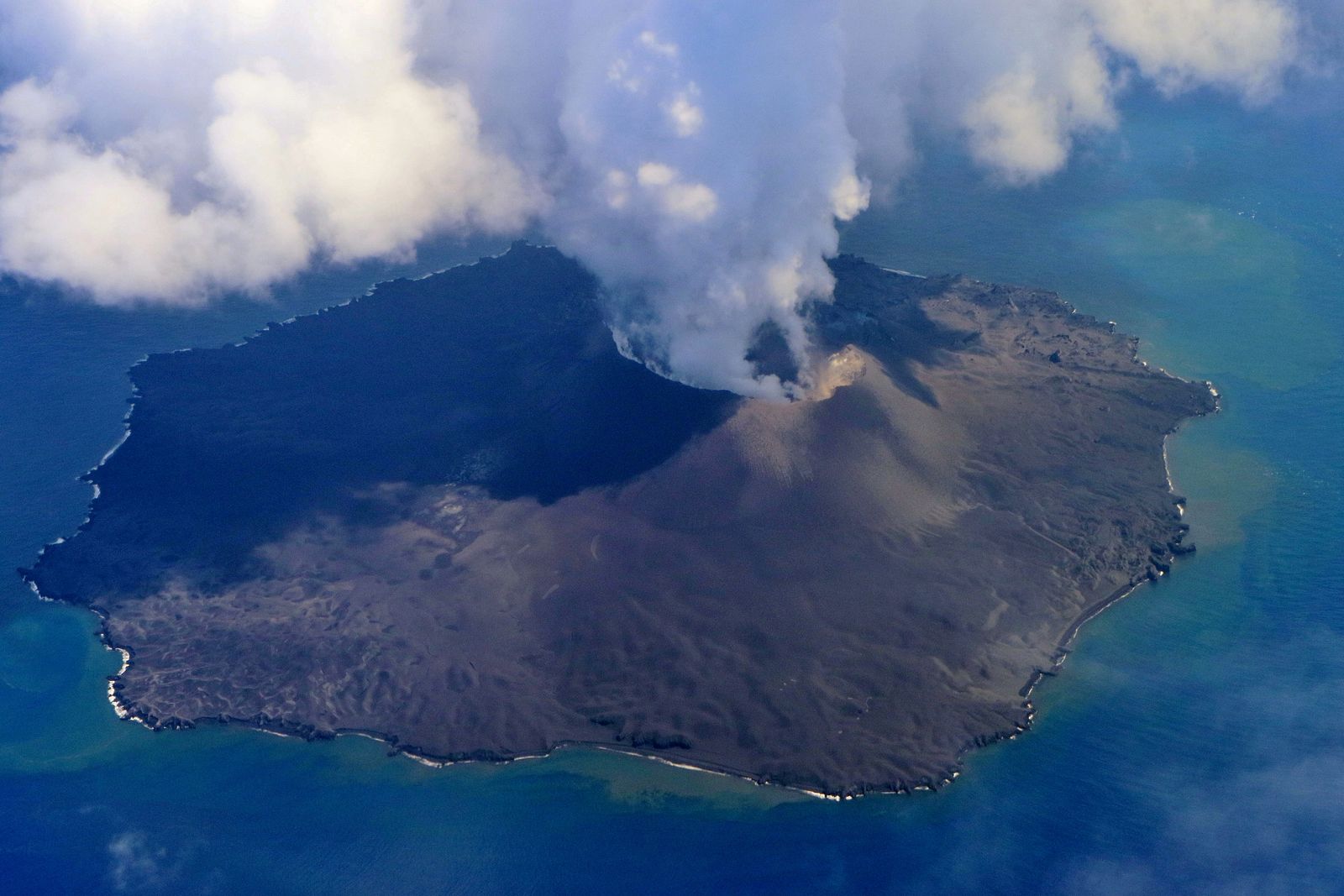 Nishinoshima - last view of the island and the crater on 08/23/2020 / 12:58 p.m. - photo Japan Coast Guards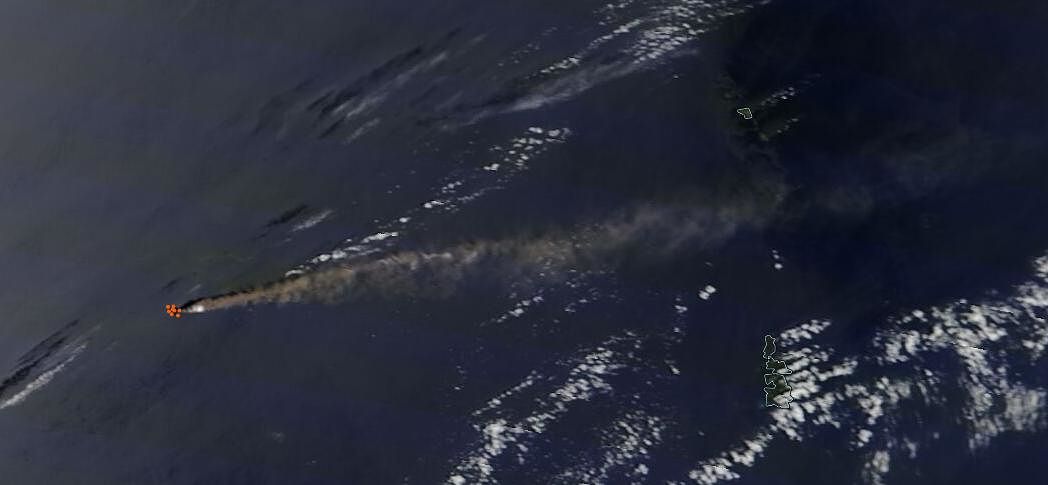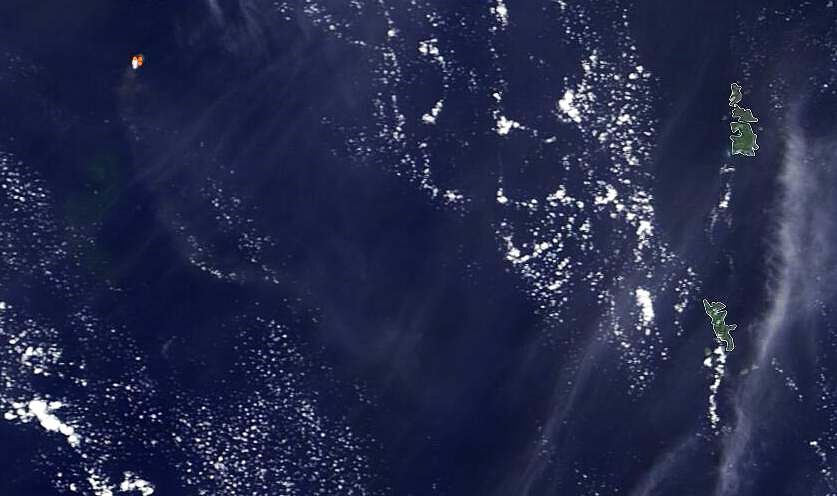 Nishinoshima - screenshots of the shows of 08/30/2020 (top) and 08/31/2020 (bottom) - doc. Nasa Eosdis worldview - one click to enlarge