Publié le par Bernard Duyck
The Peruvian Geophysical Institute (IGP) reports that the Ubinas volcano (Moquegua region) continued to record a slight increase in seismic activity between July 27 and August 2, 2020.
The occurrence of 83 earthquakes with a magnitude less than M1.7 has been identified, events that would be associated with rock breaking processes that occur inside the volcano. On average, the occurrence of 12 earthquakes per day was recorded. Likewise, 18 seismic signals were recorded which would be associated with the movement of volcanic fluids (water vapor and gas), among them, 5 Screw type (tornillo) seismic signals which would be related to the increase in pressure inside the volcano. and which are considered to be seismic signals precursors of volcanic eruptions,
Surveillance cameras recorded columns of gas (water vapor) that reached heights of up to 1000 m above the summit of the volcano.
Both the monitoring of the deformation of the volcanic structure and the satellite monitoring through the SENTINEL, OMI-NASA (SO2 gas) and MIROVA (thermal anomalies) systems did not record any anomalies during the period.
Alert level: Naranja, with an approach ban within a radius of 4 km. from the crater.
Source: I.G. Peru
In Colombia, the Volcanic and Seismological Observatory of Popayán reports that, during the week of July 28 to August 3, 2020, 172 seismic events were recorded in Nevado del Huila, of which 98 related to the processes of rock fracturing (type VT) and 74 to the dynamics of fluids inside volcanic conduits; of these, 70 were classified as Long Period events (LP type), one (1) hybrid event (HB type) and three (3) as low power supply tremor pulses (TR type).
No variation associated with changes in volcanic activity was observed in soil deformation, magnetic fields and infrasound.
Images obtained during the week showed a weak degassing of the volcanic system.
During the period assessed, the volcano continued to present a stable behavior.
Source: Servicio Geologico Columbiano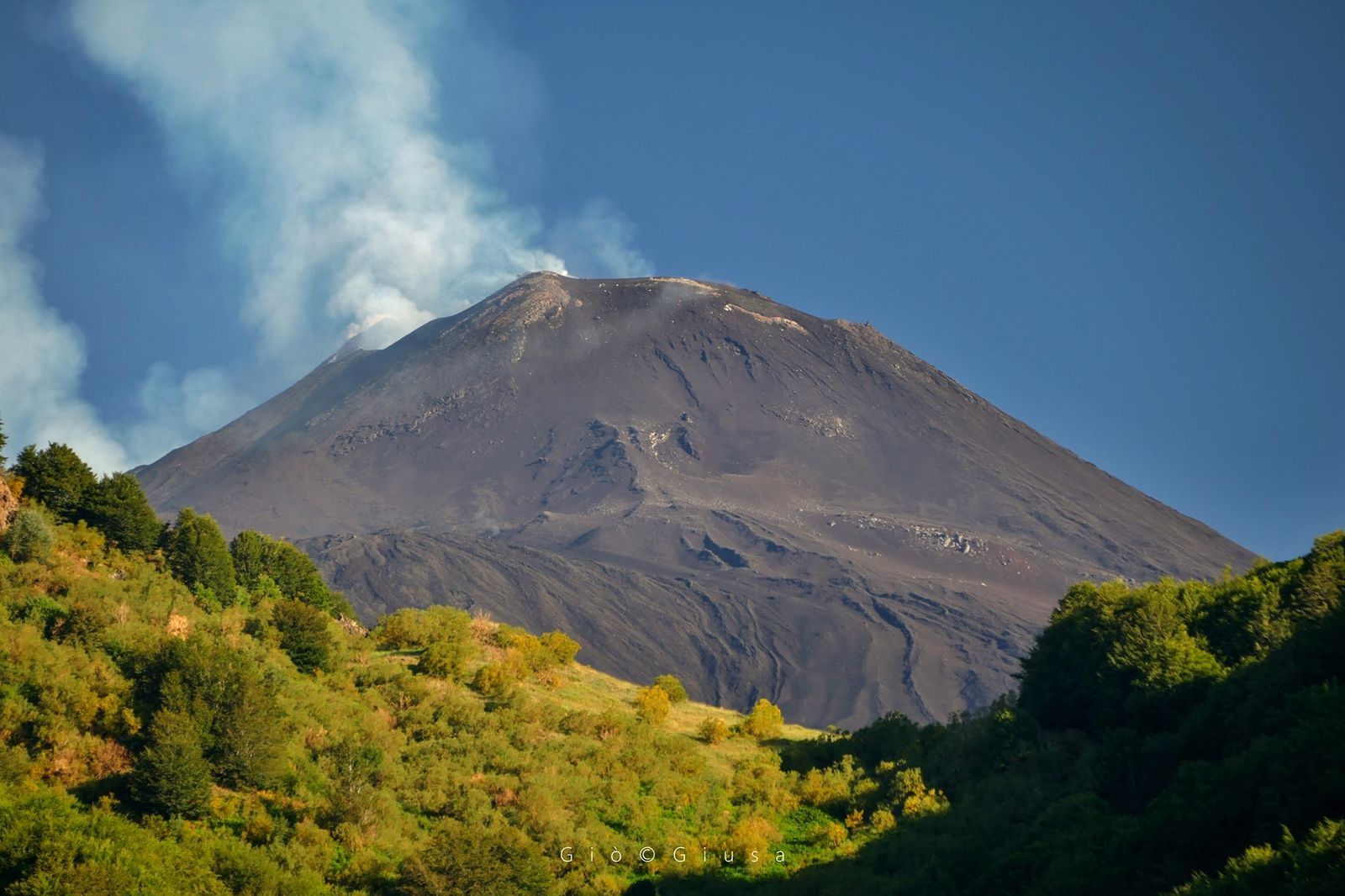 Etna NSEC - The New Southeast Crater with its degassing "Saddle Mouth" - photo Gio Giusa /22.07.2020
During the period from July 27 to August 3, 2020, the activity of the summit craters of Etna was characterized by an intracrateric Strombolian activity of the northeast crater (NEC), by a sporadic Strombolian activity and weak volcanic ash emissions from the Voragine crater (VOR), a modest Strombolian activity and discontinuous ash emissions with the formation of a diluted volcanic cloud towards the New Southeast Crater (NSEC) and degassing activities by all the summit craters.
Source: INGV OE weekly bulletin & Gio Giusa