Publié le par Bernard Duyck
The Rincon de La Vieja erupted on September 7 at 7:50 am for about a minute; the eruptive plume rose 50 meters above the crater.
The Ovsicori indicates that the quasi-continuous tremor saw its amplitude increase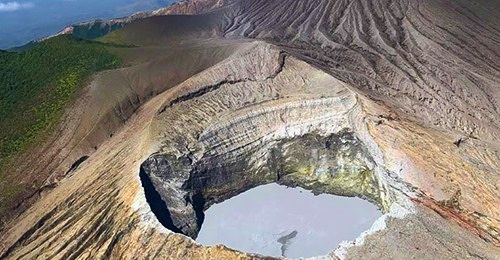 sharply from 7 am, followed by a pause of one hour after the eruption; the plume of gas and ash particles rose 500 meters above the summit.
The decrease in the level of the lake generates a greater presence of ash in the gas plume; these ashes are dispersed by winds towards the west of the volcanic massif, and can, in the event of heavy rains, feed lahars.
Source: OVSICORI
In Sinabung, on the island of Sumatra, ash emissions have followed one another since September 5, accompanied by blast earthquakes.
Sources: PVMBG, Magma Indonesia, and Nachelle Homestay
The Geophysical Institute of Peru (IGP) reports that the eruptive activity of the Sabancaya volcano has seen a slight increase since August 15. During the week of August 31 to September 6, there were an average of 43 daily explosions that generated columns of ash and gas up to 3.5 km high at the top of the volcano. Therefore, for the following days, minor changes regarding the eruptive activity are not excluded.
The IGP recorded and analyzed the occurrence of 2,208 earthquakes of volcanic origin, associated with the circulation of magmatic fluids within the Sabancaya. During this period, Volcano-Tectonic (VT) earthquakes, related to rock breaking processes, were localized mainly in the northwest, north and northeast of Sabancaya, and have presented magnitudes between M2.4 and M3.9. The representative earthquake (M3.9) was recorded on September 2 at 4:07 a.m., 19 km northwest of Sabancaya and 8 km deep.
The monitoring of the deformation of the volcanic structure, using GNSS equipment (treated with fast orbits), recorded a slight inflation of the southeast flank of the Sabancaya volcano and of the northern sector of the Hualca Hualca volcano. Satellite monitoring has identified the presence of 10 thermal anomalies with values ​​between VRP 3 MW and 48 MW, associated with the presence of a lava body (dome) on the surface of the volcano's crater.
The level of the volcanic alert remains in Naranja, with a 12 km radius area not recommended.
Source: I.G. Peru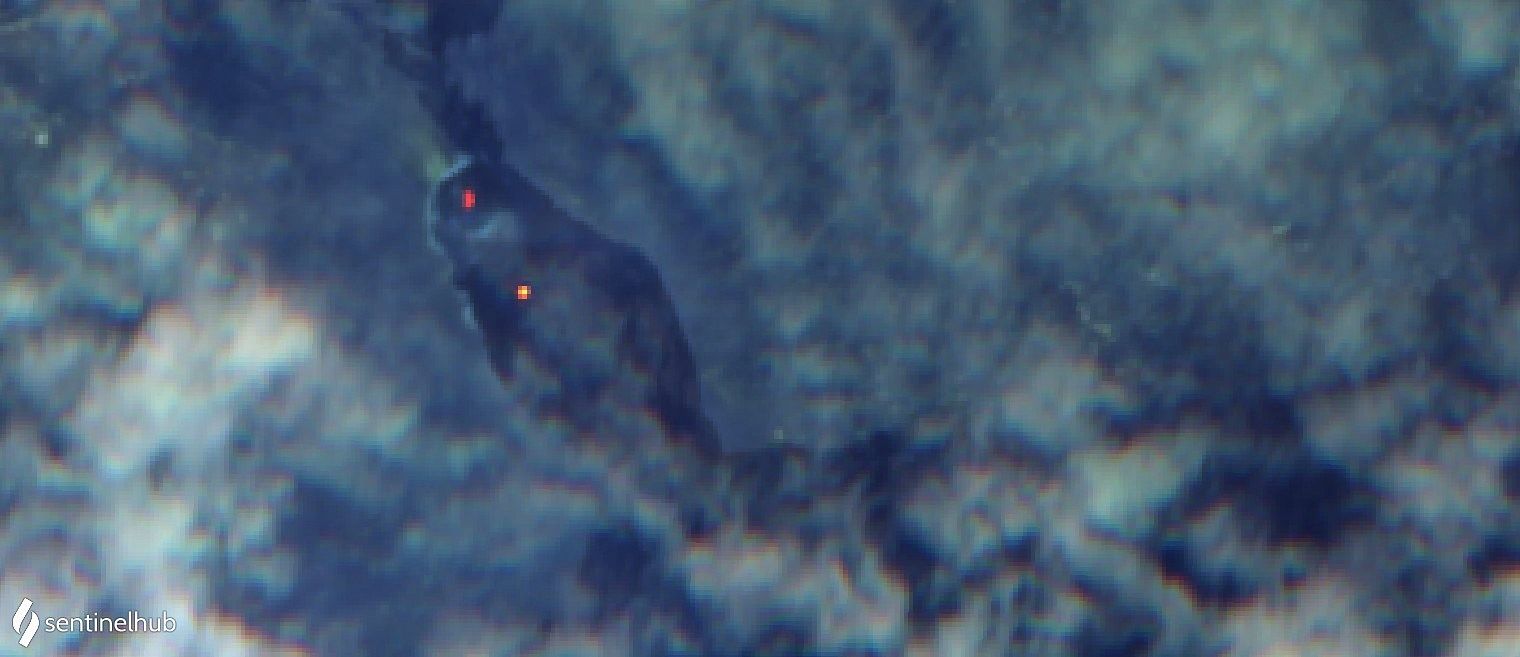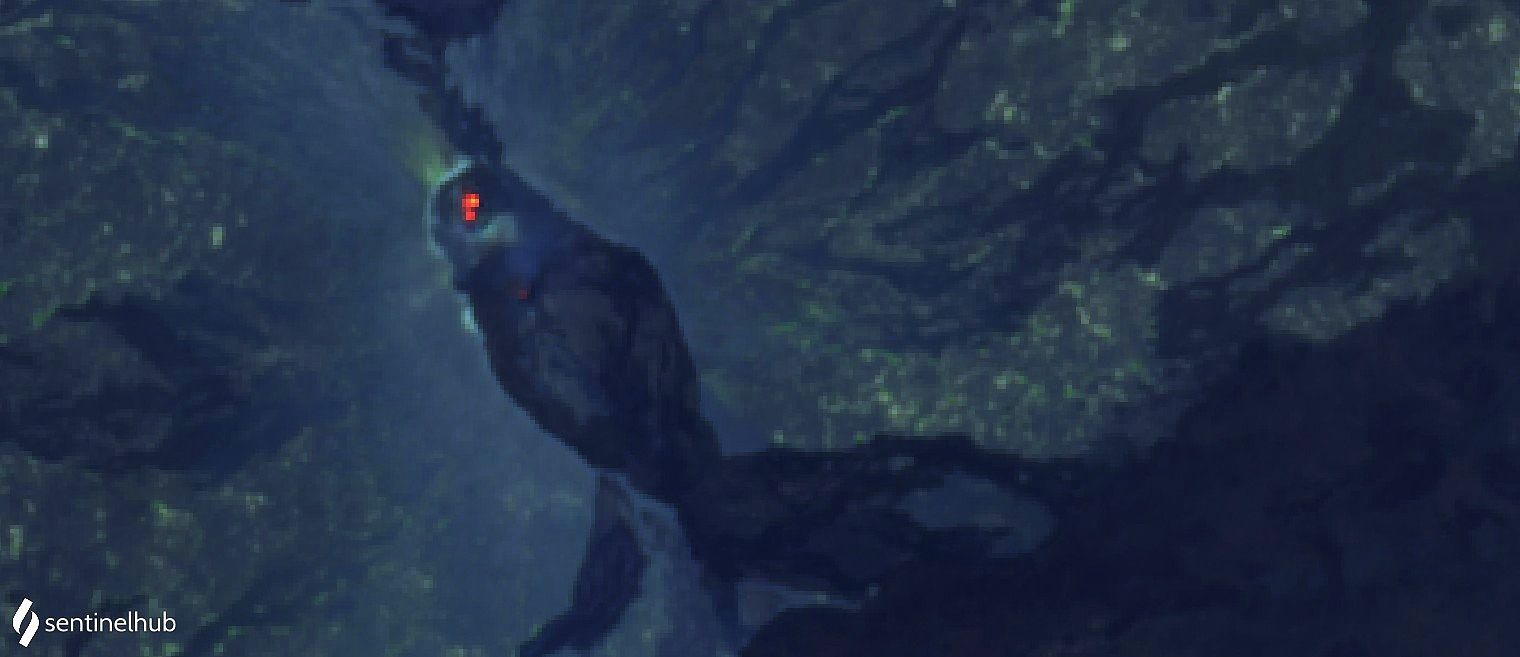 Erta Ale - Sentinel-2 L1C bands images 12,11,4 from 08/31/2020 (above) and 09/05/2020 (below) - one click to enlarge
From the comparison of images from the Sentinel-2 satellite, we can conclude that the thermal anomalies present on August 31, 2020 in the Erta Ale caldera at the level of the two pit craters, are oriented more towards that of the north crater on September 5, 2020. , with conservation of a bluish degassing and a weak thermal anomaly in the southern pit.
Source: Sentinel-2 Hub